Oma or Om biscuits from Bangalore
is nothing short of spectacular – spicy, crispy and crunchy. Dipped in hot tea
or coffee, it brings back so many memories of Bangalore Bakeries which used to
stock these in abundance along with Khara Buns,
Potato Buns, Khara Biscuits,Nipattu,Toast,Veg Puffs and we kids used to go ga ga over these every time we ate from a
bakery.
Given the margarine and flour we must have consumed gives me
goose bumps now, but today's recipe is a relatively low on fat, and yet a yummy
treat. The Oma (or Ova / Carrom seeds / ajwain) is a spectacular spice used
here, and gives it that hearty yet nice buzz when you bite into it. It also
keeps for several days and goes very well with tea or coffee or just as a snack
to bite into. If you are a fan of savoury bakes like me, go ahead and give it a
shot.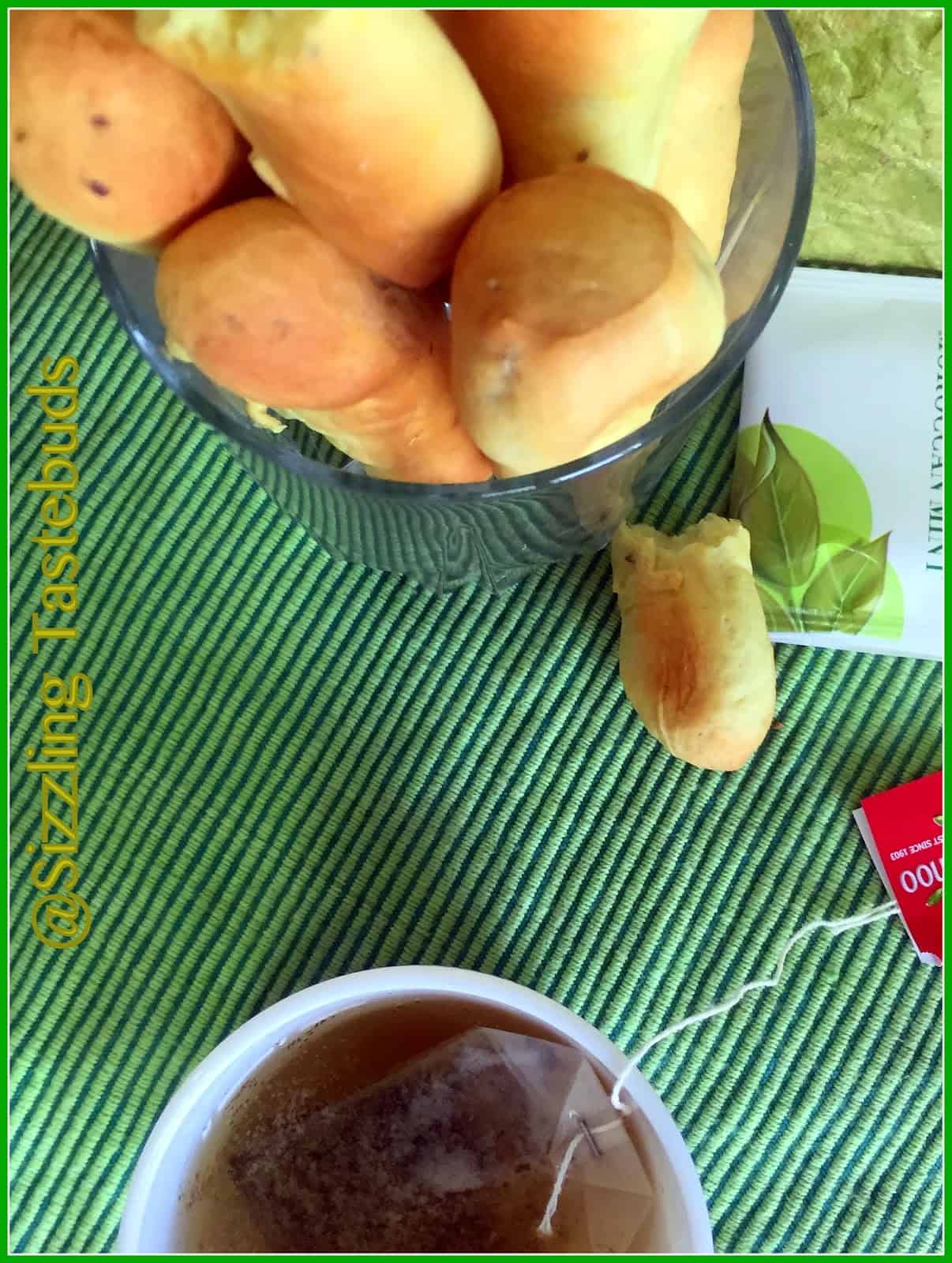 Pin
Its generally made with Maida, but I gave it a shot with
wholewheat bread flour and wasnt disappointed at all, only thing was kids asked
me why I made less quantity (I tried only for a cup of flour as it was a trial
– a trial which worked too :-))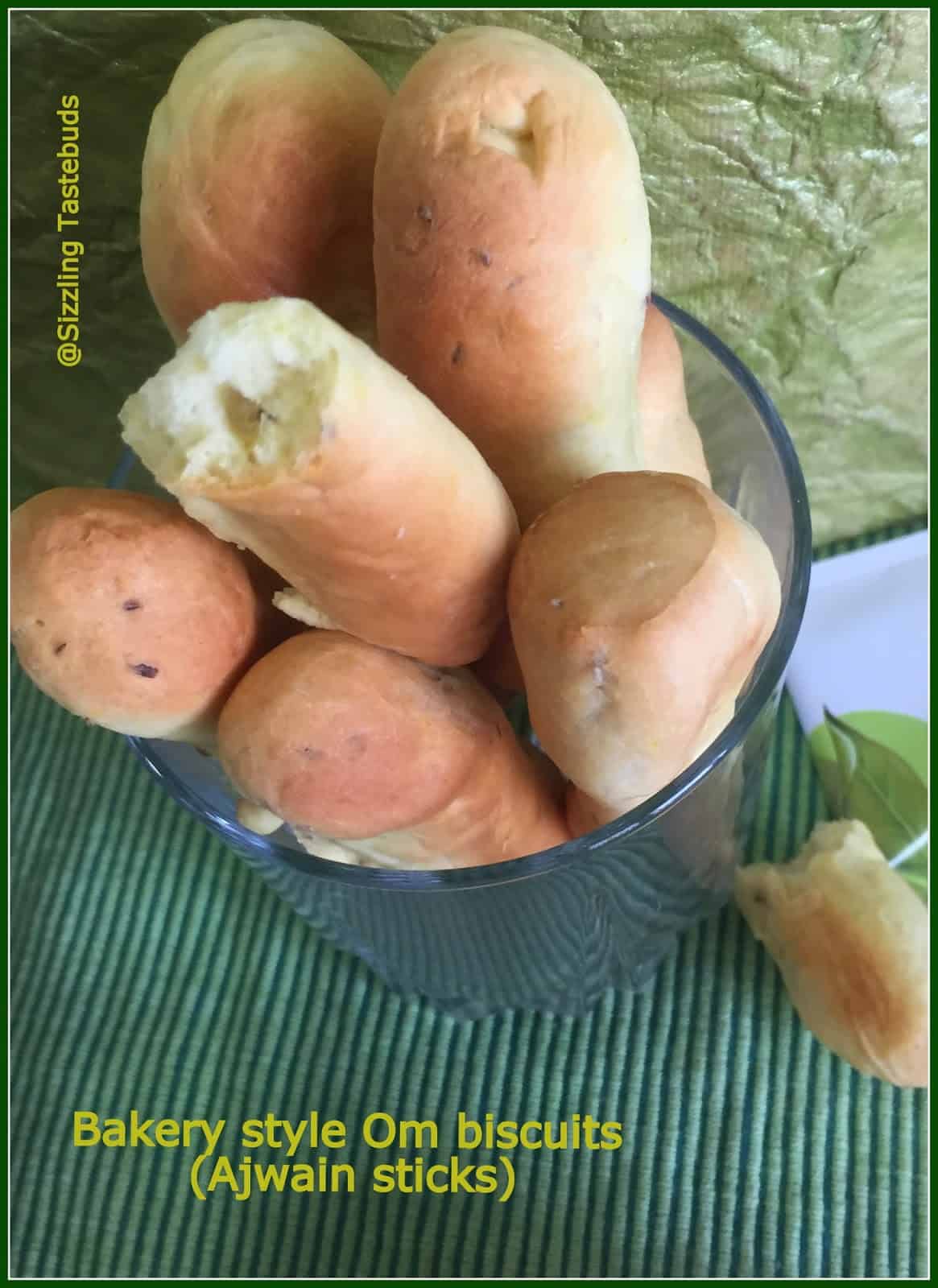 Pin
Baking Marathon Day 19 : Om
Biscuits (Bakery Style)
Recipe type : Snacks / Finger food
Course: Snacks
Prep time : 10 mins | Bake time :
15 mins | Standing time : 2 hours (both rise)
Ingredients:
Bread flour / Maida – 1 cup
Yeast – 1 tsp
Sugar – 4 TBSP (divided use)
Warm water
Ajwain / carrom seeds / Oma kaalu – 2 TBSP
Turmeric – 1/4 tsp (totally optional, I used it)
Oil – 4 TBSP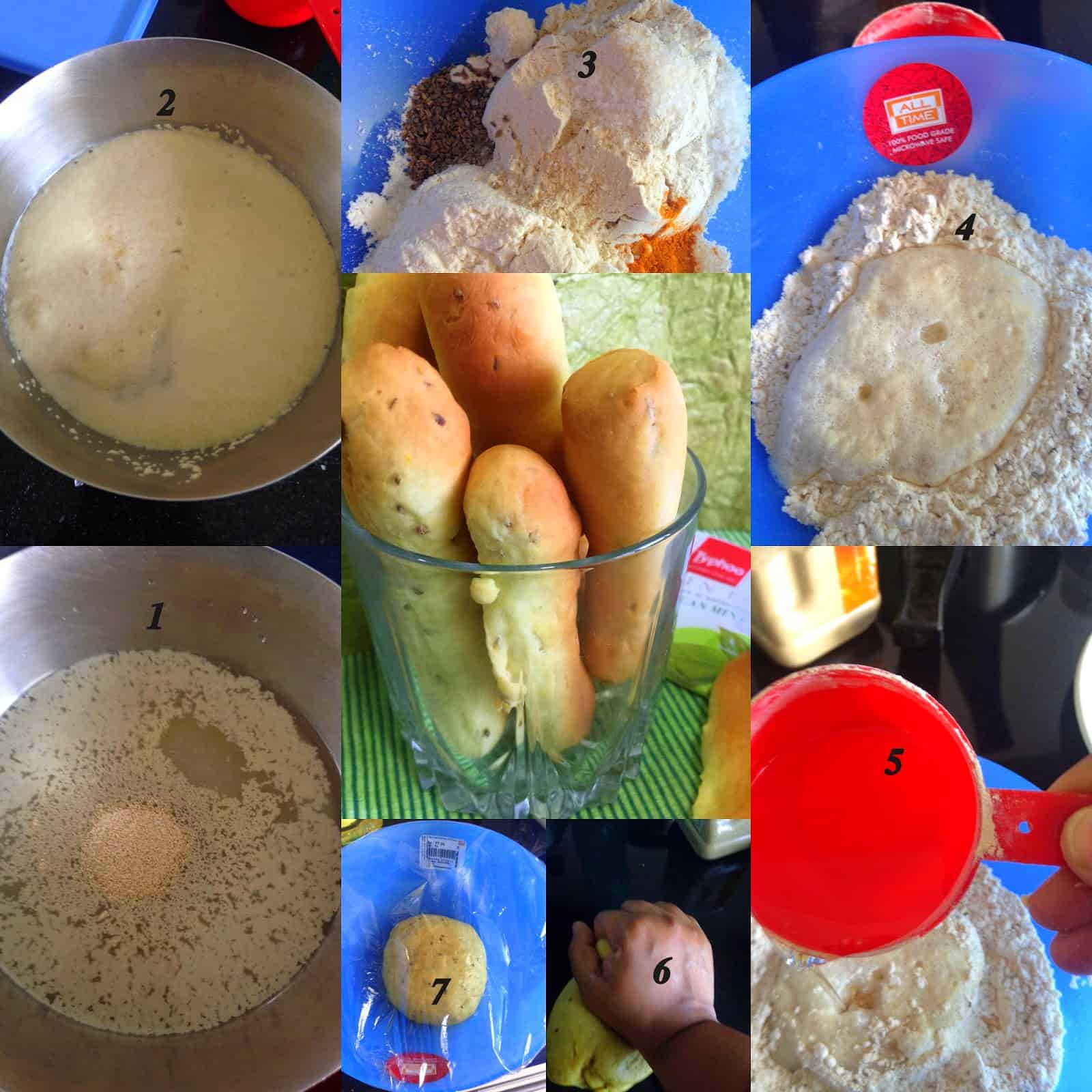 Pin
Method:
Proof yeast with water, 1 TBSP sugar , once done, make a dough
with rest of the ingredients. Knead well for 10-12 mins (or 3-4 mins in a stand
mixer) until its nice and shiny. Let it rise in a well oiled bowl for an hour.
Once done, gently knead again, and pinch out 12 portions, make
it into short and stubby 6/7 inch sticks (or you can pinch out 6 portions and
make into lengthy 12 inch baton kind of sticks, we prefer the former). Let it
rise (covered for 30 mins more) on a greased / lined baking sheet.
Towards the end of the 2nd rise, preheat oven to 180C, and bake
for 15-20 mins. Dont over bake lest they burn quickly. Cool on wire rack.
Serve warm with hot tea or coffee.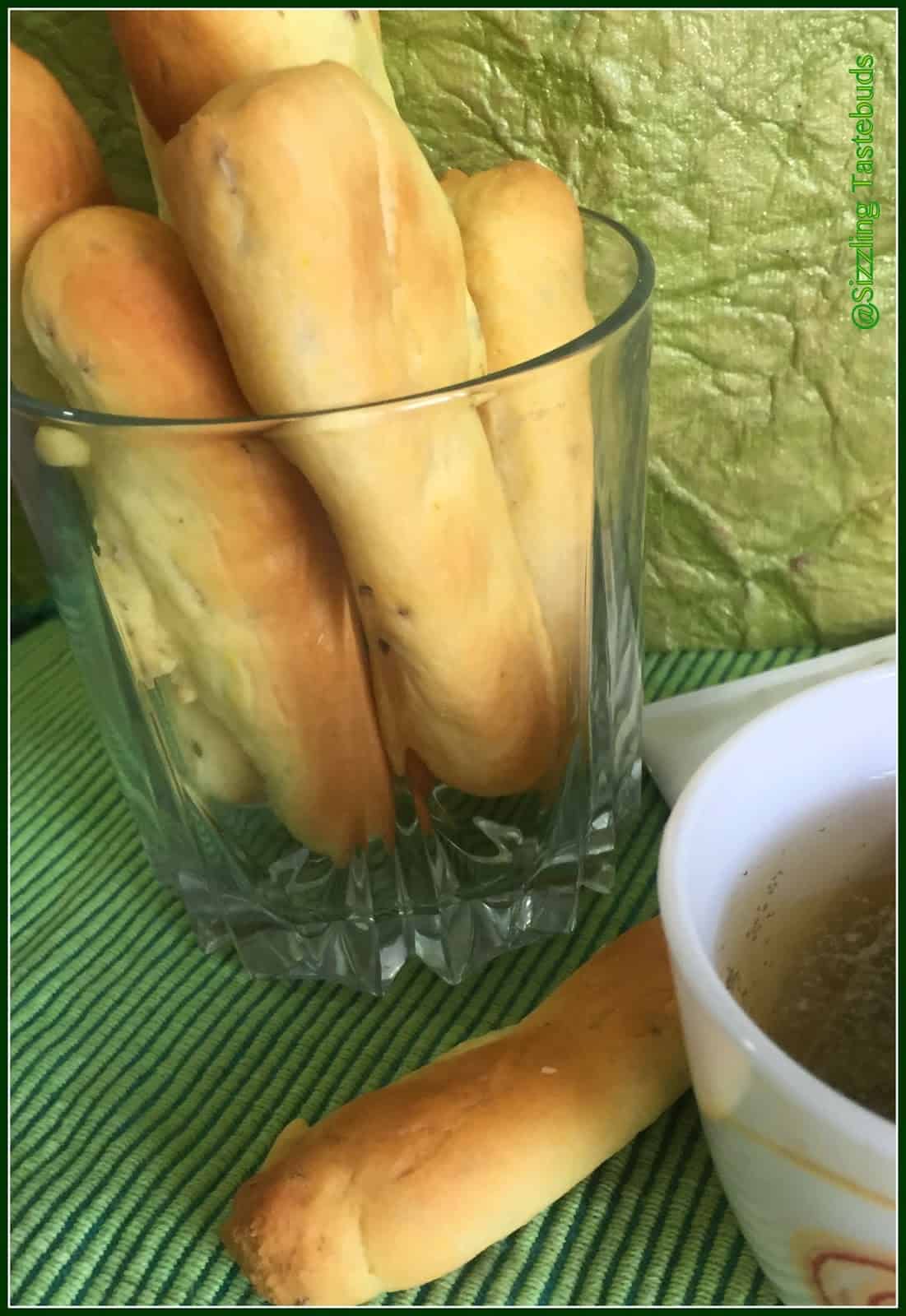 Pin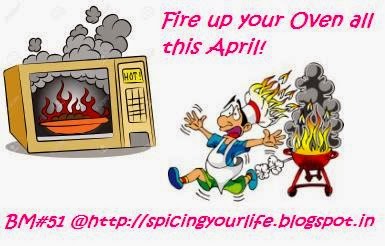 Pin
Check out the Blogging Marathon page for the other Blogging Marathoners doing BM# 51