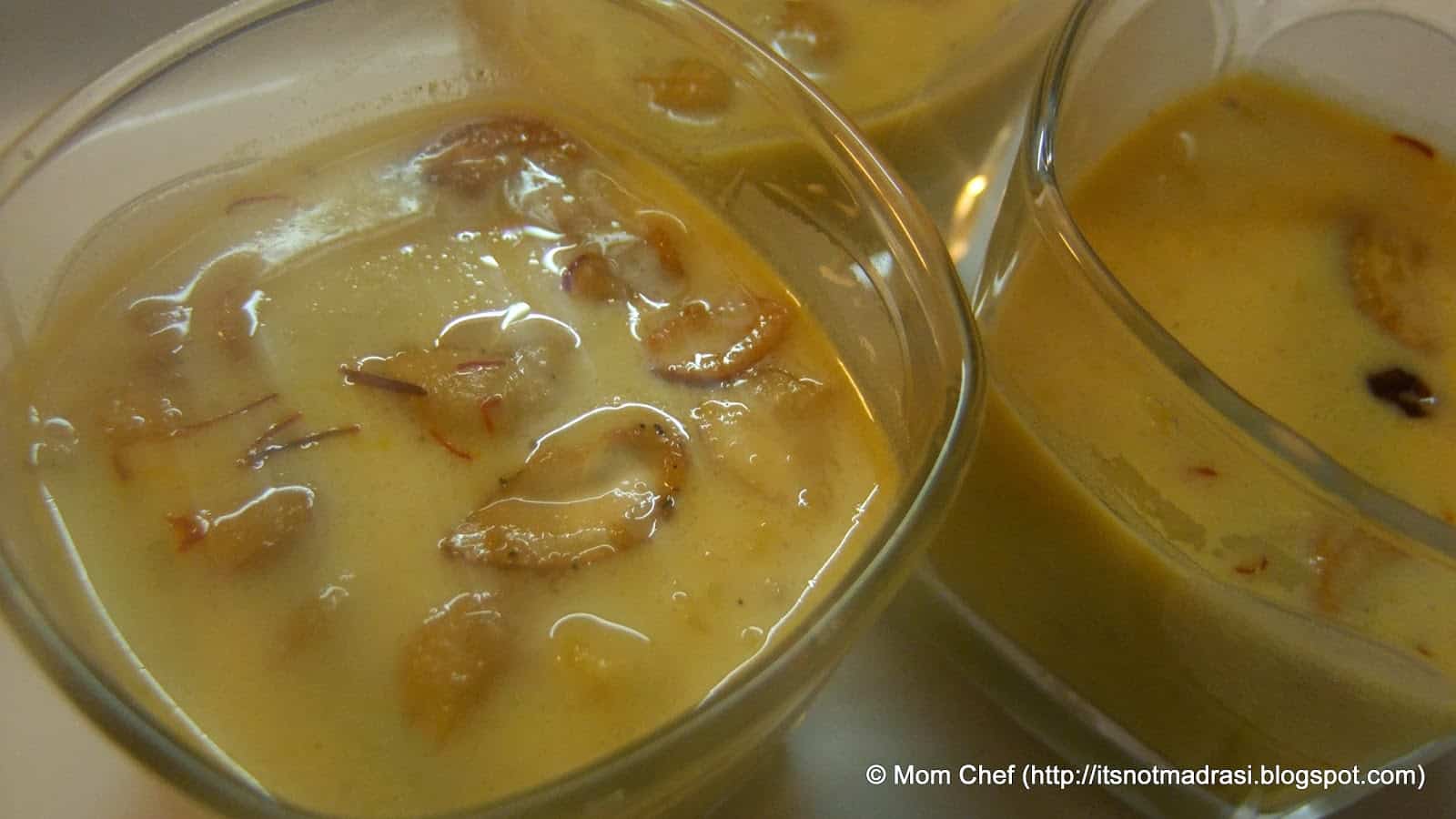 Pin

One of the distinguishing features of my grandmom's cooking was her Kheers / Payasams, athough in chaste Iyengar Tamil, it is called Thirukkannamudu (Thiru = heavenly/ good. amudhu = nectar in Tamil) and then transformed over ages as Kanamindhu. Grandma could whip up devilishly delicious Payasams in a jiffy – be it for festivals or for guests or even religious ceremonies. But the best part was that she used jaggery for most of these dishes, along with a pinch (or teeny weeny ) pinch of salt ! yes, you read it right – salt in very very minute proportion in any sweet, esp jaggery based ones, increases the sweet manifold.

So, today in loving gratitude to Paati (or grandmom as we call her) , I prepared Paitham Paruppu Payasam (Moong Dal Kheer) with jaggery – just the way she taught my momJCheers, grandmom ! Sending this to BM – Day 6

Preparation time :10 mins. Cooking time : 20 mins. Serves : 4

Ingredients:

· Split Yellow Gram / Moong Dal – ¾ cup

· Jaggery (grated) – ¾ cup

· Milk – 3 cups

· Elaichi / cardamom – 2 pods

· Saffron – few strands

· Salt – 1/8 pinch

· Ghee – 2 tbsp (split use)

· Cashew, Raisins and Almonds – for garnish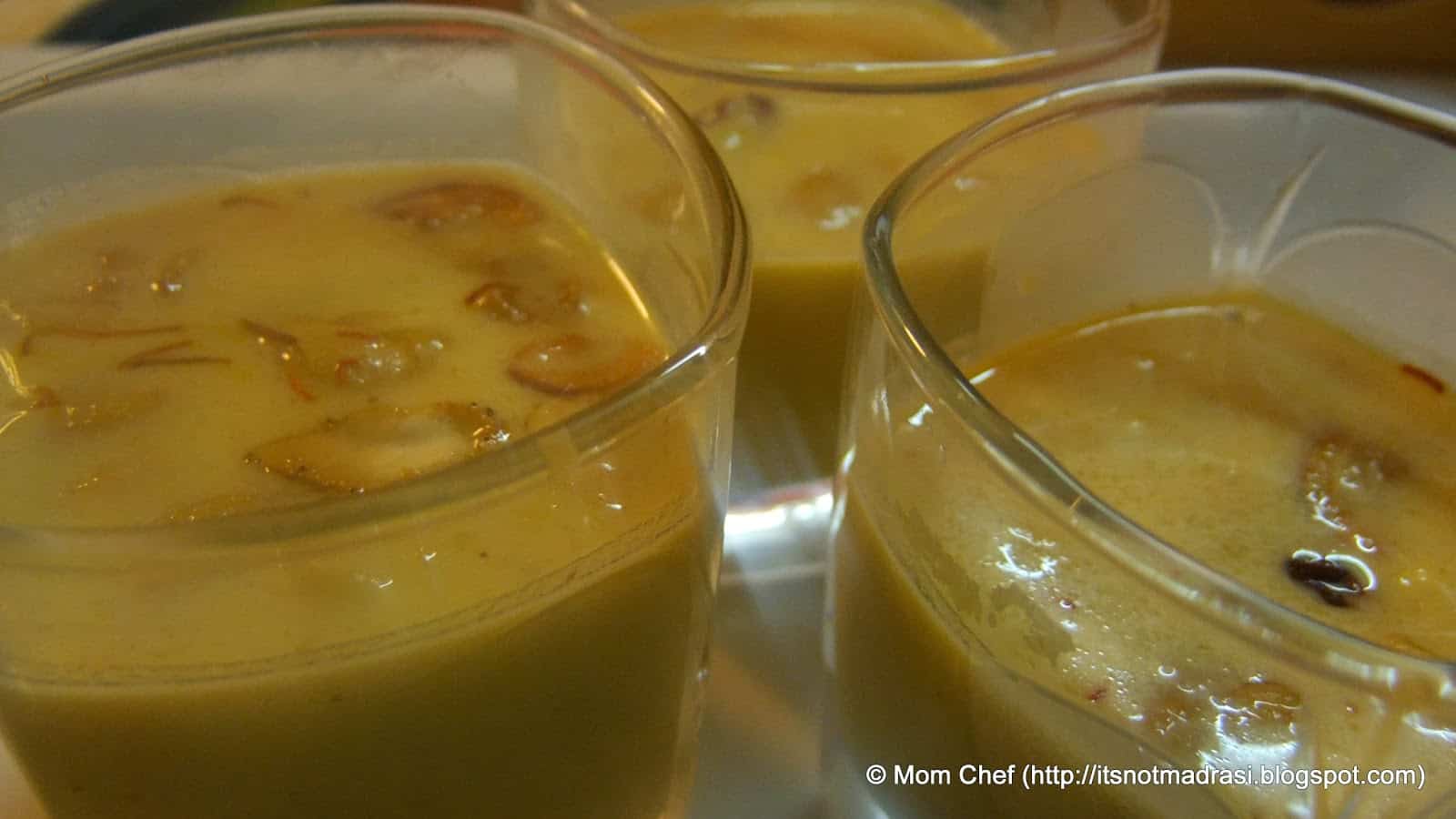 PinMethod:

1) In a pan, heat 1 tbsp ghee and fry the yellow Moong Dal till a nice aroma wafts out. Take care not to burn the gram. Cool.

2) In another heavy bottomed vessel, boil ¼ cup water and add the jaggery. Boil on simmer till you get 1 string consistency. Cool

3) Pressure cook the fried gram with 3 cups of milk, a few strands of saffron for 4 whistles. Cool and whisk thoroughly with a spoon till the dal incorporates into the milk and you get a nice aroma.

4) Deseed and powder the cardamom finely.

5) In a pan, add ghee and fry the cashews, raisins and almonds, Add the cooker dal-milk mixture and let it come to a gentle boil on simmer. Cool and add the syrup and stir well. Add cardamom powder now and stir again

6) Serve chilled or as it is. Slurp !

Check out my fellow BM runners here..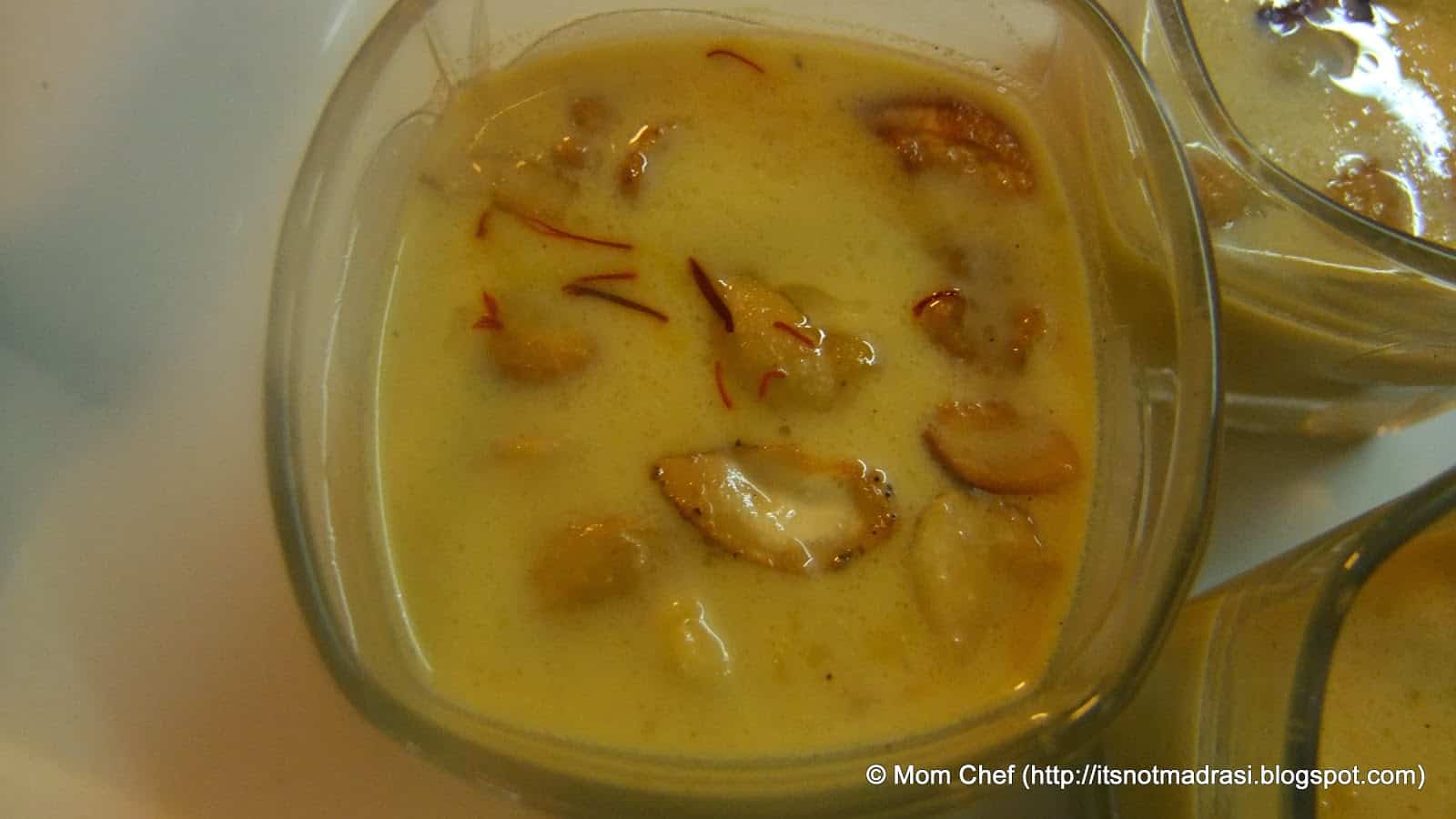 Pin