"Simplicity is the greatest sophistication." – Leonardo da Vinci
Simple stir fries / dry sautés shall be showcased at Blogging Marathon (BM # 18) this week here : everyday curries that team up beautifully with Indian food, and use less than 1 tsp of oil all the while taking just 15 – 20 mins to put them together. How simpler than that can life be ? 
Stay tuned for 3 days of simple curries : the first in the series is "Mixed Veg Curry" that's a staple for lunch and teams well with Rasam Rice or even Curd Rice (If you are feeling too lazy to even chop veggies, use frozen mixture to whip up this deliciously simple and wonderful stir fry). The beauty of this curry is that you don't need to stick to only the vegetables mentioned below : I put together those that go well and there are no definite quantities too to go by, esp if I am the only one who is to eat this for lunch. 
Usage of onions / garlic / ginger is optional, but as we observe some part of the Chaurmasya Vrat(auspicious 4 months of the year), generally try to make this in a Jain style – sans onion and garlic. Lets get to this recipe then…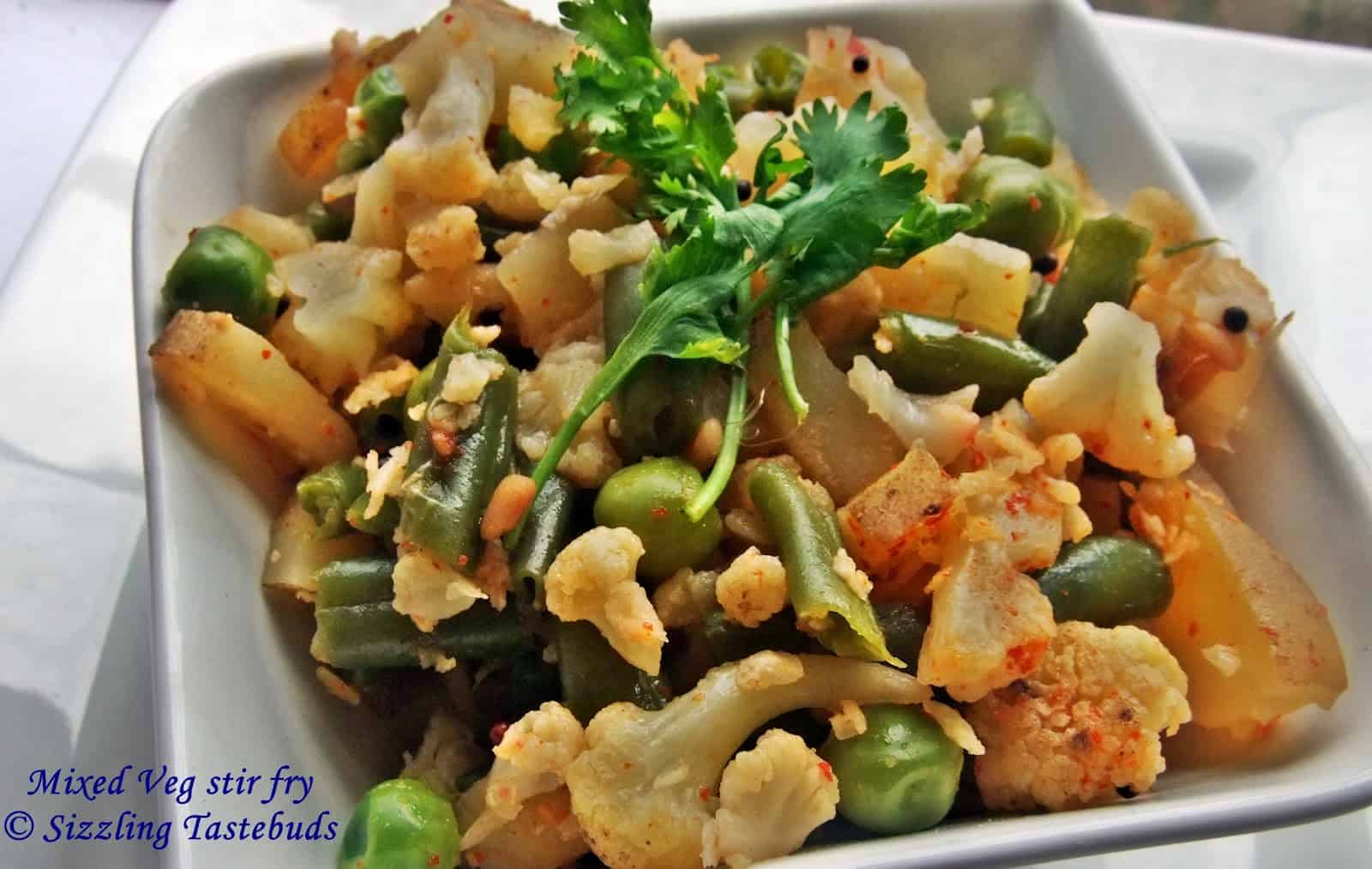 Pin

————————————————————————————–

Prep time – 10 mins

Cooking time – 10 mins

Serves – 1 adult + 1 child

Difficulty level – Easy

Serving Suggestions : Plain steamed Rice with Rasam orCurd rice or Dal

————————————————————————————–

Ingredients:
French Beans – a handful
Cauliflower – ½ cup – broken into florets
Frozen green peas – a handful
Potato – 1 medium – cubed.
Salt to taste
Oil – 1 tsp
Red chilli powder – ½ tsp
Mustard seeds – ½ tsp
Asafoetida – a tiny pinch
Amchur / Dry mango powder – ¼ tsp
Method:
1) Chop all vegetables into bite sized pieces
2) In a steamer, steam all the vegetables for 8 – 10 mins. Alternatively, you can blanch them till tender (but not mushy)
3) In a pan, heat oil. Splutter mustard seeds and add hing (asafoetida). Add the blanched veggies, red chilli powder, salt and amchur.
4) Saute for 4 -5 mins till well incorporated.
5) Top with coriander leaves.
Linking to: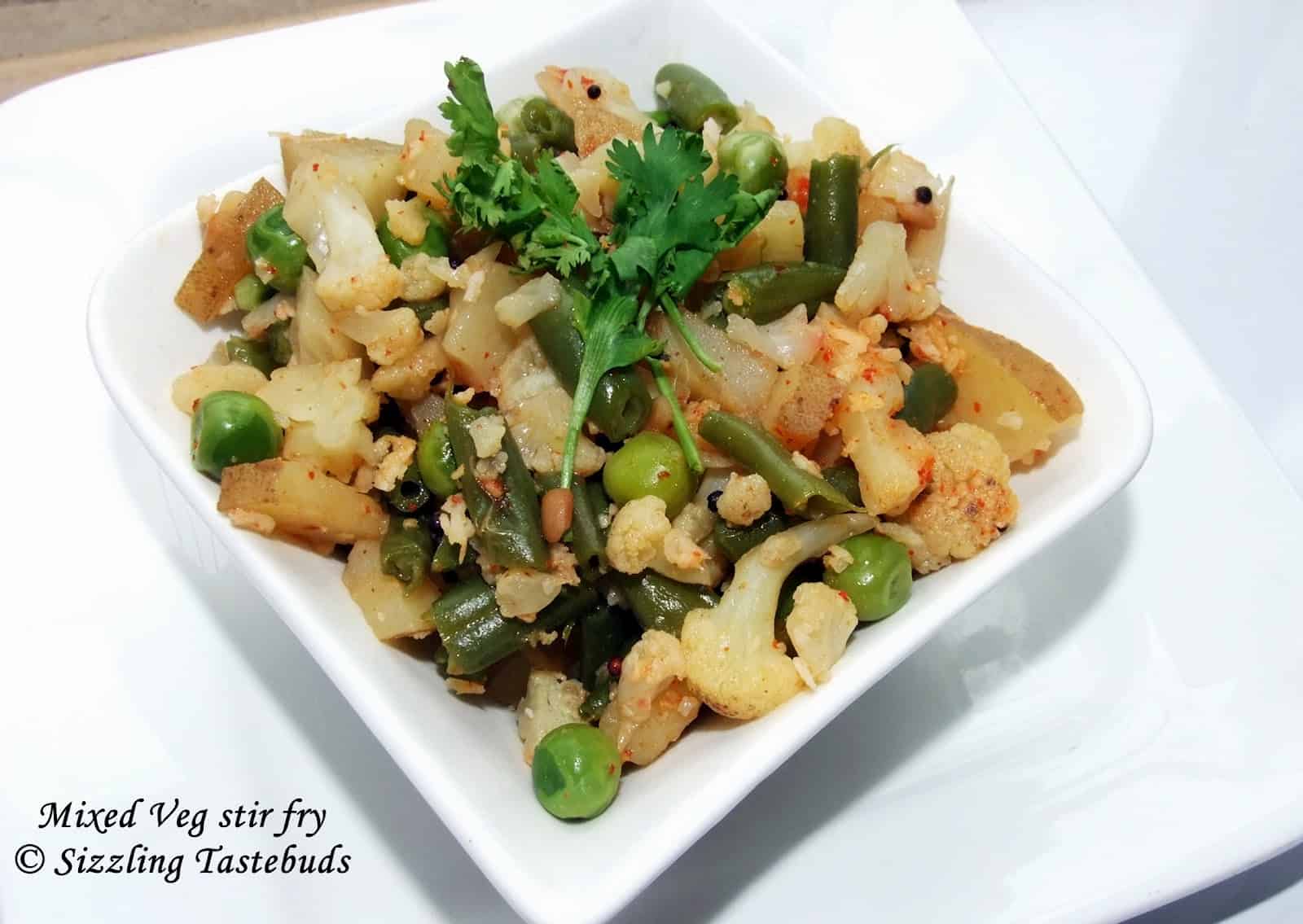 Pin