Like Kashi Halwa, Therattipaal also plays an important role in Tambrahm Iyengar weddings. Towards the end of the wedding rituals, there is a role play called "Grihapravesham" where the Mother In Law (MIL) welcomes the Daughter in Law to the family, and the bride carries, amongst other things (as part of the "Pirandha veetu seer", a gift from the bride's family to the grooms') , a sweet which is usually Therattipaal and offers the first morsel to the MIL, and then to the other members of the groom's family : talk about appeasing the MIL !!! (Indian brides would relate to this !! Lol). The MIL also proceeds to offer the DIL a bite of this….
At my wedding, I was completely off sweets and my MIL knew this, so she assured me for the sake of photographers and videographers milling around, she would only enact to put a bite into my mouth. So, we put up a quick drama so the onlookers wouldn't suspect a thing !! (On other thoughts, I wish I could be off sweets now, when its needed most!!)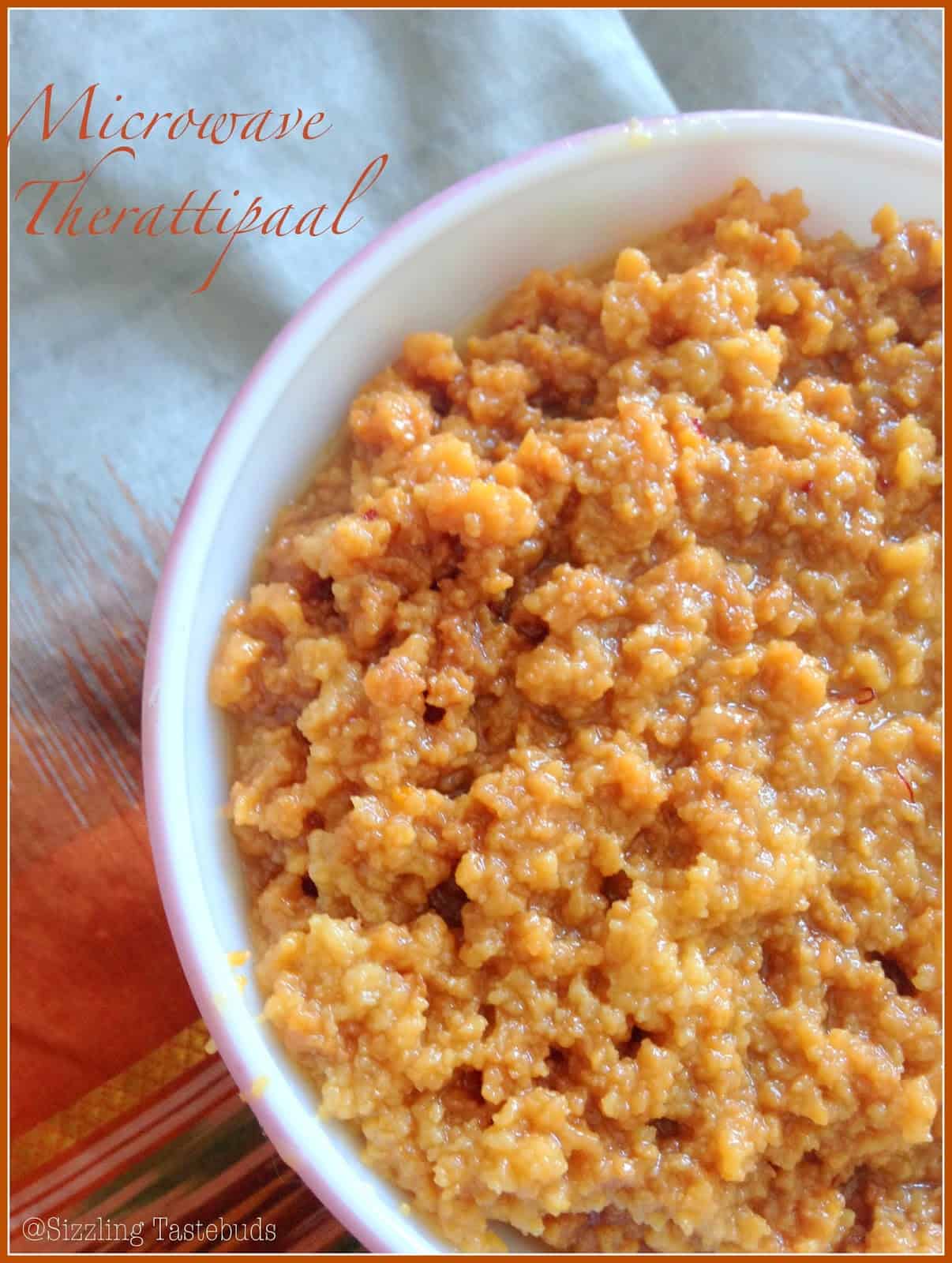 Pin
Ahem ! coming to today's dish, Therattipaal (aka Palkova) comes from the tamil words Theratti (stirred & reduced) & Paal (milk), so the original dish calls for slaving over the stove for hours to get the right creamy light brown coloured consistency from the full cream milk and jaggery.
The husband & elder one love the Aavin Palkova that MIL sometimes lugs in from Chennai. The version made in the temple town of Srivilluputtur is made the traditionally made and is most famous – one could call this the Indian version of Dulce de Leche :-))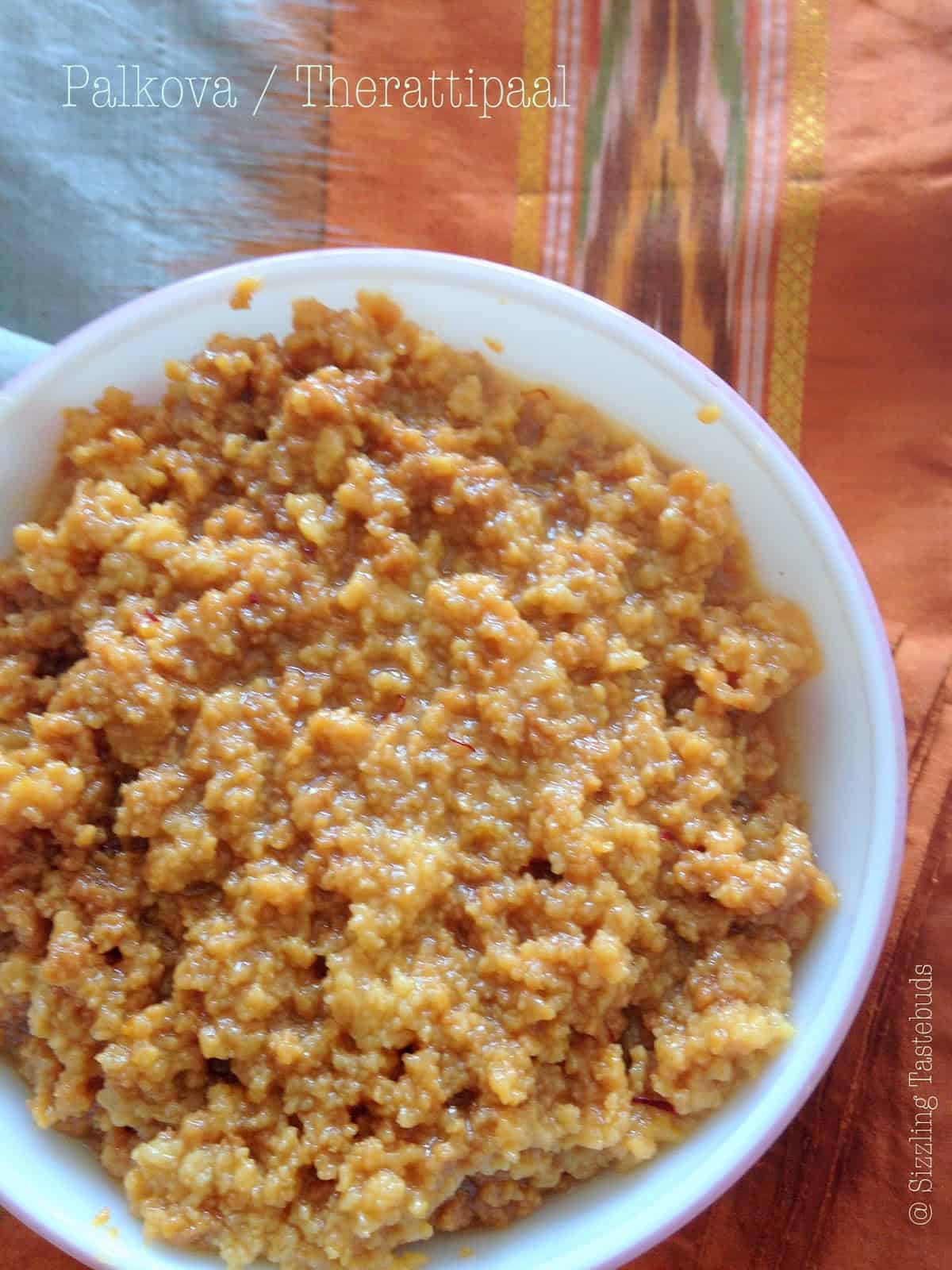 Pin
I took the shortcut of making this microwave, but it wasn't as easy as I thought. The first time I didnt pay attention to the time, and ended up burning the whole batch.
Then I adapted Shanthi Mami's recipe and found it to be fairly successful with both the husband and the elder one eating this over two days 🙂
Microwave Therattipaal – a Indian Fudge like made with condensed milk
Prep time : 5 mins, Microwave time : 10-12 mins : Serves : 3-4
(Timings differ from Microwave to microwave, so check constantly)
Ingredients:
Sweetened Condensed Milk – 400 ml (1 can)
Saffron Strands – few
Curd / thick yoghurt – 2 TBSP
Warm milk – 2 tsp
Ghee / Clarified butter – 2 TBSP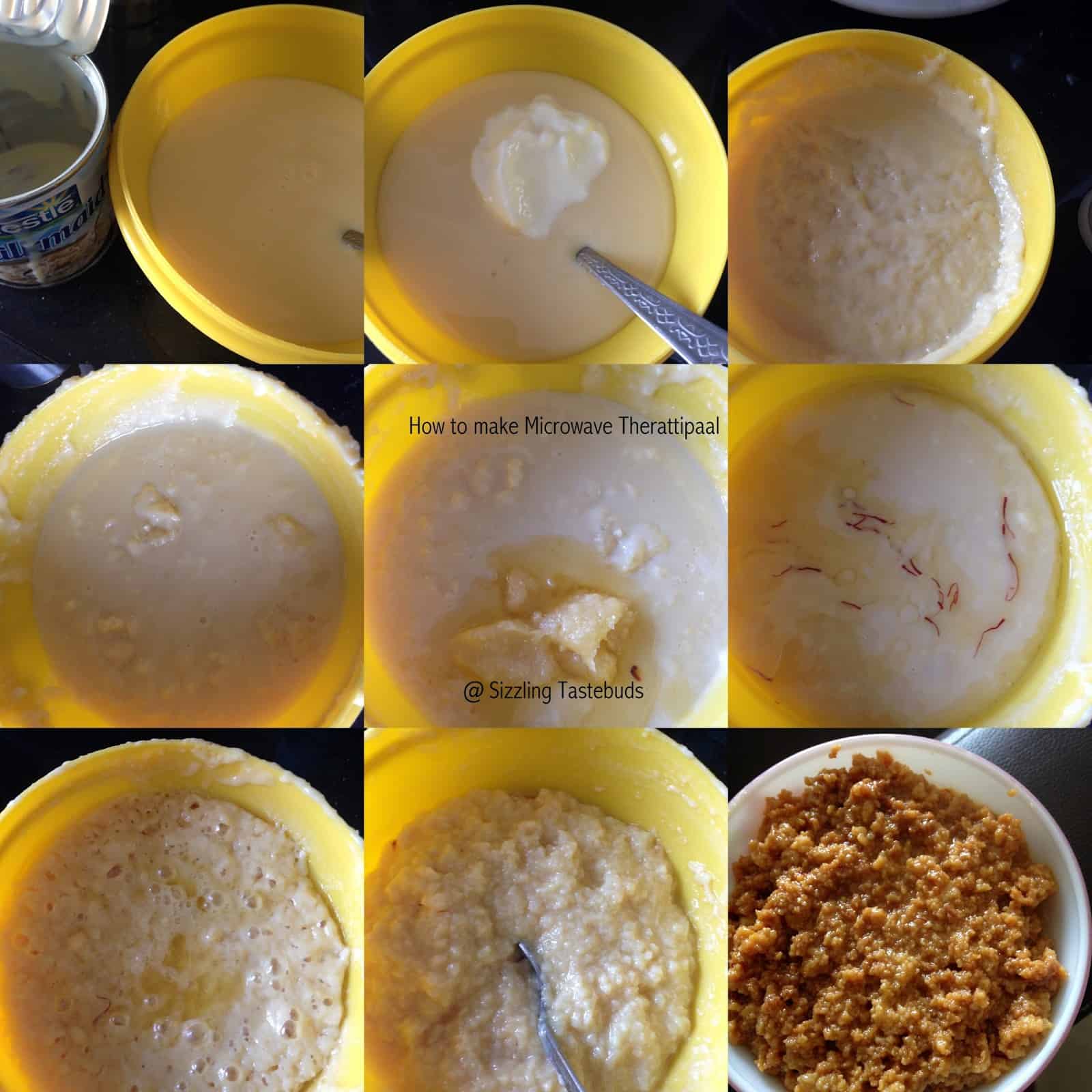 Pin
Method:
Soak the saffron strands in warm milk and keep aside.
In a deep glass / ceramic microwave proof bowls, mix the condensed milk and curd well. Microwave on high for 3 mins (watch the bowl for any spillage / burn). Take it out , mix well, and add the milk and saffron, micro again for 2 mins.
Take out, mix well and MW on high for 2 mins.
Now give a standing time for 5-7 mins, mix well and serve immediately ( it coagulates when refrigerated, so u can add a tsp of milk if required and warm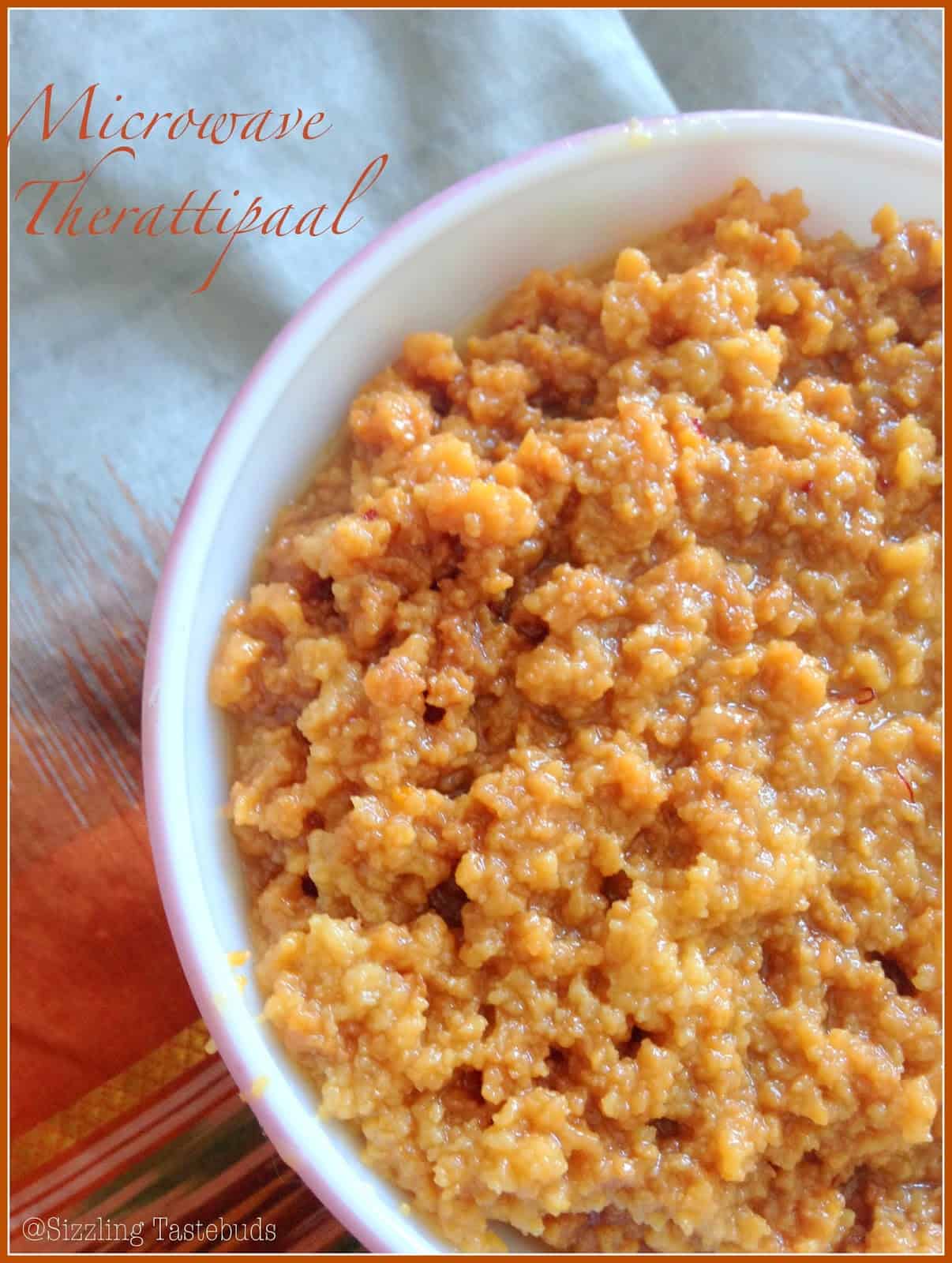 Pin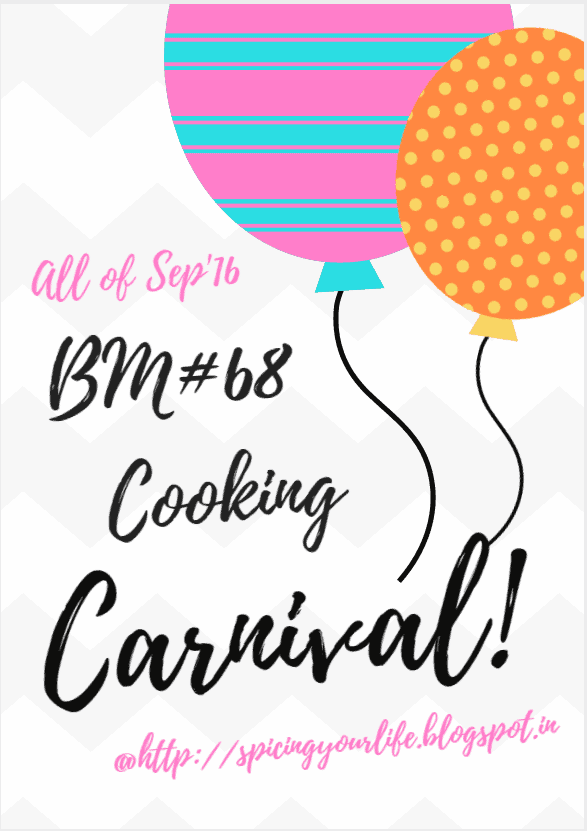 Pin
Check out the Blogging Marathon page for the other Blogging Marathoners doing BM# 68