Somehow Indians' fascination for sweets (or Mithai as they are locally known) is known to take extreme standards – on one hand we have ghee laden sweets which are again dipped in thick sugar syrup, and the calorific value of these are shudderingly high. On the other, we fool ourselves by adding SugarFree (or any of those carcinogenic-based artificial sweeteners) and call it sugar free indulgences.
In the city where I live, there is this craze since the last decade when 'sugar free' sweets are bought and sold under the umbrella of guilt and deceit respectively – and both parties know they are cheating themselves. I guess any sweet dish unless strictly homemade, and without any refined sugar or artificial sweetener, and with the help of may be natural sweeteners like jaggery, palm sugar or even just dry fruits can be considered healthy.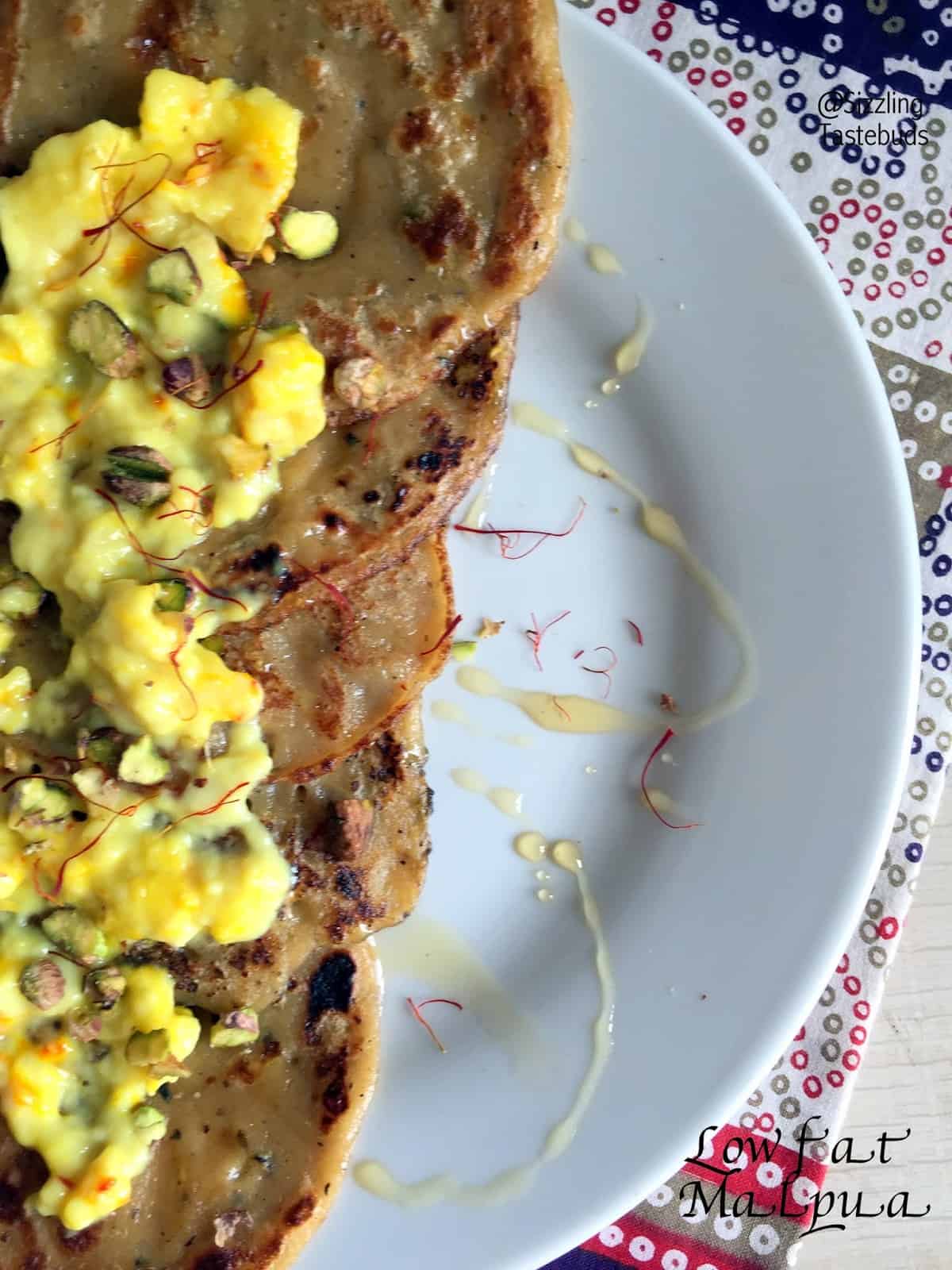 Pin

Its ok to indulge once in a while, like we did in this low cal, low fat Pua. Pua or Malpua is one such Indian dessert, which seems ubiquitous to Bihar and Jharkhand as it is to Rajasthan and may be some other state. Pua or Malpua is traditionally fried in oil or even ghee and soaked in a sugar syrup.

Topped with rabdi, nuts and saffron, this is meant to be the king of desserts in most parts of the country where its popular. But my family was very happy in this low cal version, which needed less than 30 mins to put together and lesser time to indulge in a healthy dessert ! Siesta – here I come J

Jharkhand essentially means 'Land of the Forests', and its culinary patterns are influenced by the local eating habits too…And as with Chattisgarh, this too was carved out as recently as 2000 from the state of Bihar. Needless to say, there are overlapping recipes between these two states.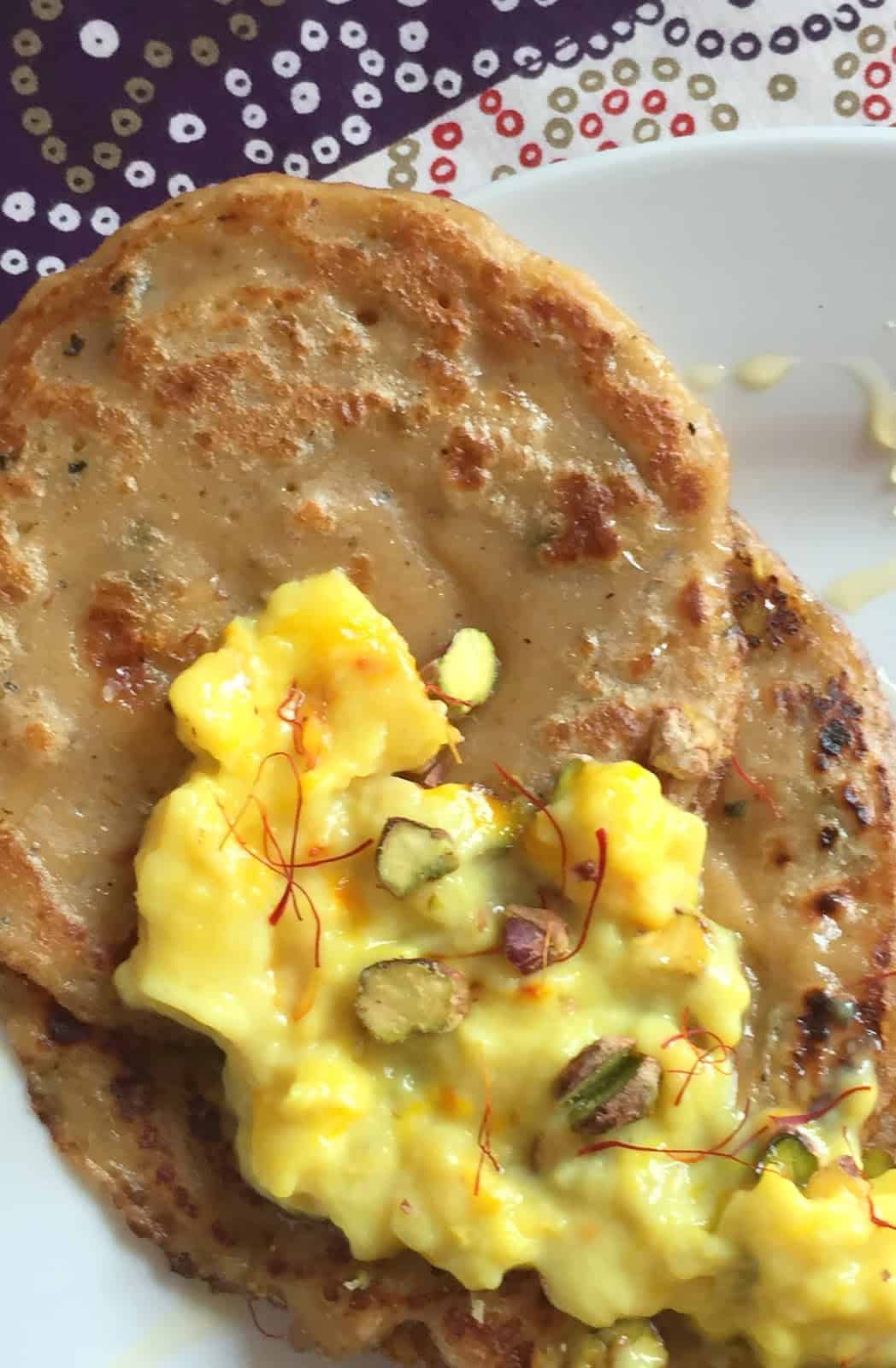 PinPin

This state also cradles Jamshedpur – one of the earliest bastions of Industrial Revolution with the Tata Steel Plant and also Bokaro, and is an industrial city by itself. Pua or Malpua is one of the famous Indian Sweets from this region.

Recipe : Pua (aka Malpua)

Dish type : Indian Dessert / Mithai

———————————————————-

Prep Time : 15-20 mins, Cooking time : 10 mins ; Serves : 4 – 6 pieces

Ingredients:
Wheat Flour – 2 TBSP
Sugar – 2 TBSP
Turmeric – a pinch
Nutmeg grated – a teeny weeny pinch (optional)
Yoghurt – ½ TBSP
Milk – 4 TBSP
Chopped nuts & Saffron strands – for garnish
Ghee – 3 TBSP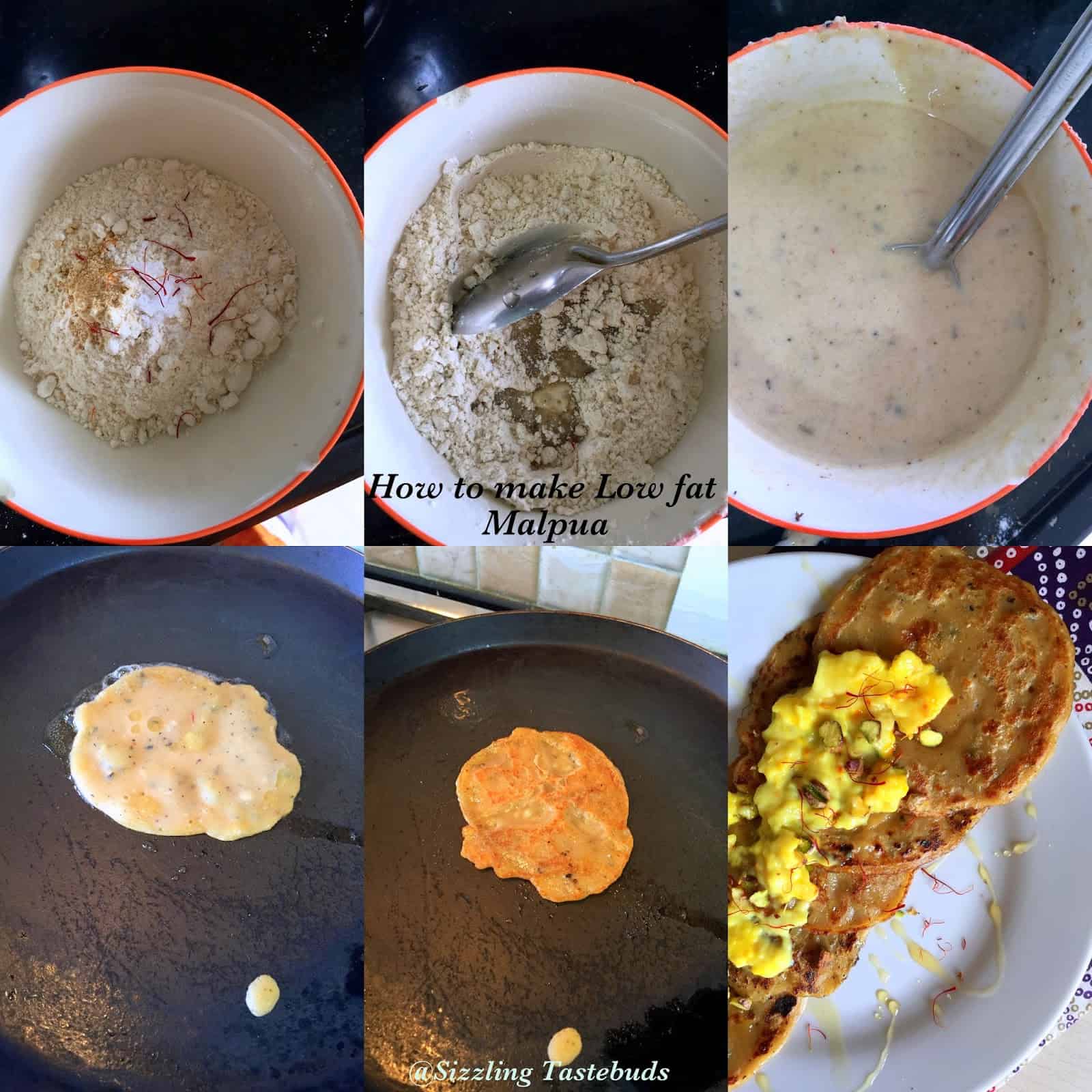 Pin



Method:
Mix all ingredients except saffron, nuts and ghee to a smooth batter without any lumps. Let it rest for 15 – 20 mins
On a non stick pan or tava, spread small discs like mini dosas and pan fry with a little ghee on both sides.
Drain onto kitchen towels.
Top with saffron and nuts and serve warm with Sugar syrup & Rabdi (recipe follows soon) drizzled on top.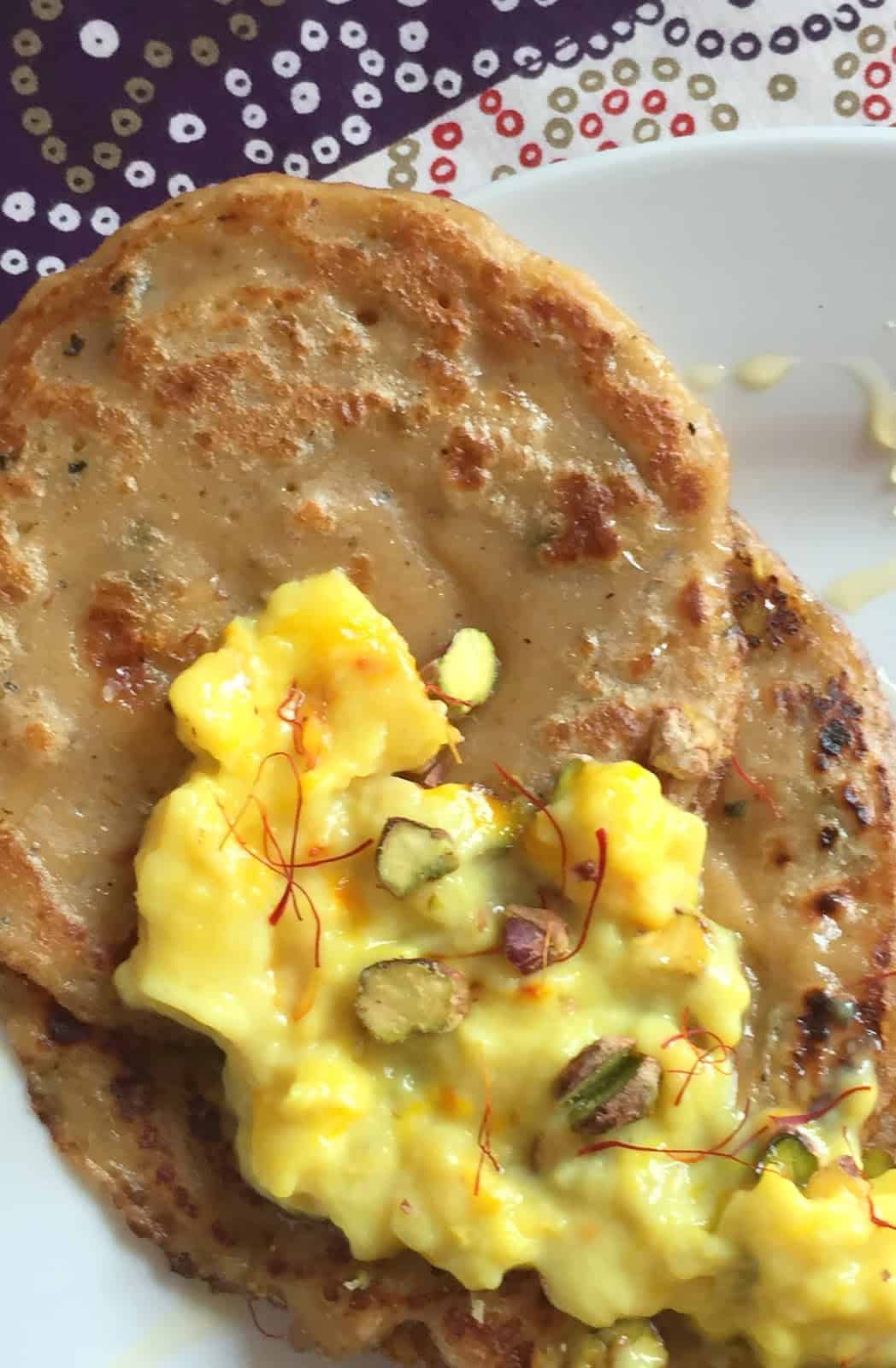 PinPin



Notes:
This was mildly sweet and we liked it – you can increase the sugar content if you wish.
Although pan fried in ghee, you may also mix oil and ghee to cut down further calories.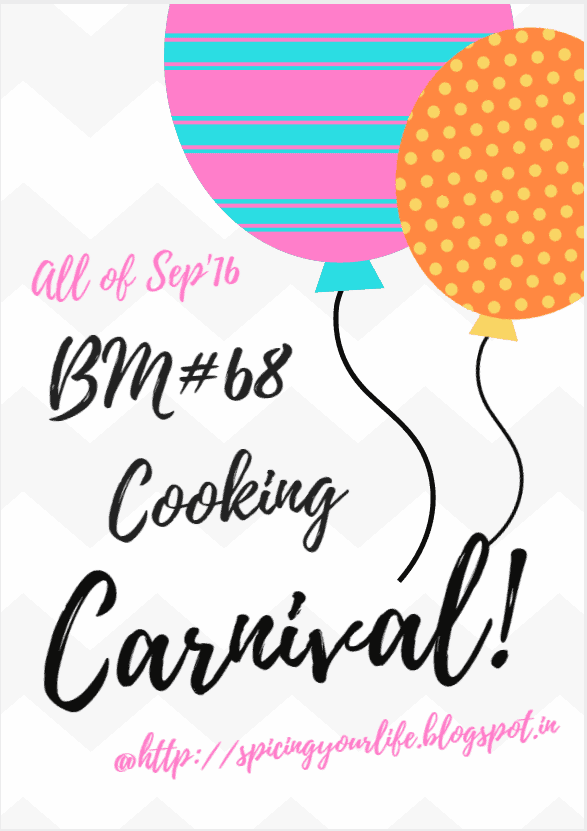 Pin
Check out the Blogging Marathon page for the other Blogging Marathoners doing BM# 68