Great to be back with another edition of Magic Mingle, which
enters its 18th edition this month. We took a small break last month, and am
sure all Minglers are ready to crack this challenge. As always, the ingredients
are announced today and the members get 15 days to complete the challenge and
post their dish by the 15th of this month . As this is an event for members
only, but if you are keen to know more about the journey click here& drop
me a line at [email protected] to join us.
The key ingredients for this month are Kiwi & Basil. Kiwi can
be used in canned / fresh / puree / concentrate form, and basil can be used in
fresh or dried form. Please remember that your dish needs to have both these
ingredients as the main ingredients, and the final dish should be eggless and vegetarian.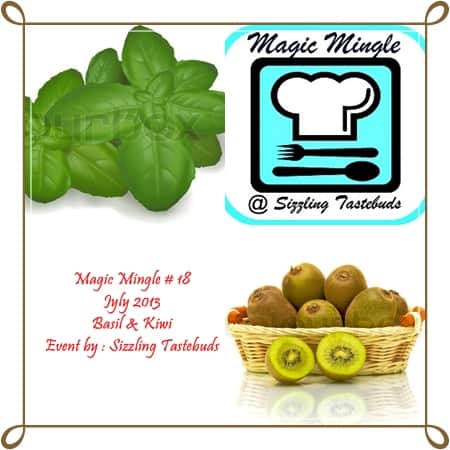 Pin

Only members to link up their dishes with this event announcement
link and logo featuring in the linky tool given below. As mentioned earlier,
there shall be a friendly voting system to select the best dish of the month,
and that winner can select her own ingredients for future editions of MM. But
to vote on a particular dish, you need to visit all the entries and leave
comments mandatorily on other members' posts….

So, what are you waiting for ? Send in those entries, and happy
cooking :-))

Cheers

Kalyani