Happy to announce the second and final part of the round up of Indian Mithai Mela. You may check thefirst part here. Thanks to all my foodie friends for your participation. Also, a special appreciation to top three contributors to this mela and they deserve a special mention – check out the details at the end of this post.
Appreciate your time and also look forward to more and more of this to my Ongoing events too –Vrat ka Khaana (Fasting Foods / Festival specials) andHealthy Lunchbox Ideas with Carrots(ending Aug 31st).
Enjoy the round up 🙂
Cheers,
Kalyani
Richa from Ambrosia gives us this delectable Roti Chapati with ghee
Sangee Vijay has sent in three yummy entries :Malai Peda,Pineapple Peach Kesari&Suzhiyam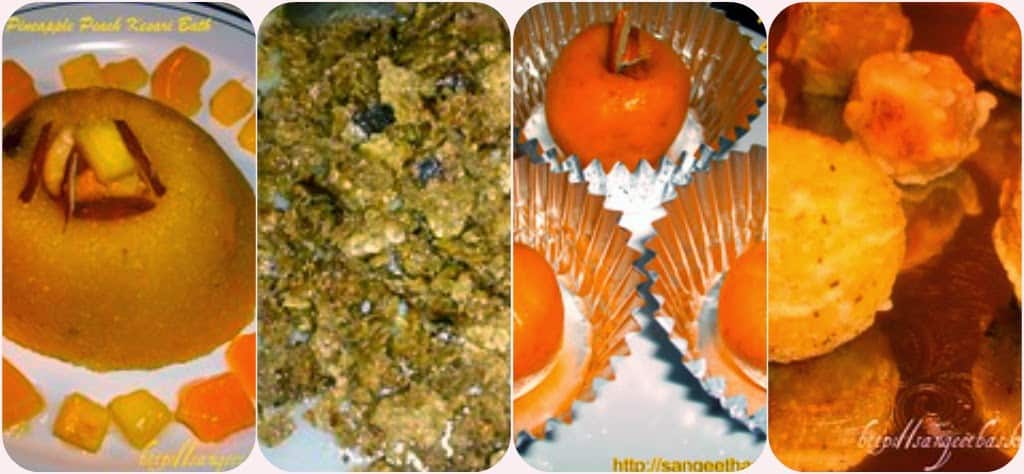 Pin
Renuka has sent in six yummilicious entries :Pistachio Rose Coconut Barfi,Doodh peda,Churma Ladoos,Rava Ladoos,Besan Ladoos,Puran Poli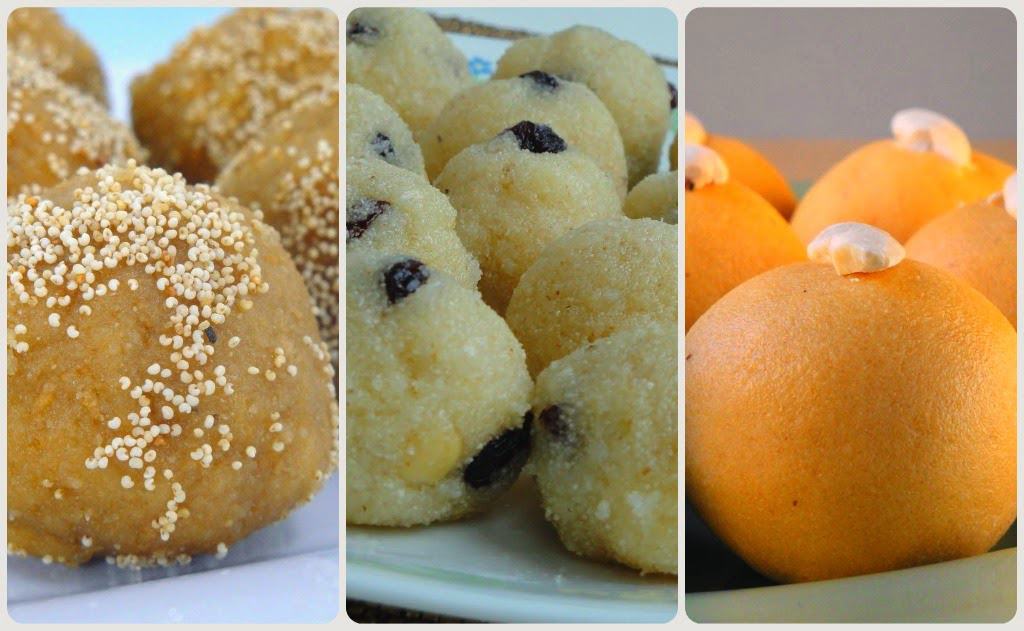 Pin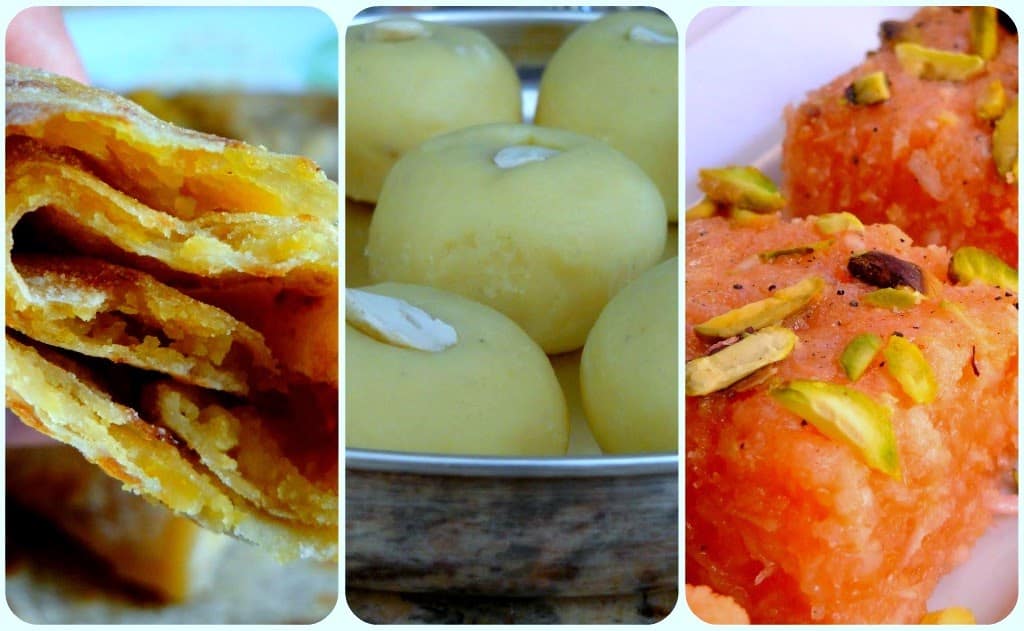 Pin
Cooking Foodie has sent Amazing Gali Sev , also calledSukhi Sevaiya
Aparna has sent in my all time favourite –nankhatis
Shobhana from Jelly belly has shared this recipe for drool worthyJalebis
Nandita from Paaka Shaale also celebrates her first blog anniversary with yummymysore pak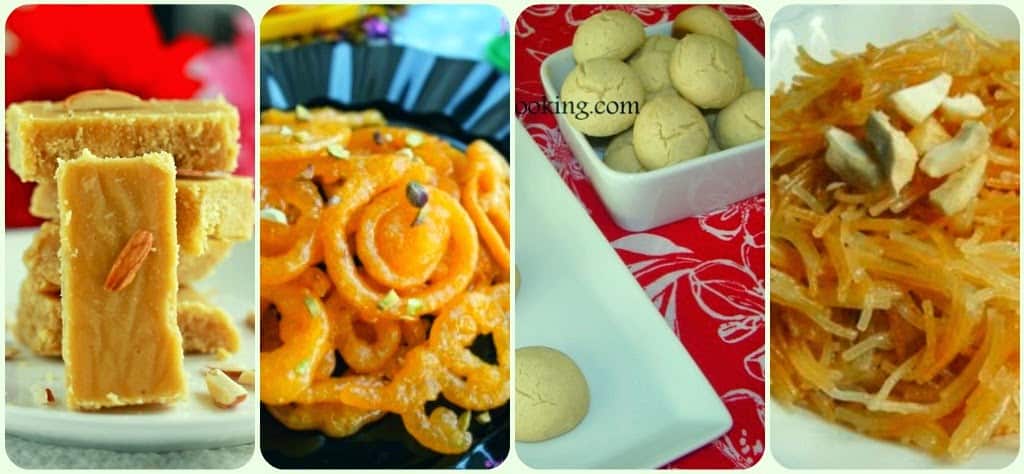 Pin
Khushi of A Girl's Diary has sent in 4 amazing home made delicacies :Rasgulla,Malpua,GujiyaandGulab Jamun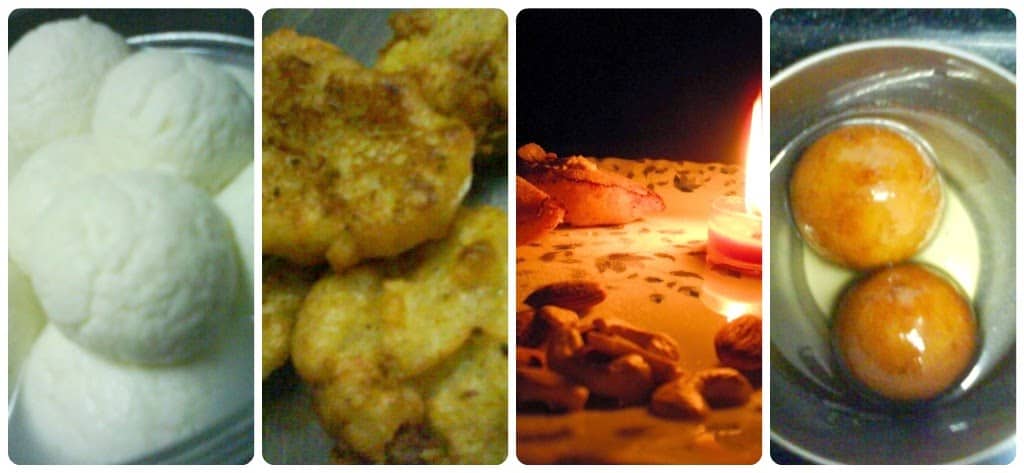 Pin
Akheela sends in a microwave version ofMilk Peda
It's microwave time again with Usha's deliciousCarrot Halwa
Sree valli sends us this uniquely shaped and tastyMini Kajas
Pradnya sends in home madeMohanthal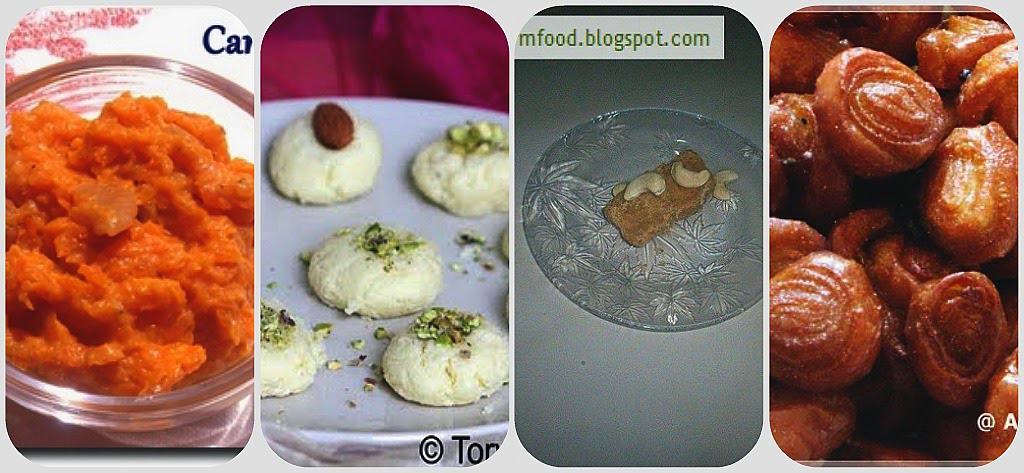 Pin
Deepika Jain sends me three delicious entries –Badam Halwa,Chawal Aur Makhaane ka kheer andRasmalai

Pin
I have linked all the entries received (and linked) to this event. In case of any discrepancy about non-linkage, please do get in touch with me, and I shall update ASAP. Please note that ONLY linked entries have been included in this roundup.
Now, for the special award:
Pin
Special thanks and a special award to my top contributors – Sukanya from Saffron Streaks, Renuka from Cumin and Cardamom and my dear friend Sangee who always supports me with a bunchful of delicious recipes for every event ! Thanks friends, without your support, this wouldn't be possible…Looking forward to a whole lot of new recipes for my present and future events too !! Thanks again 🙂 Please do accept a small recognition of your contribution enclosed here.