For day
2 of lemon based dishes, I made something that we always liked but never got
around clicking the dish. This lemony broccoli stir fry is our family favourite
and it's something that sure to perk up your day.I usually make lemon rasam, lemon pickle ,
lemon Sevai using Lemons. Today's stir fry is an universal cuisine – you could
eat it as a salad or team it up with ridge gourd dal and rice like we did for
today's dinner. Simple to make and yummy to taste. For those of my readers who
are fond of subtle lemony dishes, this is a winner.
Update : Once I served to my daughter (and she' s a broccoli lover too), she said "Amma, the lemony taste swirls in my mouth… " – what better compliment could a mom get 🙂
Sending this to Day 2 of BM 46 under Lemon Dishes theme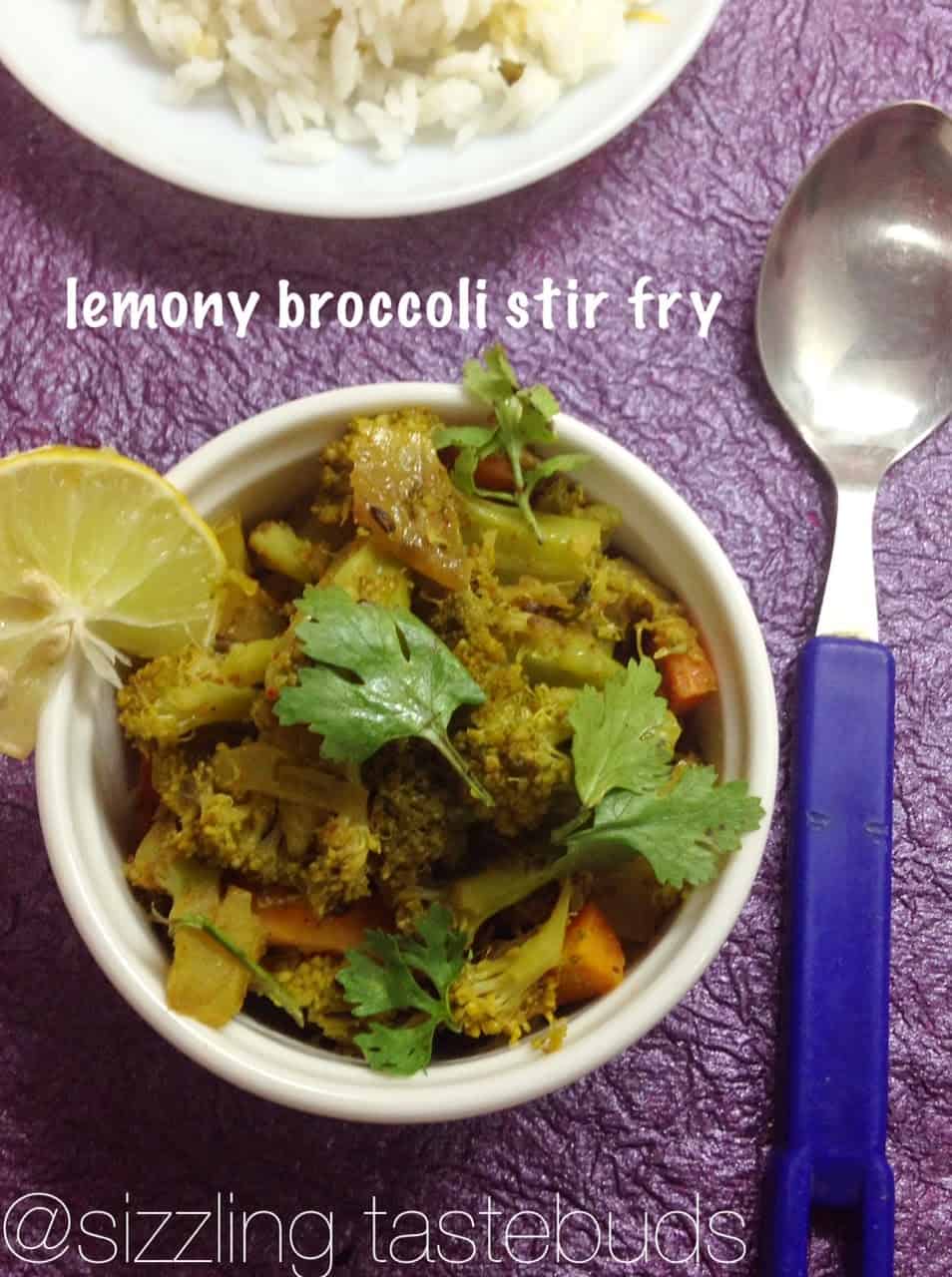 Pin

Prep time : 15 mins | cook time : 15 mins ;
serves : 3
Broccoli – 1 medium head (about 150 gms) – cut
into medium sized florets
Onion – 1 medium
Oil – 1 tsp
Salt to taste
Lemon juice – 1 TBSP
Cumin seeds – 1/2 tsp
Paprika / red chilli powder – 1/2 tsp
Garam masala – 1/2 tsp (optional)
Method :
Blanch the broccoli in salted water for 8-10
mins
In a pan, heat oil. Sauté onions, splutter cumin
and fry till onions turn slightly brown.
Add salt, spices and the blanched broccoli.
Sauté for 3-4 mins till spices cost them evenly
Switch off stove and finish wit lemon juice.
Serve warm.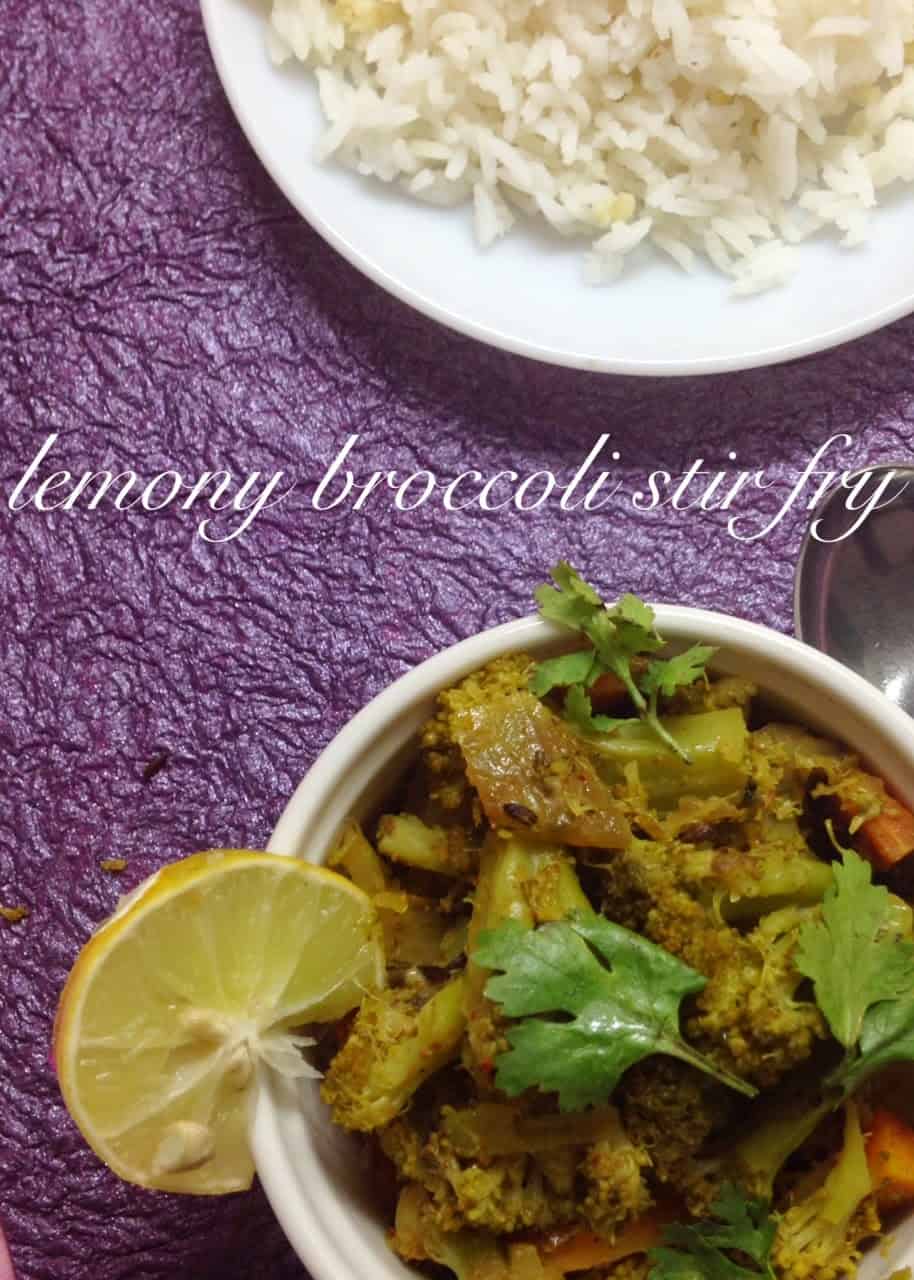 Pin