Continuing with Winter Warmers Theme this week, we have a delectable savoury bake (almost like a grab n go breakfast) with these Semolina Pizza Muffins. It has the warmth from the cheese and I have added more vegetables like Bell Peppers to give it a twist to the usual savoury Muffins. 
You can add any veggie of your choice, but make sure all the vegetables are pat dry and don't have any moisture that might tip off the balance of the batter. I liked it mainly coz there is no fermentation time, no yeast required yet gives the flavour of the muffins without any all purpose flour. Adapted loosely from here, do check out below as to what is used to give this volume without any maida / all purpose flour used.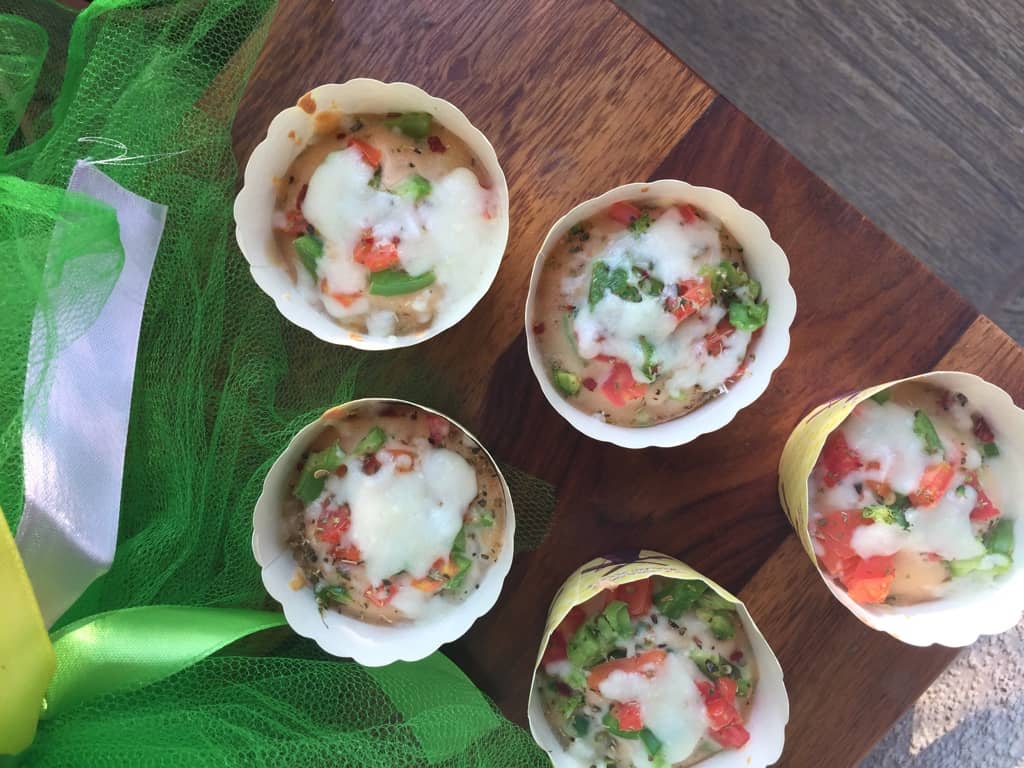 Pin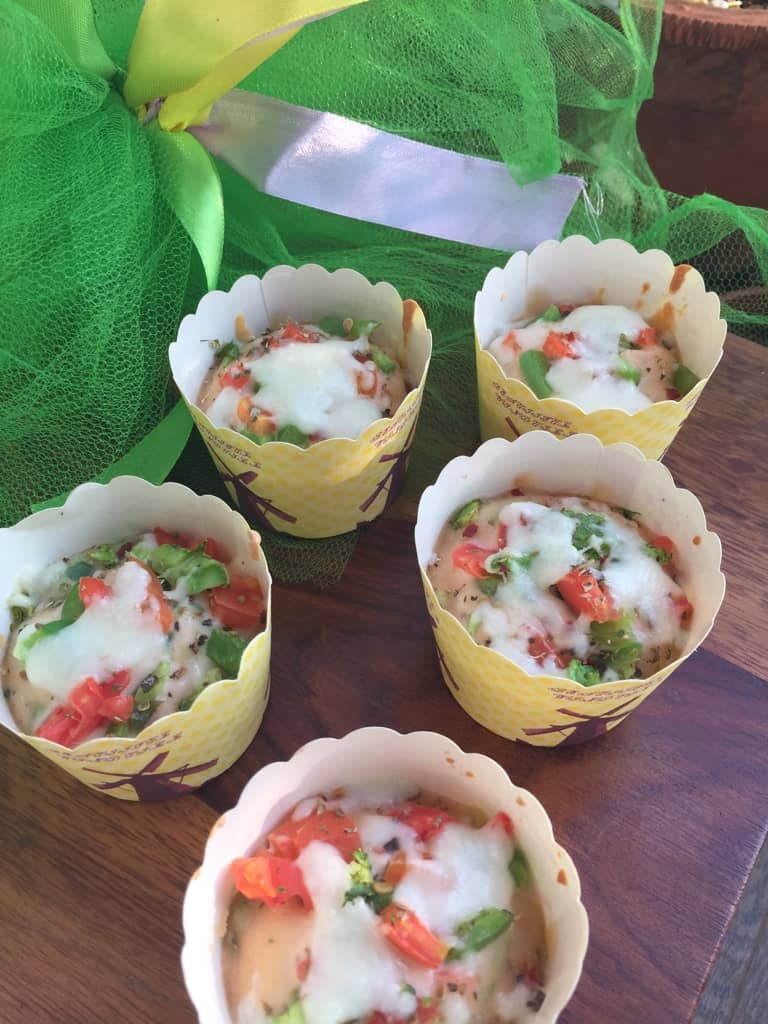 Pin
I was looking for options using the star ingredient after making the Baked Upma and this savoury muffin was an unusual bake for me and the kids 🙂
Similar differently tasty muffins / cupcakes on this blog- 
Eggless Butterless Lemony Almond frosted Cupcakes
Choco lava cakes – Dominos Style
Prep time – 15 mins, Bake time – 18 ~22 mins, Makes – 6 muffins
Ingredients:
Dry Ingredients:
FINE variety Roasted Semolina / Rava / Sooji – 150 grams
Salt – 1/2 tsp (or to taste)
Baking Soda – 1 tsp
Pizza / Italian Seasoning – 1 tsp
Red Chilli flakes – 1/2 tsp (opt.)
Wet Ingredients:
Grated Cheese (I used Mozzarella) – 1/2 cup
Grated Peppers – 1/4 tsp
Finely minced chillies – 1/2 tsp (opt.)
Deseeded and minced tomatoes – 1/4 cup
Minced carrots – 2 TBSP
Slightly sour yoghurt – 1/2 cup (whisked well)
Oil (any neutral oil) – 2 TBSP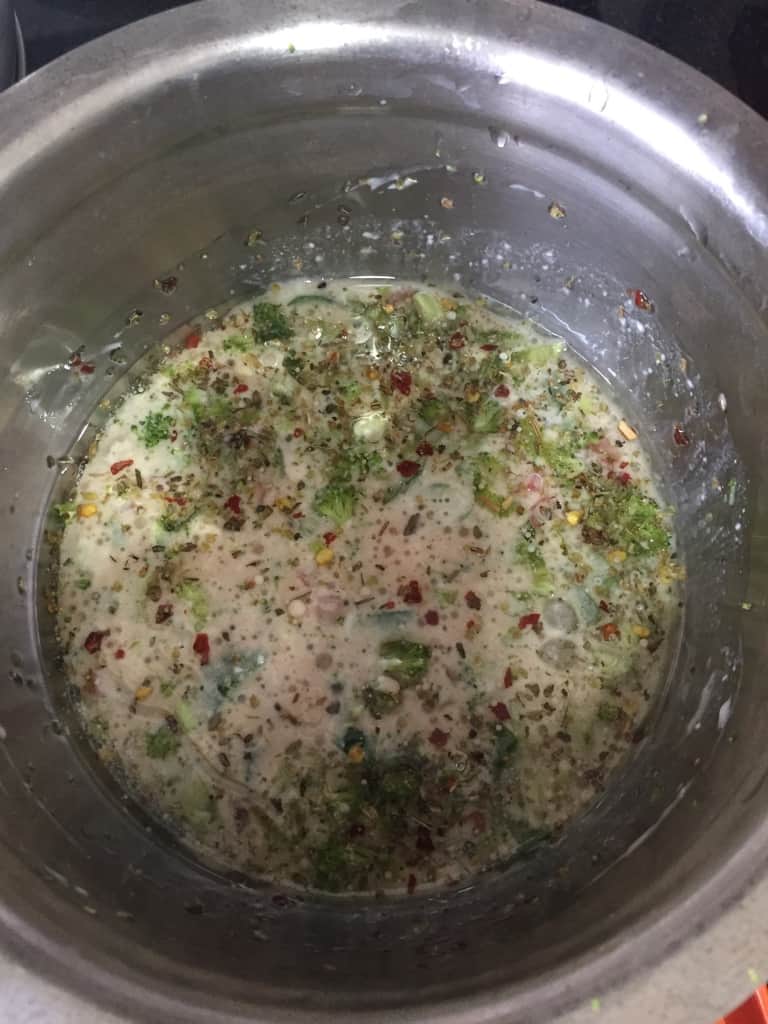 Pin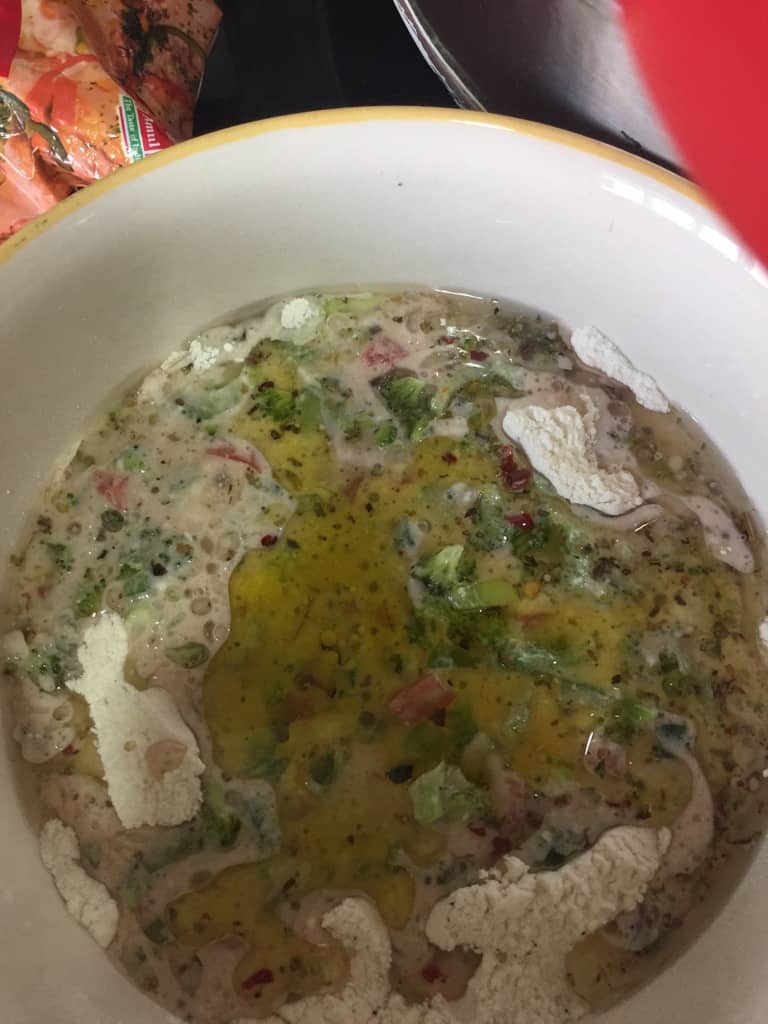 Pin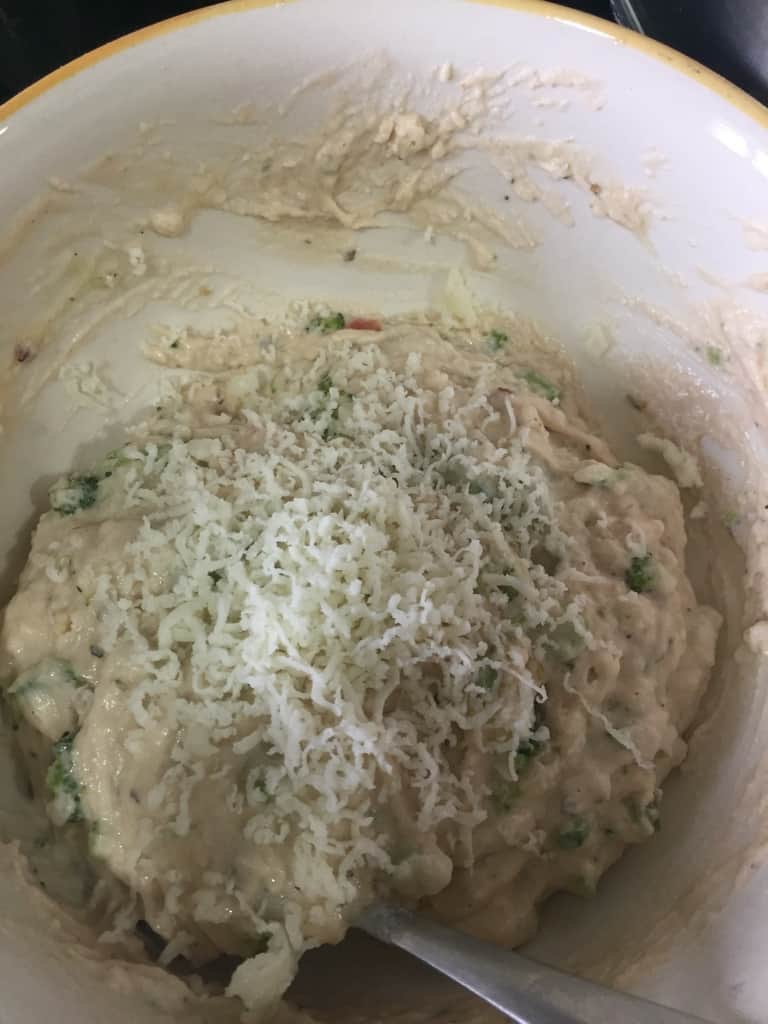 Pin
Method:
Preheat the oven and line the muffin moulds or use paper muffin cups (I used the latter)
In a large bowl, mix the dry ingredients well except the soda and salt. In another bowl., whisk the oil, yoghurt well. Add the veggies (dabbing them in tissue paper to remove any excessive moisture) and chillies if using. Now add the salt and mix well. 
Add the roasted semolina in batches till you get a thickish batter. Let it rest for 10 mins. Just before spooning into the muffin moulds, add half the cheese and all of the baking soda. 
Whisk thoroughly and pour immediately into the moulds filling them 2/3, top with rest of the cheese and place immediately in the oven.
Bake for 18~22 mins or till the cheese melts. Serve immediately as these don't keep well for storage.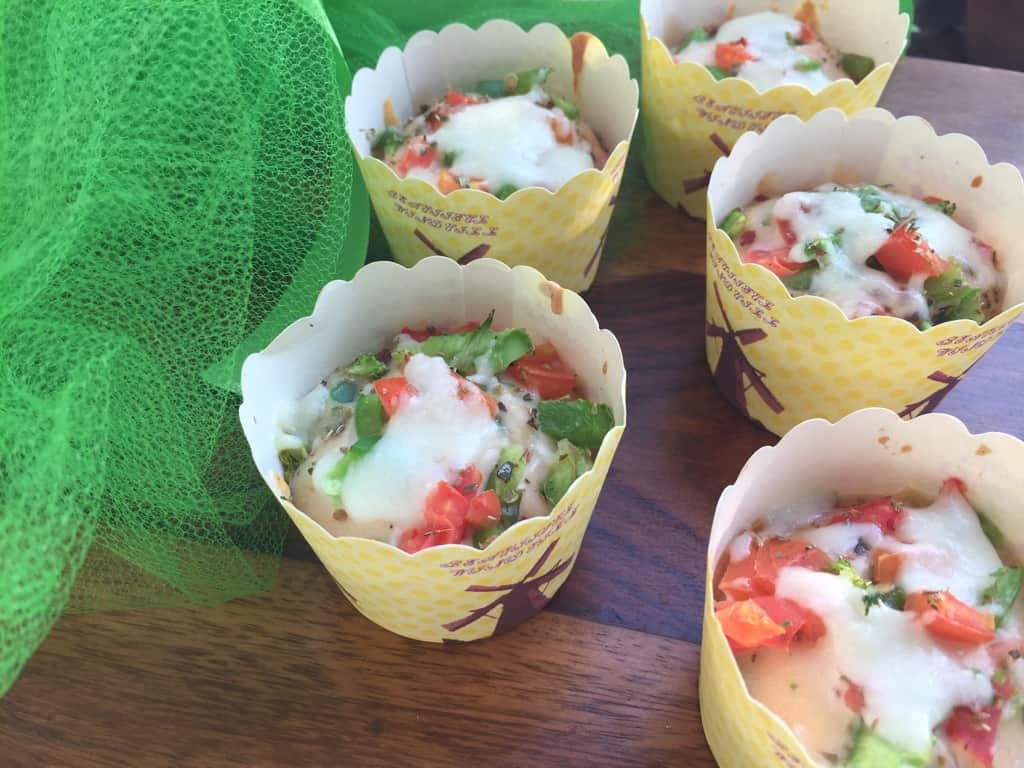 Pin
Sending this to BM#96 under "Winter Warmers" theme for Kids Delight, hosted by PJ, event by Valli.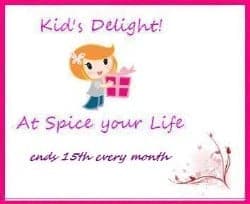 Pin