As much as I am a soup person, I also like light salads that don't break the bank or takes very little time to put together and yet nutritious. This week, Sujata Shukla gave us #LevantineCuisine as the theme for week 181 #FoodieMondayBloghop. Sujata has an amazing collection of recipes from around the world, including very traditional recipes from parts of India too. I especially admire her salads and dishes that are cooked with fresh, clean ingredients and have bookmarked many to try out. 


I had cooked many dishes from this region earlier, and after Indian, I have a thing for Middle Eastern and Levantine Cuisine. Although I had many ideas and bookmarks for this cuisine, the week and the weekend particularly was chaotic, so I opted for a simple, yet yummy salad featuring Chickpeas that was very filling as a meal by itself. My husband is a huge fan of salads, and although he couldn't eat this , I shall be making this slightly more elaborately again.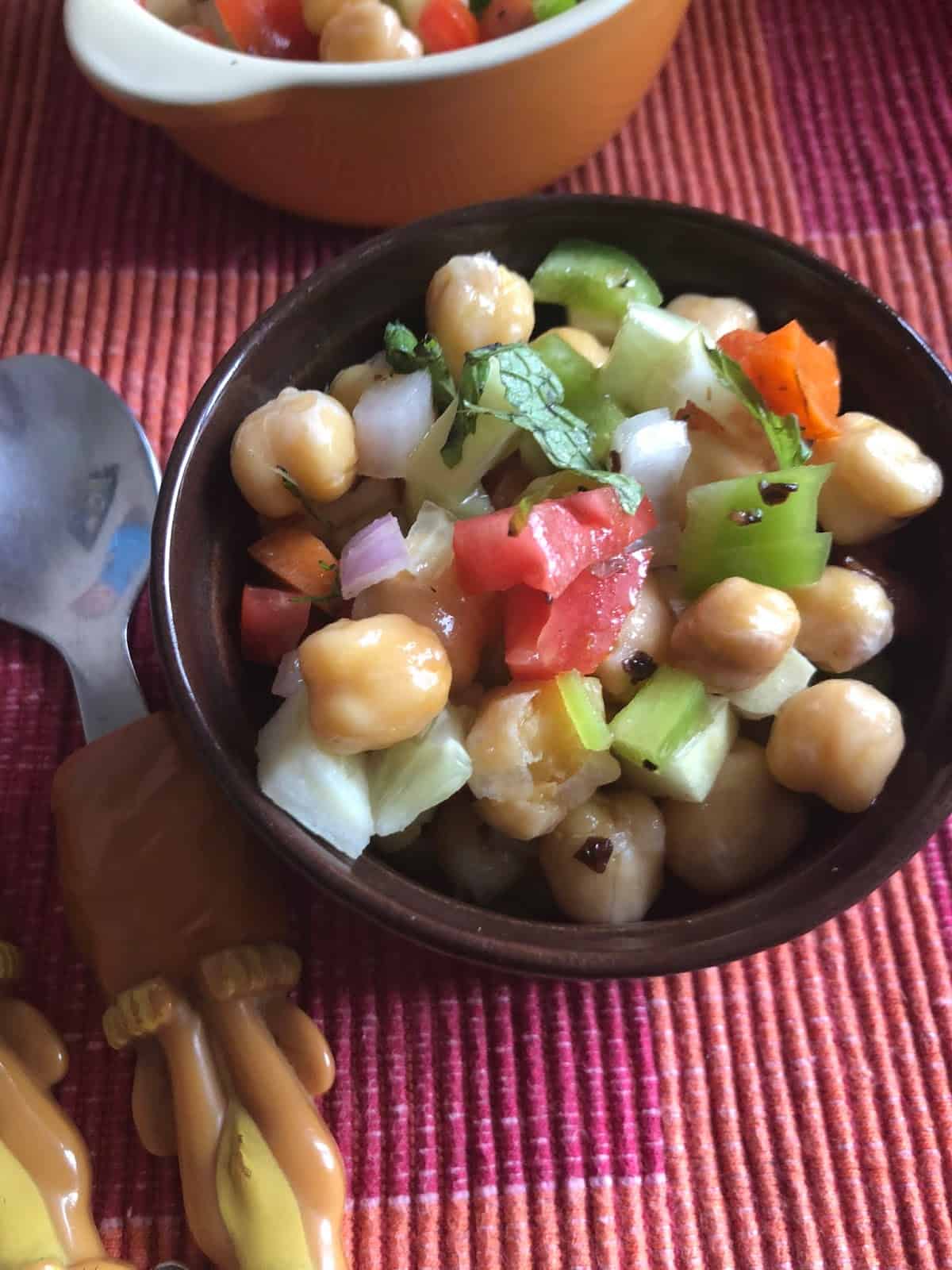 Pin



Having cooked chickpeas always in my freezer, this was a breeze to make and eat. Do make this for your family and let me know how they liked it.  you may also use Canned chickpeas (drained) to make this or soak and pressure cook the raw chickpeas as done the traditional way



Prep time – 10 mins, Cook time – Nil (If you have cooked chickpeas on hand), Serves – 1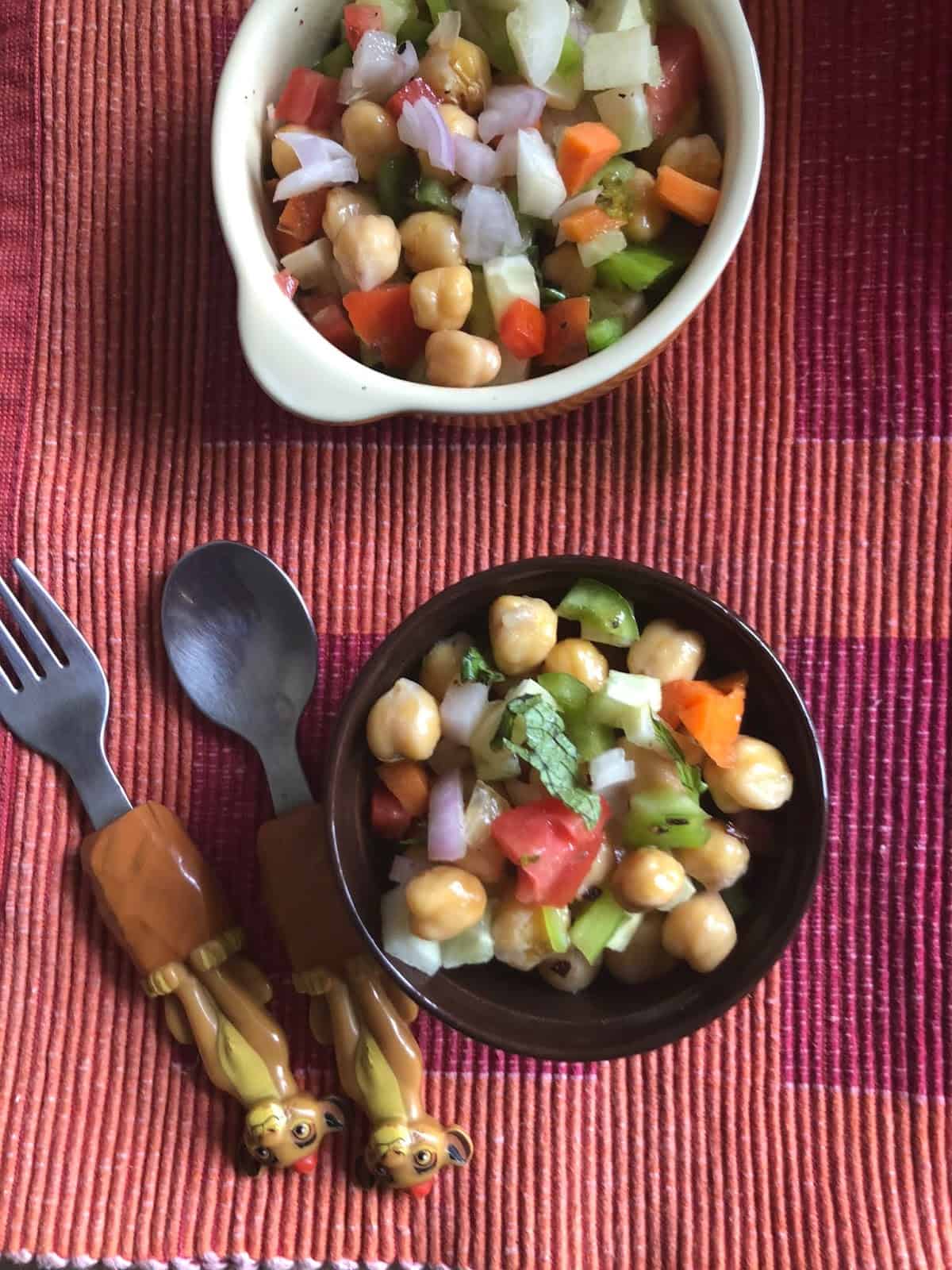 Pin



Ingredients:



Cooked Chickpeas / Canned (and drained) – 1/2 cup

Cubed Cucumber – 1/4 cup

Deseeded and cubed tomato – 1/4 cup

Onions – 1/4 – chopped / cubed

Chopped bell peppers – 1/4 cup

Salt & pepper – to taste

Dressing : 1 tsp Olive Oil. 1/4 tsp Cider Vinegar, 1/2 tsp Zataar (a middle eastern spice), 1/2 tsp homemade dried mint powder, Lemon juice, 1/4 tsp brown sugar (opt.)

Chopped parsley / fresh coriander – 1/2 T – for garnish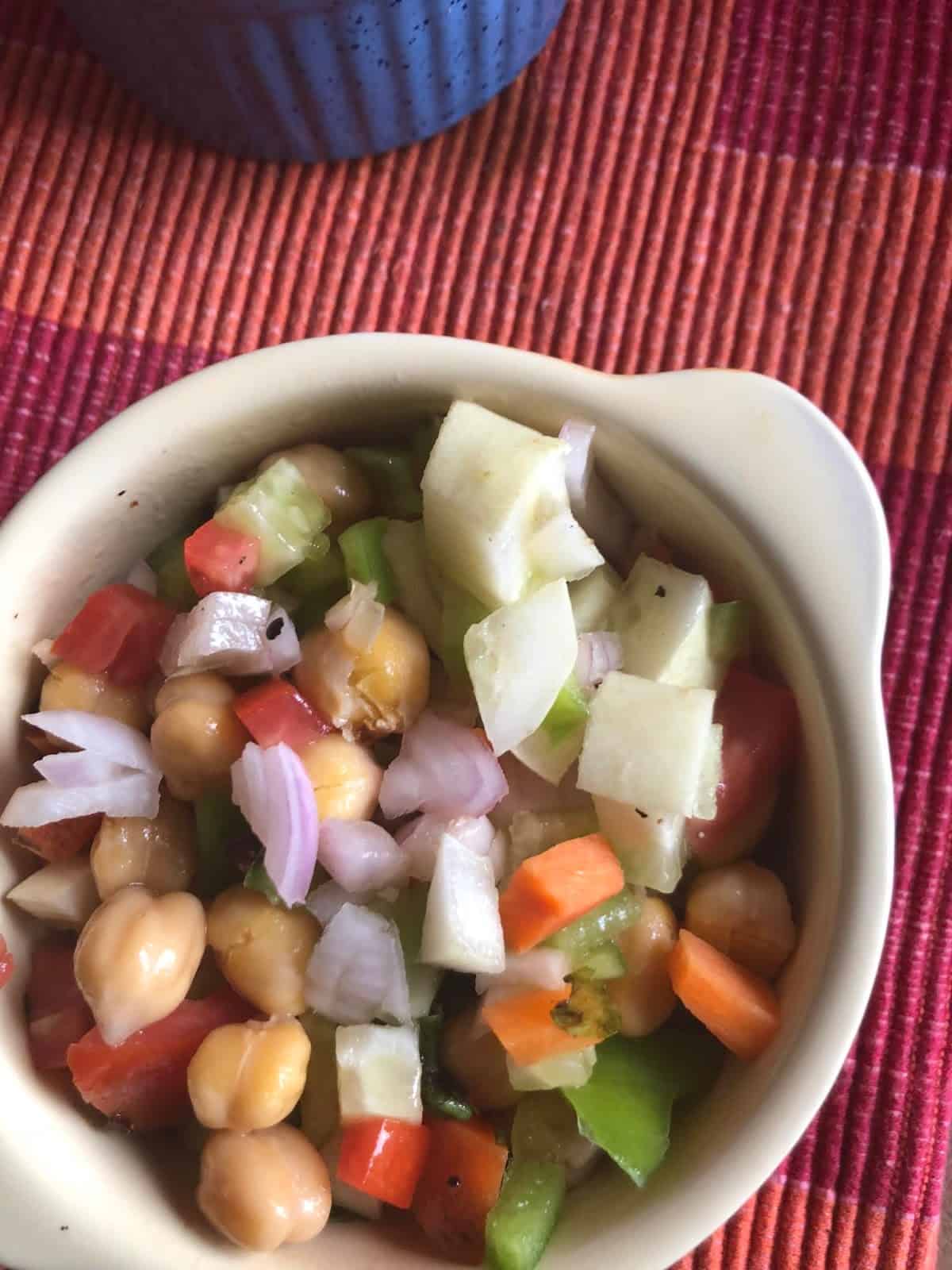 Pin


How to:
In a bowl, whisk all ingredients for the dressing well and refrigerate it. 
In another bowl, add all the other ingredients (apart from the dressing and garnish) and chill for 30 mins.
Just before serving, add the dressing to the salad ingredients, mix well, garnish and serve chilled
PIN FOR LATER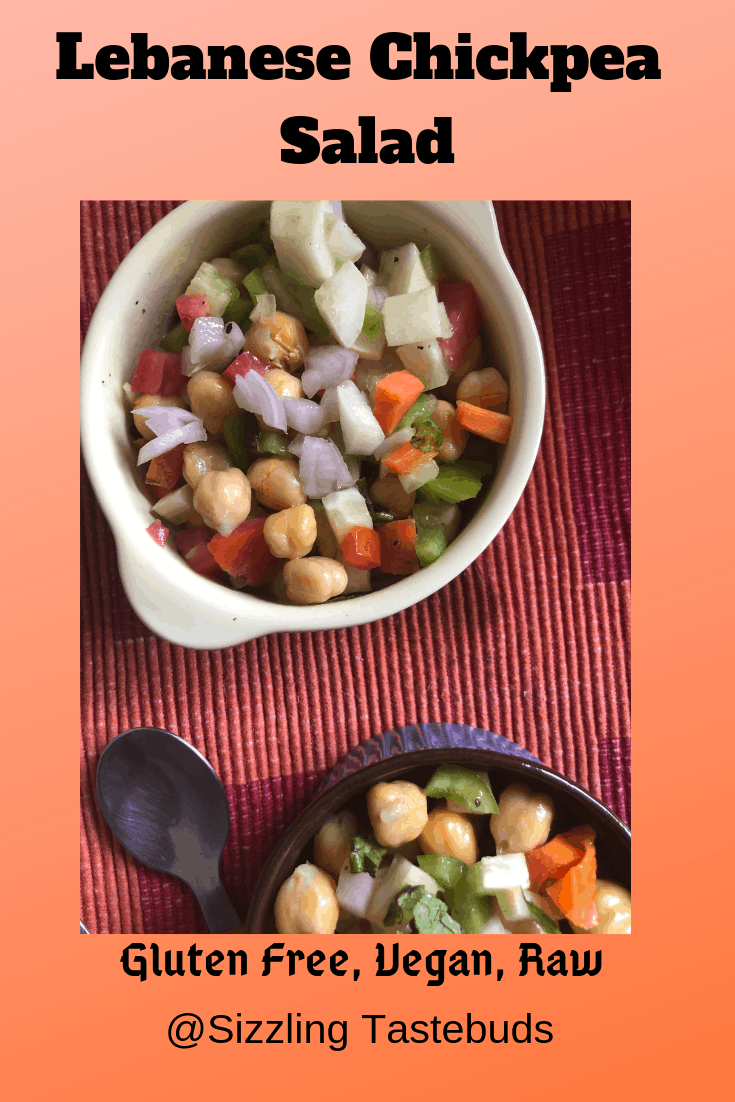 Pin
Other Middle Eastern + Levantine dishes on the blog:
Laffa – Middle Eastern Flatbread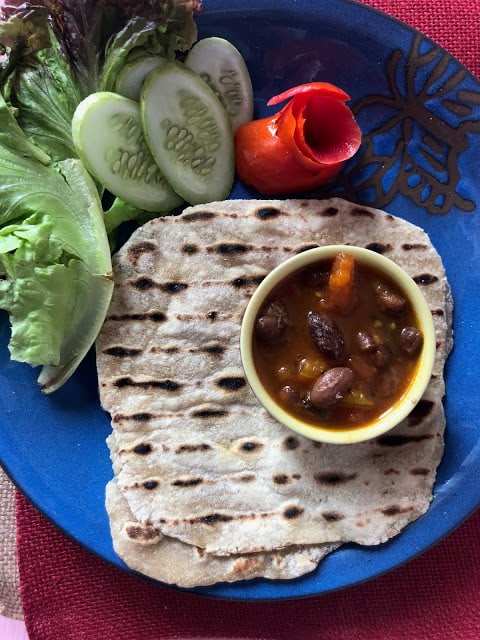 Pin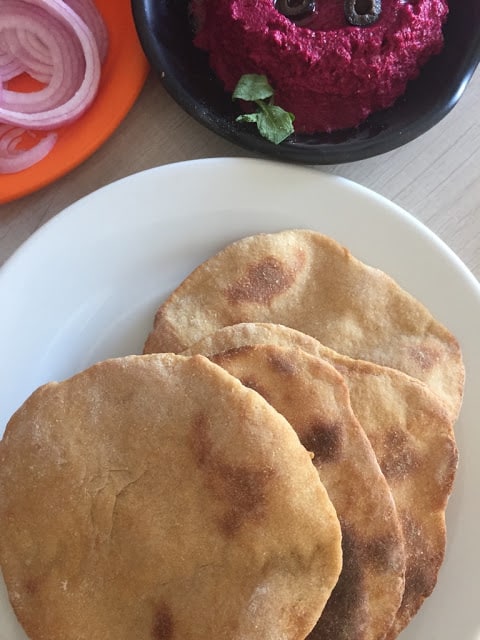 Pin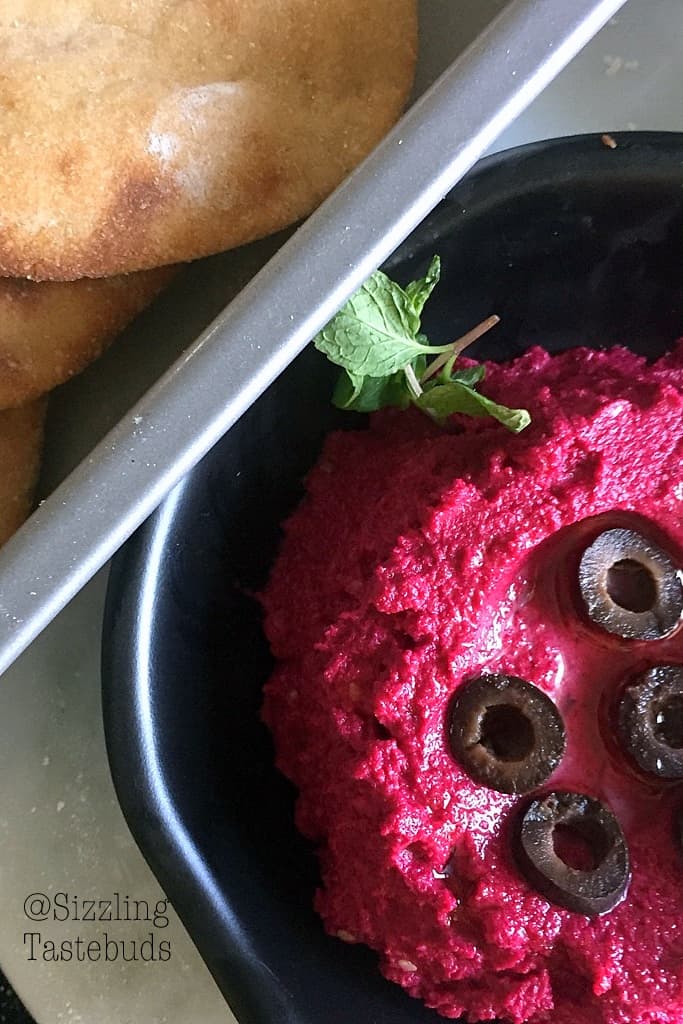 Pin
Lebanese Meal with Baked Falafels, Roasted Veggies, Pita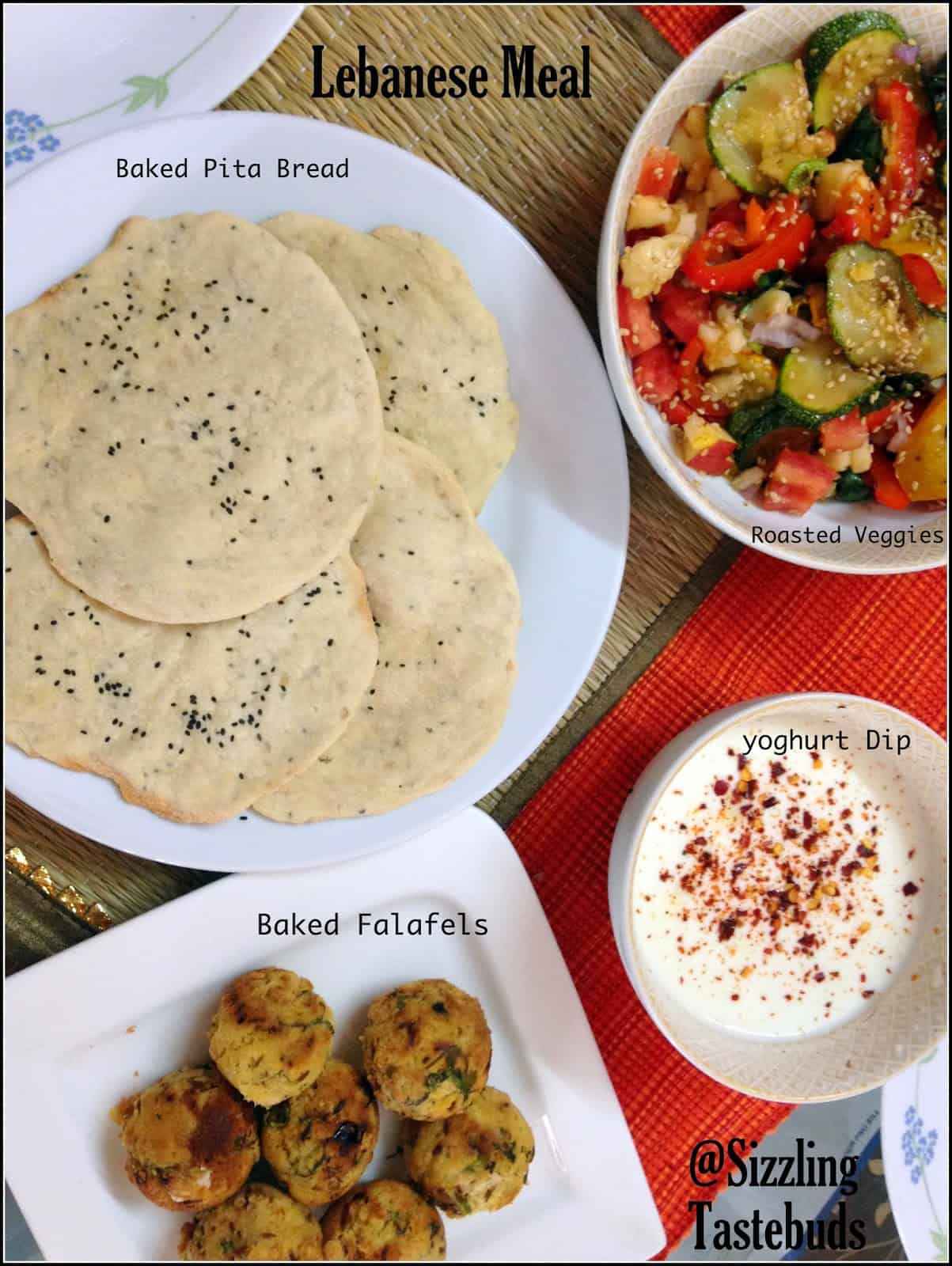 Pin
Baked Potato and Chickpea Soup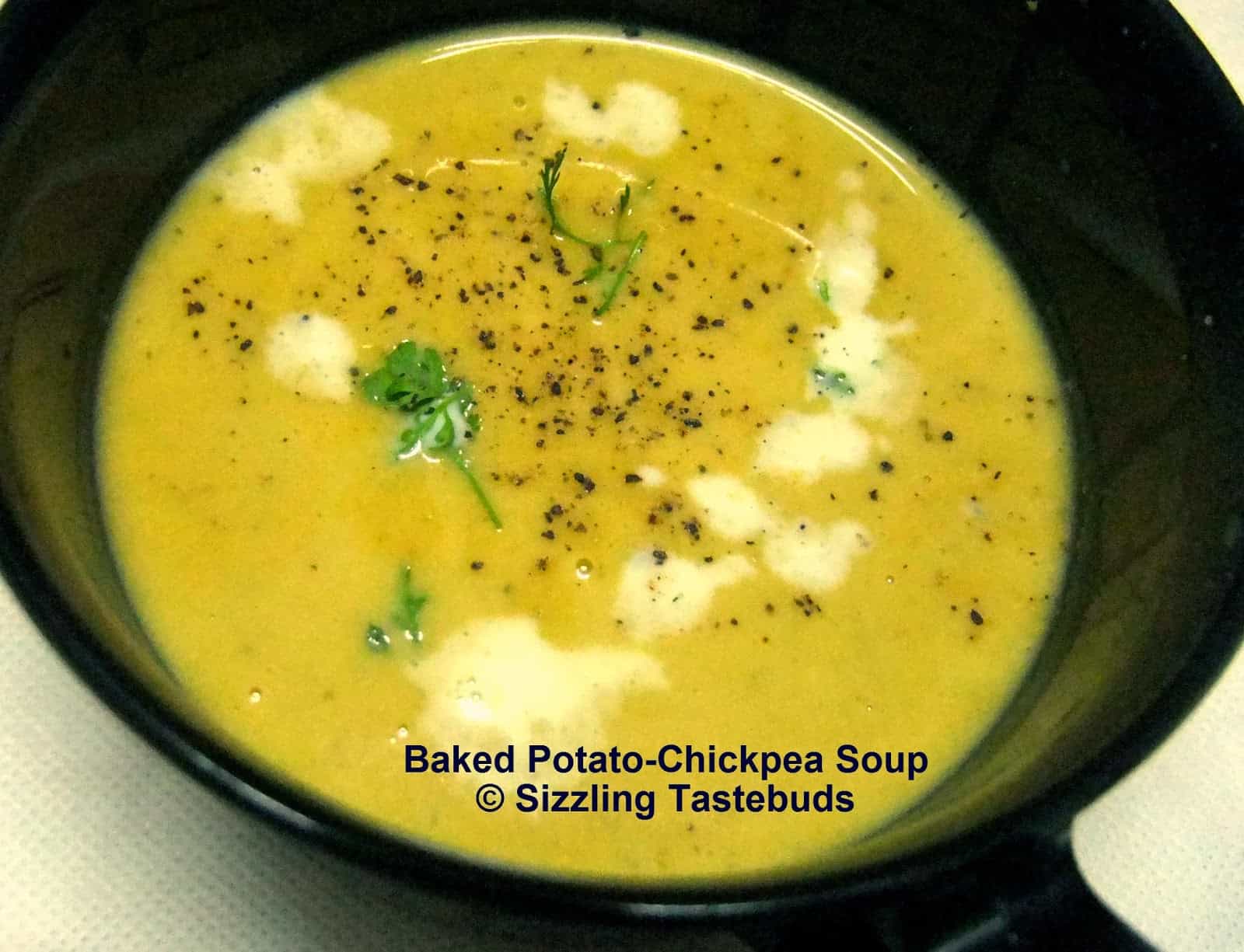 Pin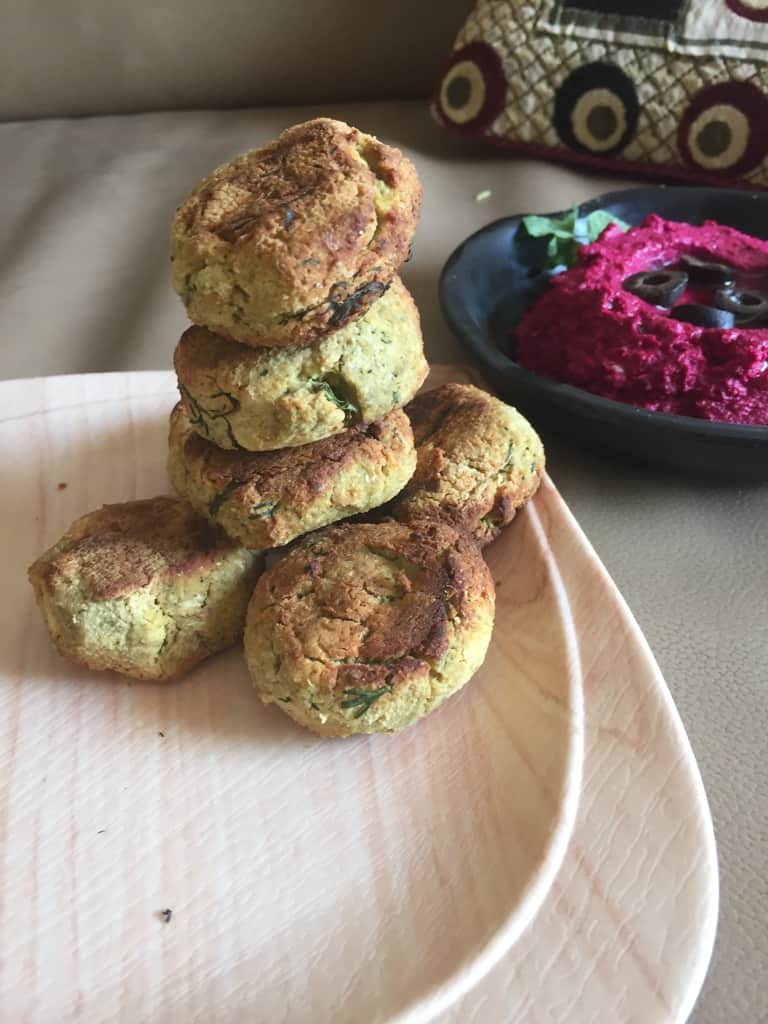 Pin
 Qatari Kahwa (Date Spiced Coffee – no milk added)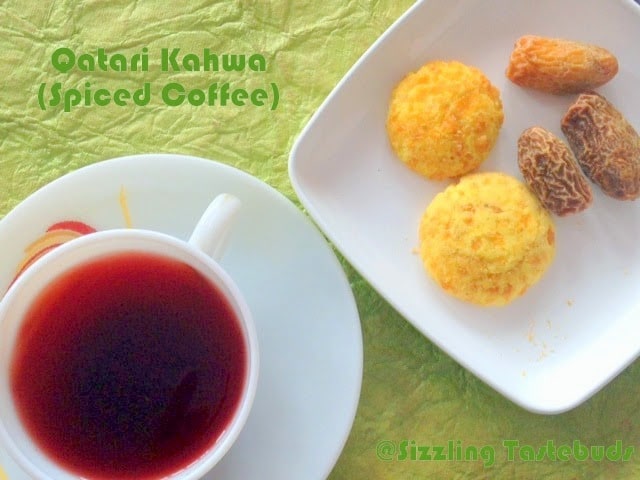 Pin
Umm Ali (Arabic Dessert) – Low Fat Version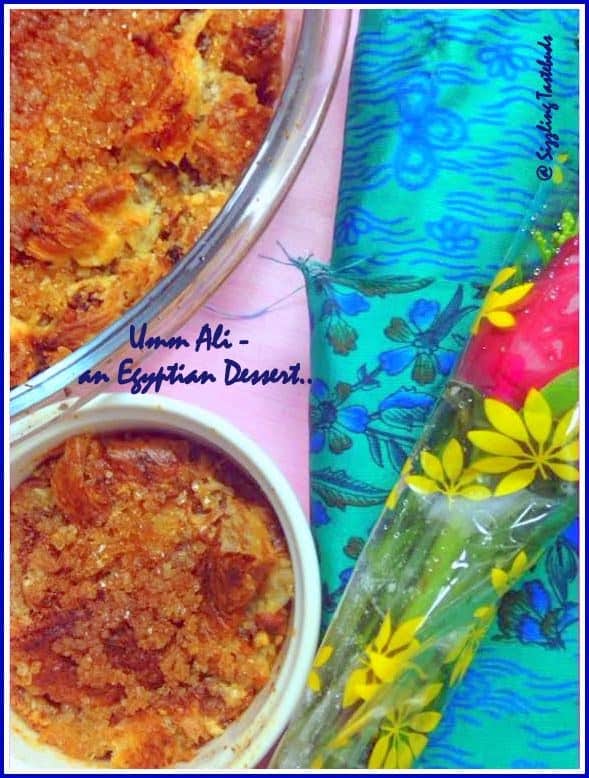 Pin
Baba Ghanoush – Middle Eastern Eggplant Dip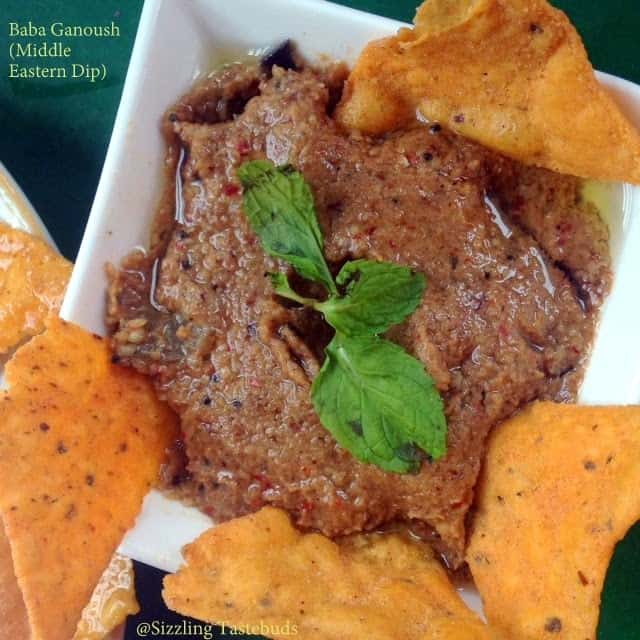 Pin
Pin
Moroccan Harira – Chickpea Broth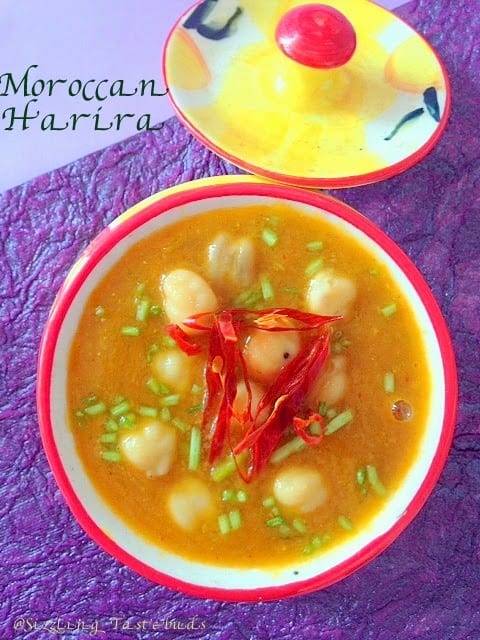 Pin
Muhammara (with a twist) served with homemade Lavash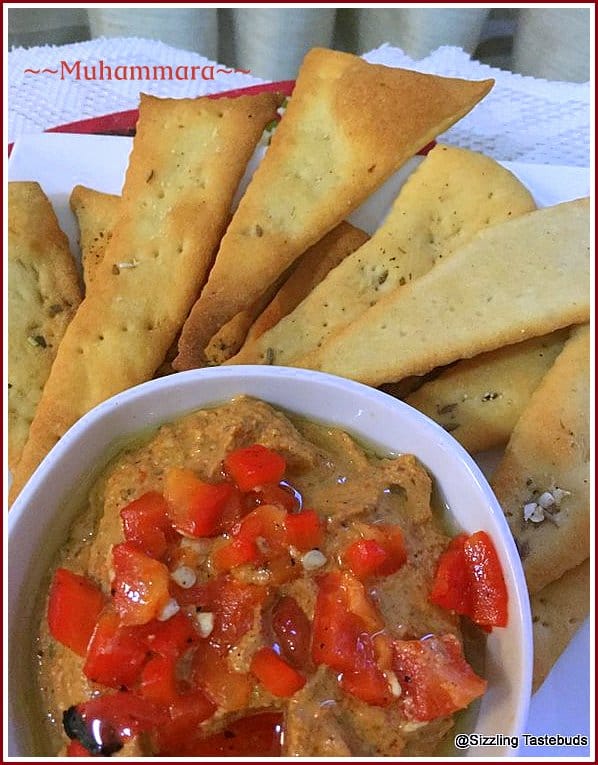 Pin