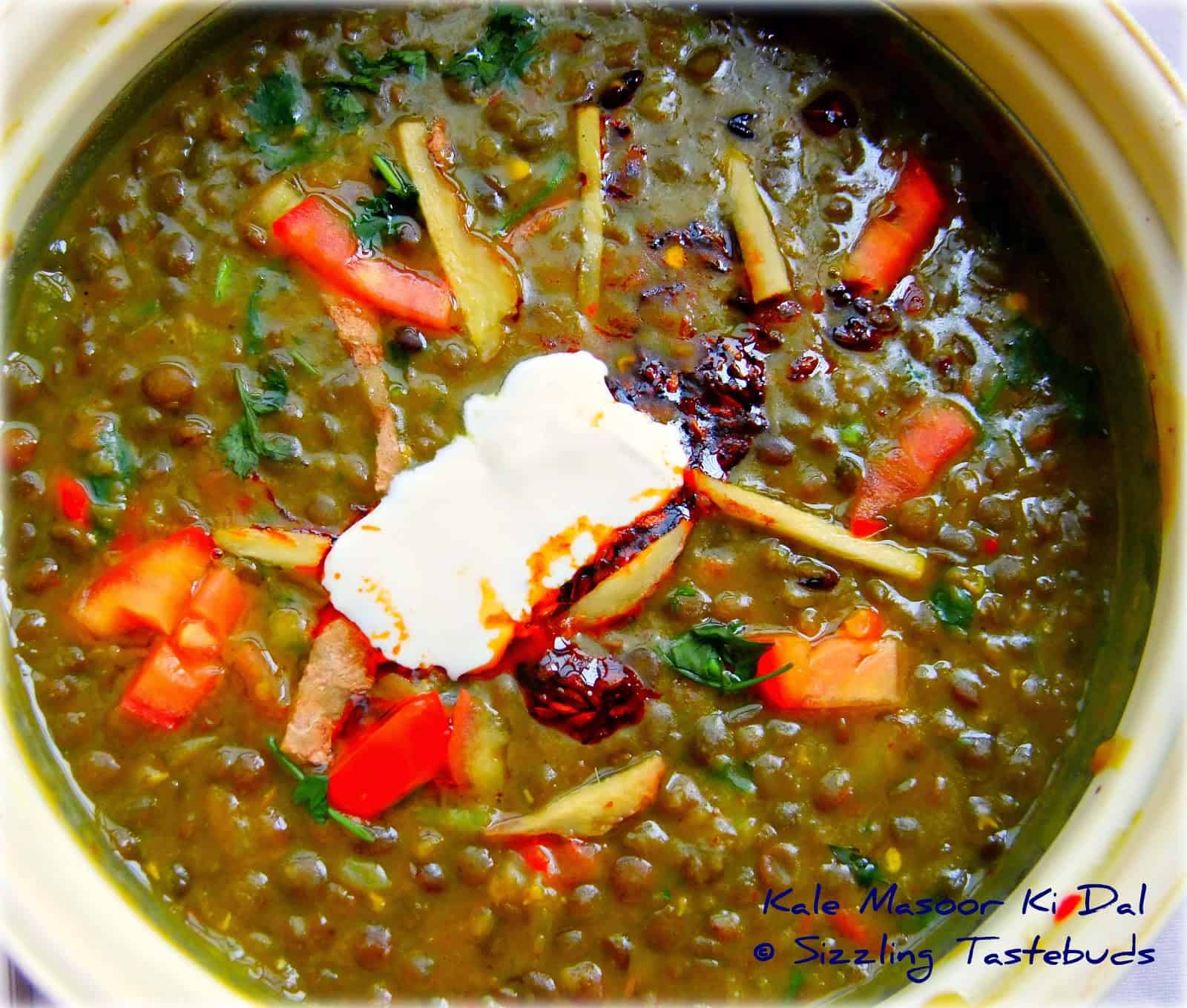 PinPin

One of the finest cookbooks I have acquired in the recent past (esp after I started blogging) is Vidhu Mittal's "Pure and Simple". Although I must confess here that I am not a cookbook person at all, but I love collecting them – it gives me various ideas which I tweak to suit my family's palate. There are many reasons I love this book by Vidhu Mittal – the simplicity of ingredients, clear write up, and not to forget stunning photographs. But more than anything, love it most 'coz its all about Pure Vegetarian cooking – something that I rustle up in my small kitchen everyday. So, its quite handy for me to refer this. Today's dish – Kale Masoor Ki Dal – is an exception for I have reproduced the recipe to the T, and boy was I impressed :-)We had this for Sunday brunch along withSoya Chunks Pulav, and the combo was amazing ! 

Sending this to Priya's Tuesday's bookmarked recipesas well as to Suma's MLLA, event by Susan. Its a simple hearty dal that goes well with rotis / Naans and simple steamed rice and pickles as well. The tenderly cooked dal along with ginger slivers takes the dish to another level.. Before you rush away, let me get to the recipe 🙂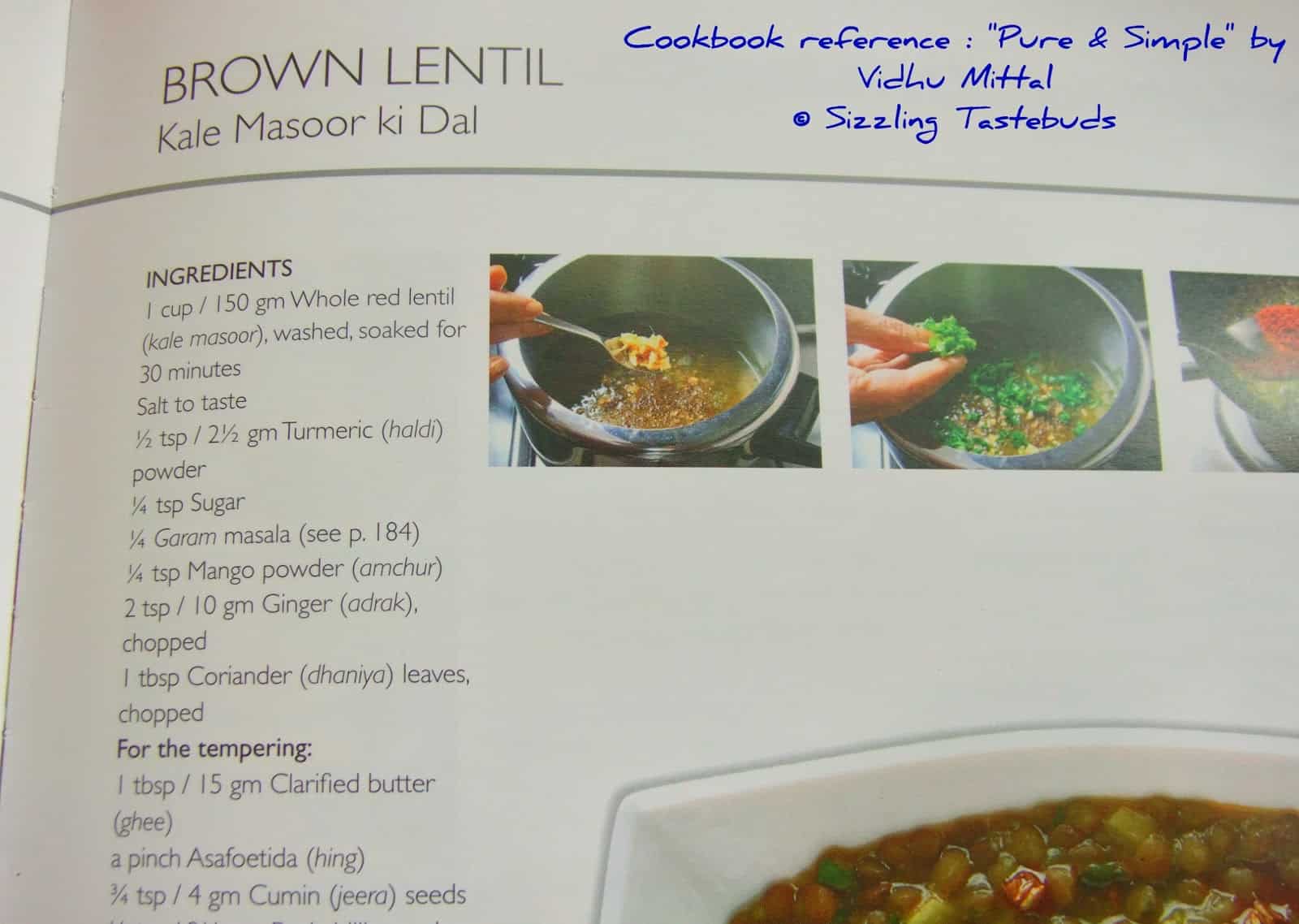 Pin

Prep time : 15 mins. Soaking time : 20 mins. Cooking time : 20 mins. Serves : 3 

Ingredients: 
Whole Masoor Dal (with skin intact) – 200 gms (approx 1 cup)
Tomatoes – 1 large or 2 medium
Ginger – 1 inch – cleaned and scraped
Turmeric – 1 tsp
Garam Masala – 1 tsp
Salt – to taste
Olive oil – 1 TBSP (or any cooking oil also)
Green Chillies – 1 or 2
lemon juice – 1 tsp
Coriander & cream for garnish
Tempering:
Ghee / clarified butter – 1 TBSP
Jeera / Cumin seeds – 1 tsp
Red chilli powder – 1 tsp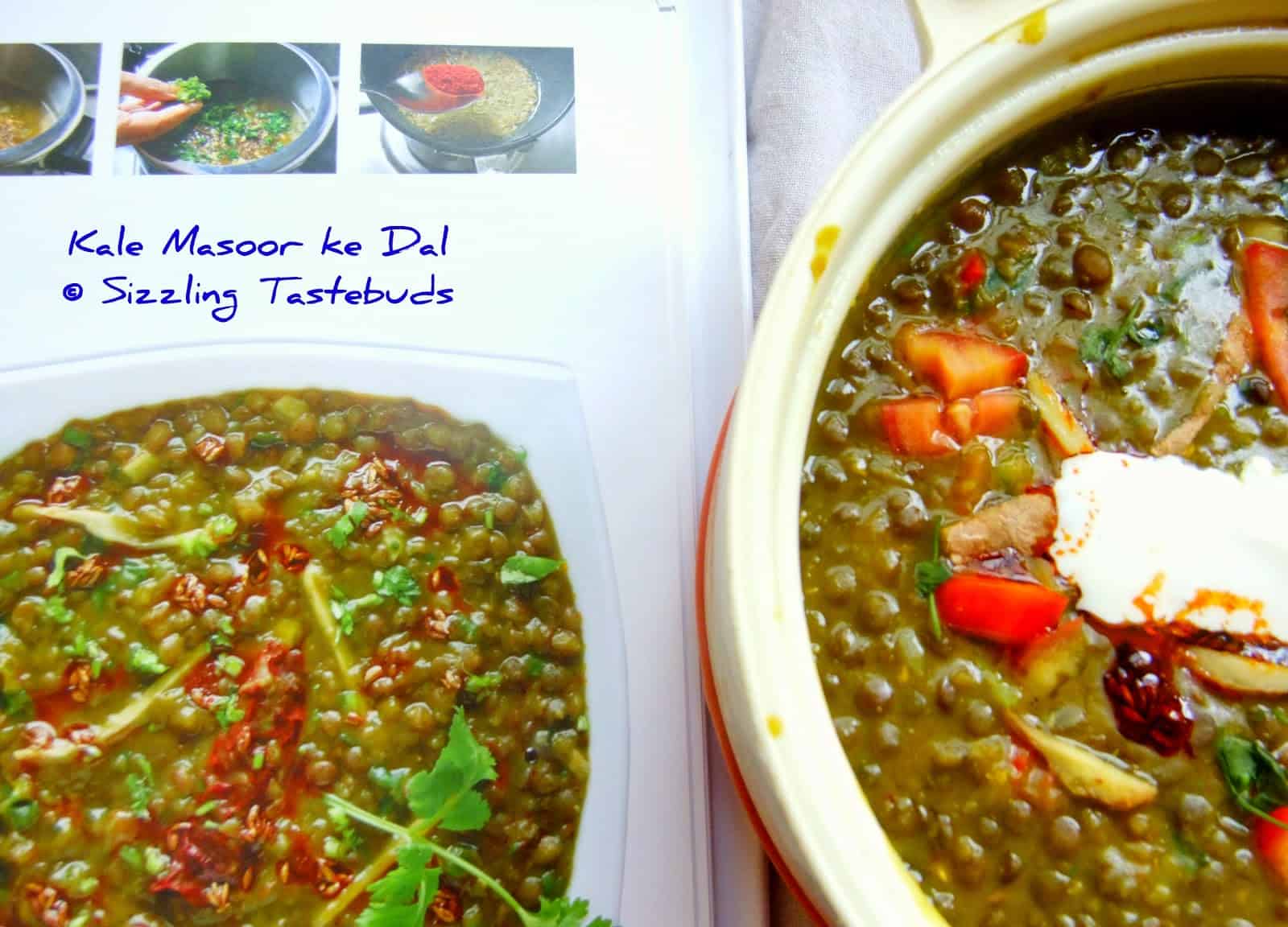 Pin
Method:
1) Wash and soak the lentils in warm water for 10 – 15 mins. 
2) Drain and retain the soaked water.
3) Pressure cook the dal with salt, turmeric and adequate water (you can use the soaked water) to 3 whistles (on medium flame). 
4) Once the pressure is released, mash up the dal to required consistency. Add any water if required.
5) Now add chopped tomatoes, ginger julienne cuts, green chillies, garam masala, salt (if reqd), coriander leaves and  simmer on low flame till the tomatoes turn mushy and the ginger is fully incorporated in the aromatic dal.
6) Prepare tempering with ghee, jeera and red chilli powder. Transfer the dal to a serving bowl and top with the tempering and fresh cream. Finish with lemon juice.
7) Serve hot with rice or Roti.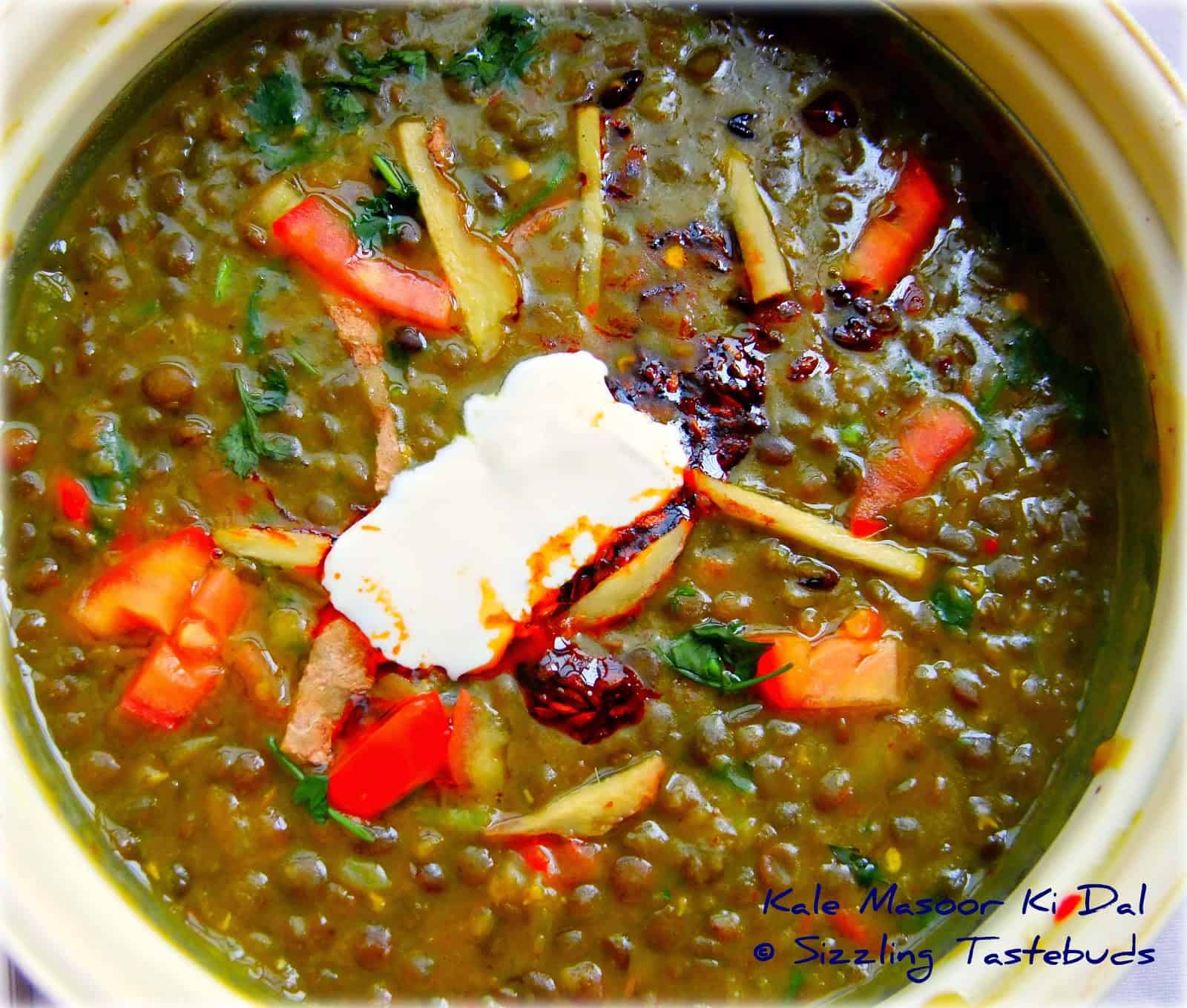 PinPin