Poonam who blogs at Annapoorna is a dear blogger-friend whom I have known for about a year now. She is the guest blogger of this month at SizzlingTastebuds…
I am simply floored by two things majorly on her blog : her bakes with wholewheat and jaggery + her styling and photography. No fancy props, but each of her pictures come alive. .. and so much to learn from her and the blog too. Poonam blogs mostly about Maharashtrian cuisine, but her blog is replete with cuisines from across the world. She's also very active on Social Media and one can see her cooking and baking prowess across all her posts.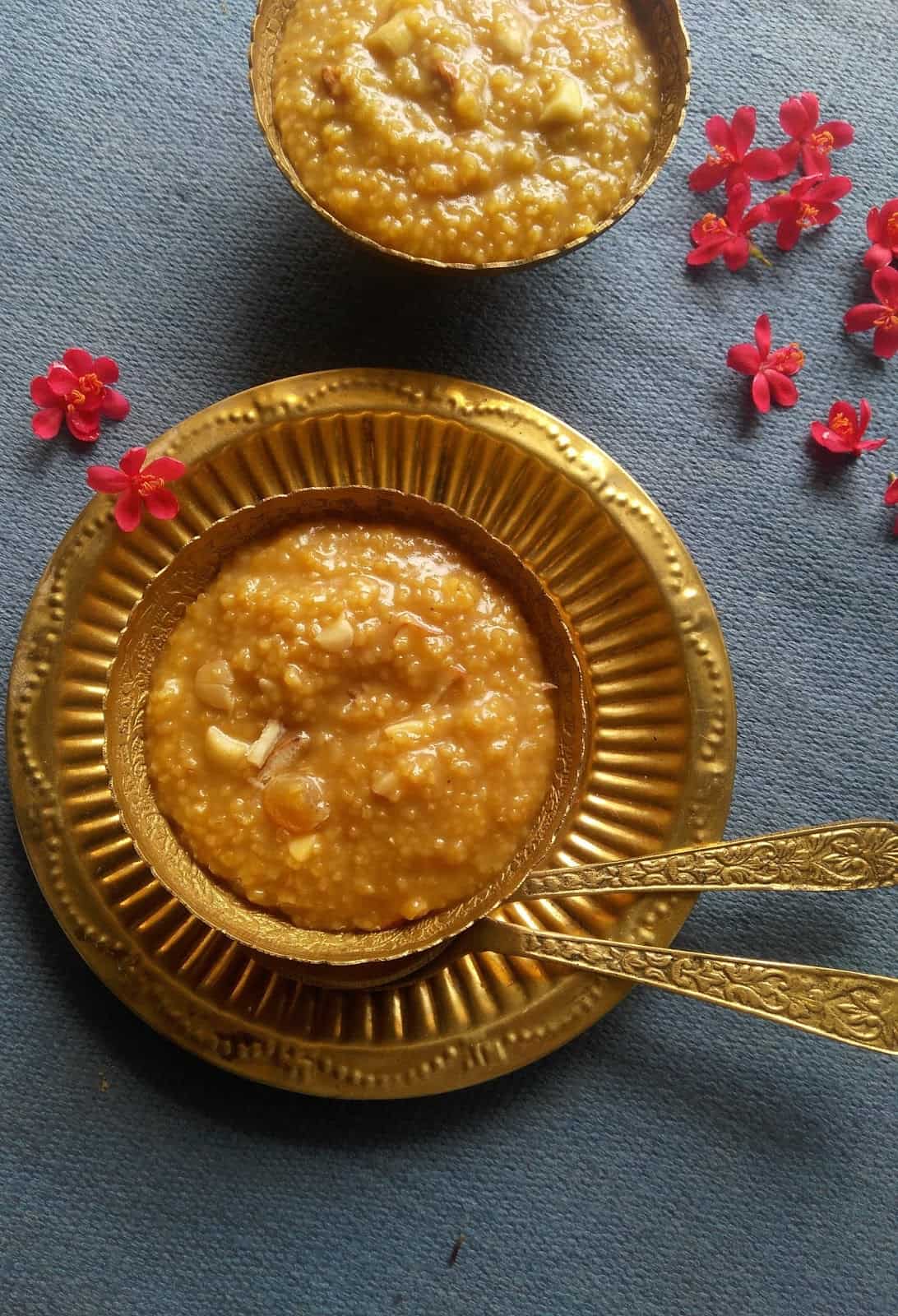 Pin

Poonam kindly accepted my GuestBlog invite, and sent me this lusciously divine Ghavachi Lapsi – a heirloom recipe which is a sweet, sticky pudding made of broken wheat, ghee and jaggery.. Can it get any better?

Yes. Do check out her guestpost below and one can literally (nay, virtually) drool at the mouthwatering dish. Thanks Poonam for consenting to do this Guestpost.

Over to Poonam now.. in her own words…

***********************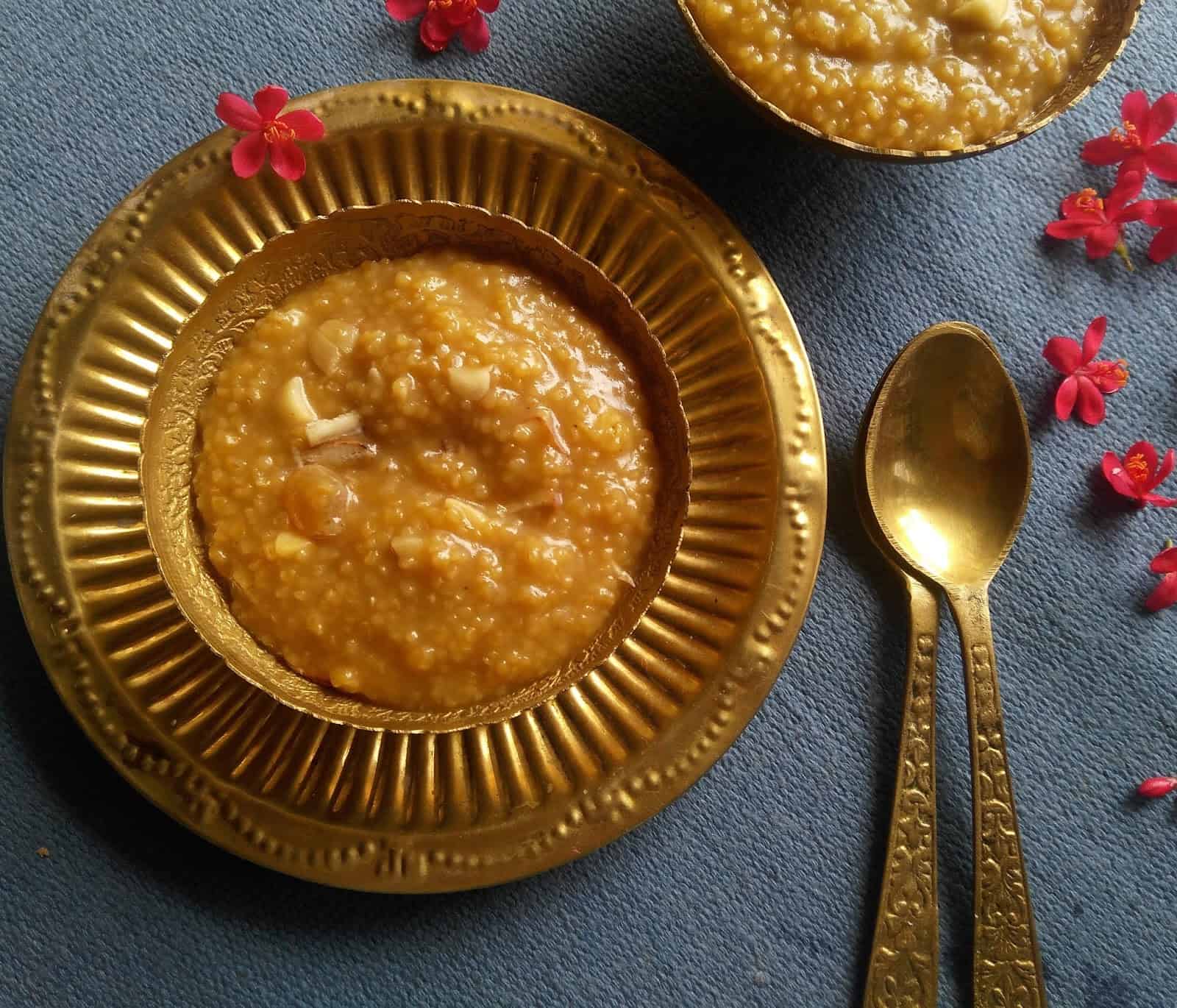 Pin

I love cooking and started helping my mom in kitchen from the

tender age of 12 years. I feel cooking is in my genes and my mom is my greatest

inspiration. A microbiologist by profession , i am happily married and mother to a

naughty 11 year old kid. Quit my job to take care of my son and was happy feeding

my family and friends. The idea to get into blogging was purely from the

motivation by some of my buddies while i was in Penang, Malaysia. Blogging has

become a part of my life from last 4 years and i am enjoying every bit of it. Came

across many lovely souls and learnt a lot during this blogging journey.

I am very thankful to Kalyani for giving me this opportunity to do a guest post for

her blog. I know Kalyani through the blogging world, from the various food groups that we are a part of . I have yet to meet her in person but I am already a great fan

of her cooking. Her blog is a home to a plethora of delicious healthy dishes, mostly

vegan. I have bookmarked many of her traditional South Indian dishes to try out. I

like her writing style and the fact that she makes a conscious effort to cook

nutritious food , avoiding refined sugar and flours in her cooking.

Now to the recipe..

Ghavachi Lapsi is a traditional Maharashtrian sweet dish made with broken wheat (dalia) and jaggery. It is a porridge consistency kheer/ pudding that can be served as a healthy winter breakfast or had as a dessert all year round. Broken wheat / dalia is fiber rich food full of nutrition. It is easy to cook and digest and best food for the weight watchers and diabetic patients. It is also one of the healthy weaning food for babies and great for growing kids.

Ghavachi lapsi has been one of my favorite winter breakfast since mychildhood days. We use to have a bowl of ghavachi lapsi with milk for our breakfast. Whenever someone was ill in my family, mumma used to make this lapsi as it was easy to digest. Even today i make this dish at least once every week. Ghavachi lapsi was also one of the first foods

my son had as a toddler. Ghavachi lapsi can also be made as Naivedhyam on festivals.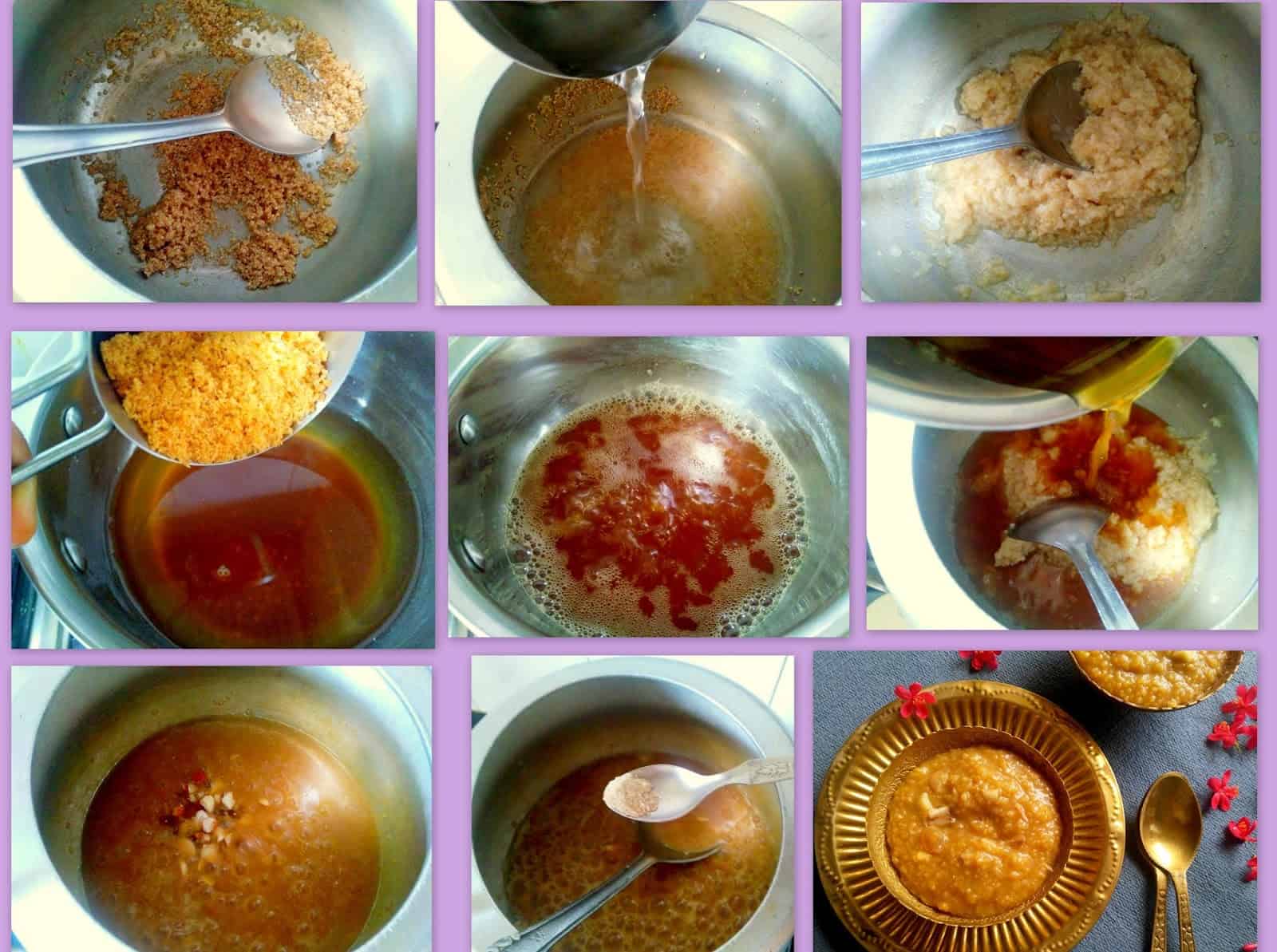 Pin
To begin with making ghavachi lapsi, broken wheat is roasted in ghee until you get a nutty aroma. It is further pressure cooked in water, sweetened with jaggery syrup and cooked till desired consistency is reached. You may garnish this delectable pudding with some slivered nuts to make it all the more rich. Ghavachi lapsi has a creamy texture and is mildly flavored with cardamom powder. This is one of my heirloom recipes and i am sharing the way we cook it in our family.
For a vegan version, skip using ghee and dry roast the broken wheat before
pressure cooking it.
Preparation Time: 10 minutes | Cooking Time : 20 minutes | Serves: 3-4
Ingredients:
3/4 cup broken wheat / dalia
1/2 cup jaggery , grated or powdered
1 tablespoon ghee
1/4 teaspoon cardamom powder
2 tablespoon slivered nuts of your choice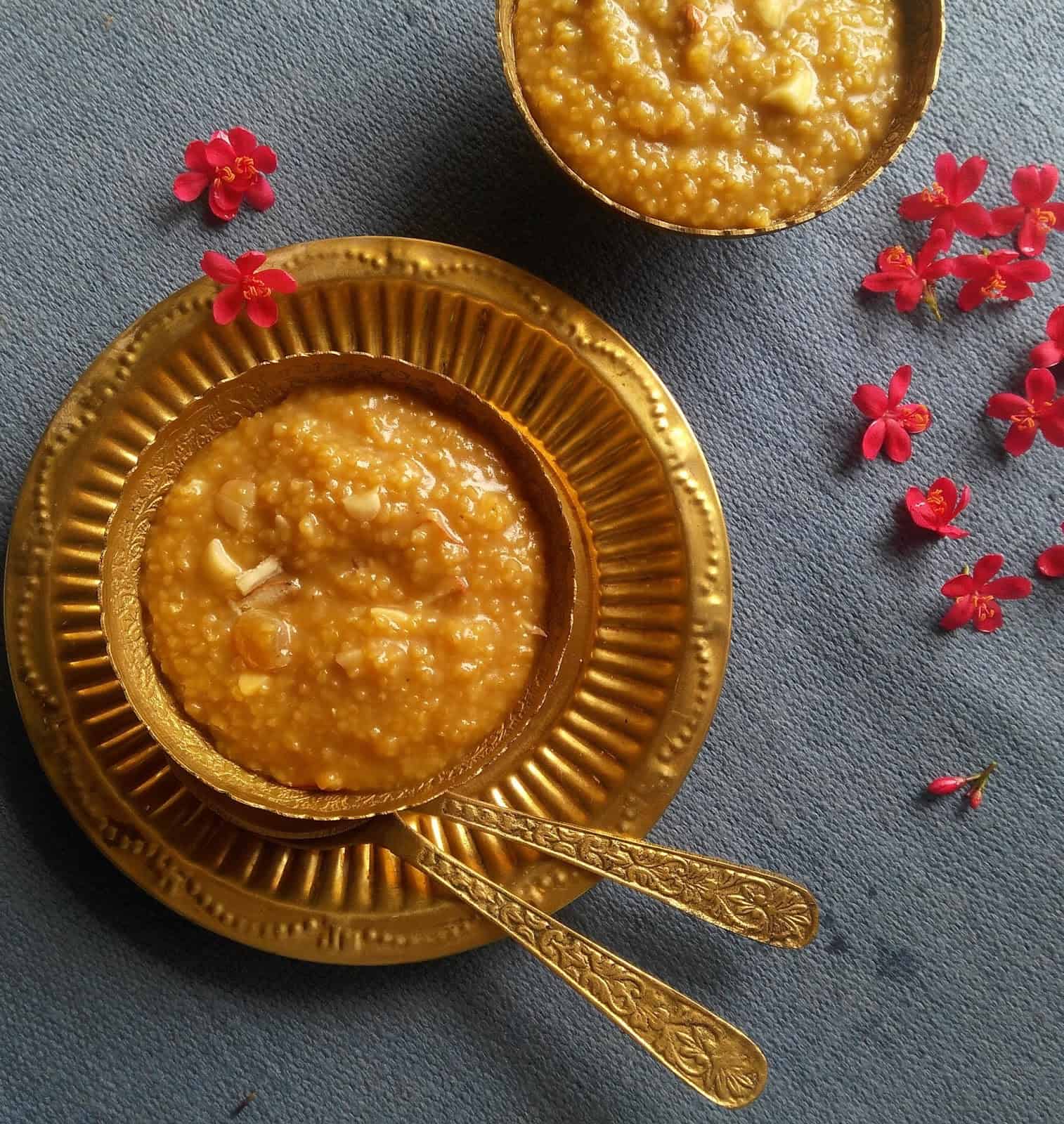 Pin
Method:
1. Heat ghee in a pressure cooker.
2. Add broken wheat to it and roast until you get a nutty aroma and the broken wheat turns golden brown in color. Take care not to burn the dalia.
3. Now add 1 1/2 cup water to it and pressure cook for 2 whistles.
4. Meanwhile in a sauce pan take 1/2 cup water and add jaggery to it. Allow the mixture to boil. Once all the jaggery is dissolved put off the flame. You may strain the jaggery syrup to remove the impurities from jaggery if any.
5. Once the pressure has been released naturally, open the pressure cooker and mash the cooked dalia. Add the hot jaggery syrup to it and cook the mixture until desired consistency is reached.
6. The dalia kheer thickens further on cooling so put off the flame accordingly.
7. Flavor the ghavachi lapsi with cardamom powder and give a quick stir. Spoon out the lapsi in individual serving bowls and garnish with slivered nuts.
8. Serve immediately and enjoy the delectable ghavachi lapsi with your loved ones.