What is JTTC ? Starting 1st April, 20+ bloggers begin a new Mega Blogging Marathon called "Journey Through the Cuisines" (Now abbr as JTTC throughout this month)…
If you are a follower of this blog, we have had several Mega Marathons over the past few years every April and September-Baking,ABC, BM Buffet – it surely is a lot of fun as we prep and plan and cook and re-cook and re-shoot and change our lists before the show begins.
This month for the Mega BM, we run through several cuisines , spanning either a specific country / region or a combo of many Indian states. Apart from the clause that they need to be posted alphabetically (A-Z), many of us have our own sub clauses built in to make it more interesting…Ably led by Srivalli, this is one event we all look forward to 🙂
I have chosen Tamilnadu cuisine this month to add these dishes to my blog's repertoire :it was a wonderful opportunity to read so much about the cuisine I cook almost everyday, and hopefully you – the reader – would also enjoy this journey with me.
Most of the dishes are simple, everyday fare made a little jazzy with props, While some of them are first trial dishes. Some of the experiments especially Naivedyams (festival offerings) didn't go well, while some surprisingly went well. I have documented all these, and hope you enjoy reading about them as well 🙂
For ease, I have 6 sub categories under Tamil Cuisine for this marathon : Snacks (incl Evening Tiffins), Festival recipes / Naivedyam, Sides / Gravies , Condiments, Main Course (Rice / Bread), Dessert or Sweets.
We shall begin the marathon Tomorrow. and hope to see you all there 🙂
Cheers
Kalyani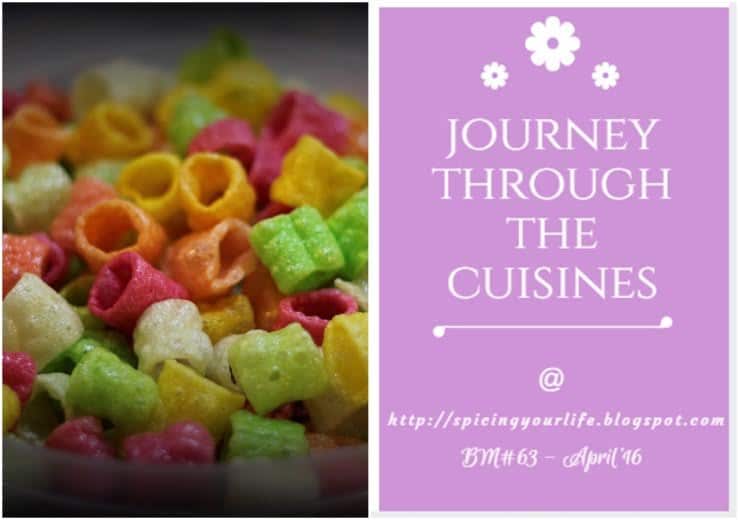 Pin