Its been a real break for my blogging but some events do keep me busy. As much as I would love to blog everyday, I am taking the changes in my life in my stride and try to do justice for events I have signed up for .
One of this is the Ssshhh cooking secret challenge. I was paired with mayuri who gave me paneer and potato for the stuffed theme for this month's edition.
While I had many ideas for this theme,family vacation took away a lot of planning and I ended up making this yummy paratha (stuffed wholewheat flatbread). 
My elder one is crazy about alu paratha (made in typical Punjabi style) which I shall blog in detail sometime but for now this potato – paneer paratha is something that appealed to both the kids (pl excuse the pics they were taken just before dinner and the sweltering kitchen left me exhausted to style the food before clicking). 
Other Parathas on this blog that you may check out are 
However this makes for an excellent lunchbox / dinner option – with some yoghurt, pickle and a salad you can have a balanced meal.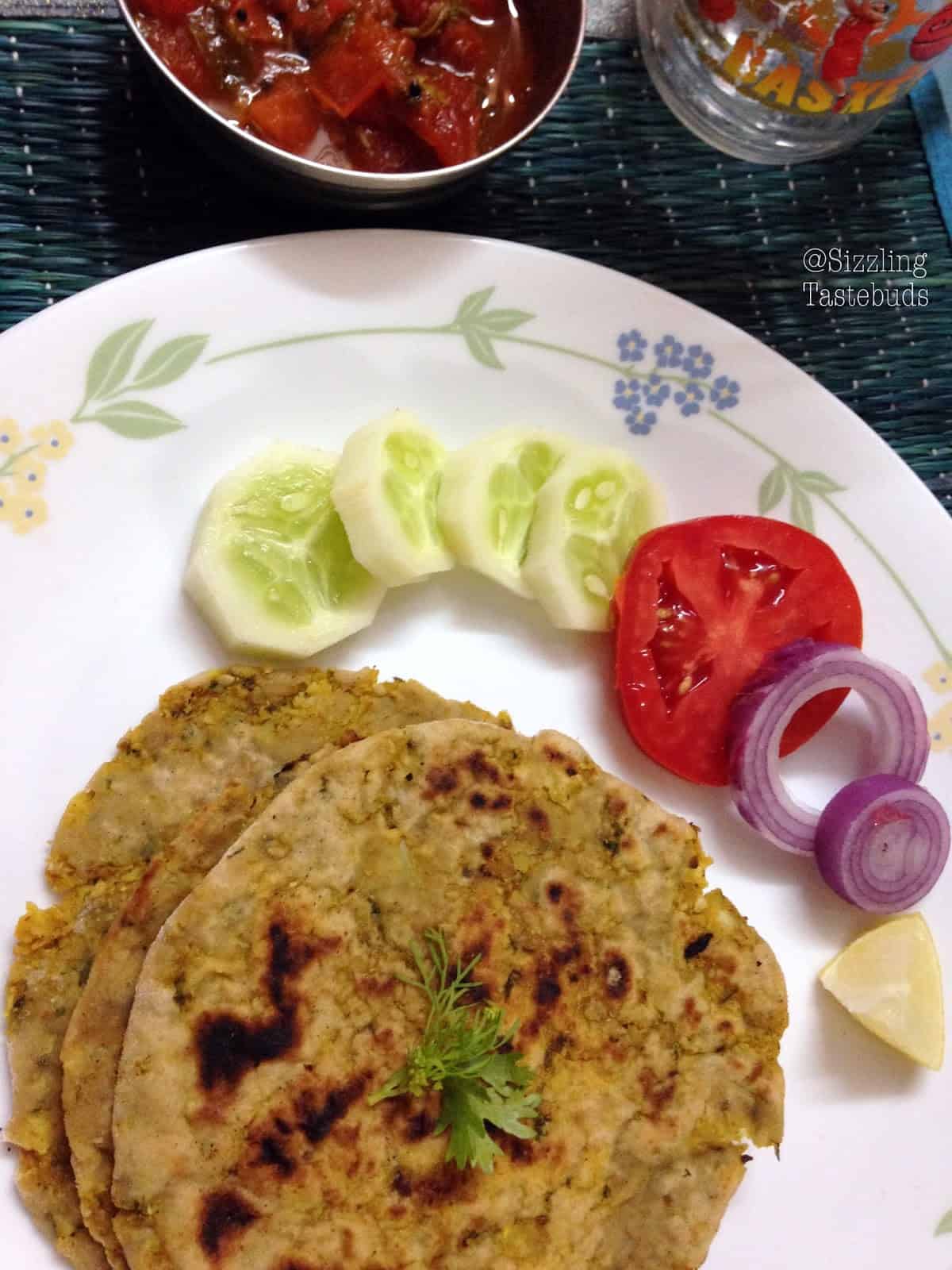 Pin


Prep time – 30 mins; cook time – 20 mins ; makes – 6-8 medium parathas 


For the outer dough 

Wholewheat flour – 2 cups

Salt – 1/2 tsp

Warm water – as needed

Oil – 2 tsp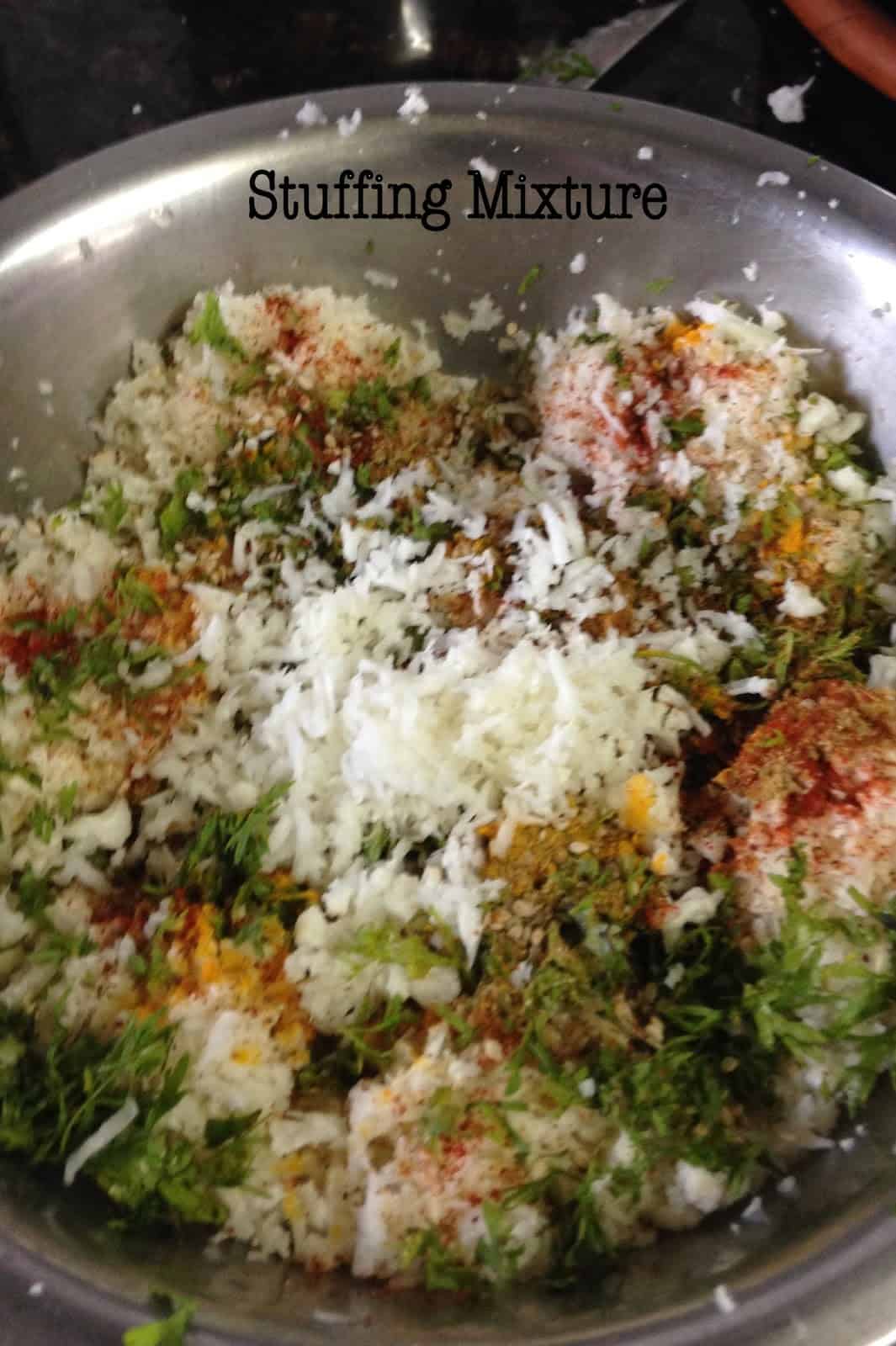 Pin

For the Filling / stuffing : 

Boiled potato – 1 large – peeled and crumbled fine

Grated paneer / cottage cheese – 1/4 cup (approx 2 tbsp)

Garam Masala, roasted cumin powder, amchur(dry mango powder), red chilly powder – to taste

Salt -to taste

Chopped coriander / cilantro – 1 tsp

Chopped green chilly – 1 tsp (optional – I didn't add)

Turmeric – a pinch

Oil – to pan fry the parathas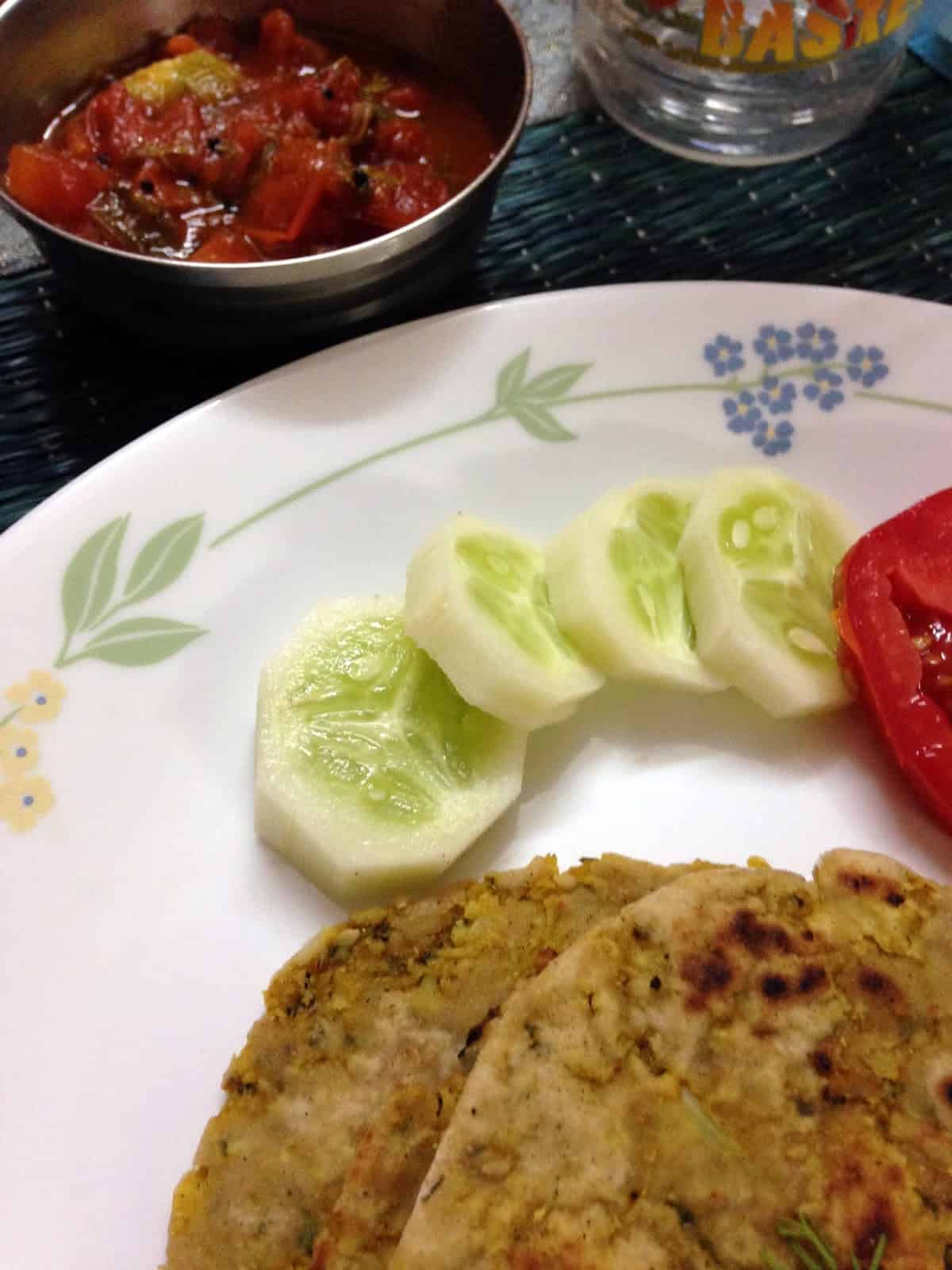 Pin
How to :
Make a dough with flour, oil, salt. Mix well and add warm water as needed and make a semi soft pliable dough. Cover and rest for 30 mins
Meanwhile, mix all the ingredients for the stuffing and keep aside. Preferably add salt and mix just before you stuff them into the parathas else they may leave water. 
Pinch out small portions of the dough. Flatten them or roll them out with some dry flour into 3-4 inch circles. Take 1-2 tsp of the stuffing and place it on the rolled dough. Gentle cover all sides of the stuffing and roll out into thickish parathas. 
Pan fry them on a hot tava / skillet till they are cooked on both sides. Serve hot with chilled yoghurt & pickle