After the success ofMy Mother's Kitchen – 1 (One Pot Meals), I had invited entries to one of the permanent fixtures in any Indian meal : Mithai / Indian sweets !! And boy, was I innindated with entries or what !!  60 + entries and counting !! Thank you for the overwhelming response, dearies 🙂 I truly appreciate your taking time off to respond.  
It has been wonderful to receive a cartload of Indian sweets from across the globe. Truly proves that the repertoire of Indian Sweets is expansive and popular..
I have divided this round up into two parts and shall be publishing them in tandem. I have included ALL the entries that were posted with a backlink to this announcement, which was mandatory. Do feel free to drop me a line at momchef77@gmail.comin case your entry has gone inadvertently gone awry . I shall update the same asap. In case you have sent your entries, but have not linked it back, please do so to be included in the 2nd part of this round up !
Thanks again, and hope you enjoy this one-stop shop Indian Mithai Mela for the festive season ahead 🙂 
Am sure you would also participate more enthusiastically in my ongoing event –Healthy Lunchbox Ideas – Carrots– ending 31st Aug. Do watch this space for some more exciting events coming your way !!
cheers
Kalyani
Arranged in order of receipt, we have – for Part 1 of the round up !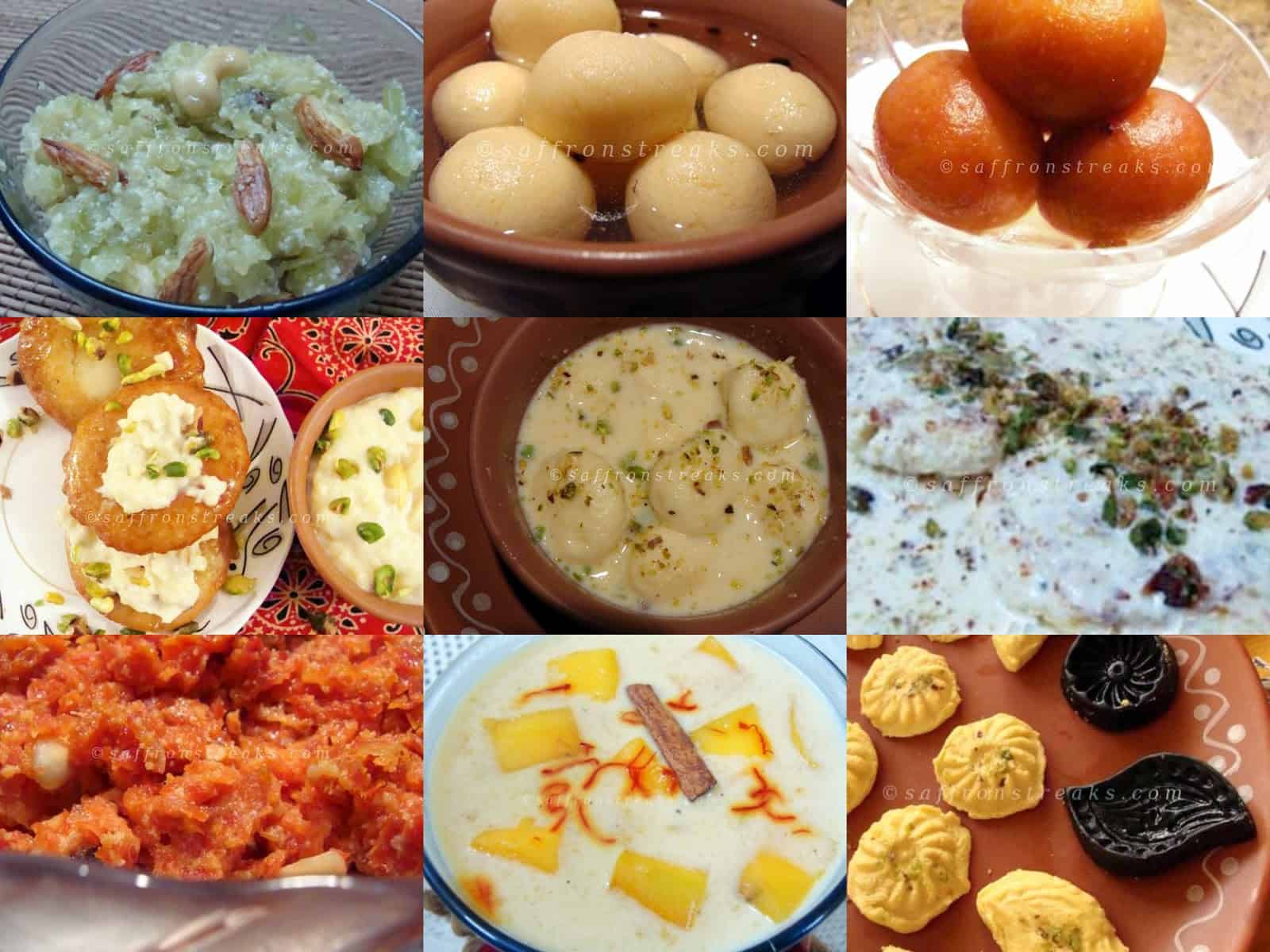 Pin
Vardhini celebrates her 100th blog post with this awesomemysore Pakand also sends inPal Payasam– a south Indian treat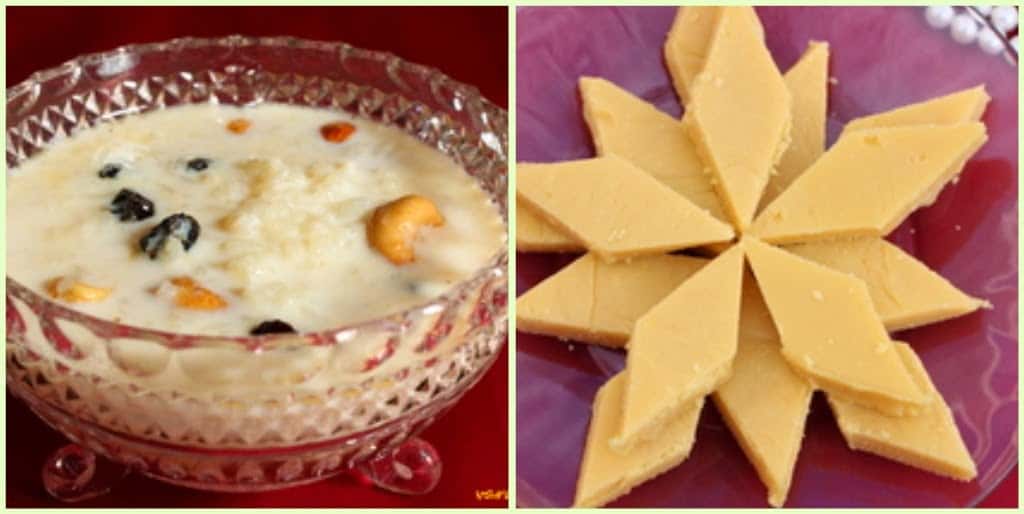 Pin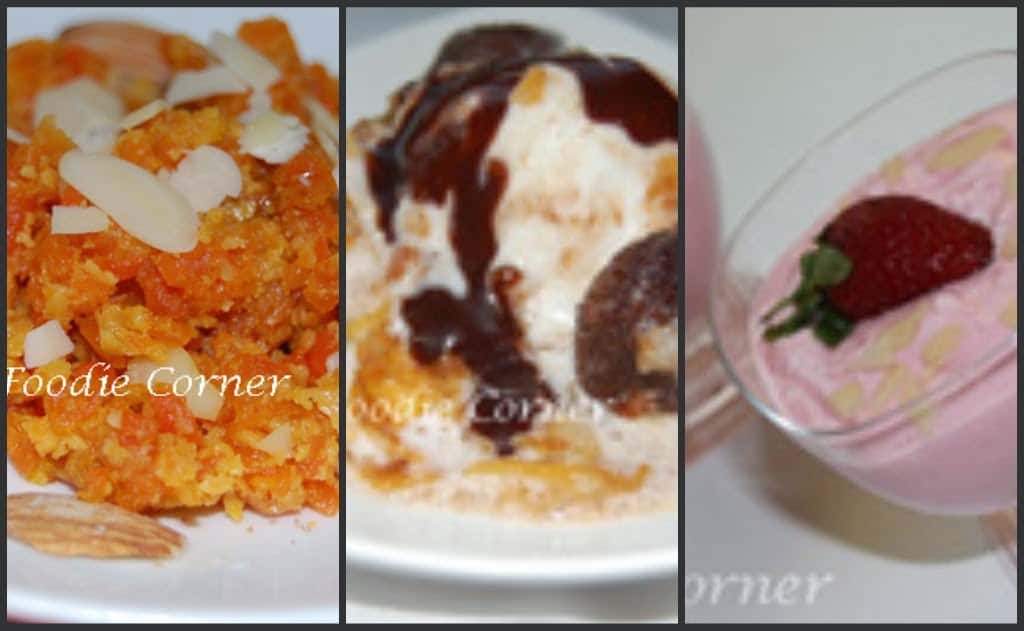 Pin

Pin

Pin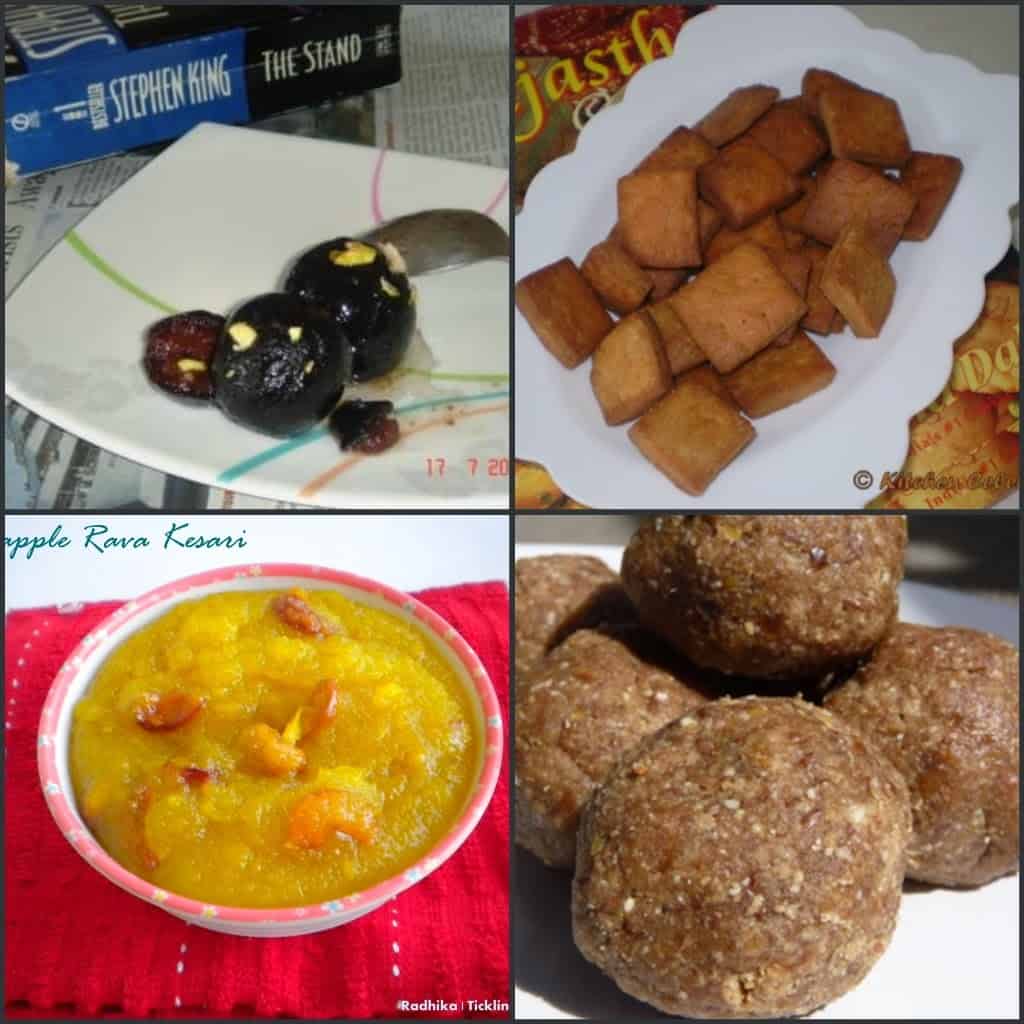 Pin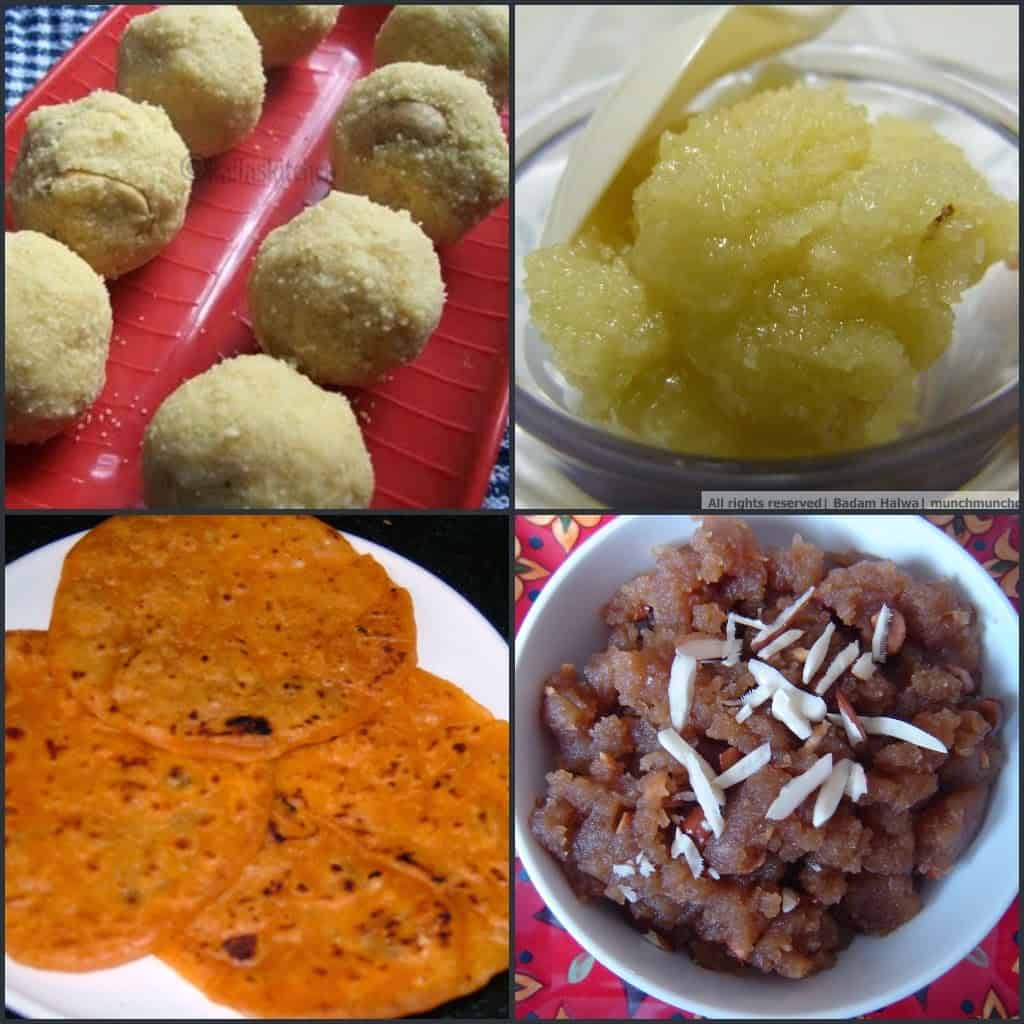 Pin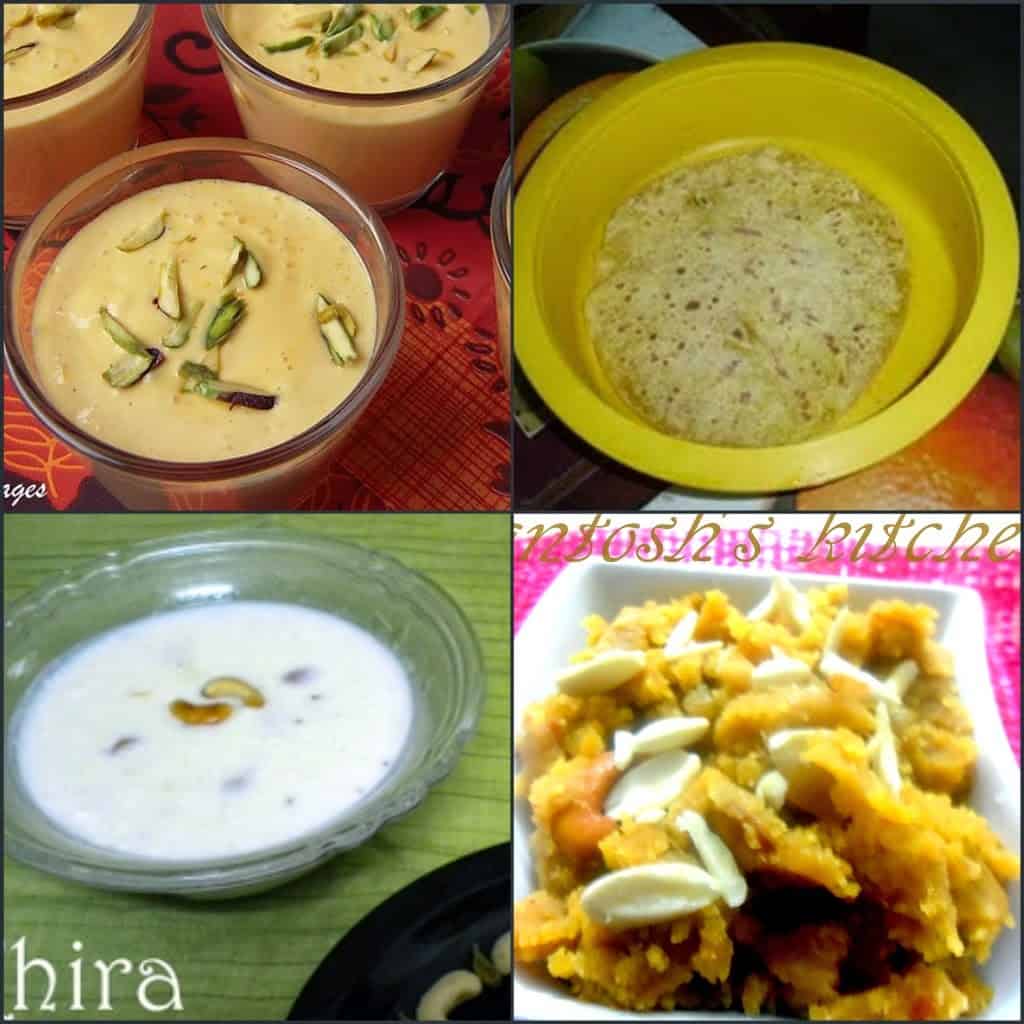 Pin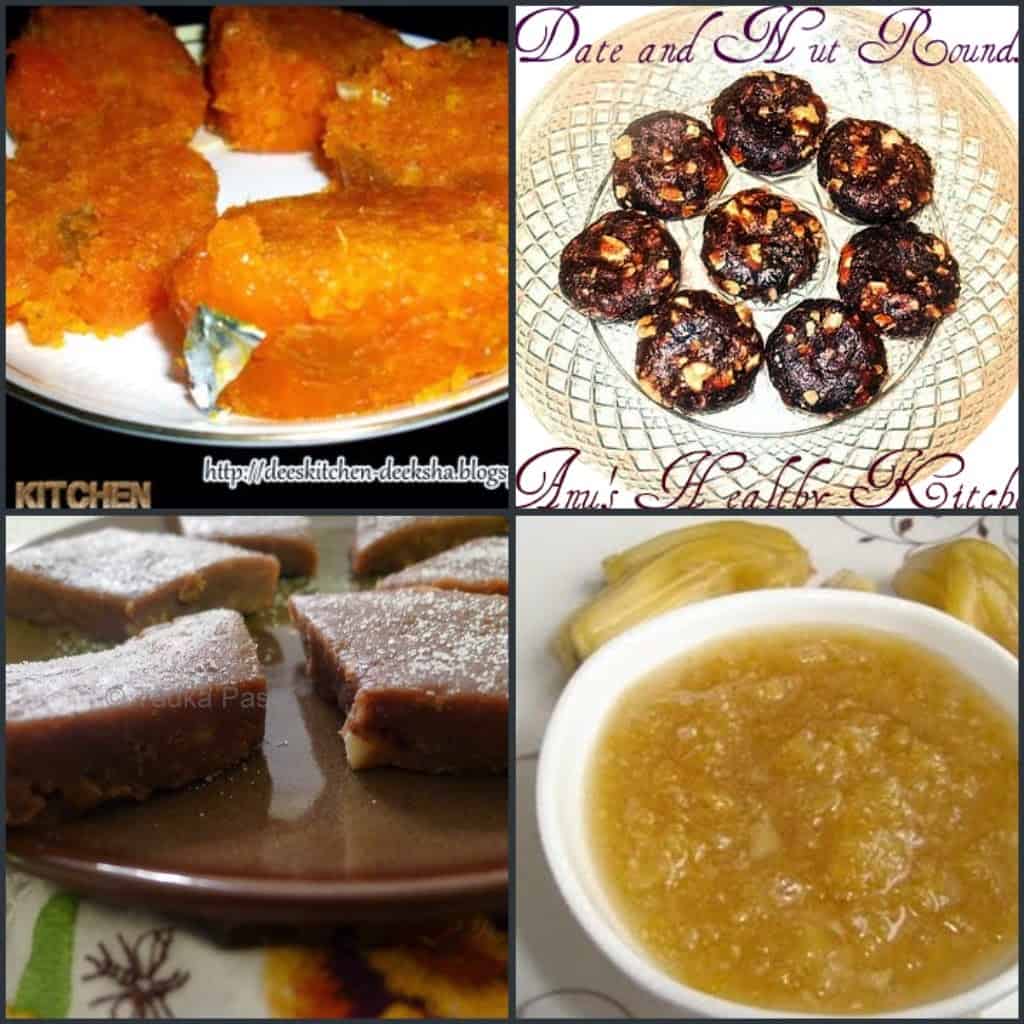 Pin

Pin
From my own kitchen, comes these 8 delicacies :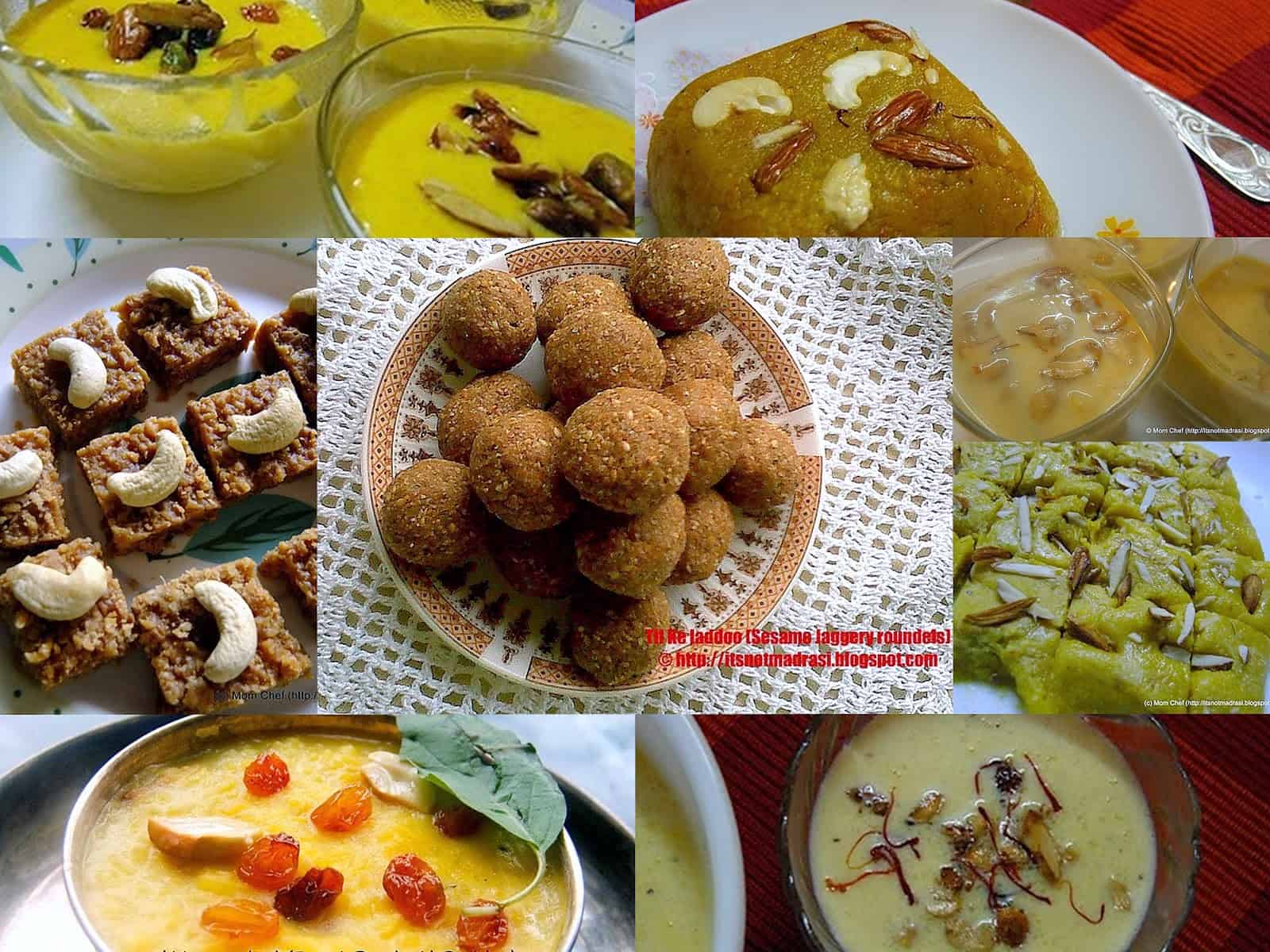 Pin
Thanks for being part of Indian Mithai Mela 🙂
Watch this space for Part 2 of this round up !