In the last of the series under the Condiments theme for this Mega BM,
today's post is an easy and lipsmacking condiment – Arrabiata Sauce (chunky version) – that can
be made ahead and refrigerated and used whenever the mood for pasta strikes. I
used to make this often and also use the store bought sauce, but I think after
this post, I am not going back to those preservatives laden sauce again. I used it for my Penne Pasta + Focaccia combo dish and it was mindblowing..
This version is slightly chunky for thats how we like it back home. But
if need be, you can also puree this and use it as a base for pizza too. So,
lets check out how to make this. I used it to make Penne Pasta with Onion Olive
Focaccia at home
Quick Trivia : Arrabbiata sauce, or sugo all'arrabbiata in
Italian, is a spicy sauce for pasta made from garlic, tomatoes, and red chili
peppers cooked in olive oil. "Arrabbiata" literally means
"angry" in Italian; the name of the sauce may well be due to the heat
of the chili pepper and one's reaction to it. (Source : Wiki)
Pin
Prep time : 15 min, Cook time : 15 mins, Keeps for 4-6 days under
refrigeration.
Cuisine – Italian, Spice – Moderate to high, Makes : approx 150
grams
Adapted from this recipe – made some changes and it turned out
great…
You would need:
1 tablespoon extra-virgin olive oil
1 medium onion
4 medium garlic cloves, minced
3 large tomatoes
1 T italian seasoning
1 tsp paprika
1/4 cup fresh basil leaves, minced (optional)
Onion powder – 1/2 tbsp (optional but recommended)
1/2 teaspoon sea salt, or more to taste
Freshly ground black pepper, to taste
(optional)
sugar – 1/2 tsp (opt.)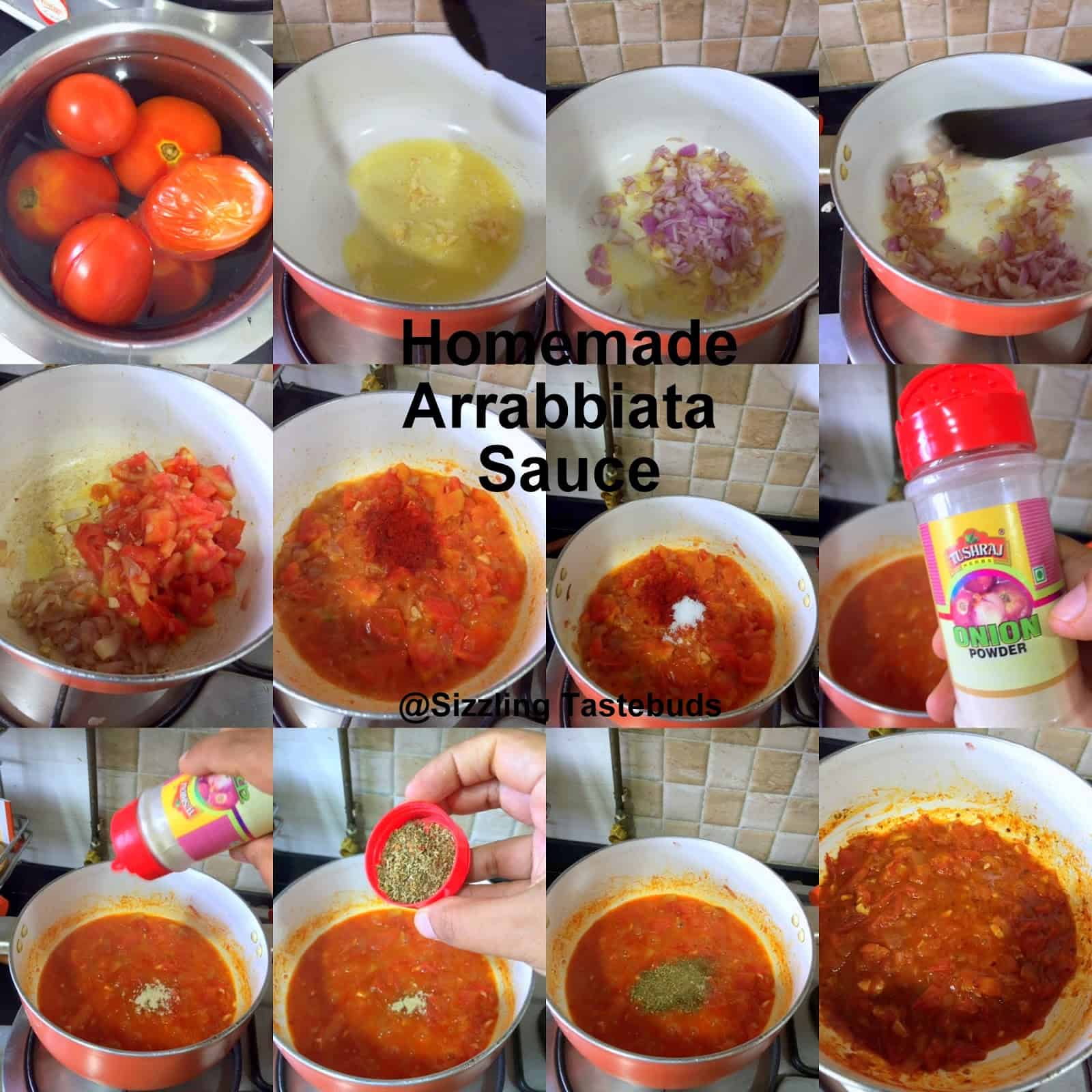 Pin
Instructions:
Blanch the tomatoes in hot water for
3 mins, cool immediately in a bowl of ice water. Chop into chunks (deseed if
required) and keep aside
In a pan, heat olive oil. saute
garlic and onions till onions turn translucent.
Now add the chopped tomatoes and
saute for 5-6 mins till they cook and turn saucy.
Now add paprika,salt,onion powder,Italian seasoning – one by one and let it turn glossy and thick. Finish with
basil leaves and crushed black pepper if using.Check for seasoning and add 1/2 tsp sugar to balance out (optional)
Cool and refrigerate for 4-5
days. If you want it smooth, peel after blanching and puree with a hand blender
and use.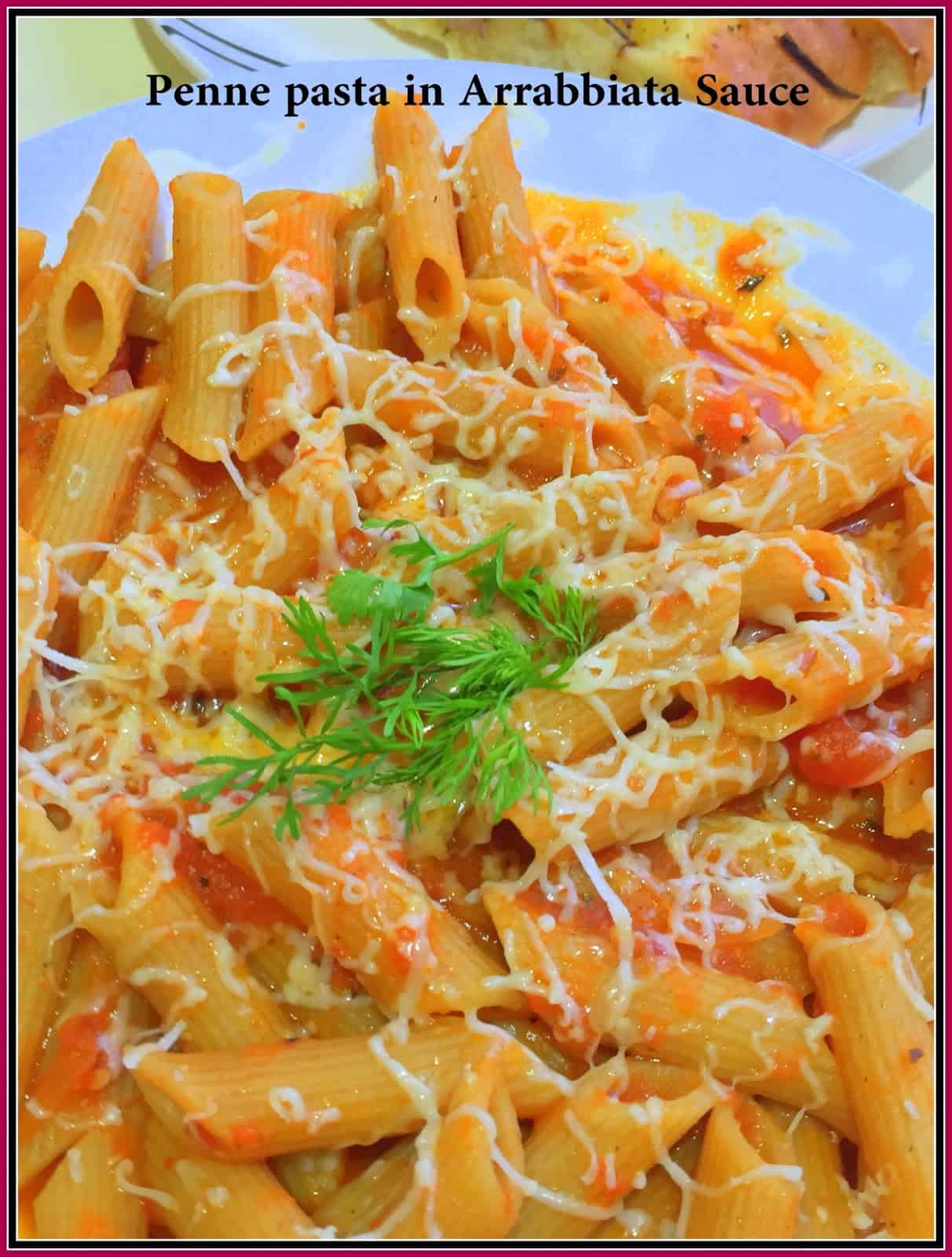 Pin
Pin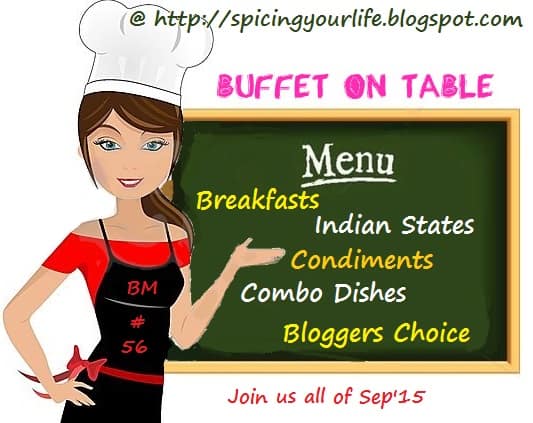 Pin
Check out the Blogging Marathon page for the other Blogging Marathoners doing BM# 56