Pumpkin Puree is invariably the first of the solid foods introduced to an infant. Easy to digest and easy to make, I have been using this as a great egg replacer and we loved our Pumpkin – Chocochip bread . 
I also use this puree to make Low fat Pav Bhaji (a popular Indian snack, but toned down in Calories), Shorba (light soup like broth) etc. Although we love making a simple vegan stir fry with the Squash, I guess it was time to post how we make this at home.I generally make fresh puree every time, so don't store them at all
I make it in two ways depending on how much time I have, and the quality of the veggie. Longer time window means I bake the chunks for about 30-40 mins, cool them and puree it. Today's method is stove top when I have both lesser quantity and less time on hand.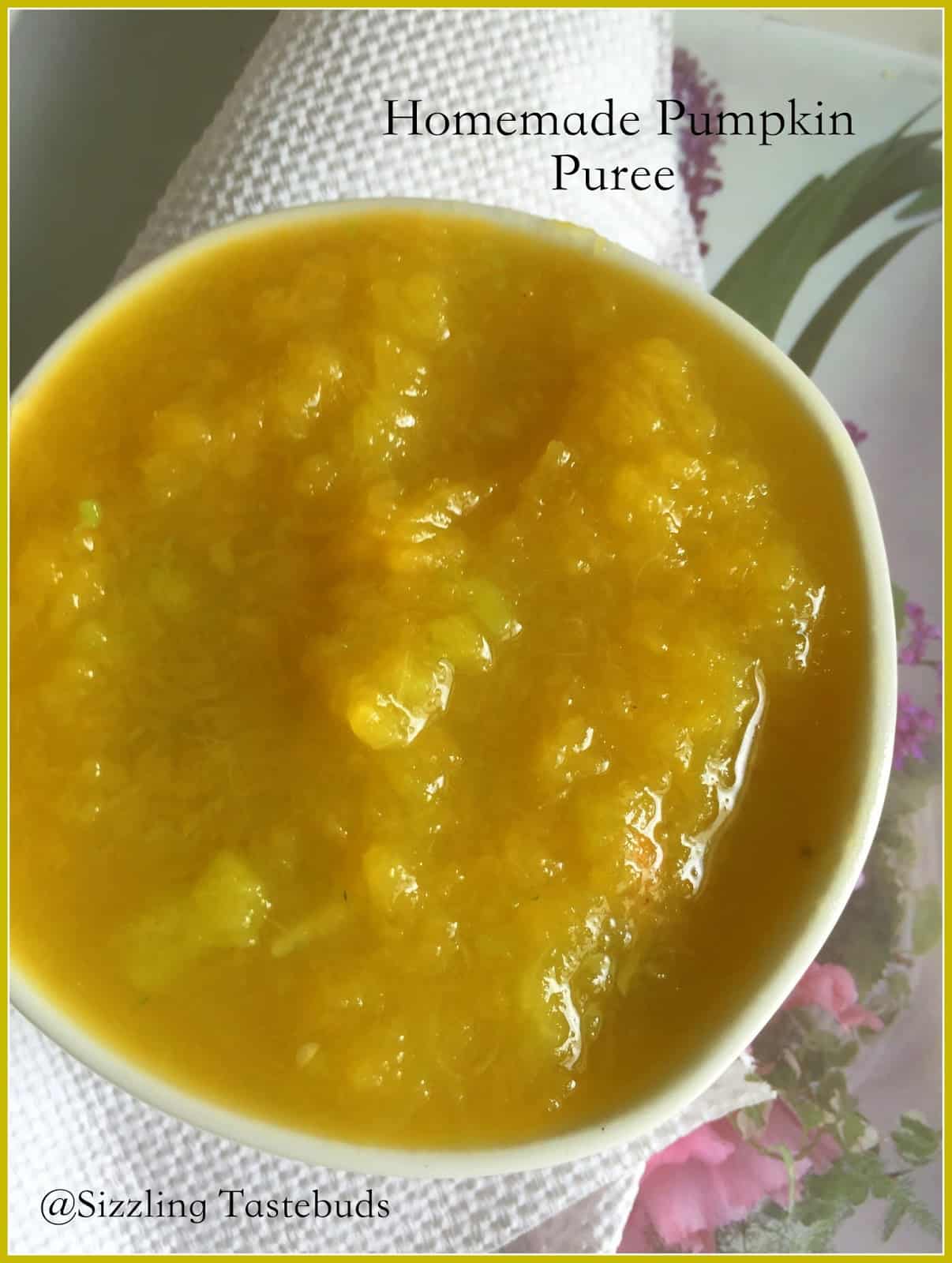 Pin

The pictures are self explanatory, and there are no measurements, so am just noting down the process, briefly.
Wash, peel and chop the pumpkin into largish chunks (about 1 1/2 cups of veggies)
Simmer 2 cups of water and boil these chunks with a pinch of salt
Let them boil / simmer till fork tender.
Drain the water (you can use it to make chapati atta)
Puree the rest once cooled. Store in an airtight container for up to 1 week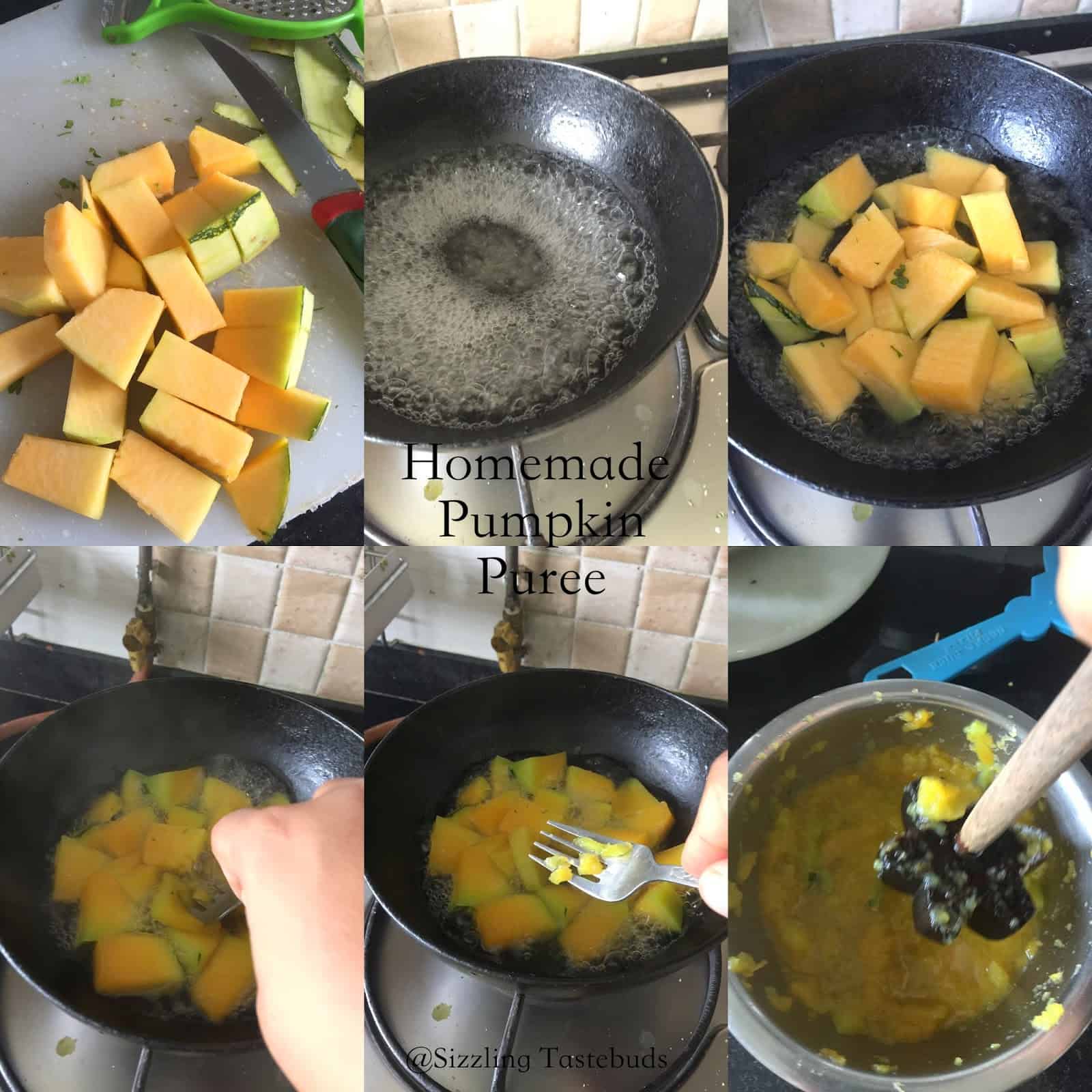 Pin