Its truly a dream to host Susan's  MLLA (My Legume Love
Affair) at my space all this May. This is one event that has been so popular.
Based on legumes, it has seen 58 editions so far, and I am so happy to host it
at Sizzling Tastebuds. Thank you Susan, and Lisa(who is currently managing MLLA)
for this wonderful opportunity :))
Wikipedia tells us:  "A legume /ˈlɛɡʲuːm/ is a plant in the family Fabaceae (or
Leguminosae), or the fruit or seed of such a plant. Legumes are grown agriculturally, primarily
for theirfood grain seed (e.g. beans and lentils, or generally pulse), for livestock forage and silage, and as soil-enhancing green manure. Legumes
are notable in that most of them have symbiotic nitrogen-fixing bacteria in
structures called root
nodules. Well-known legumes include alfalfa, clover, peas, beans, lentils, lupins,mesquite, carob, soybeans, peanuts and the woody climbing vine wisteria. Legume trees like the Locust trees (Gleditsia, Robinia) or the Kentucky coffeetree(Gymnocladus
dioicus) can be used in permaculture food
forests.[1]
A legume
fruit is a simple dry fruit that develops from a simple carpel and
usually dehisces (opens along a seam) on two
sides. A common name for this type of fruit is a pod, although the
term "pod" is also applied to a few other fruit types, such as vanilla and radish."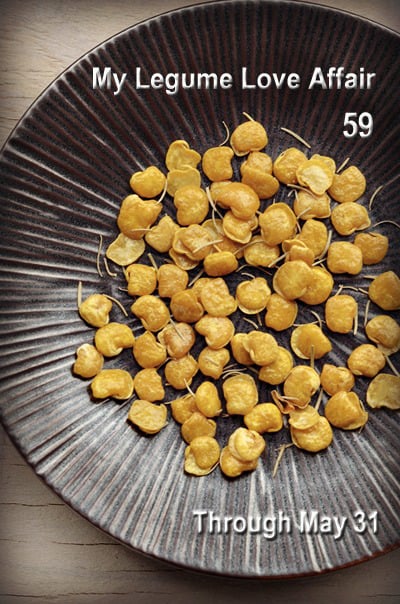 Pin

So, you all foodies out there, what are
you waiting for ? Link up your vegetarian and eggless entries that have legumes
as a star ingredient. And what's more ! One lucky winner gets to win this prize that Susan is sponsoring this month, at her own expense, – cocktail napkin.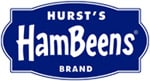 Pin
The hurst bean prize can only be won by a resident of the US. If
the winner of the random draw resides in the states, they get both prizes. If
the winner lives outside of the US, they get Susan's gift and another draw is
taken for the beans from the pool of US residents. 
So, to recap how you can send in your entries:
1) One entry per blogger – please link via linky tool. 
2) Legumes must feature as the central ingredient in your dish –
and it must be vegetarian and eggless.
3) All entries must be posted between 1st & 31st May 2013 (the
event duration). The winner and roundup shall be announced in June.
3) Please link all your entries to this event announcement and
to Susan, the creator of this
wonderful event along with the Logo featuring in your entry. Also to Lisa'swho is currently managing MLLA.
4) Once you have linked your entry,
please leave a note under this event announcement along with your name and
Country of residence.
5) Non bloggers can also send in
entries. Mail them to momchef77@gmail.com. In case you have difficulty linking
your entries via linky tool, please do ping me at the same ID.
Look forward to all your yummilicious
entries,
Cheers
Kalyani