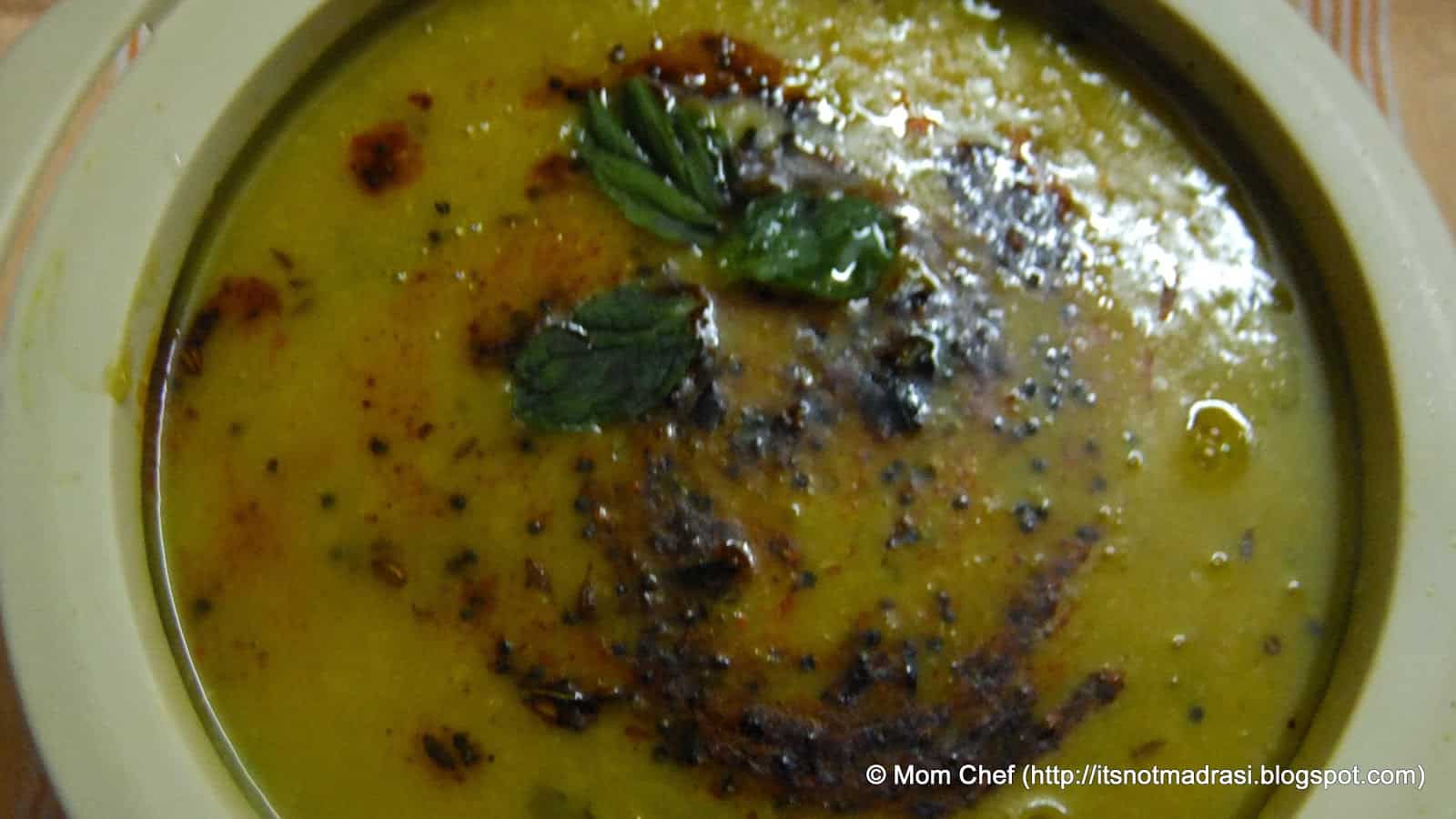 Pin

For Day 7 of BM # 6, I have adapted Priya's Mili Jhuli Dalwala Khichdi and just made plain Hingwali Mili Jhuli Dal . We prefer a no-onion no-garlic dal for dinner mostly, and the highlight was I gave it a complete Jain type (satvik) Tadka (tempering) with hing and red chilli powder – just as I had seen at one of my friend's house in Jaipur. It tasted heavenly, and the use of masoor and moong dal along with the ghee tempering was just right for a light evening. This went very well with papad, Karela Sabji and curd 🙂

Preparation : 20 mins (Soaking time). Cooking time : 15 mins. Serves : 3

Ingredients:
Moong Dal – 1/4 cup
Masoor Dal – 1/8 cup
Tur Dal – a handful
Ghee – 2 tbsp
Salt – to taste
Turmeric – 1 tsp
Garam masala – a pinch (opt)
Hing / Asafoetida – 1 tsp
Red chilli powder – 1/2 tsp
Green Chilli – 1 no
Coriander and curry leaves
Jeera  / Cumin seeds -1/2 tsp
Lemon juice – 1 tsp
Method:
1) Wash and soak the dals separately for 20 mins in tepid water. Drain.
2) In a small pressure cooker, heat ghee, add the dals and fry.
3) Add 3 cups of water & Pressure cook for 3 whistles.
4) Whisk the dals once done and boil for 2 -3 mins on simmer. Add salt.
5) Prepare tempering with ghee, cumin seeds, asafoetida, garam masala, coriander and curry leaves.
6) Pour this tempering on the dal.
7) Stir in the lemon juice and serve hot with rice / roti.
A simple but heavenly dish indeed:)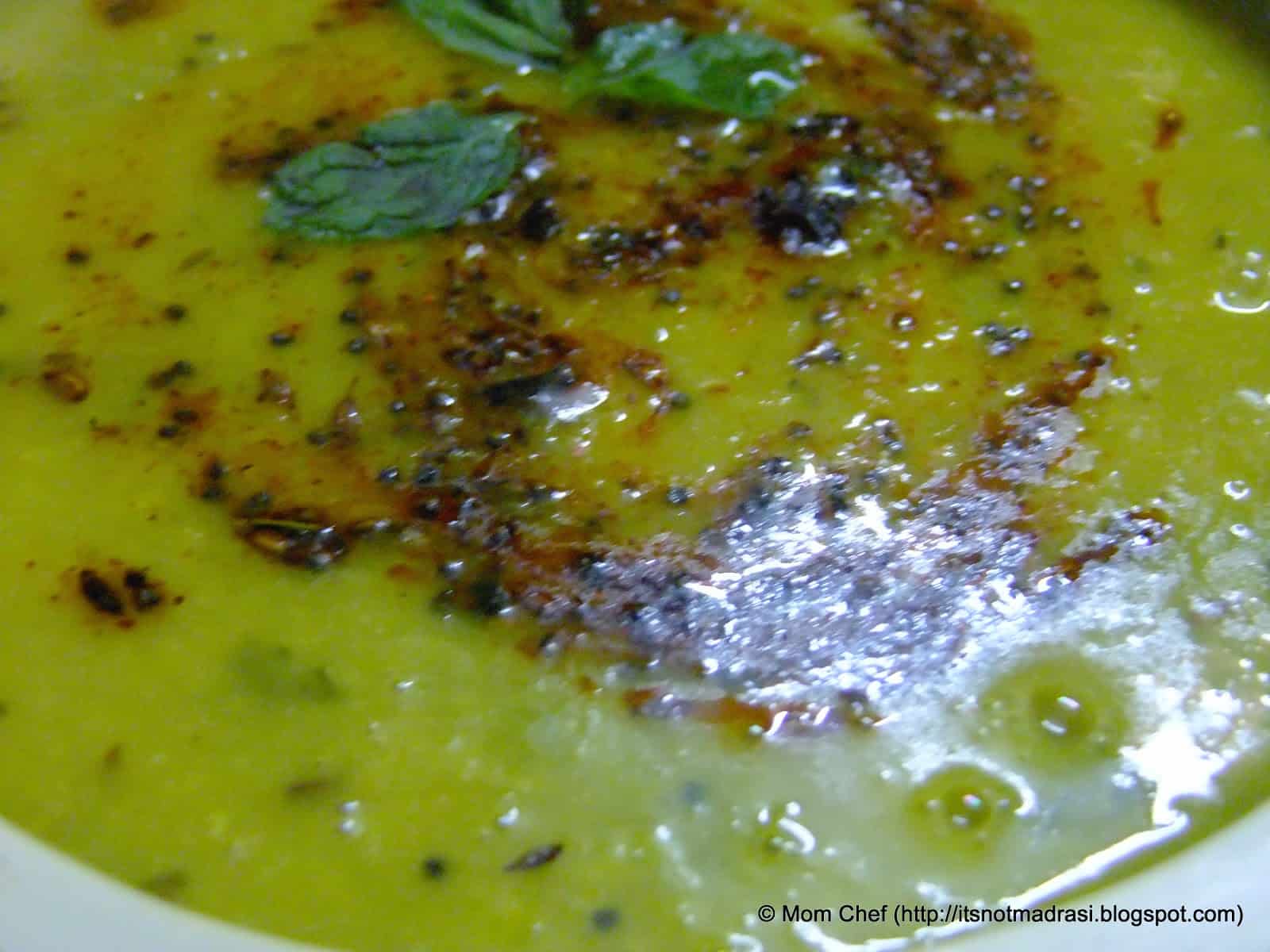 Pin