I always thought I had posted this dish, but my menu card told me otherwise. Wondered why because this dish is a staple almost every week. Tasting yummy with curd rice or with phulkas (Indian flat bread) alike, this is something that is my paternal grandmom's signature dish. Made without onion, it also features on the festival menu most of the time and goes very well with Morkozhambu(south Indian Curd gravy) and hot rice ! Slurp ! A breeze to make, most of the time, the crust (roasted texture) comes from deep frying the potatoes. But given the fact that my family prefers low oil, I found this easy and healthy way to create the crust without deep frying or compromising its taste. Try it once, and you would definitely believe its finger licking good 🙂 Adjust spice according to taste. It definitely tastes better spicier;-)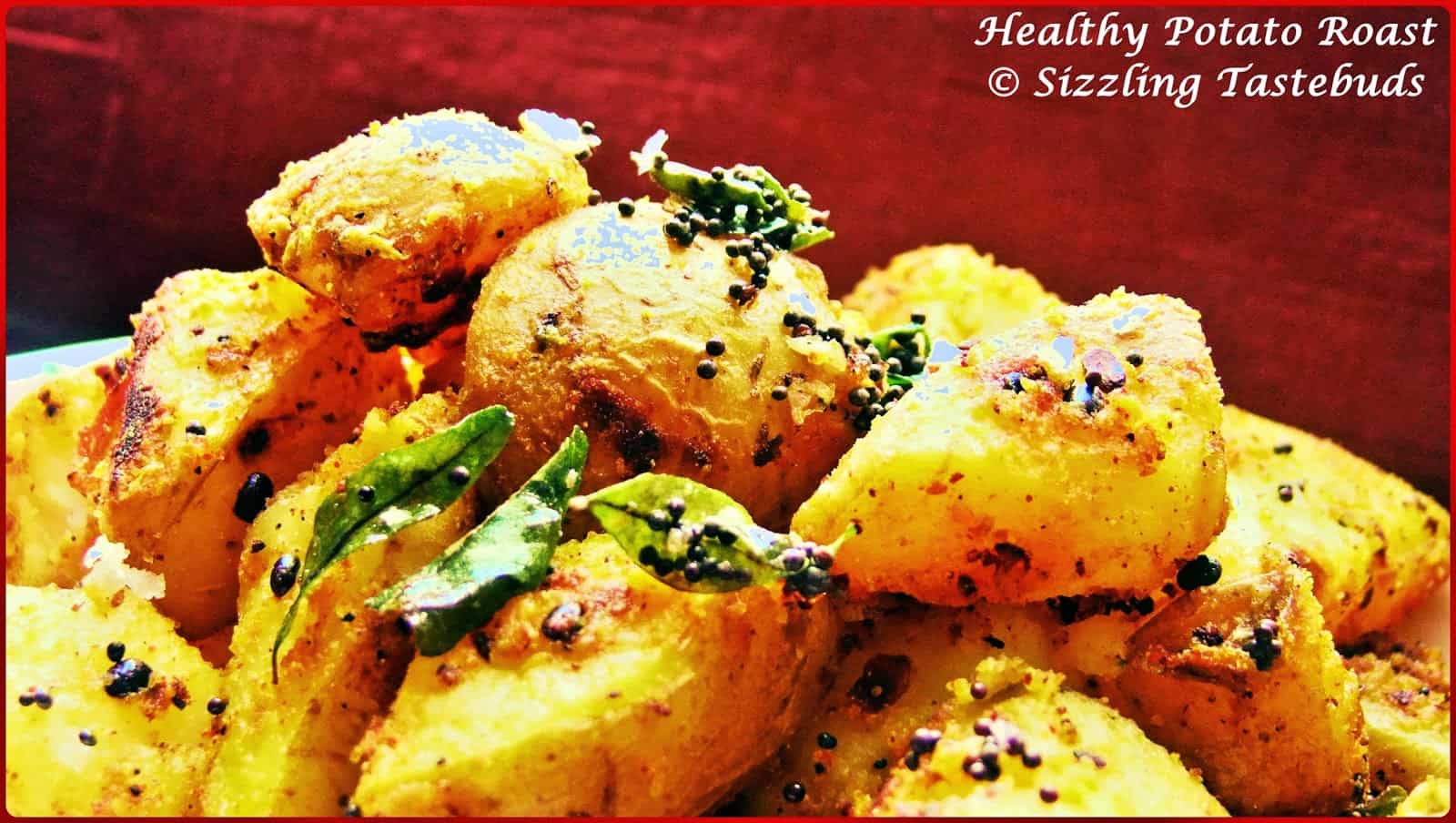 Pin

Now, off to the recipe !

Similar recipes :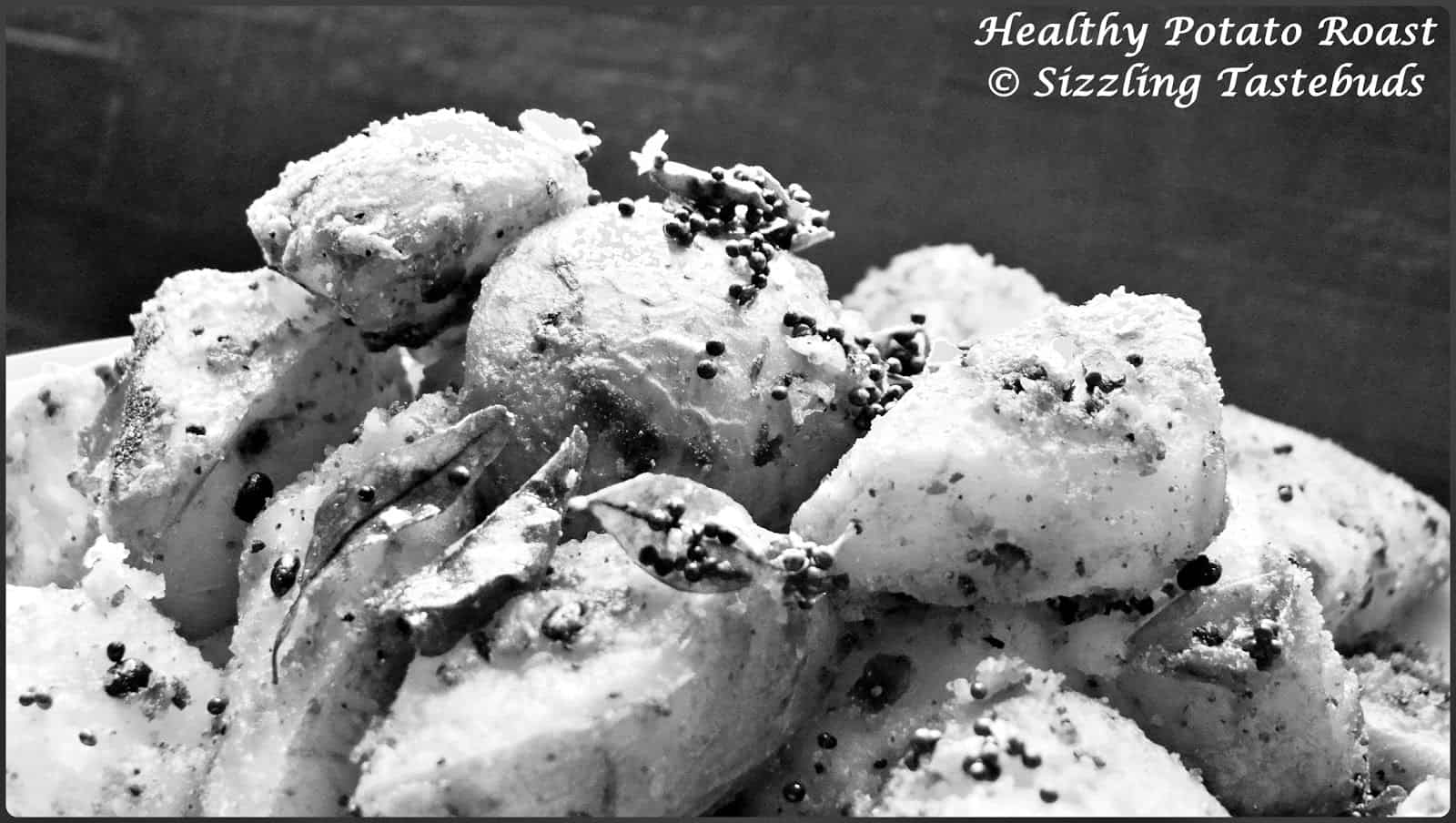 Pin

Prep time : 15  mins. Cooking time : 10 mins. Serves : 3

Ingredients:
Good quality potatoes – 3/4 kg (medium sized 8 – 9)
Oil – 1 TBSP (I use Olive oil)
Salt – to taste
Tempering : Oil (1 tsp) + mustard seeds + curry leaves
Spice powder mix : 
Gram flour – 1 TBSP
Red Chilli powder – 1/2 TBSP
Rice Powder – 2 TBSP
Turmeric – a dash
Amchur / Raw Mango Powder – 1 TBSP
Method: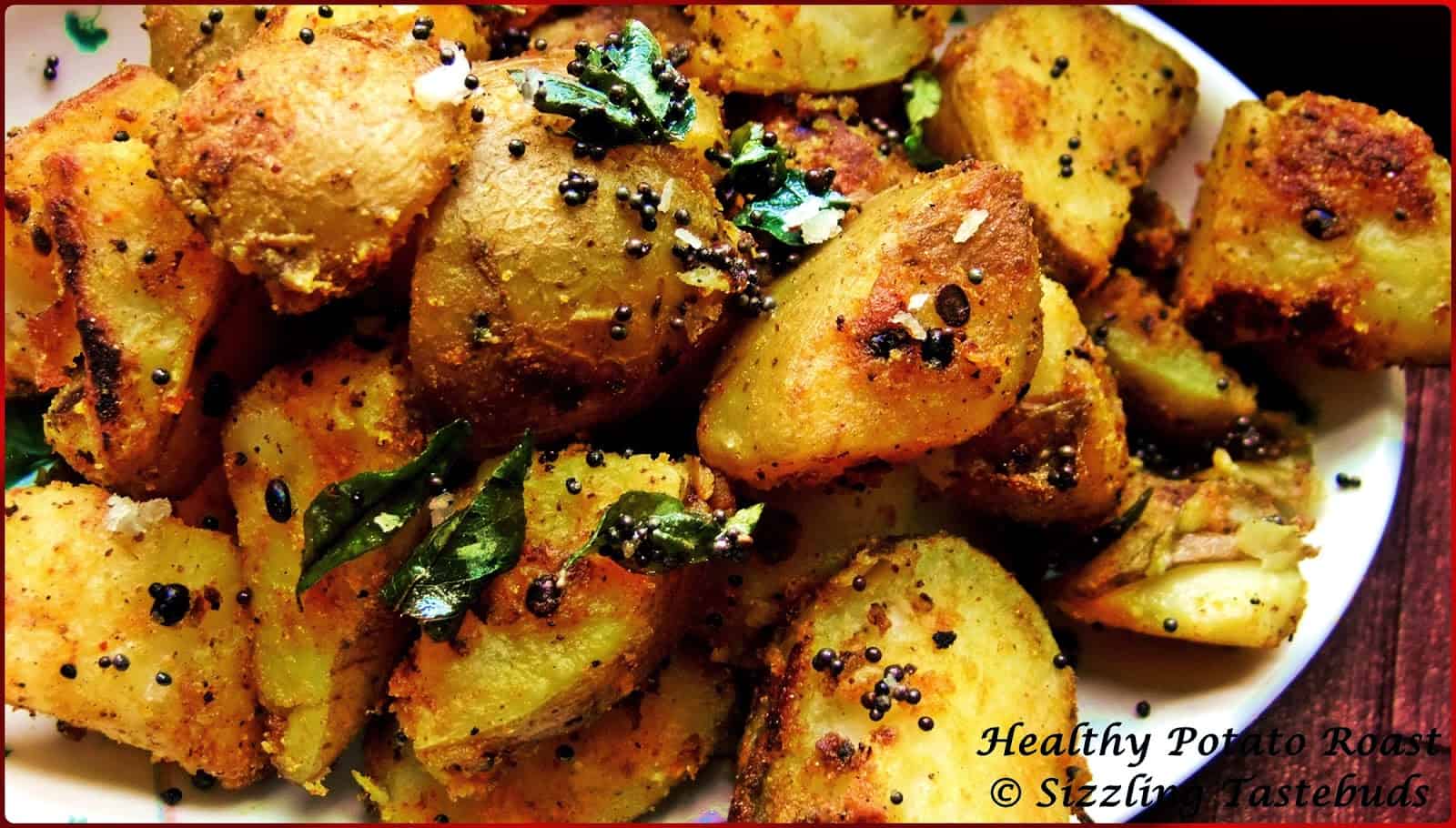 Pin
1) Boil potatoes with skin on with minimum water for 2 whistles.
2) Drain all water, and quarter them (if using really large potatoes, try 1/6 or 1/8 pieces, but keep them chunky)
3) Mix all the ingredients of the spice mix along with salt. Toss in the boiled potatoes and ensure each piece of the potato is coated with the spice mixture well.
4) Keep for 5 – 8 minutes.
5) In a non stick kadai, add oil and prepare the tempering. Now add the spice mix coated potatoes and any remaining spice powder into the pan. Give it a nice toss and add in the 1 TBSP oil now.
6) Cook for 6 – 10 more minutes, WITHOUT covering while tossing them from time to time.  
7) If you want it a little more crusty, leave it on medium heat undisturbed for 9 – 10 more minutes.
8) Serve hot with Mysore Rasam or Curd rice. Yummy meal 🙂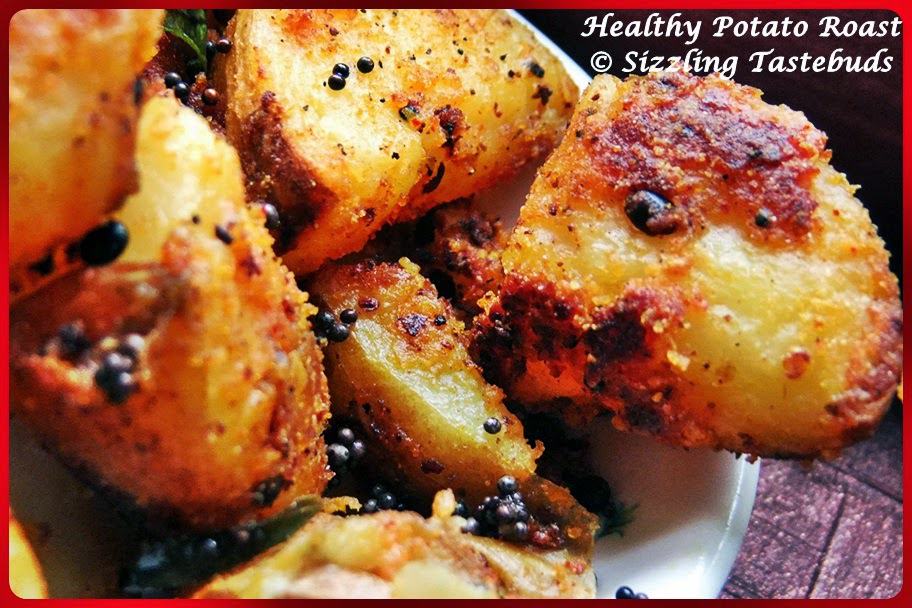 Pin
The b/w picture goes to Susan's BWW