Sandwiches on the go is anytime convenient for me : be it at work or even lazy brunch on weekdays, when you just cook for yourself. Given that, I have hardly posted any sandwich recipes on my blog, although I make some for myself, quite often with brown bread. Today's dish is a super delicious and utterly simple Grilled Sandwich with oven roasted tomatoes, bell pepper & Cucumber : my favourite combo.
Didn't even use green chutney spread as the herbed tomatoes added to the aroma with its Italian flavours, and was perfect for a weekday lunch along with a bowl of fresh salad. Let's get on to the dish now. I have used white bread here, but you can make this with any kind of bread. Feel free to play around the stuffing too – cheese /mayo/lettuce etc to make it more attractive to kids.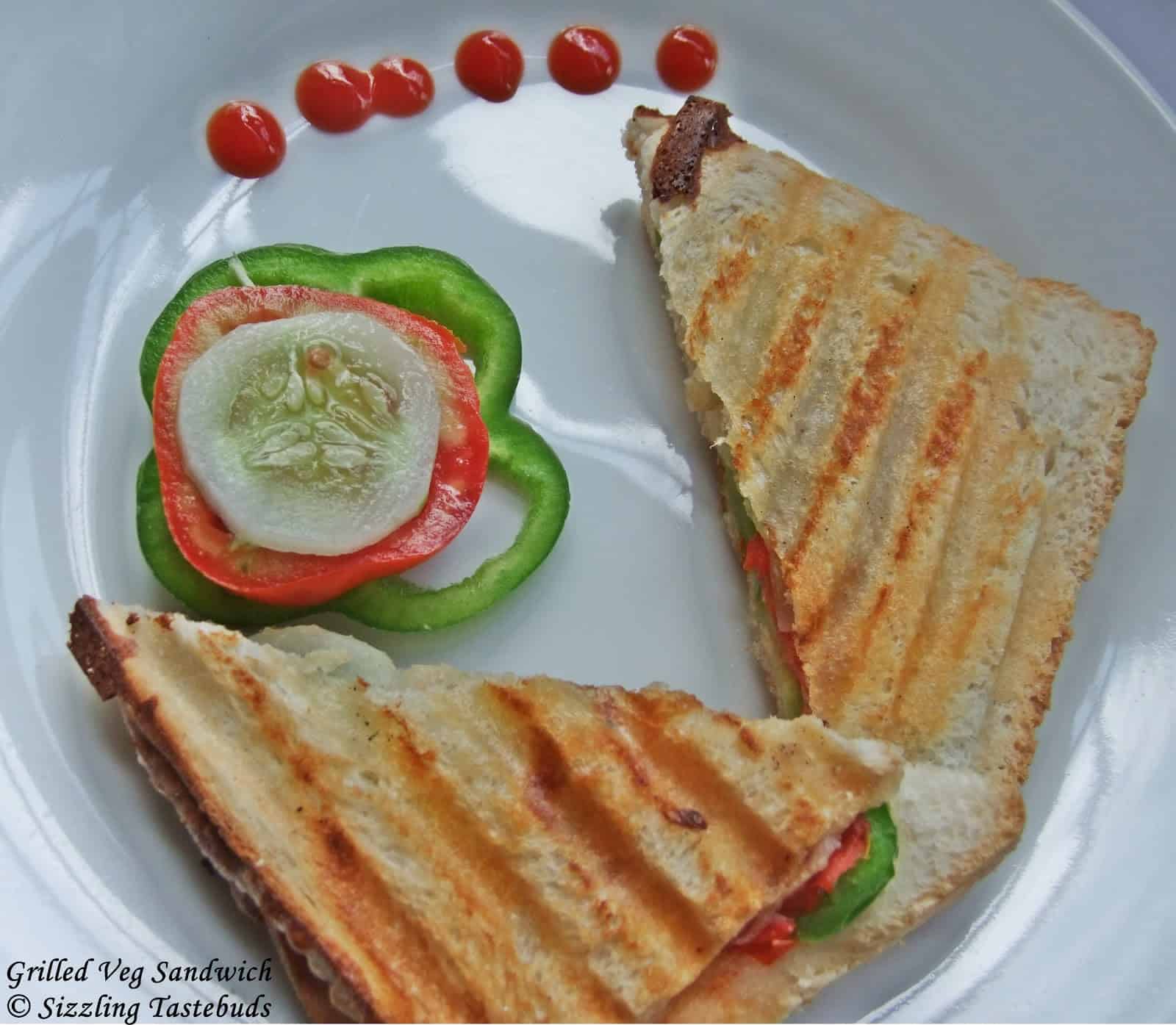 Pin
————————————————————————————
Prep time : 10 mins
Grill time + oven time : 20 mins
Serves : 2
Difficulty level : Easy
————————————————————————————
Ingredients:
White bread – 8 slices
Butter – 1 TBSP – melted
Olive oil – 1 TBSP
Firm, ripe tomatoes – 2 nos
Bell pepper – 1 no
Cucumber – 1 no (medium)
Salt – to taste
Italian seasoning mix (oregano + basil + chilli flakes) – 2 tsp
Crushed black pepper – ½ tsp
White pepper powder – ¼ tsp
Method:
1) Trim tomatoes. Cut into thick slices. Pre heat oven to 150 deg C and line a baking tray with foil, slightly grease. Place the tomato slices on it, sprinkle olive oil, salt and Italian seasoning and grill for 8 – 10 mins till they shrivel and they are slightly roasted. Keep aside.
2) Trim and chop cucumber and bell pepper into roundels.
Meanwhile, heat a grill / sandwich maker. Slather butter on both sides. On one slice, place a few slices of grilled tomatoes, cucumber and bell pepper rings. Sprinkle white and black pepper powder. Add Italian seasoning again if you wish.
3) Close with another slice. Grill for 1-2 mins on both sides till done.Repeat for remaining slices.
4) Cut up and serve hot with any salad / fresh fruit for breakfast or brunch.
Linking to BM # 18 under "Stuffed dishes" and also to "Sandwich recipes"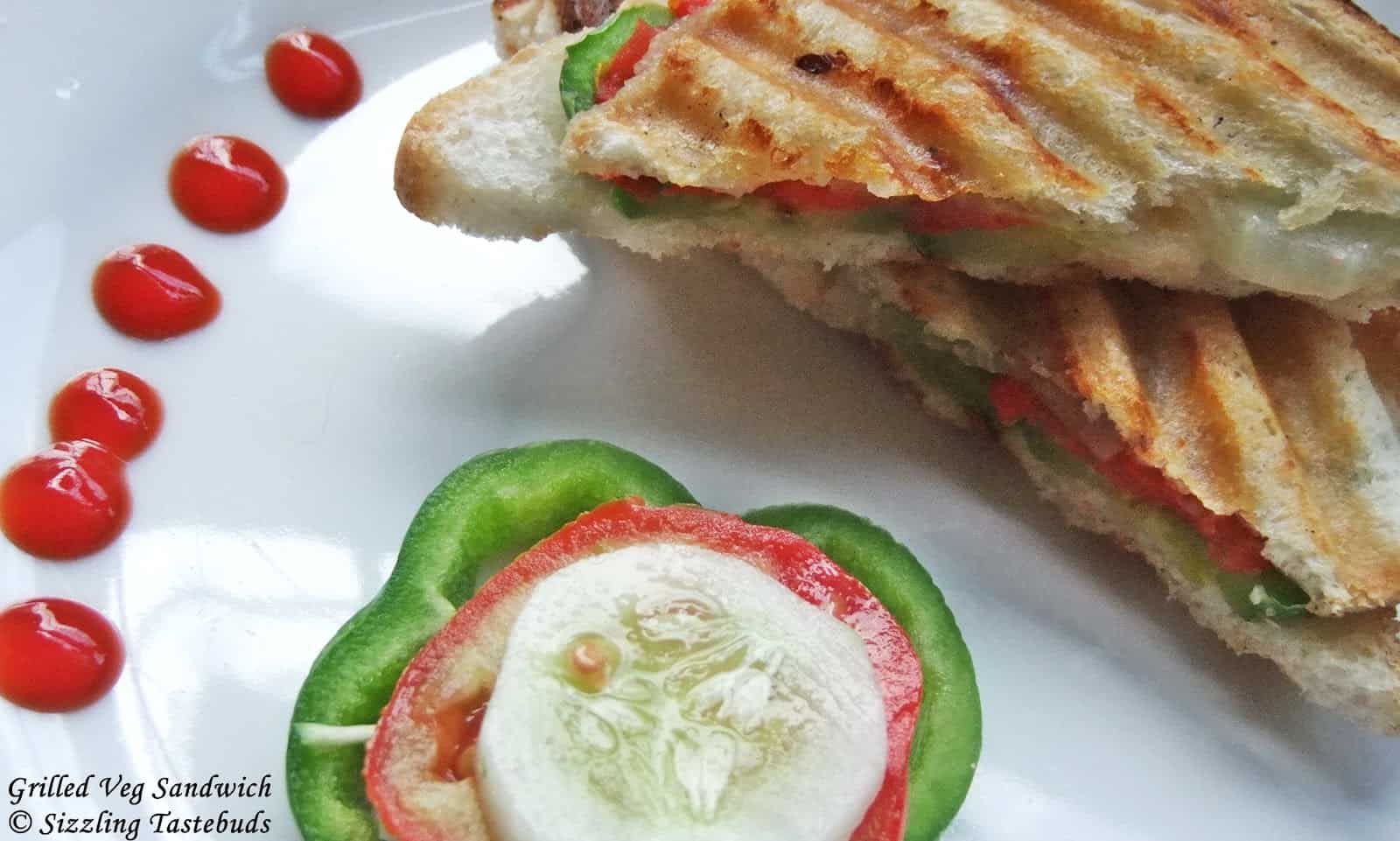 Pin