My quest for "Cookbook Recipes" underBlogging Marathon's themethis week led to my old, and probably forgotten recipe book that came with my Electrolux microwave – frankly, I dont bake in my microwave and prefer the OTG, but this chocolate cake recipe caught my eye, however it contained both egg and butter. But I kinda tweaked the recipe a bit and came up with this amazing Eggless Butterless Chocolate Cake with Oats.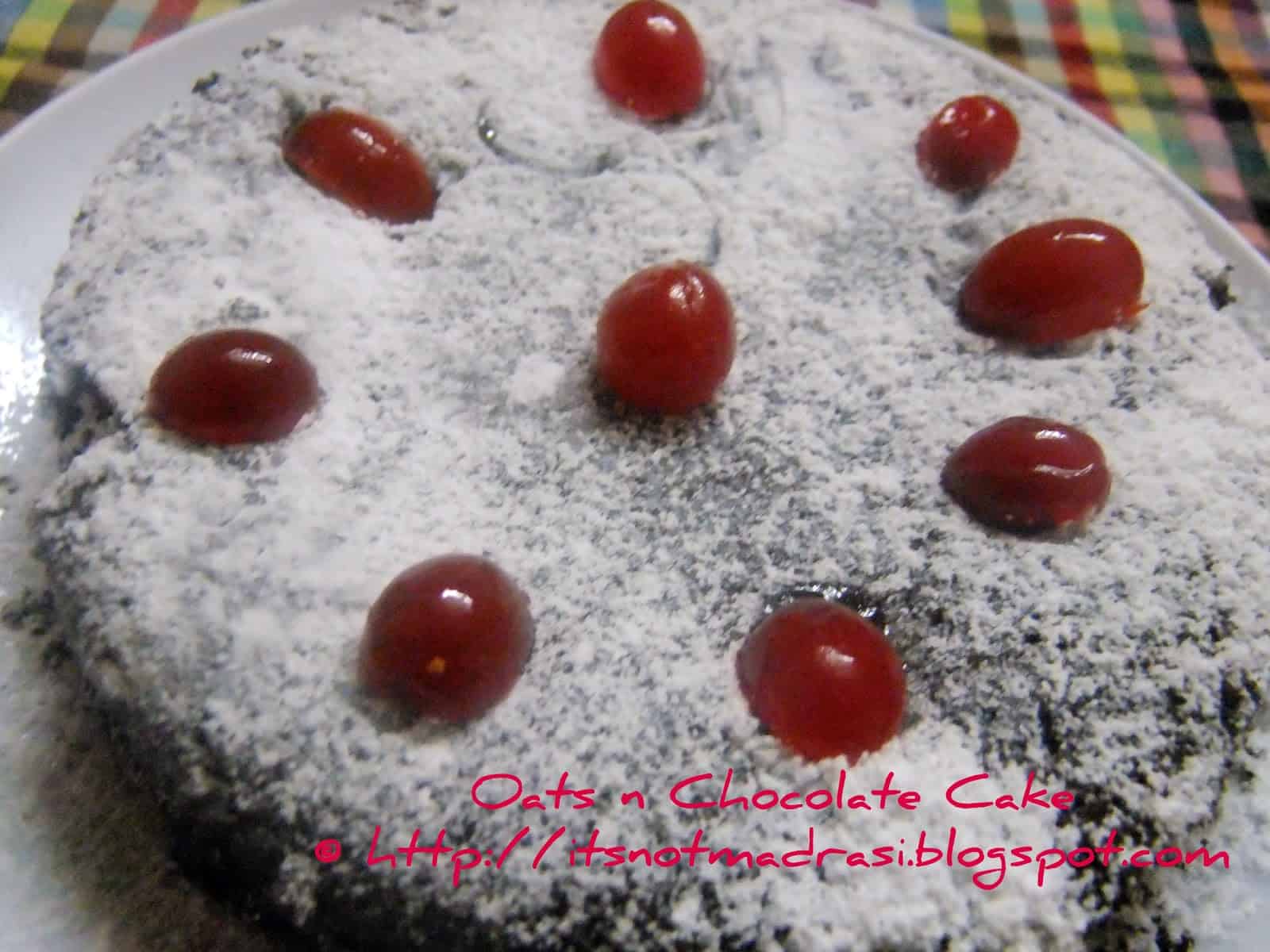 Pin

It was soft, moist and a sellout – the neighbour's kids were too happy as was my daughter whose treat for the week – cake + chocolate combo was met with success , and I was thrilled that I got to use my egg substitute with apple cider vinegar for the first time 🙂 I didnt frost the cake, yet the result was a hit !!

Sending this to Day 2 (week 2) of BM # 7 as well as Harini'sOnly Baked. Check outother Marathonershere

Prep time : 20 mins. Baking time : 35 min. Makes :1 medium sized bundt cake + one 8″ round cake.

Ingredients :
APF / Maida – 2 1/4 cups
Oats (powdered) – 1/4 cup
Cocoa powder – 1/4 cup
Sugar – 1 cup
Brown Sugar – 1/2 cup
Baking Soda – 1 tsp
Salt – 1/2 tsp
Veg Oil (canola) – 10 TBSP
Water – 1 cup (room temp.)
Vanilla essence – 1 tsp (orignal recipe called for almond essence)
Apple Cider Vinegar – 2 TBSP
Topping:
Confectioner's Sugar – 4 tbsp
Glazed cherries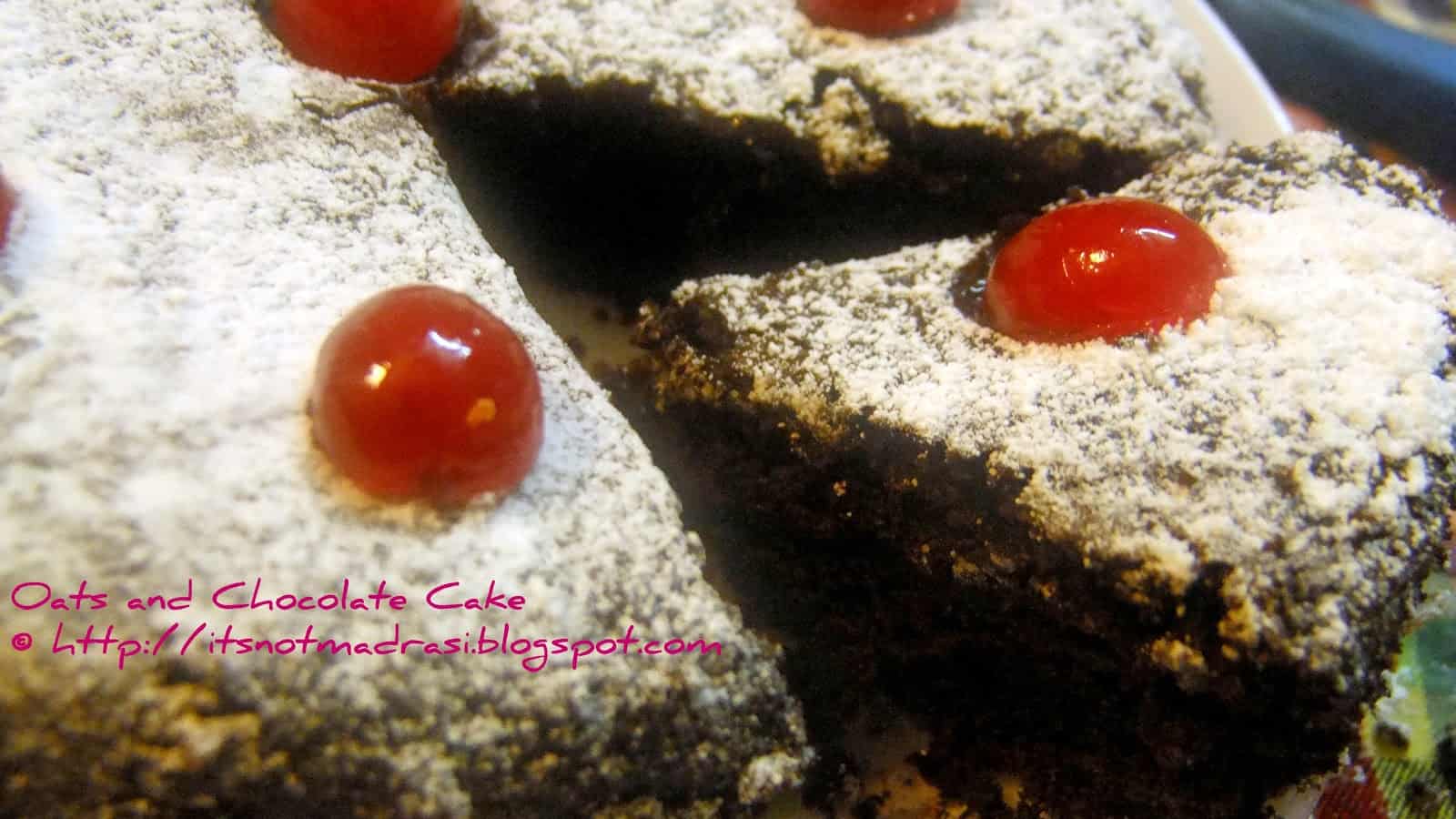 Pin
Method:
1) Sift Flour, cocoa powder, salt, soda twice or thrice.
2) Add Oats, sugar, brown sugar and mix again thoroughly.
3) Preheat oven to 175 C.
4) In a large bowl, mix water, oil, vanilla essence, vinegar and whisk till blended. Add the wet ingredients to the dry mix a little at a time and mix to a thickish consistency. Do not overbeat.
5) Grease the pan (I used a bundt pan as well as a 8″ round pan) and flour them.
6) Pour the mixture to these pans and bake for 35 – 40 mins, till well done and a toothick comes out clean.
7) Cool on a wire rack. Turn over. Once fully cool, dust confectioner'sugar (or icing sugar) over it and top with glaced cherries for a delectable treat this weekend!!
Tips: You may increase the sugar a bit if you like your desserts a little more sweet. Or totally skip the Oats to accomodate the recommended sugar.