The blogosphere sure does seem rewarding – especially for the gregarious ones and those with common interests , like cooking healthy food for example. I met Harini during the events that run in the blogosphere, and found her cooking very similar to my kitchen – what with most recipes being low on sugar and fat, and I just love the way she turns everyday everyday vegetables and grains to something exotic, while keeping the calorie count low. Today's guest post is just an example of how versatile Harini is in her cooking. Thanks for doing this guest post, Harini. I sincerely enjoyed reading your guest post, and am sure other readers would too 🙂 Now, over to Harini in her own words …
——————————————————————————————————————————-
Thanks to Kalyaniand her guest post series, I am here talking about some of my experiences and experiments which I jot down in my online journal,Tamalapaku . I am flattered that she has approached me with this request for a guest post at her space. Here is a little about me and my background..
I am a former IT professional, now a fulltime mom to 2 adorable kids. We have been in and out of India for the past 12+ years now, currently 'settled' in the Midwest. I come from a huge family and so when I first got married and relocated to the US, I felt very lonely and took time to adjust to this country and its lifestyle. I dabbled in some embroidery, crocheting and knitting for a while and then realized that my passion lies in cooking! Here I should mention the role of my little sister who paved the way to showcasing my passion in the form of 'Tamalapaku'.
Over the years I have been experimenting with various ingredients focusing mainly on whole grains and other healthy ingredients.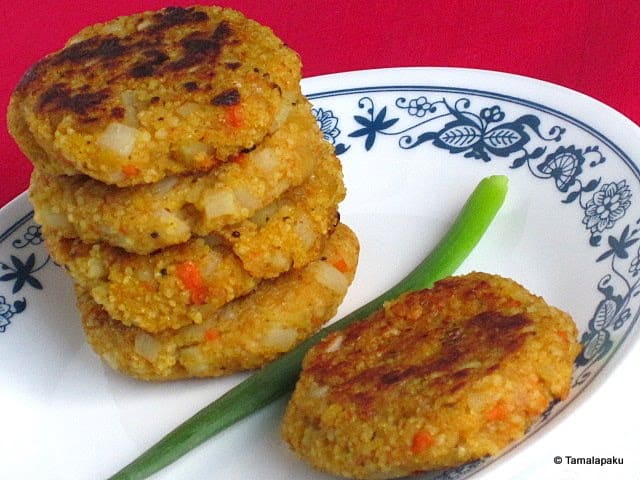 PinPin

With 2 extremely demanding kids and a foodie husband who is my main critic and a driving force for my experiments in the kitchen, I have a huge challenge fulfilling their ever growing demands! Here are some guidelines on which I function :

1. Healthy and well balanced vegetarian food 

Look for healthy , wholesome grains, legumes to add to the daily diet.

2. Revive Traditional and Forgotten Recipes

I pester my mom and grandma to hand over any forgotten recipes or something interesting they enjoyed in their childhood which I could imbibe.

3. Eggless baking preferably with whole grains

This has been an area where I have spent most of my energies. Once I realized that so many bakes can be made at home and that too eggless. I was in 7th heaven, so to say. I have so far used Apple cider vinegar, Condensed Milk, Apple sauce, yogurt and Flaxseed meal as egg replacers. I am yet to try out silken tofu. Also I try to minimize the use of All Purpose flour/Maida and butter in my bakes.

4. Never let food go waste

This is trait which my mom has passed on to me. I try to re-use the leftovers and present it as another item which is liked by the family.

5. Recreate restaurant/store bought food/snacks with healthy ingredients.

I take great pride in getting the thumbs up from my family for any restaurant/store bought food I recreate at home.

6. Sneaking in Ingredients

Some small tricks like grinding coriander leaves, curry leaves, green chillies or anything that is left out by the kids takes us a long way. Disguise and sneak it in their food. Adding yogurt to chapatti dough, milk to puri dough, or sneaking in different flours in the chapatti dough, grinding veggies into the dough, adding healthy grains in chapatis, puris or cutlets …the 'sneaky' ideas are limitless.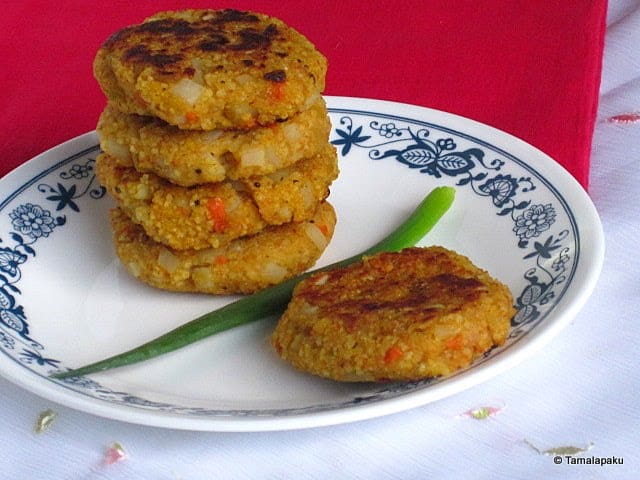 Pin
Here is a recipe I want to share with you – COUSCOUS CUTLETS – where I have sneaked in Couscous and was very much liked by the kids. My family loves cutlets or patties for their snack. So it is a boon for me as I get to sneak in so many leftovers, grains and veggies without their grumbling.
Ingredients –
·         Couscous 1/2 cup
·         Cabbage Masala 1/2 cup (Leftover)
·         Carrots grated 1/2 cup
·         Potatoes boiled and mashed 1 cup
·         Bread Crumbs 1 cup (I powdered 2 slices of bread) (or as
·         needed)
·         Salt as needed
·         Red Chilli Powder as needed
·         Any Other Flavorful Masala as needed (I didn't add any)
Method Of Preparation –
Soak 1/2 cup of couscous in 1/2 cup water and 1/4 tsp of salt for 2-3 min until the water is all soaked up. Microwave it for about a minute and set aside.
In a mixing bowl, add the leftover cabbage masala, carrot, mashed potatoes, couscous, salt and red chilli powder.
Add bread crumbs as needed. (I powdered 2 bread slices and used all of it)
Mix all of them to make a stiff dough. Divide into 14-15 portions.
Pat each portion into a thick disc (or patty).
On a heated griddle/pan drizzle a little oil as needed and arrange these discs and let them brown on both sides.
Remove from fire and continue the process for the rest of the discs.
Enjoy them warm with chutney/ketchup of your choice!
Preparation Time 20 min
Makes 15 cutlets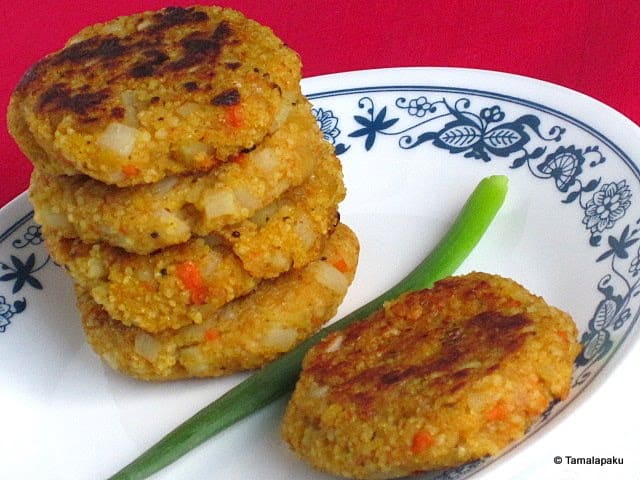 PinPin