Kebab is something we relish through the year, especially for parties or potlucks. And with the Monsoon season in full force here, kebabs are a great way to sneak in veggies for kids as well as enjoy these hot delights in the pouring rain outside. This week at BM 67, we will see 3 varieties of kebabs.
Today's kebab is made with Corn, Cheese and Bell Pepper. Team it up with Green Chutney and / or tomato ketchup. This kebab doesn't use Onion or Garlic but you can add them in if needed.
Also, its pan-fried, but you may deep fry if you so like.
Sending this to BM 67 and my event+giveaway Monsoon Mojo2
Other Kabab varieties you might like: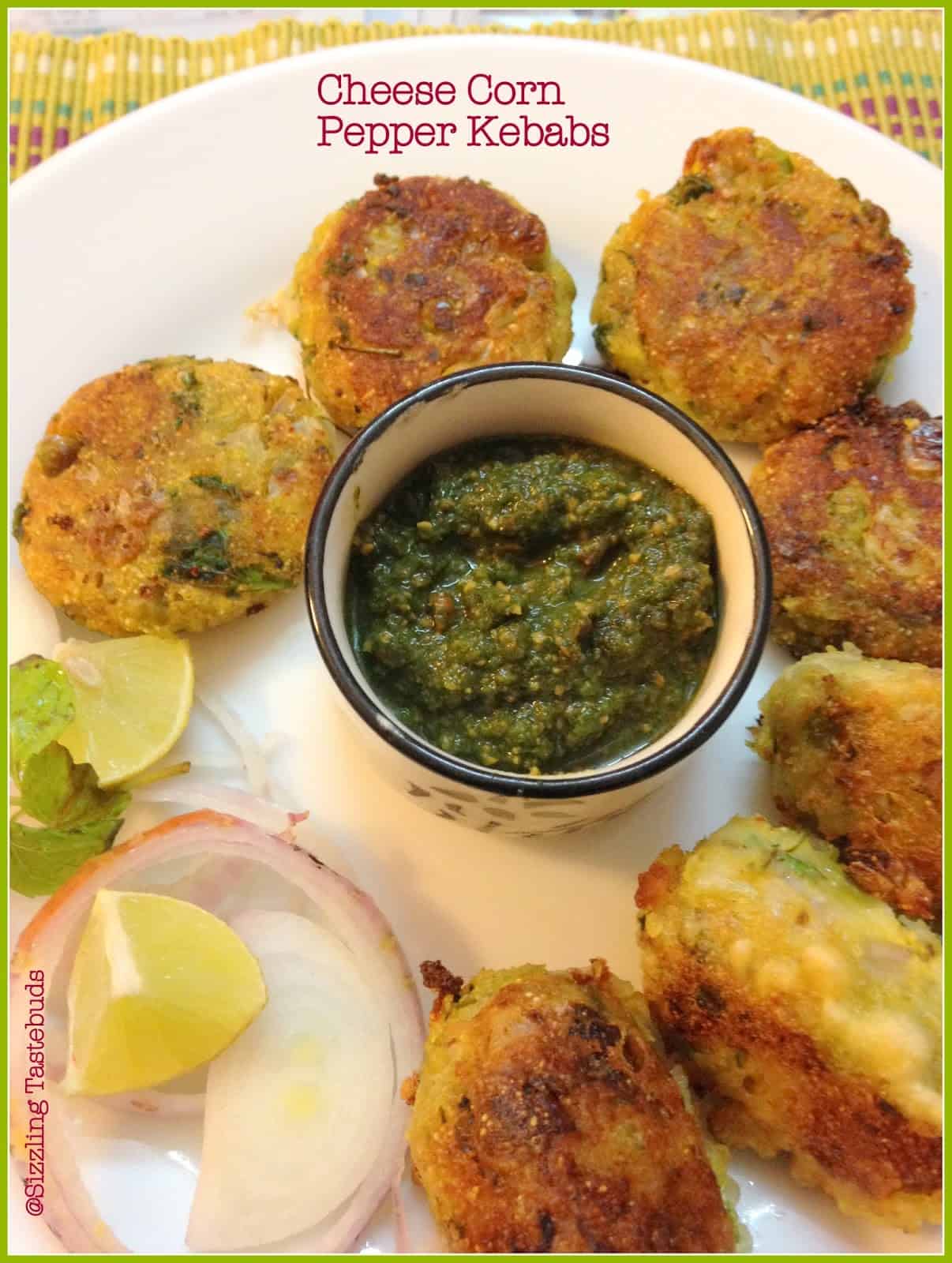 Pin
Prep time: 15 mins | Pan fry time : 15 mins | Makes : 20 medium kebabs
Corn Cheese Pepper Kebabs – an appetiser for parties / potlucks
Spice level : Medium
Ingredients:
Boiled Corn – 1.25 cups (1 cup= 200 ml)
Bell pepper – 1/2 cup
Bread Crumbs – 1/2 cup
Shredded processed cheese – 1/2 cup
Salt – to taste (Cheese already has salt, so use sparingly)
Chaat – 1/2 tsp
Ginger-Green chilli paste – 1/2 TBSP
Chopped mint and coriander leaves -1/2 TBSP each
Red chilly powder – 1/2 TBSP
Oil – to pan fry (about 4 TBSP)
Method:
Crush the boiled corn coarsely (simply blitz for 3-4 seconds)
In a large bowl, add the coarsely crushed corn, chopped bell pepper, and the rest of the ingredients. Make into required shapes (round / oval / oblong etc). Rest for 5 mins in the refrigerator.
Pan fry or deep fry as required on medium flame, drain on kitchen towels.
Serve immediately with tomato ketchup or green chutney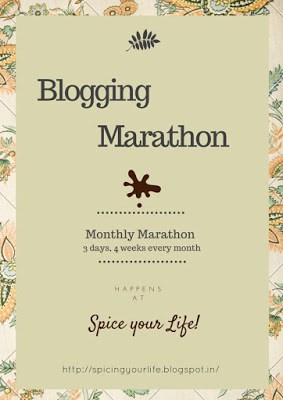 Pin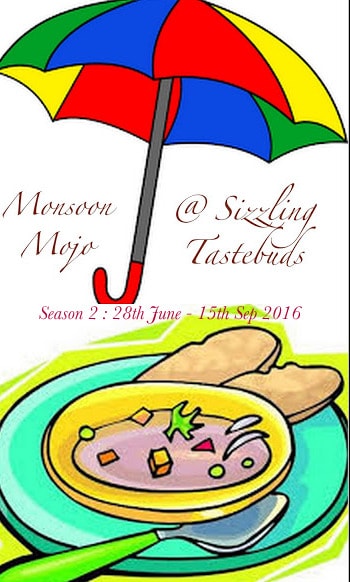 Pin