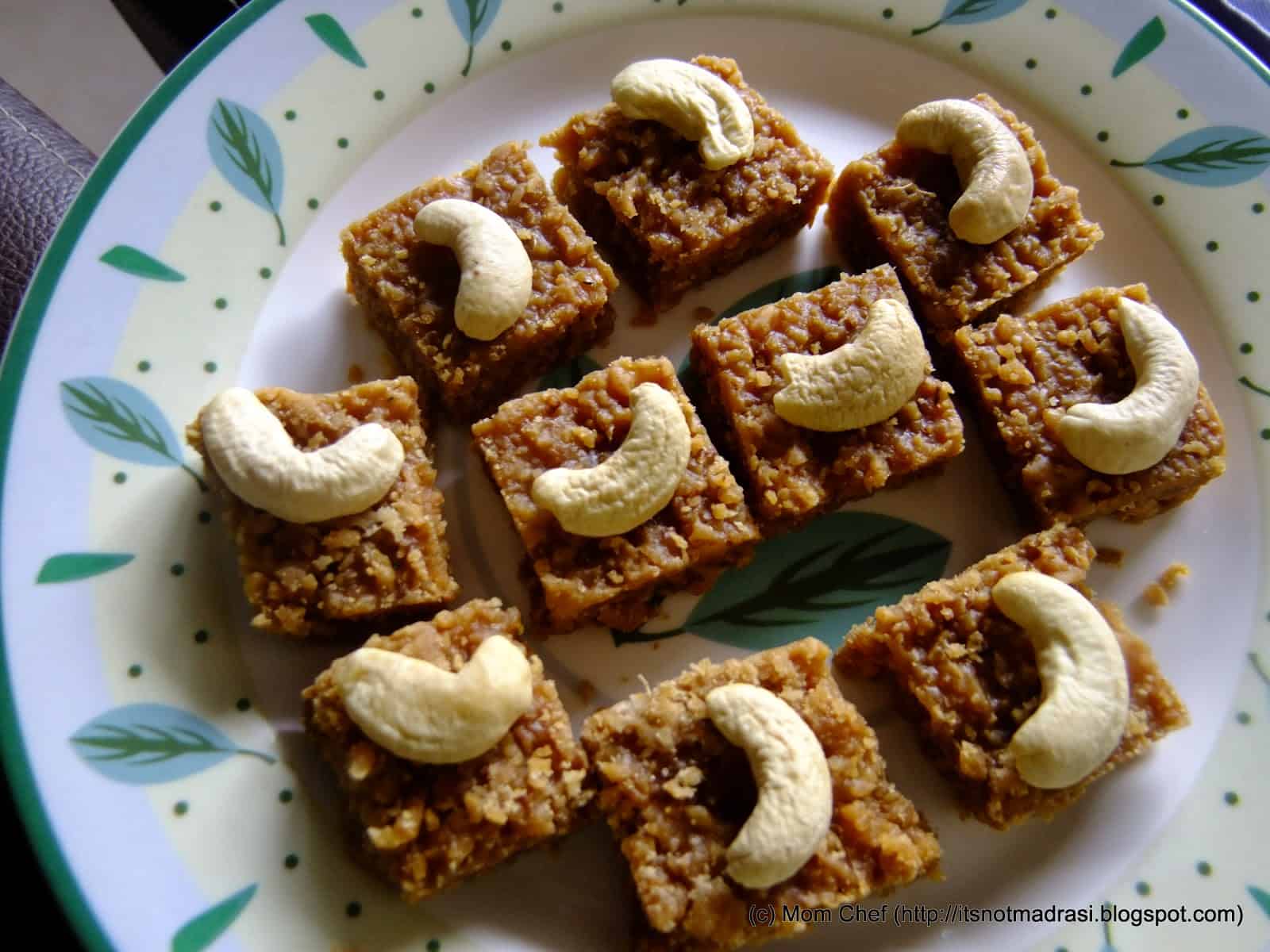 Pin

Coconut and its by-products are widely used in South Indian cuisine – for curries, dosas, chutneys, coconut milk, barfis (Indian sweets) etc. Thengai Barfi / Kobbari Mithai (Coconut barfi) is one of my childhood favourites which my mom used to dish out in a jiffy for festivals and get-togethers with friends or when we craved for some sweet. It tasted all the more better as the coconuts were freshly plucked from my grandmom's backyard and grated. I remember for Krishna Janmashtami festival, mom used to grate mounds of coconut for various paniyaarams (sweet dishes) to be offered to the lord, and we kids used to be shooed away with some juicy coconut gratings + jaggery / sugar, and what a treat it was !! J

Coming to today's post – Cashew Coconut Barfi, I decided to substitute the sugar with some jaggery and cashew powder and it turned out marvelous. My family is kind of particular about the proportion of sweetness, and did have it reluctantly at first, and then welcomed the extra sweetness for a change. I have posted here the appropriate proportion that can be used. However, this can vary from one household to another on how much sweet each prefers. I used freshly grated coconut, and am keen on knowing how it turned out with frozen versions too, as many of my blogger-friends would do around the globe J These barfis keep well for about a week without refrigeration.

Update: Sending this to Healing foods – Coconuts @ Saffronstreaks, event by Siri

Preparation Time: 20 mins, Cooking time : 20 mins, Makes : approx 12 barfis (1 inch square)

Ingredients:

· Freshly grated coconut – 1 cup

· Jaggery grated – ¾ cup (can use 1 cup, but the sweetness would be high)

· Cashew Powder – ¼ cup

· Elaichi / cardamom powder – 1 tsp

· Ghee – 1 tbsp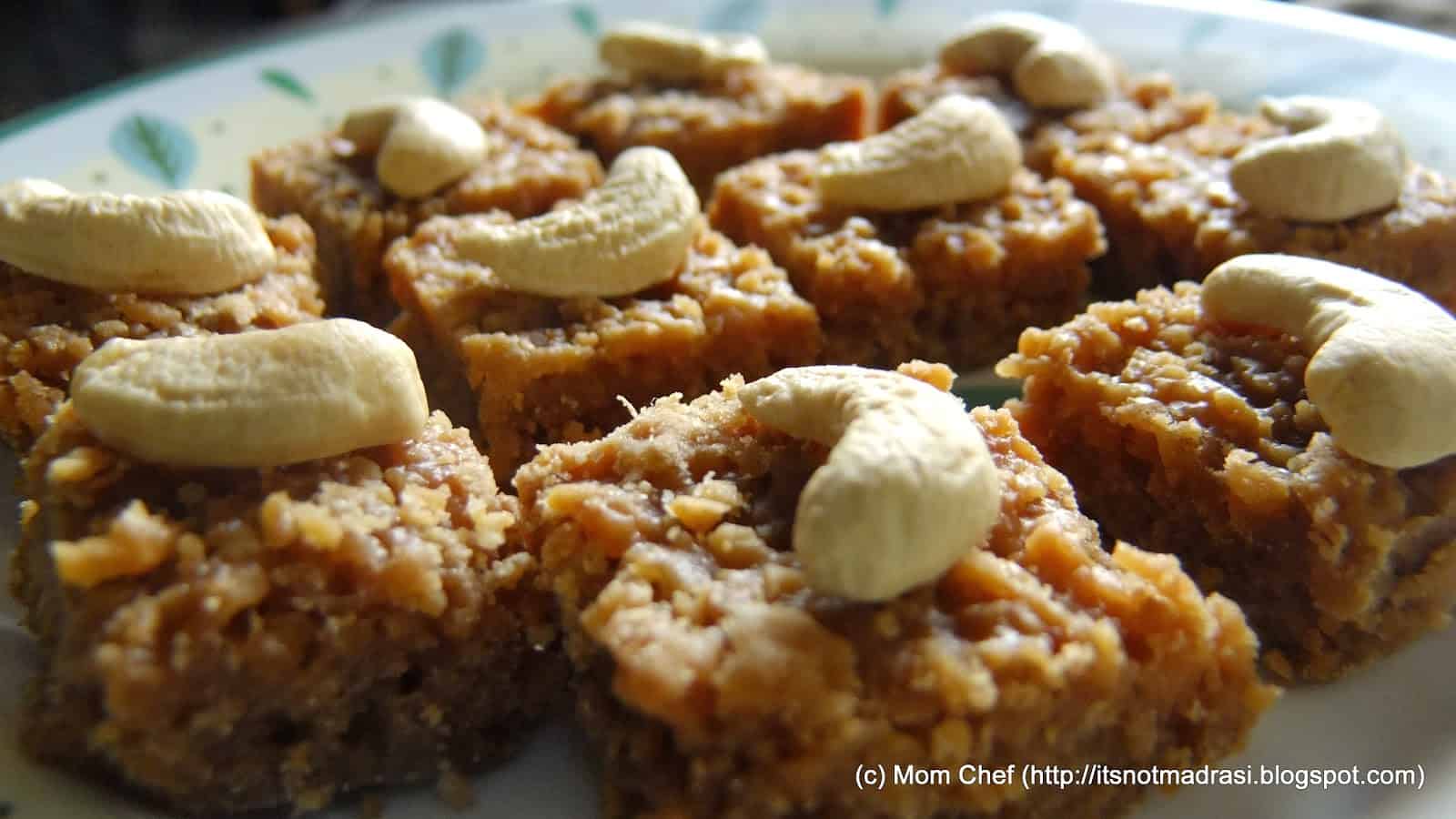 PinMethod:

1) In a thick deep bottomed pan, melt the jaggery in about 3 – 4 tbsp of water.

2) Let it come to a boil with 1 string consistency

3) Now add grated coconut, cashew powder and keep stirring well on a low-medium flame

4) Keep stirring till the slurry like mixture starts leaving the sides of the pan

5) Add cardamom powder and mix well

6) Grease a plate with ghee and once the above mixture reaches the normal barfi consistency, pour to the plate

7) Mark portions with a greased knife while still slightly hot

8) Cool completely, cut into squares or any shape that you desire.