The weather has been quite erratic in the past few weeks : typical of a not so long winter giving way to warmer climes, the city has been quite under the weather (quite literally) with a thick cloud of smog enveloping us till late morning. Once the routine visits to the local doc are done, its astonishing how a simple herbal tea can invigorate one from a bout of cough and cold.
Kashayam (aka Kadha / black tea) without tea leaves is one of the most sought after cures – Kashayam comes in many forms for different ailments : digestive, chest, respiratory, general well being etc and the ingredients vary quite a bit depending on the purpose. Stay tuned for 3 different varieties of teas this week at Blogging Marathon.
Today, we see a herbal concoction with Chukku (dried ginger) and a few herbs to make a Kashaayam (aka kadha in Hindi) to soothe the throat during and after a bad bout of cough and cold. Its quite potent and spicy so make sure to limit its quantity, especially when serving smaller kids.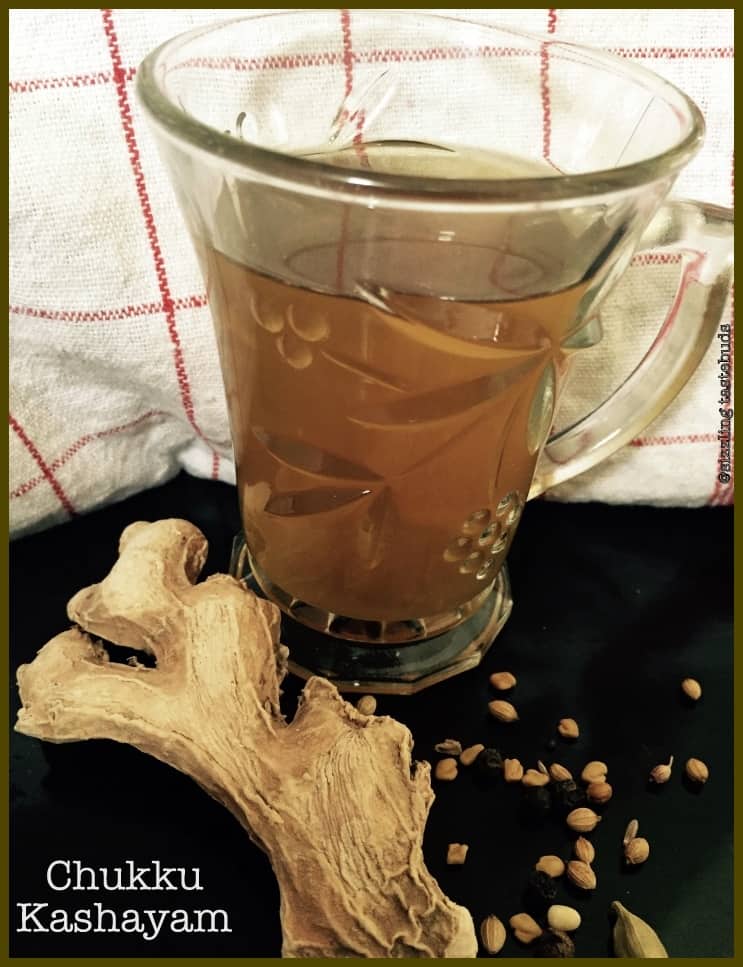 Pin


Prep time : 10 mins, preparation time : 10 mins, Serves : 2-3
You would need:
Chukku (Dried Ginger) – about 2 inch long piece
Black pepper – 10 to 15 (crushed fine)
Karuppati vellam (palm jaggery) – 4 TBSP
Cumin and Coriander seeds – 1 tsp each crushed fine
Tulsi (holy Basil) leaves – 1 bunch (I omitted this)
Water –3 cups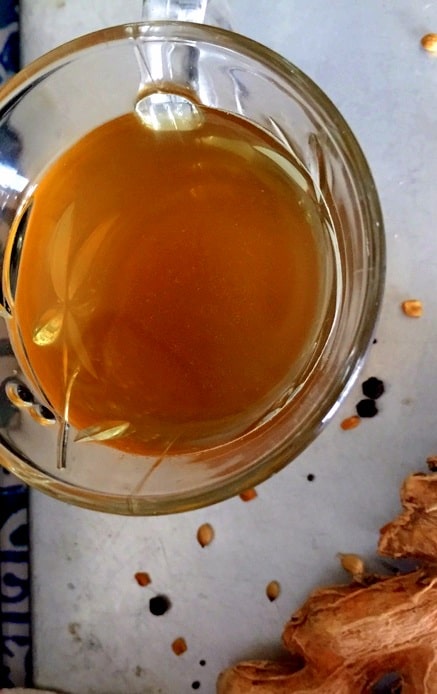 Pin
Method:
Crush the chukku, black pepper, cumin and coriander. Dissolve this spice mix along with jaggery and bring to a rolling boil for 6-7 mins till its reduced to 1.5 cups. If using Tulsi, add while last 3 mins of boiling.
Strain and drink immediately for relief from cough and cold.
If serving to kids, dilute 3 tsp of kashayam with 2 tsp of water, add a dash of honey and administer it warm.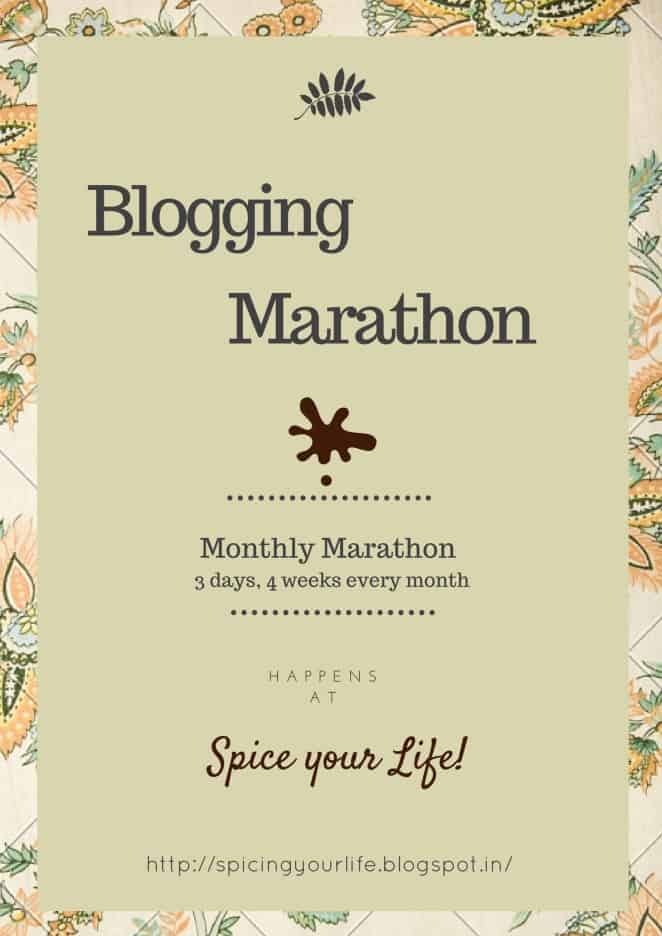 Pin
Check out the Blogging Marathon page for the other Blogging Marathoners doing this BM#61