One of the easiest chocolate recipes ever made. Perhaps the fact that I am not a chocoholic (unlike S and daughter) made it possible to make this and not eat this too. How can any event be complete without desserts, and this one doesn't take too much time either. Almonds are great for the skin and hair and has loads of Vit E (which depletes faster during winter), and chocolate….errr,,is Chocolate (do you need a reason to eat it?) .. Well, this is one super quick dessert you can put together for potlucks and kids parties alike. Of course, you can make it richer with butter, but we enjoyed it as it is. So, lets get on to the recipe now. Rushing this delicacy to Siri's event – Vegetarian Thanksgiving, hosted by Sreelu, Valli'sSnacks Mela, Radhika's Winter Carnival as well as BM Day 6 and Vardhini's BakeFest.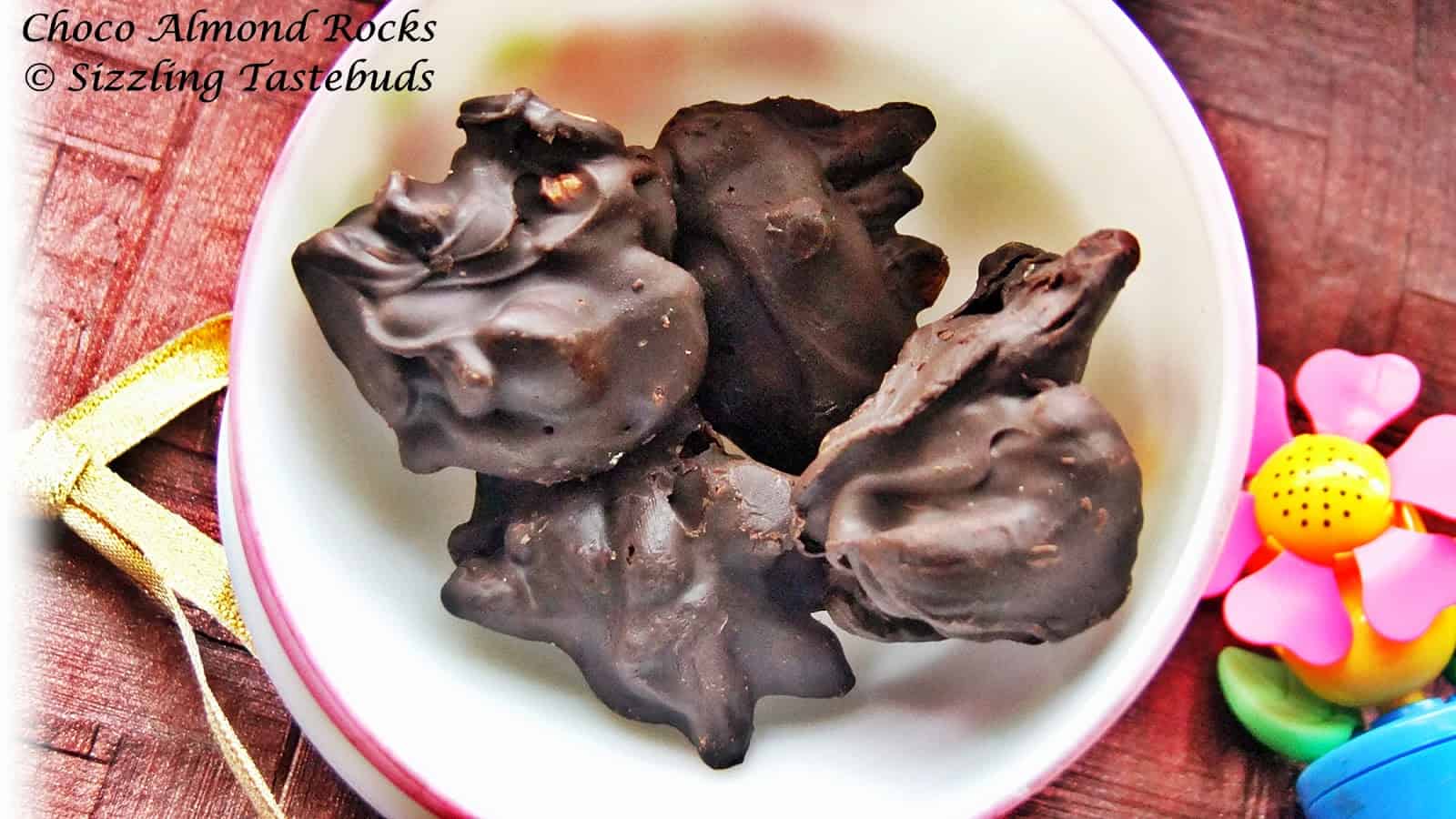 Pin
Check out other marathoners here.
Prep time : 10 mins
Cook time : 10 mins
Makes : Approx 150 gms of Choco almond rocks
Ingredients:
Almond / Badam – 100 gms
White Chocolate – 20 gms
Milk Chocolate – 75 gms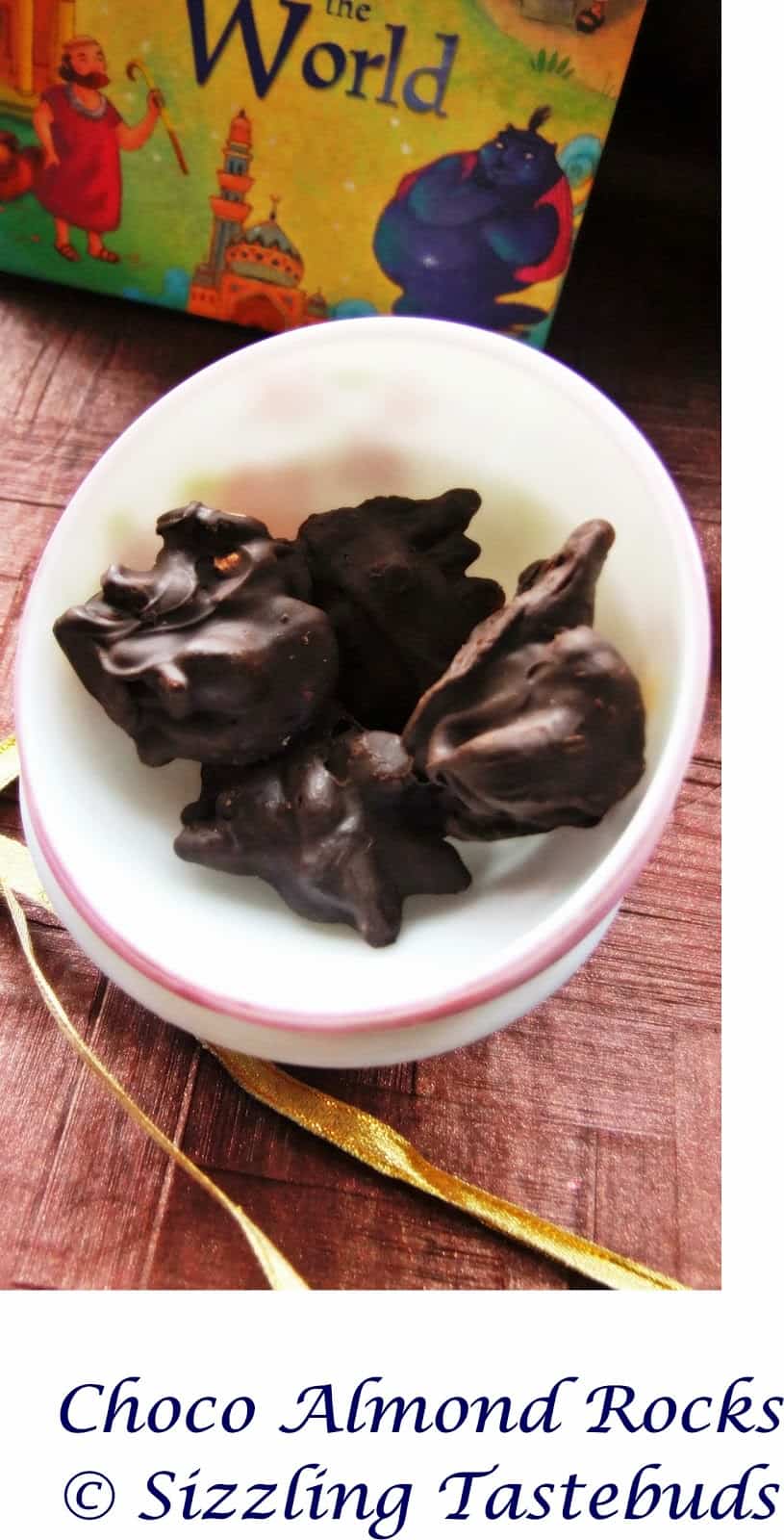 Pin
Method:
1) Roast the almonds in a tray for 8 mins (might require more or less time depending on your oven settings). Cool the almonds and chop them coarsely.
2)Grate the chocolates and microwave for 8 mins or keep in a pre heated oven at 180 C for 6 mins.
3) Take out the chocolate and stir it continuously till it cools a little. Now add the chopped almonds
4) Spoon in 1 or 2 TBSP of these almonds as rocks on a grease proof paper lined tray about 1 inch apart and refrigerate them for 1 -2 hours.
5) Wrap in decorative foil and store again in the refrigerator. Let the party begin 🙂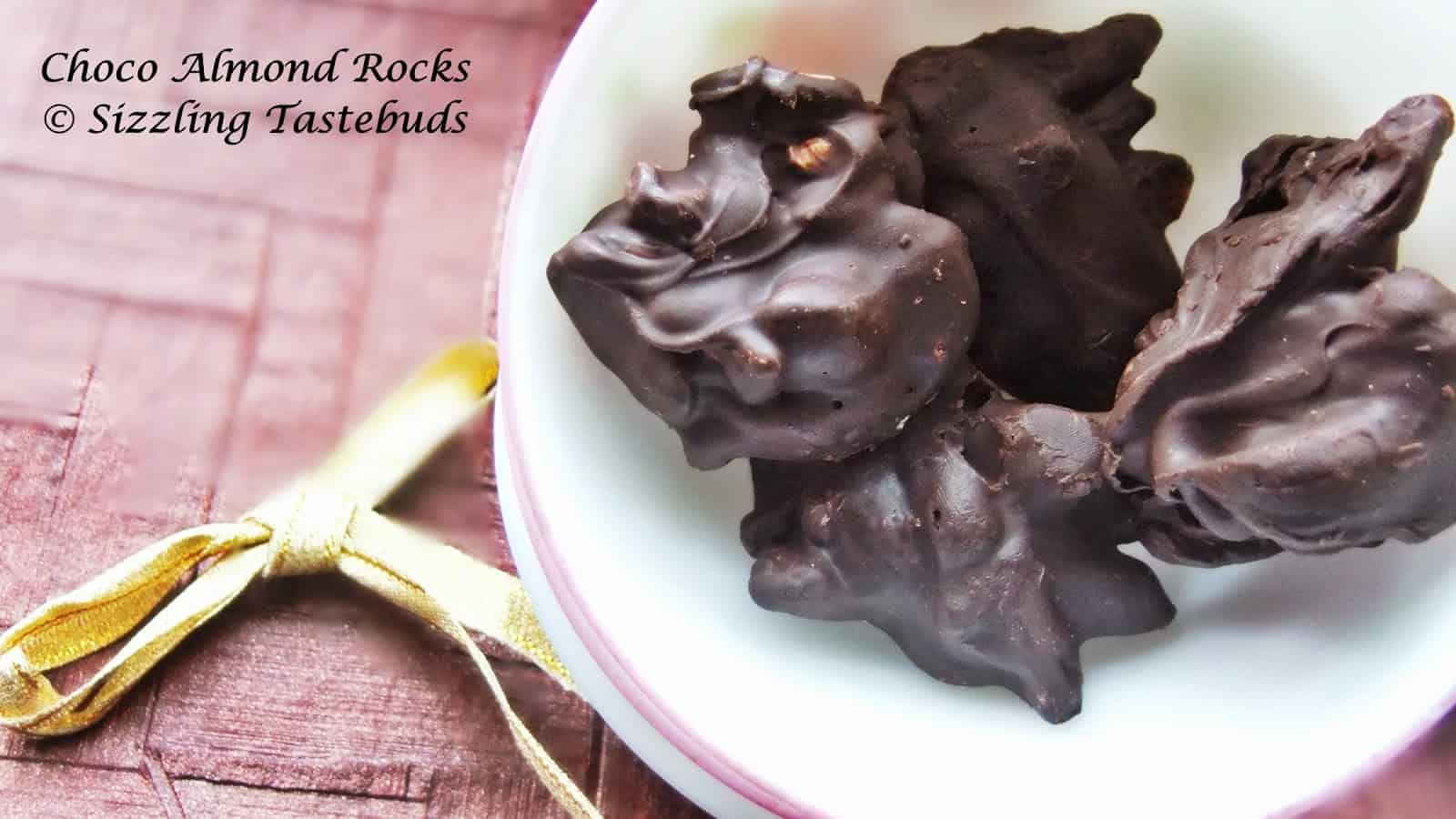 Pin