Most moms have a predicament of how to feed their toddlers broccoli and other healthy stuff. I have a unique one – how to get my little one off the Broccoli bandwagon and eat everyday veggies like Bhindi (Okra), Potato. But she's stuck with her beans and broccoli for now. Well, I am not complaining except that off season , this veggie is really expensive in my part of the world.
We had an off season crop this April when the prices dipped to what wouldn't burn my wallet, and then this dish got made.


Vacations can be really demanding when the "I am bored" and "I am hungry" are repeated in a loop. Sometimes, I wonder what to feed them. I made just a handful of these pakoras, and before even serving it (the blog) with some sauce, these were gone ! I am sure to make them again with decent pics, but the taste was delicious. I really wish I had made some more of these.


If you are, like me and the little one, a broccoli lover, check out the following recipes while we head to the main dish today:
Roasted Bell Pepper-Broccoli Salad with Feta and Orange Vinaigrette
Bolivian Purple Cabbage Salad with Broccoli (Vegan,GF)
Broccoli and Apple Garden Salad
Stuffed Broccoli-Palak Parathas
and more Pakora (fritter) options here:
Pasta Pakora (yes!)
Chawal Pakora | How to make Rice Pakora
Let's get to make today's simple yet yummy pakora.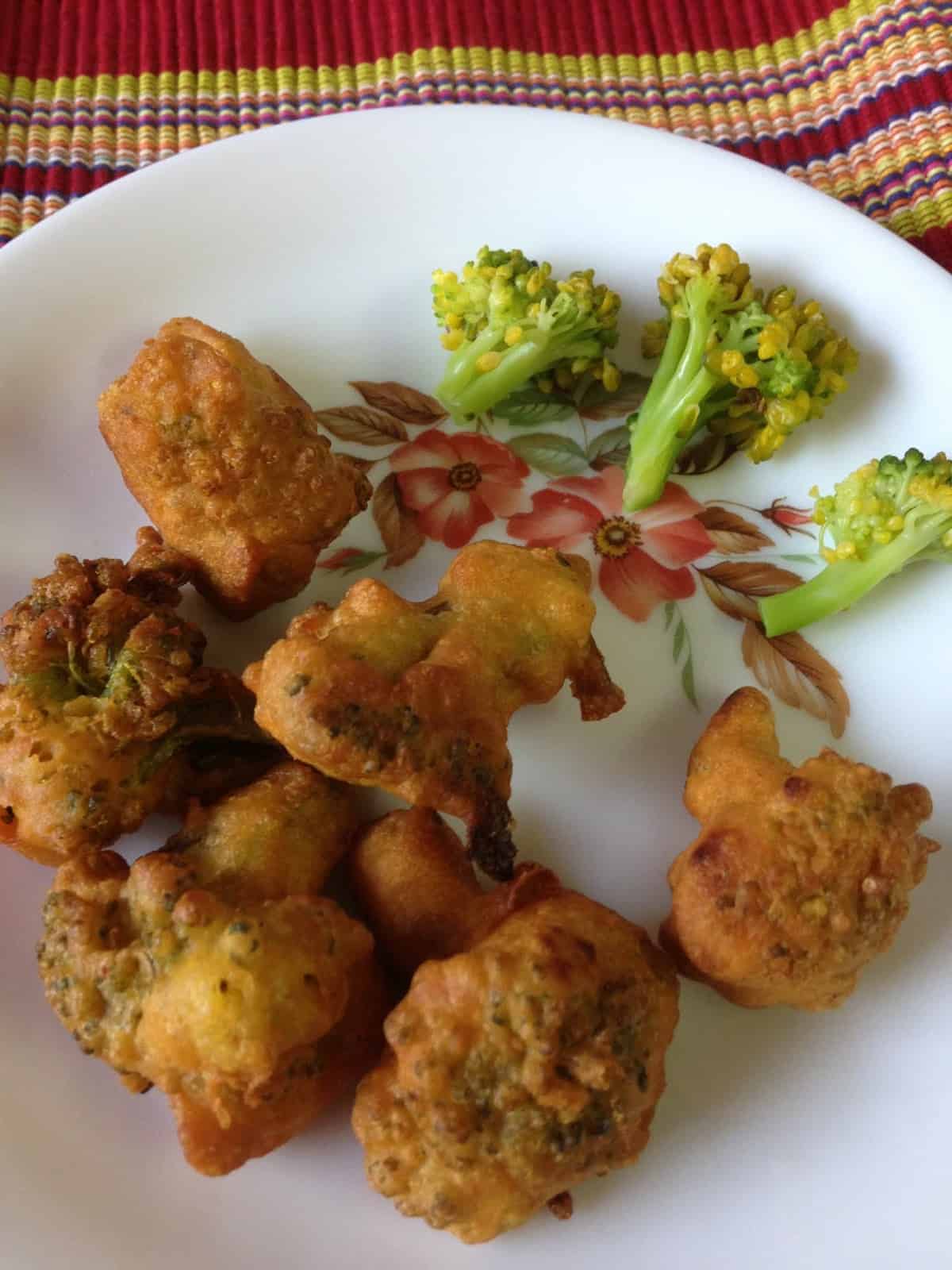 Pin

Prep time – 15 mins , Fry time – 10 mins ; serves – 2

Ingredients:

Broccoli – 100 grams (broken into small florets)

Oil – to deep fry (1 cup)

Batter:

Besan /Gramflour – 3 TBSP

Rice flour – 1 TBSP

Salt – 1/2 ~ 1/3 tsp

Crushed ajwain / carrom seeds – 1/8 tsp (crushed)

Turmeric / Haldi – 1/8 tsp

Hot Oil – 2 tsp

Crushed black pepper / red chilli powder – 1/2 tsp (skip if making for kids)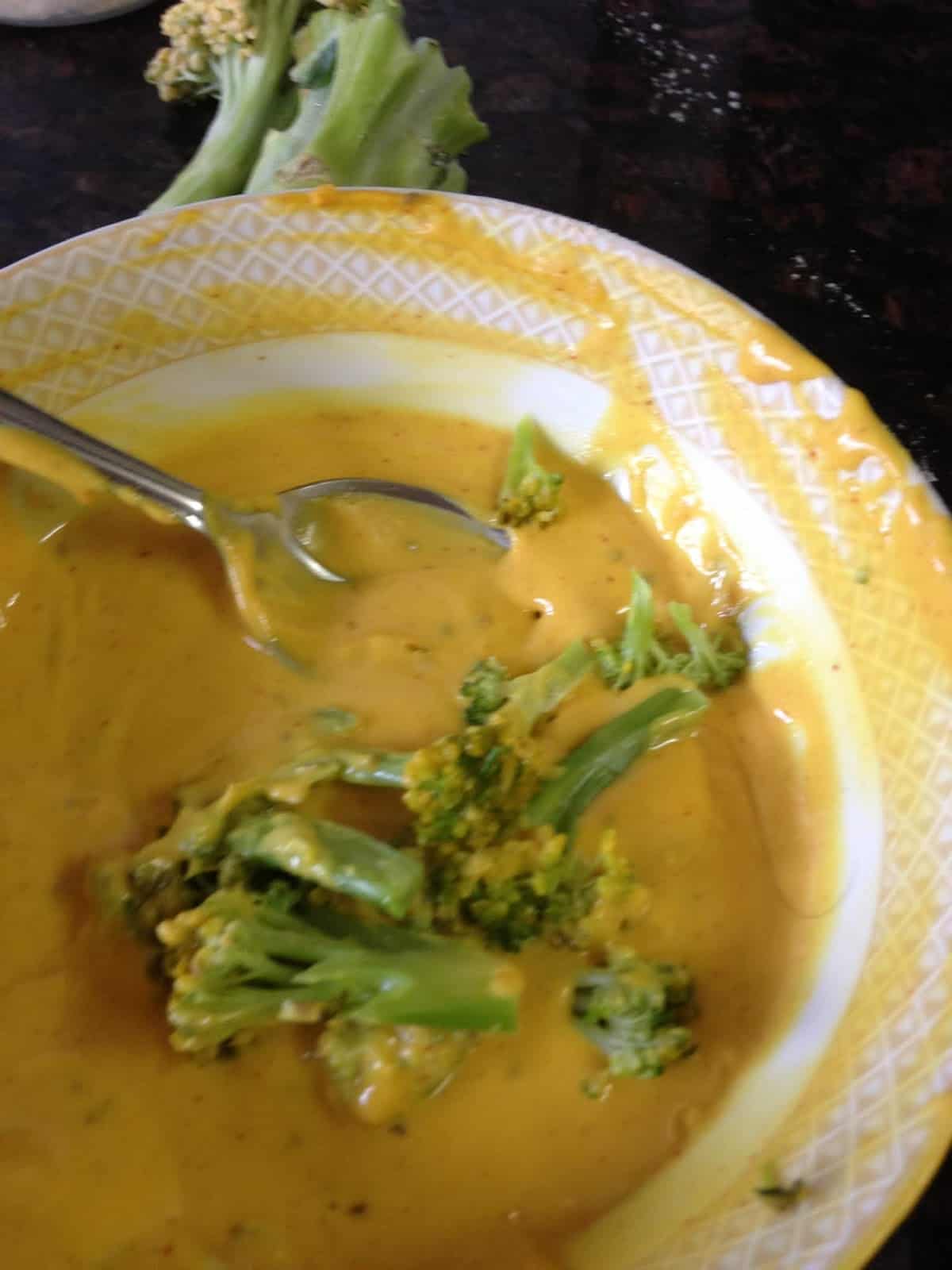 Pin

Method:

Wash and blanch the florets in mildly salted water for 2 mins. Drain under ice cold water and pat dry and keep aside.

Meanwhile in a bowl, sieve the flours, add all other other ingredients and very little water to make a slightly thickish yet free flowing batter. Rest for 5 mins.

Heat the oil in a deep bottomed pan till its moderately hot.

Dip the blanched florets in the batter and drop them in the oil. Don't overcrowd the oil.

Fry the pakoras in batches till golden brown (you may also bake them if you don't deep fry them, but it would take longer).

Drain on absorbent paper and serve hot as is or with a cup of tea / coffee.

Sending this to BM # 89 under stuffed dishes.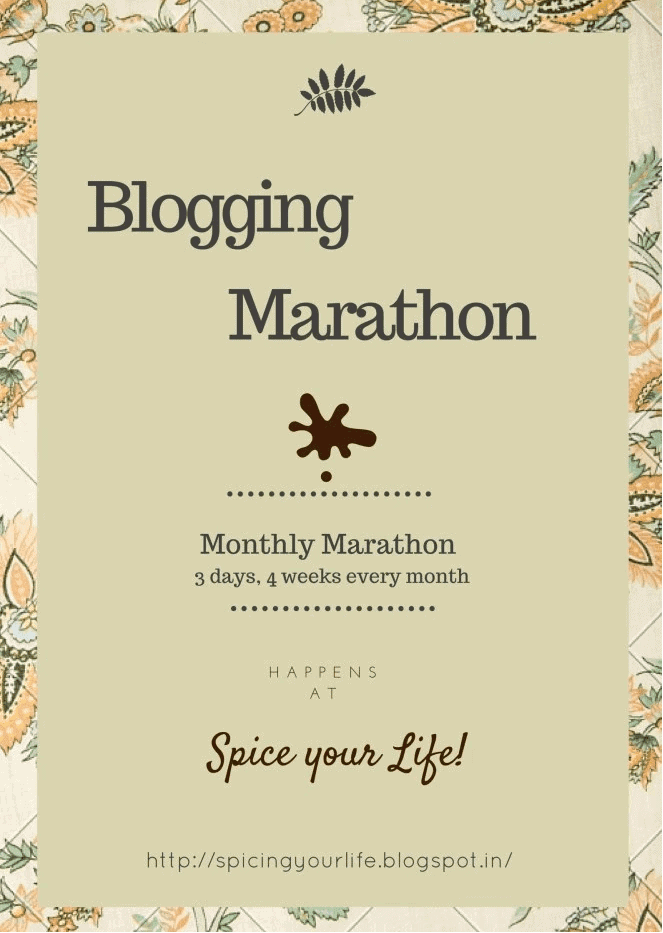 Pin