For the love of all foods Gujarati, this was a long time coming. Yes there are many more to be made and devoured, but what really appeals to me in Gujarati cuisine is the versatility and the ways the same ingredient gives rise to so many different dishes.
Besan (gram flour) for instance is seen in a steamed steamed khaman / dhokla (which btw are two different Dishes often confused one for the other) to a rolled khandvi to a pan fried thepla to a fried delicacy in Fafda , mixed with methi in a Gota and many many more in between.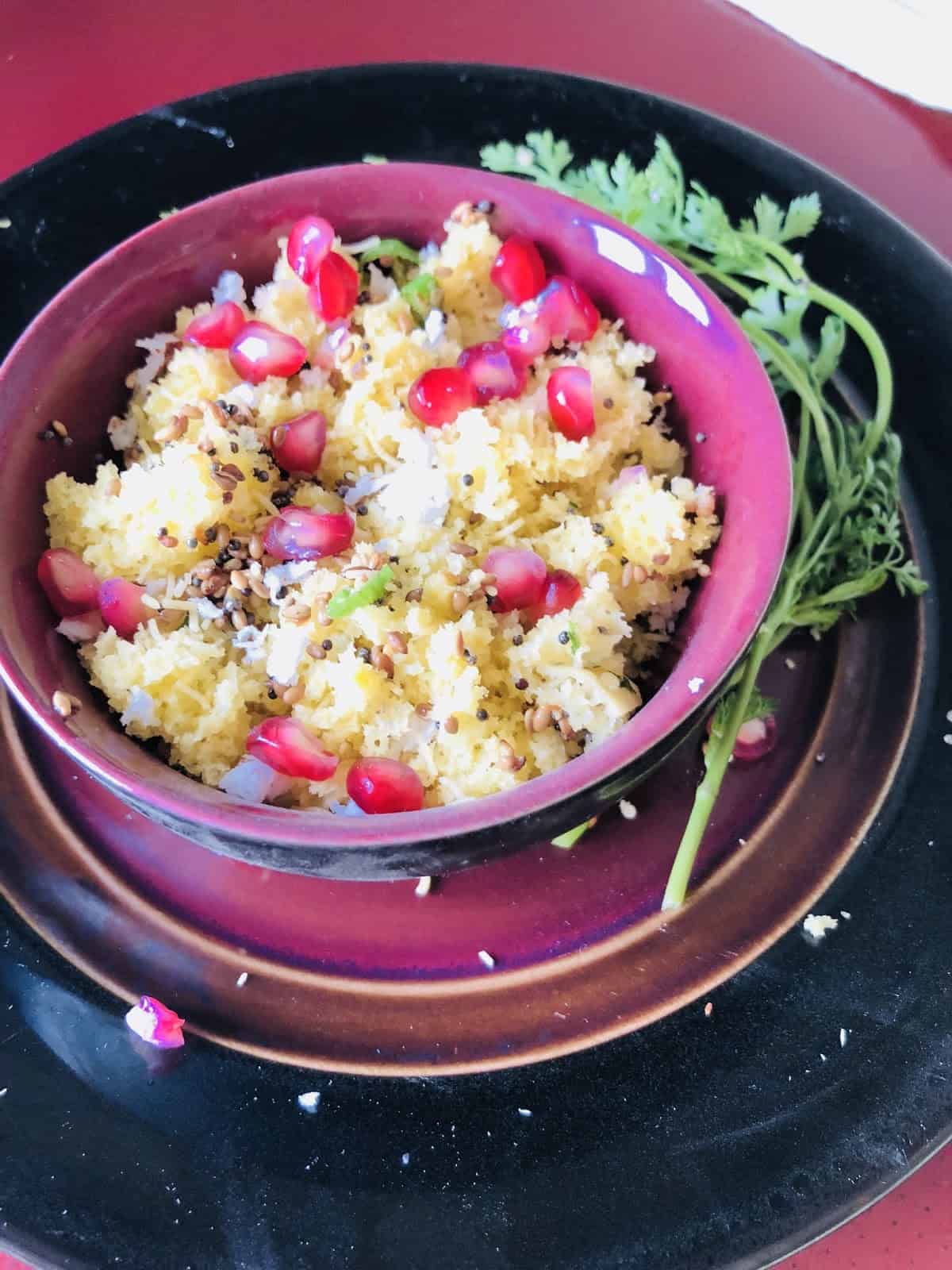 Pin


And then you have those dishes which are created from leftovers like today's Amiri Khaman. The soft spongy dhokla is dressed up further to make this amazing snack Amiri Khaman.


Leftovers or not, I bet you would want to make fresh dhoklas like we did just to create Amiri Khaman.


So the26- day street food festival begins with A for Amiri khaman, a.k.a Gujarati Sev Khamani.


Prep time – 10 Mins, cook time – 5 Mins, serves -2 ~3
Course – snack ; cuisine – Gujarati


Vegan and GF too 🙂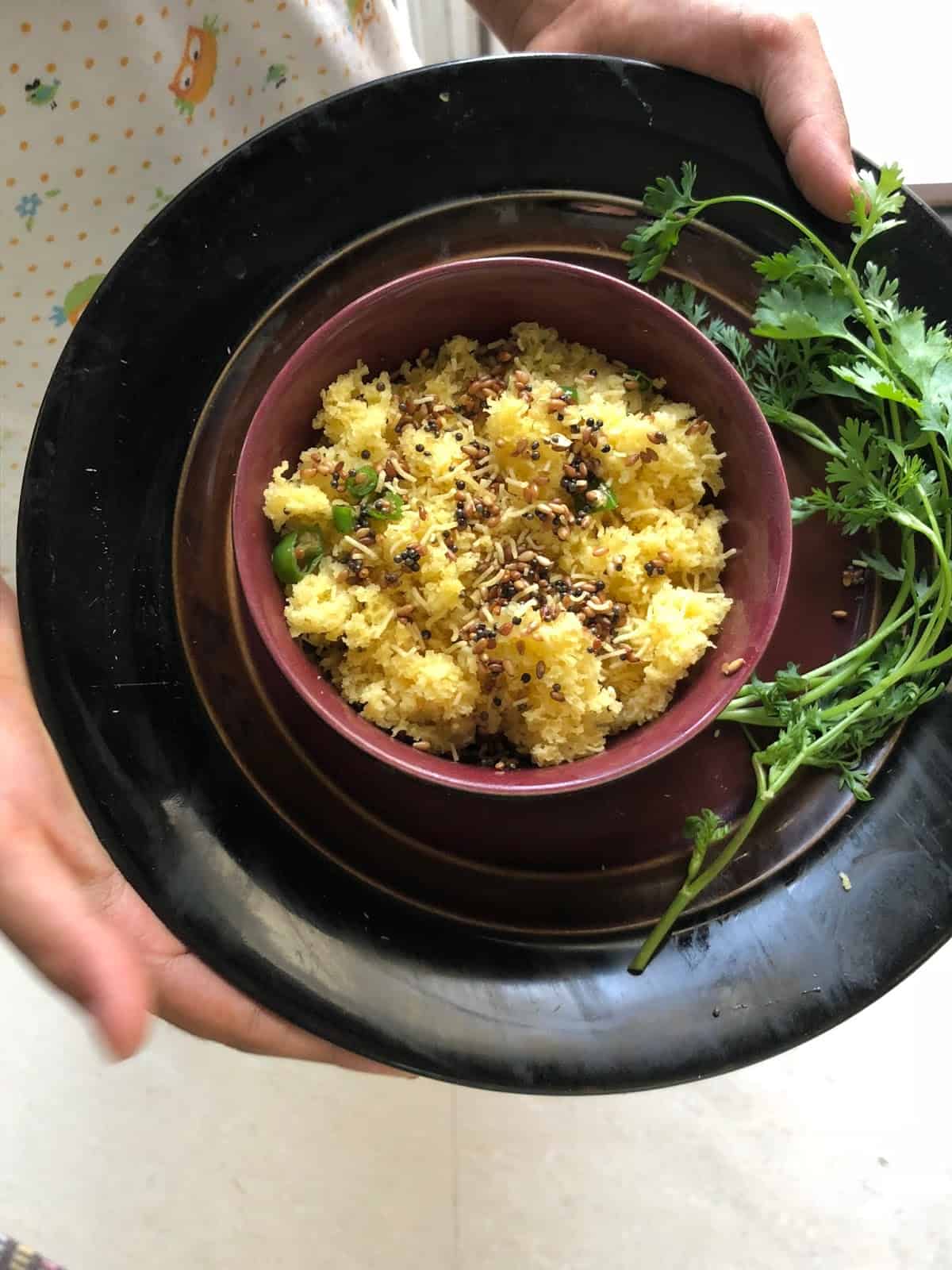 Pin


Ingredients
10-12 pieces of khaman or dhokla (yellow version). Check here for recipe
Oil – 1 TBSP
Mustard – 1/2 tsp
Green chilli minced – 1/4 tsp
Sesame seeds – 1/2 tsp
Garnish – chopped cilantro, grated fresh / frozen coconut, pomegranate pearls
Topping – sev (or fine gram flour vermicelli)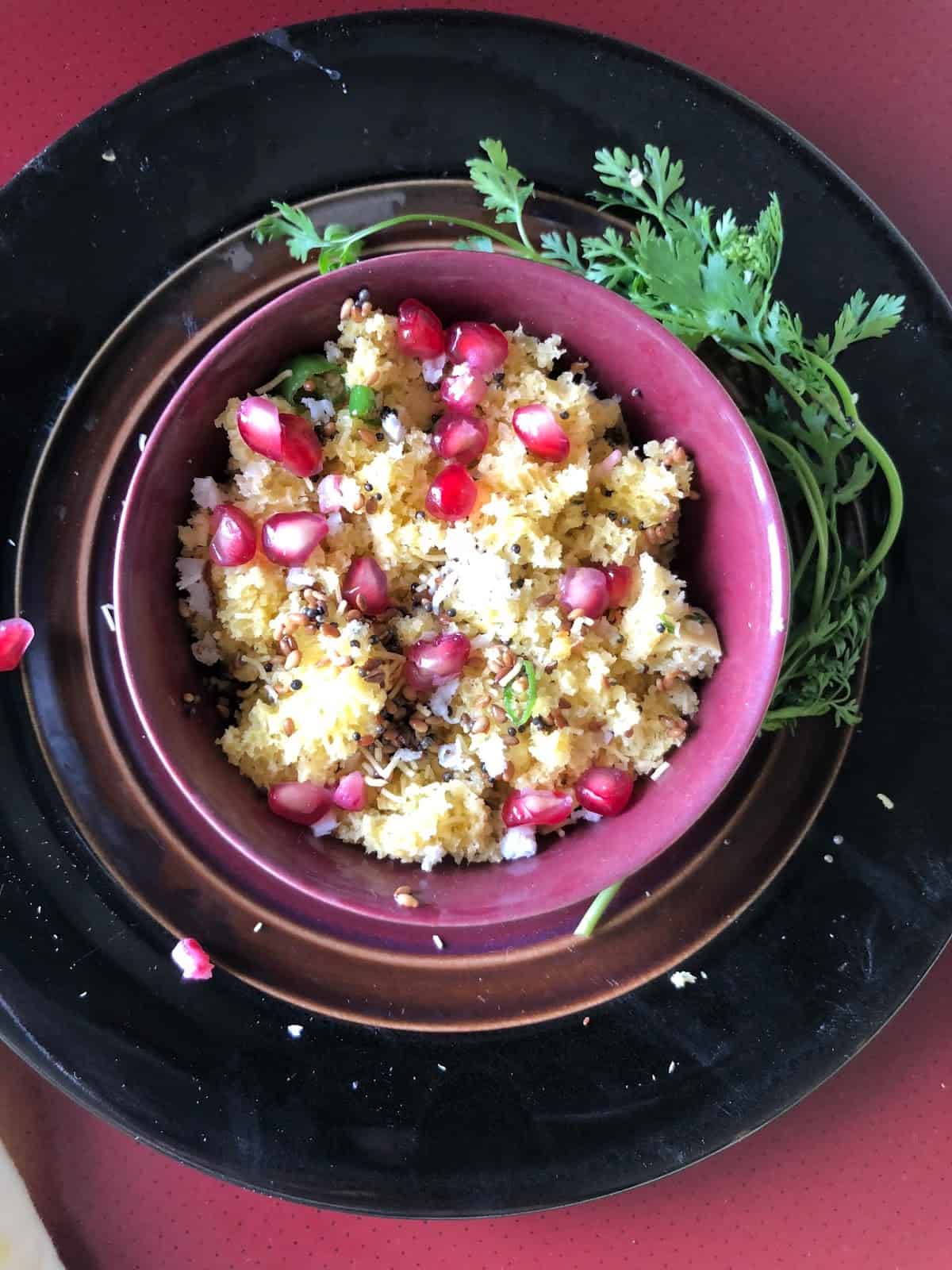 Pin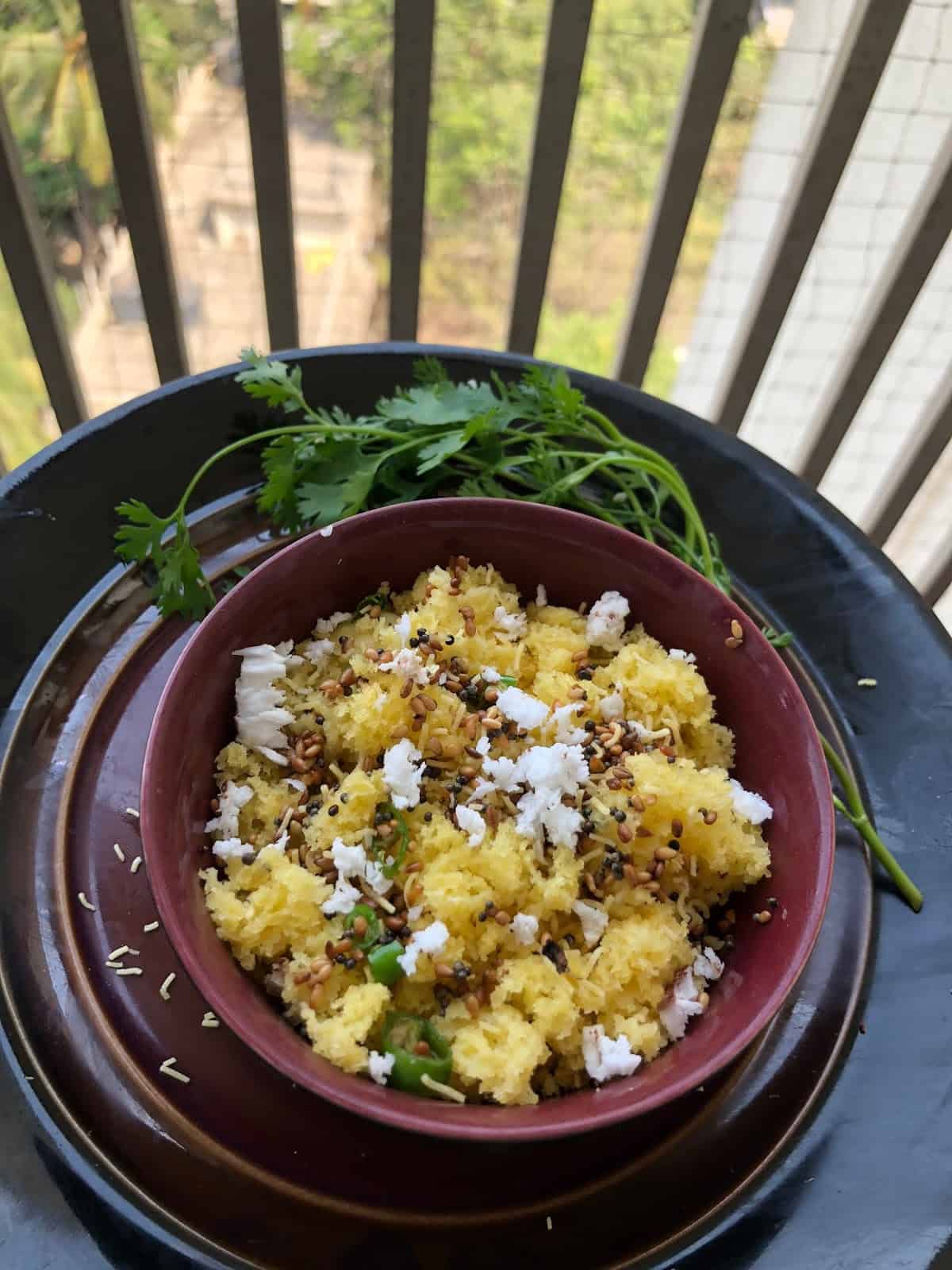 Pin


Method-
Lightly crush the khaman or dhokla into crumbs and keep aside
In a pan, add oil and temper with mustard seeds, sesame, sauté well. Add green chilli and switch off the flame. Add the crumbled khaman into the pan and sauté for a min.
Garnish with cilantro, coconut and Pomo pearls.
Add a dash of sugar if needed and serve immediately topped with sev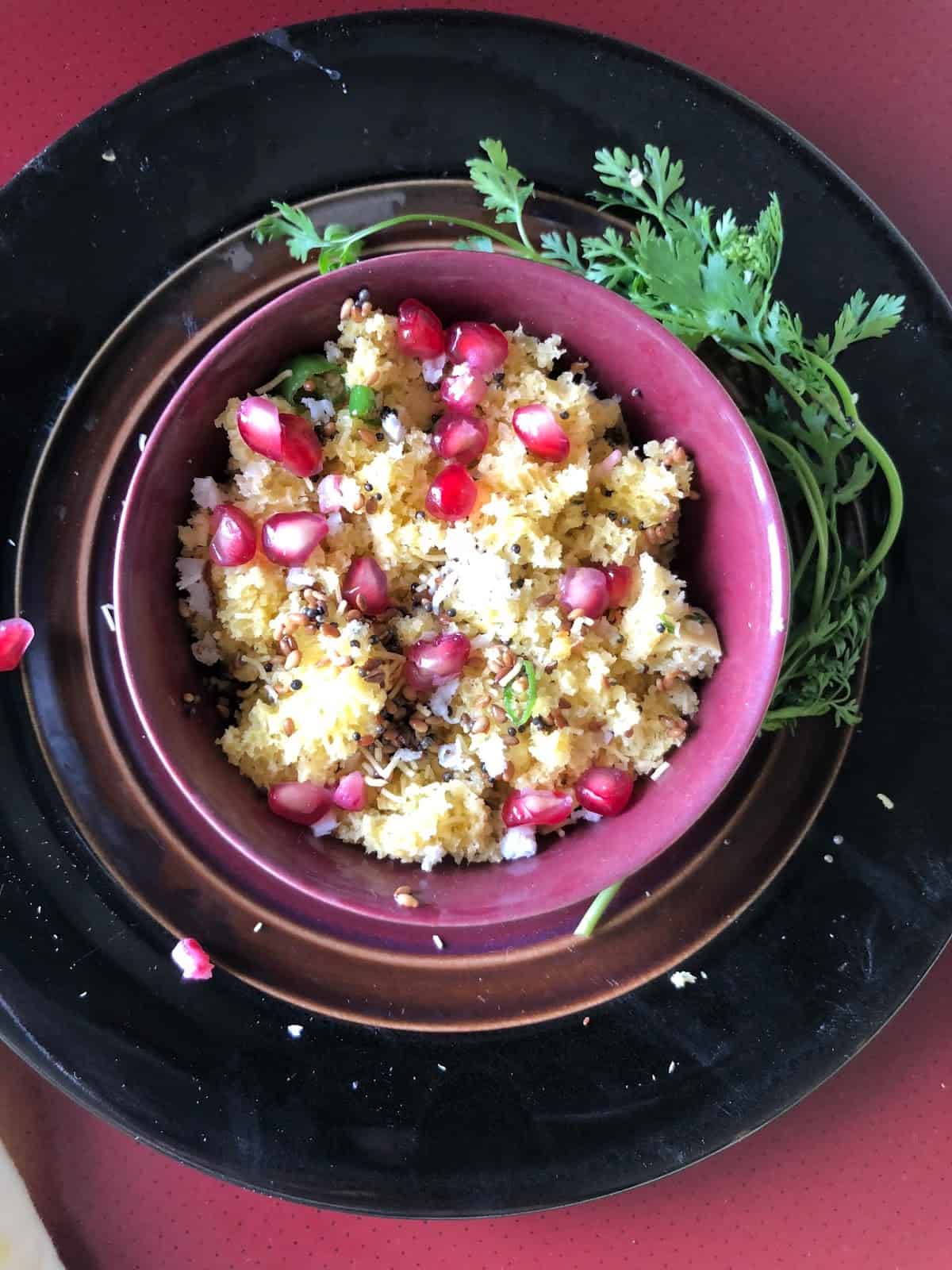 Pin
Pin
Check out the Blogging Marathon page for the other Blogging Marathoners doing BM# 87