Vegan Stuffed buns was an offshoot
of the calzone recipe. While shaping those vegetarian calzones, the husband was
hovering in the kitchen and asked if the same dough can be shaped into buns
too. And thus was born an idea, a clever one at that. By that time, we had
already baked those calzones, so worked with stoneground wholewheat flour. And
the texture, although coarse lends beautifully to these super healthy buns. I
had a bit of these chopped veggies from the morning breakfast, so sautéed them
with some spices and the filling was ready. Its nice to see how one or two
basic doughs transforms to so many baked goodies.
Happpily munched them for tea, and
again for dinner with some broccoli soup and the day was done. Making these
vegan is an option. But you can add butter if need be. The shiny crusty tops
with the soft but chewy interiors with the veggie filling was so good to bite
into. By the looks of it, we may not indulge in too many store bought bakes
anymore.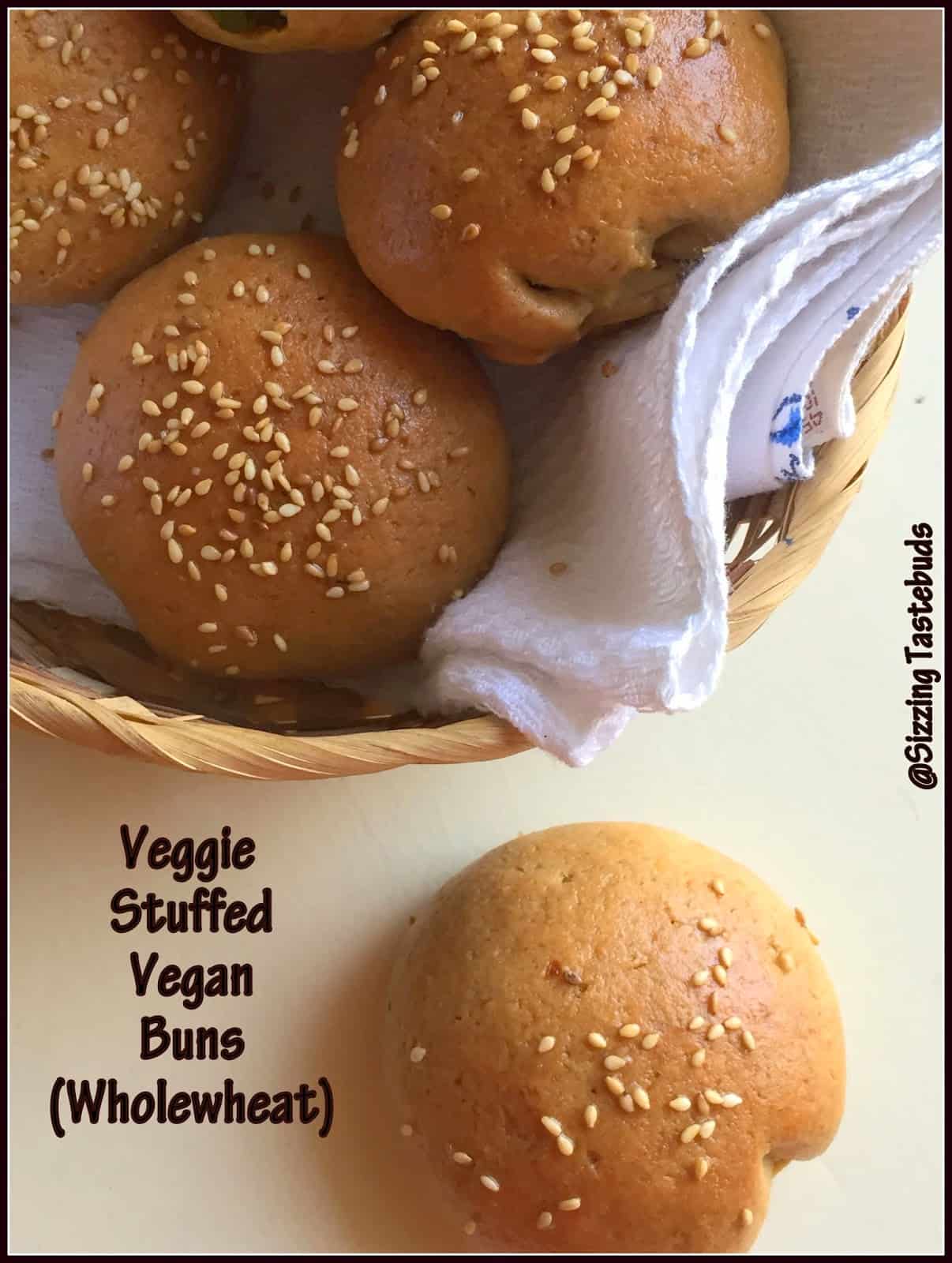 Pin
Baking Marathon Day 14 : Vegan
Stuffed Savoury buns
Recipe type : Snack or Main course
Course: Bread
Cuisine : American
Makes : 8 medium sized buns
Spice level – medium to high
(adjust to taste)
Prep time: 15 mins | Standing /
Rise time : 90 mins
Bake time : 22 mins
(varies from oven to oven)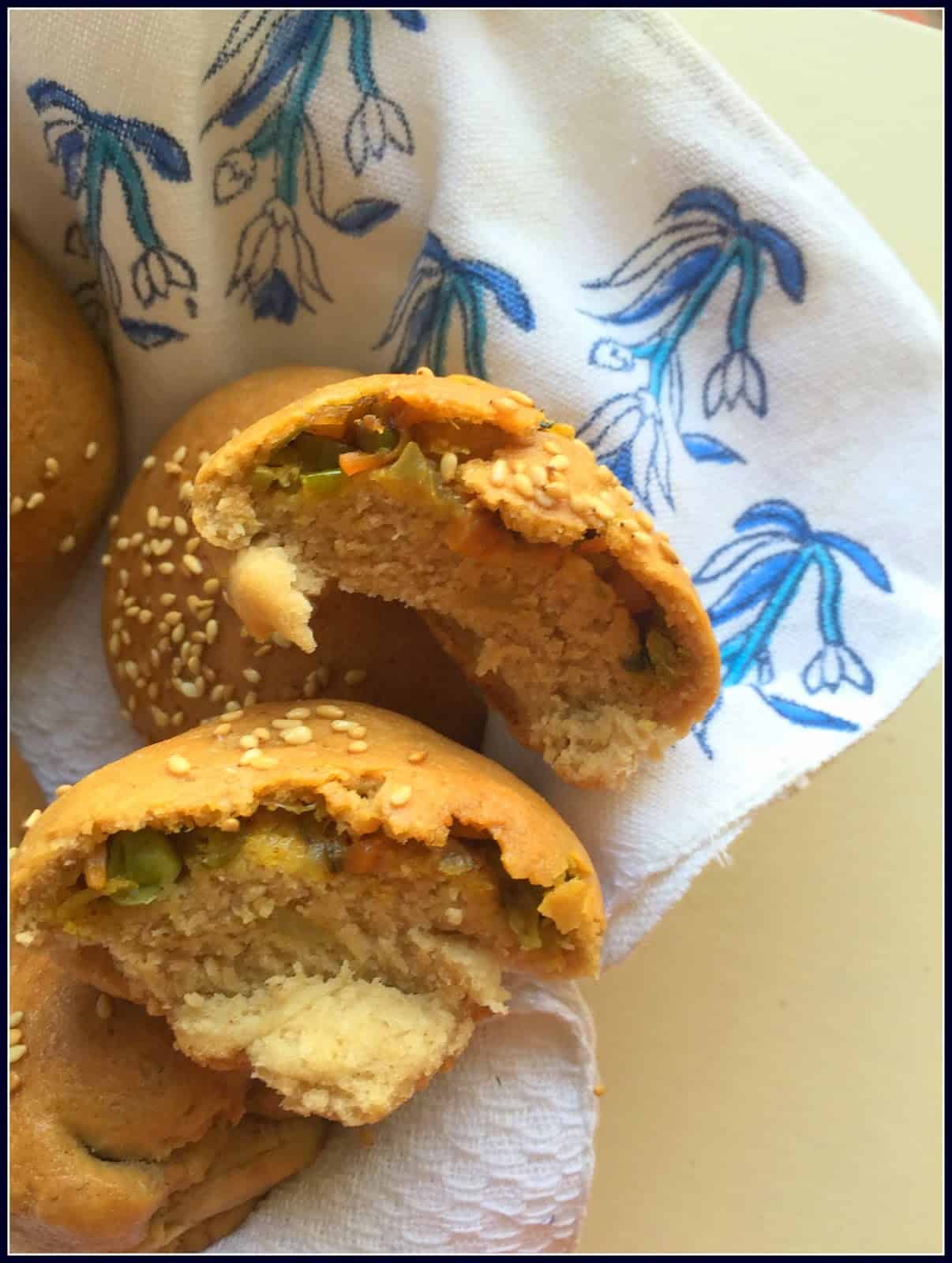 Pin
Ingredients:
Stoneground wholewheat flour – 1.5
cups (you can use normal atta / APF)
Instant yeast – 1 tsp
Olive oil – 1.5 tsp + 1 TBSP
Stuffing : Veggies minced fine
(about 1 cup) : carrots, cauliflower, potatoes, peas
Onion – 1 medium

Bell pepper – 1 small

Salt – ½ tsp + some for the dough
Seasonings and spice – turmeric
powder, garam masala, chilly powder, amchur (dry mango powder) – adjust to
taste
Sugar – ½ tsp (optional)
Coriander leaves and kasuri methi
(for garnish)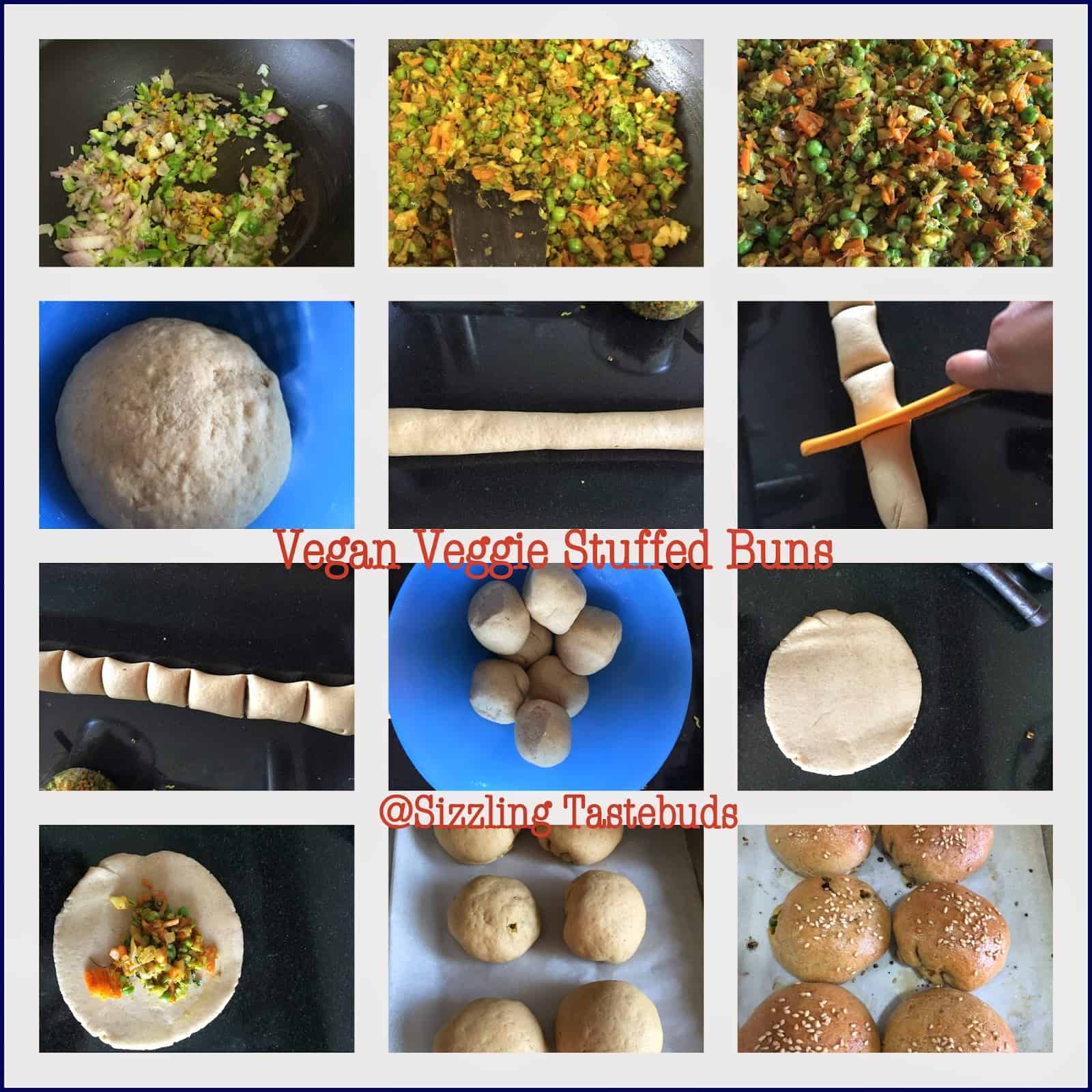 Pin
Method:
Prepare the dough with flour,
yeast, warm water, sugar as in Calzone recipe. Cover and wrap and let it rise
just once.
Meanwhile, heat oil sauté onions & bell pepper,
when it turns translucent and crunchy add the minced veggies, salt and cook till crispy.
Add seasonings,garnish and stir well
Let it cool. Check for salt and
spice
Divide the dough into 8 equal
portions, flatten out a portion, add a tsp or two of the filling. Close and
smoothen it out into a ball. Repeat for remaining dough
Let them rise for 45 mins more
covered. Towards end of the 2ndrise, preheat oven to 180 C / 375 F
Lightly brush them with oil (as
the dough was quite rough, I used it to moisten it a little bit, you can also
give an egg wash / milk wash, but this is totally optional)
Sprinkle some sesame seeds and bake
for 20-22 mins till done.
Cool on a rack and serve as it is
or with tea / soup.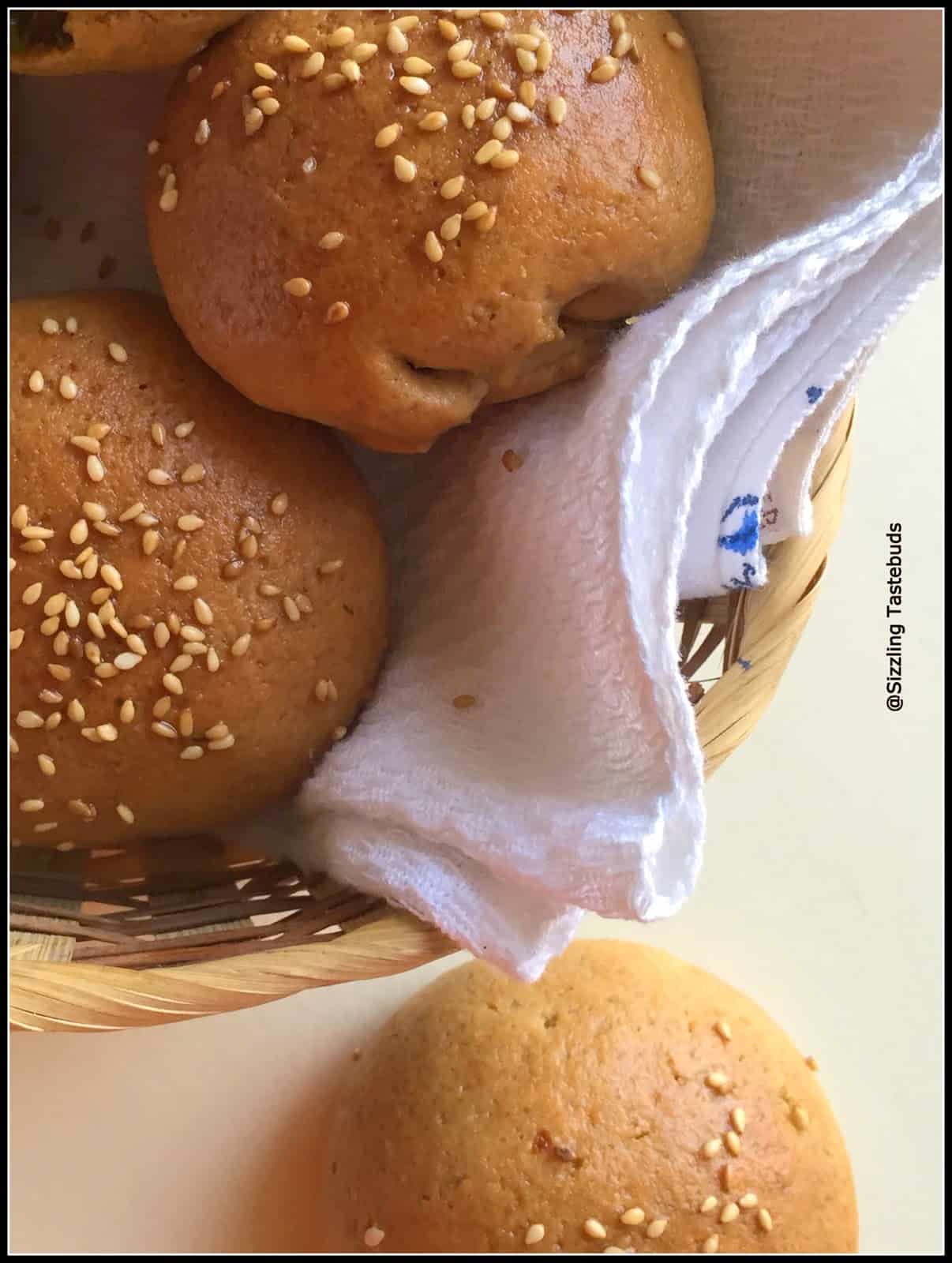 Pin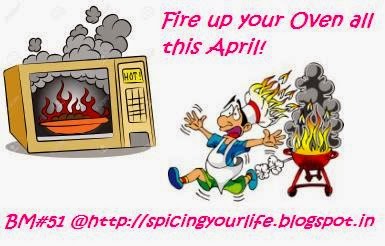 Pin
Check out the Blogging Marathon page for the other Blogging Marathoners doing BM# 51