To be honest, I had almost finalised on Litti Chokha for this month's theme of cooking from Jharkhand cuisine.
Paired with Veena , she gave me potatoes and wheat flour as the secret ingredients for this month's challenge. But as I couldn't make Litti without the authentic sattu atta, we enjoyed this rather simple but yoga delicious aloo Bharta or aloo Chokha .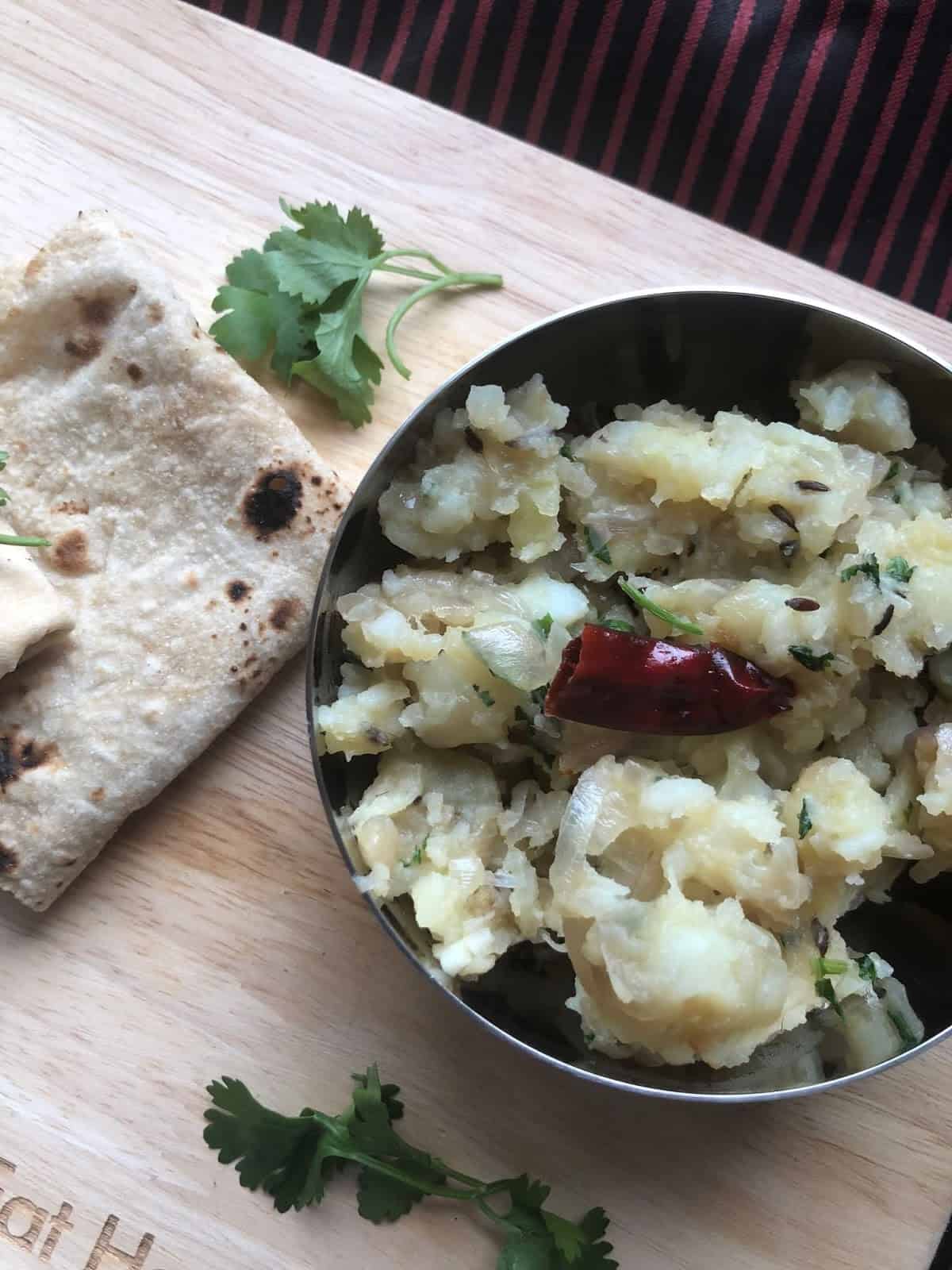 Pin

Earlier for the Bihari state theme, I had made these Makuni a.a. sattu paratha which we loved a lot. Sattu (roasted gram flour) is also used in a delicious Sattu ka sherbet (made sweet and savoury), again from the Bihar-Jharkhand repertory. 

Bihar and Jharkhand have overlapping cuisines and recipes are often made in both the sister states.The use of mustard oil is important here to give it the local flavour and we had this with hot phulkas / rotis for a delicious lunch.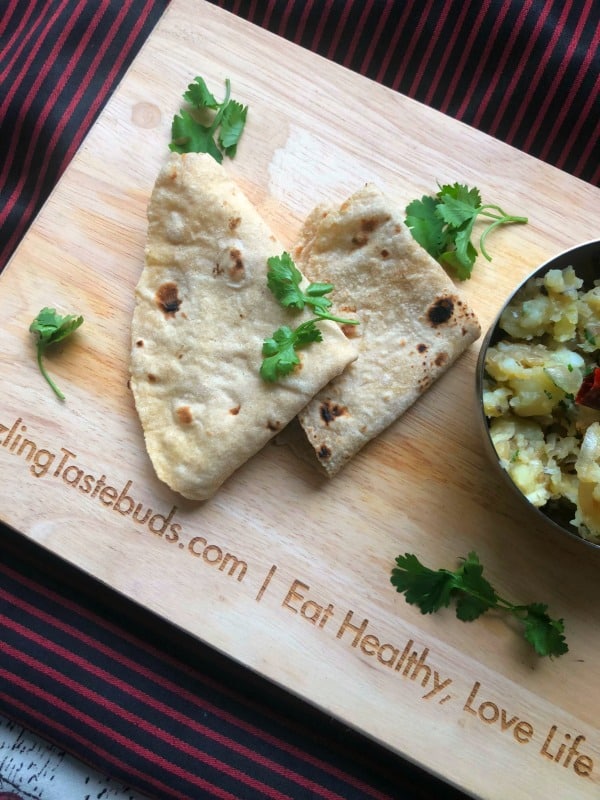 Pin

Like they say, simple is beautiful and nothing can be farther from the truth for today's dish. With previously boiled potatoes on hand, you can simply bring this dry sauté or Chokha in under 15 Mins. One of the videos I watched suggested it goes well with roti and dal fry and a salad too for a complete meal. Let's get to make this yummy, quick side dish with everyday ingredients.

Prep time – 10 Mins ; cook time – 10 Mins ; serves – 2

Ingredients:
Boiled and peeled potatoes????- 2 large
Mustard oil – 1 tbsp
Onion – 1 medium – sliced thin
cumin seeds – 1/4 tsp
Turmeric – 1/8 tsp (optional – I didn't add)
Broken dry red chillies – 1 or 2
Chopped green chillies – 1/2 tsp
Crushed dry coriander seeds (dhania) – 1 tsp
Salt to taste
Chopped coriander leaves – 1 tsp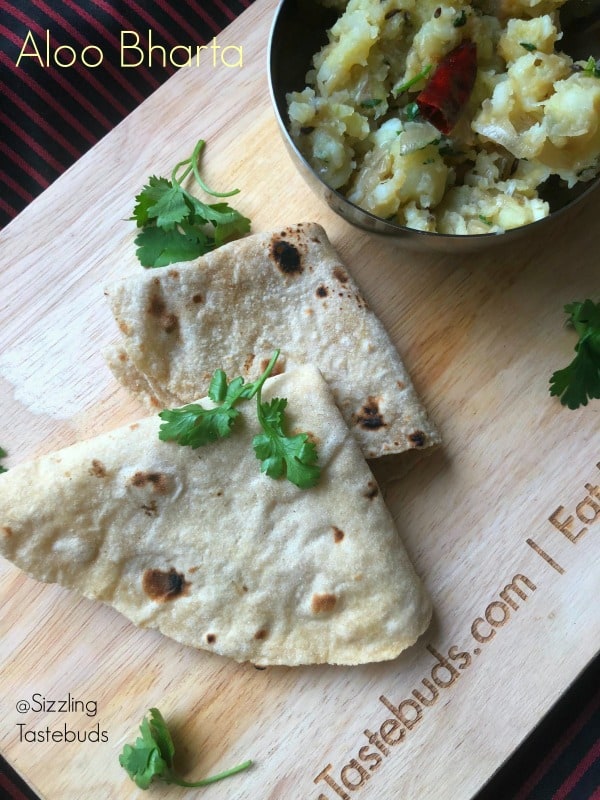 Pin
Method:
In a pan, add mustard oil to slightly smoking point.
Add mustard seeds, cumin, let them splitter,
Lower the flame and add crushed coriander seeds, broken red chillies, green chillies, turmeric
Sauté for 1/2 Min. Now add the sliced onions and fry well on low-medium flame till onions turn brownish.
Meanwhile, mash the boiled potatoes well with a fork or a potato masher till they are crumbled well.
Once the onions nicely caramelise, add the salt, mashed potatoes and mix well. Sauté further for 2-3 Mins on low flame.
Check for salt and spice and garnish with chopped coriander leaves.
Serve hot with rotis / naan / dal – rice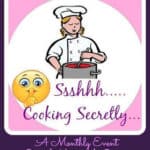 Pin