26 dishes using grains and millets – why?
Grains and millets have been the cornerstone of Indian Cooking, Of course many rice dishes are now replaced with low GI ingridents like Brown Rice / Broken Wheat / Oats/ Millets . Usually eaten as a stand alone One Pot Meal dishes or consumed with a simple raita or a curd based dish.
This is recap from my posts – listed not alphabetically (as was posted) but grain wise and dish type wise. Gluten Free being the common thread across all these 26 dishes, most of them are vegan too (wherever possible!) 
I majorly used four kinds of grains in the marathon : 
Everyday / Basmati Rice,  
Brown Rice 
Lapsi (broken wheat) /Rava (Cream of Corn)/ Oats/ Sabudana  
Millets. 
While dishes with Millets and rice alternative definitely will grow more on the blog as we look to replace rice with healthy alternatives in as many dishes we can at home, for now I am very pleased we have made a start and know where to take it from there.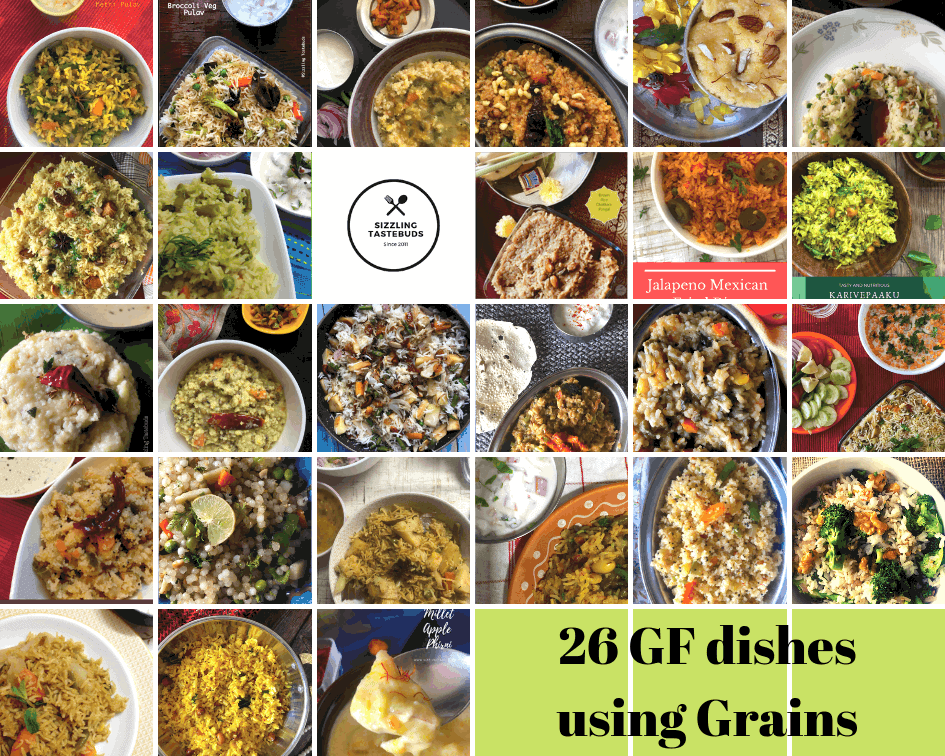 Hope you enjoy the recap, and thanking all my readers for their kind suggestions and comments !
Cheers,
Kalyani
Let's start with millets:
clock wise starting from top left, you have :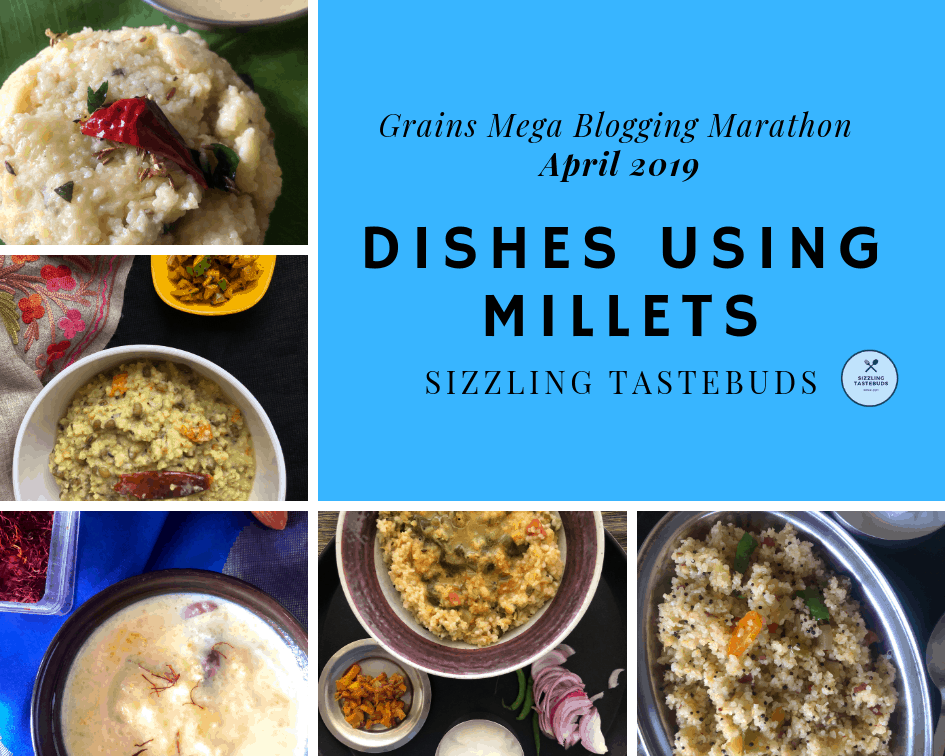 Under Pulao we have (from top left, clockwise)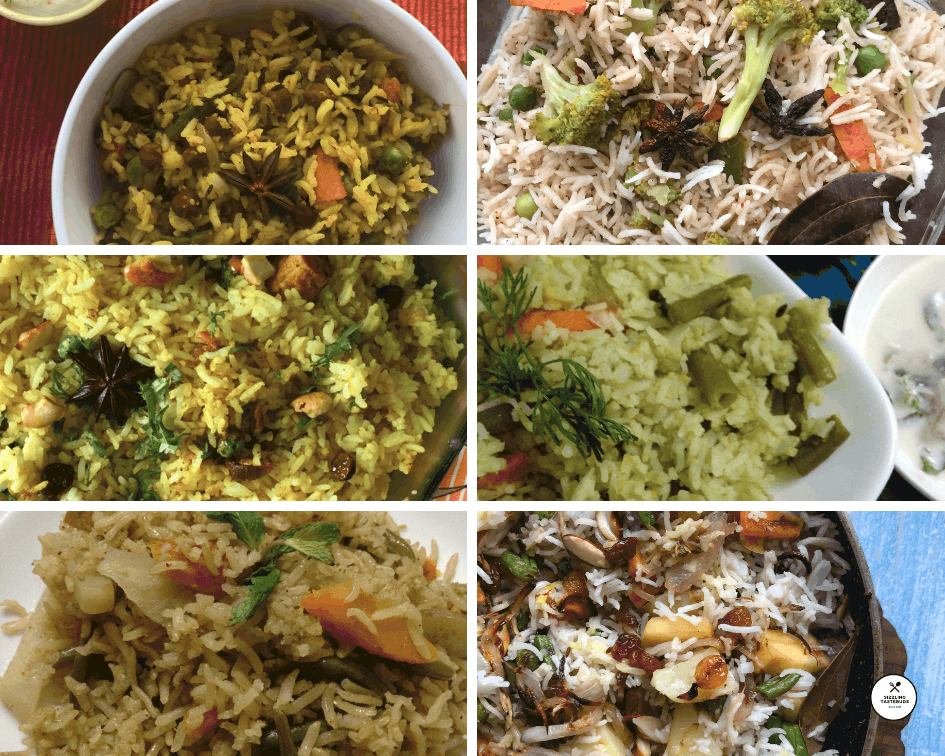 Under Biryani, we featured (from top right, clockwise)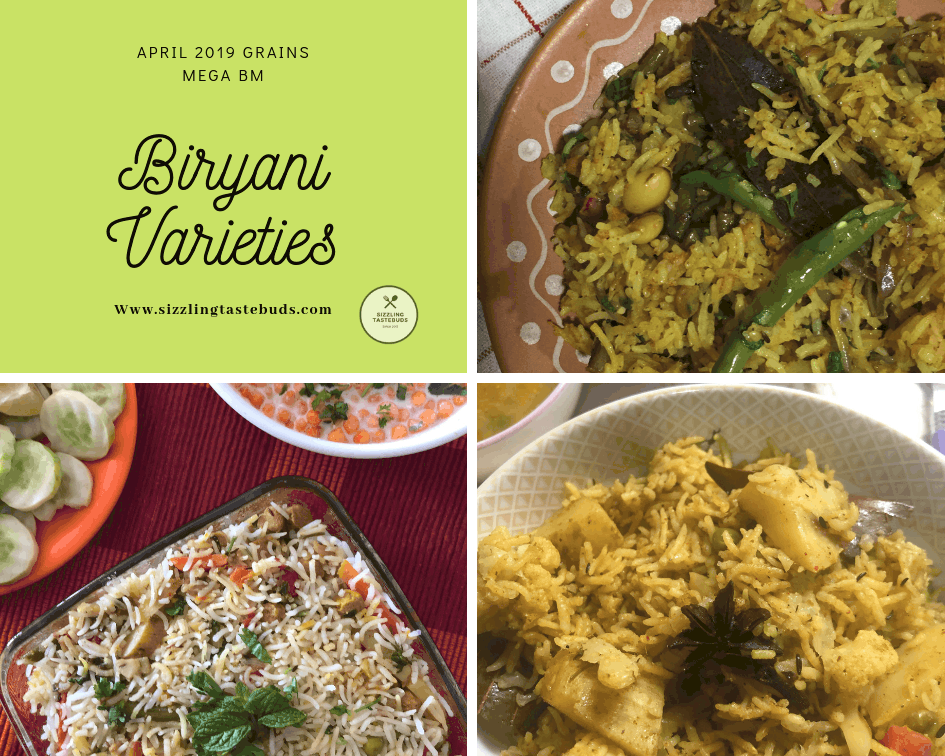 Under Fried Rice and Chitranna varieties (from top left, clockwise):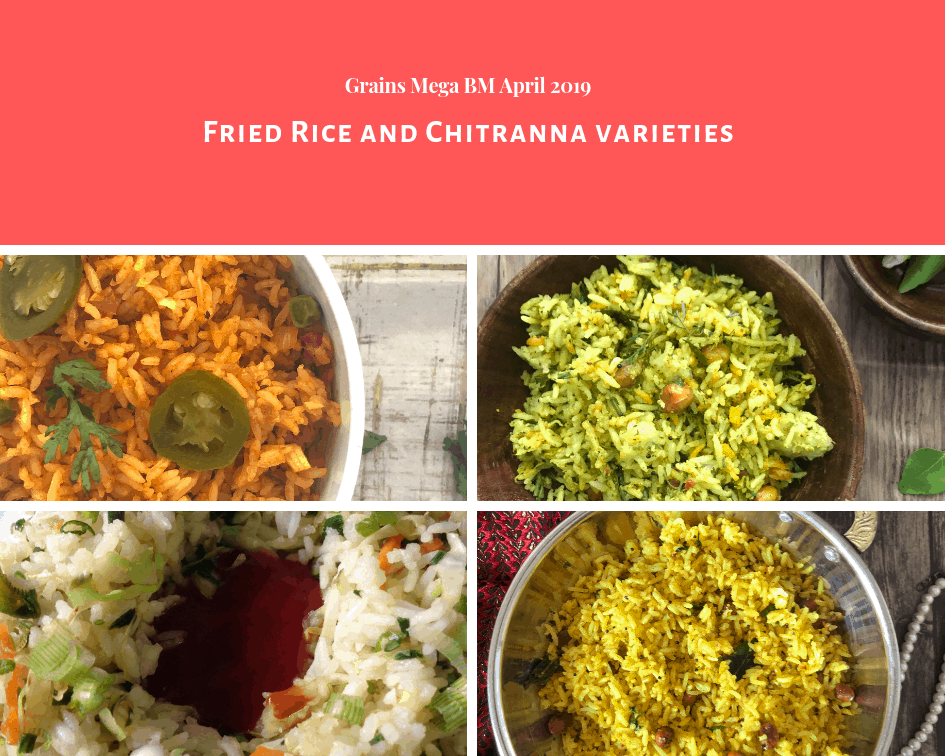 Under Oats/ Rava/ Lapsi/ sabudana, we have:
(featuring clock wise starting from top left)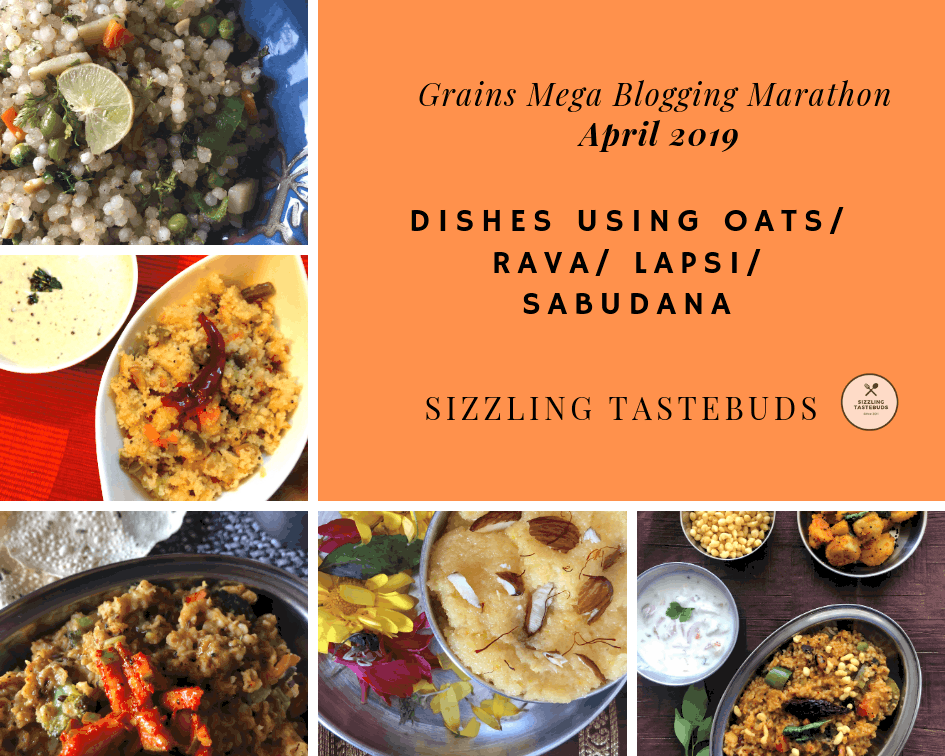 Under Brown Rice, we have: