Today's is a quick Microwave Choco chip mug cake that can cure those
midnight sweet cravings. It takes lesser time to cook than to assemble the
ingredients. What's more, the recipe can be easily doubled, tripled or even
quadrupled as this is a single serve recipe.
This week we are focussing on Desserts for Diabetics , where portion control, low cal & low fat substitutes can be easily made in place of original high sugar + high fat desserts.
What's more – this can also be easily made by older kids / single persons living in Hostels,Dormitories or PGs – A pyjama party and choco chip mug cake
in the darkness and stillness of the nights : things cant get better right ? 😉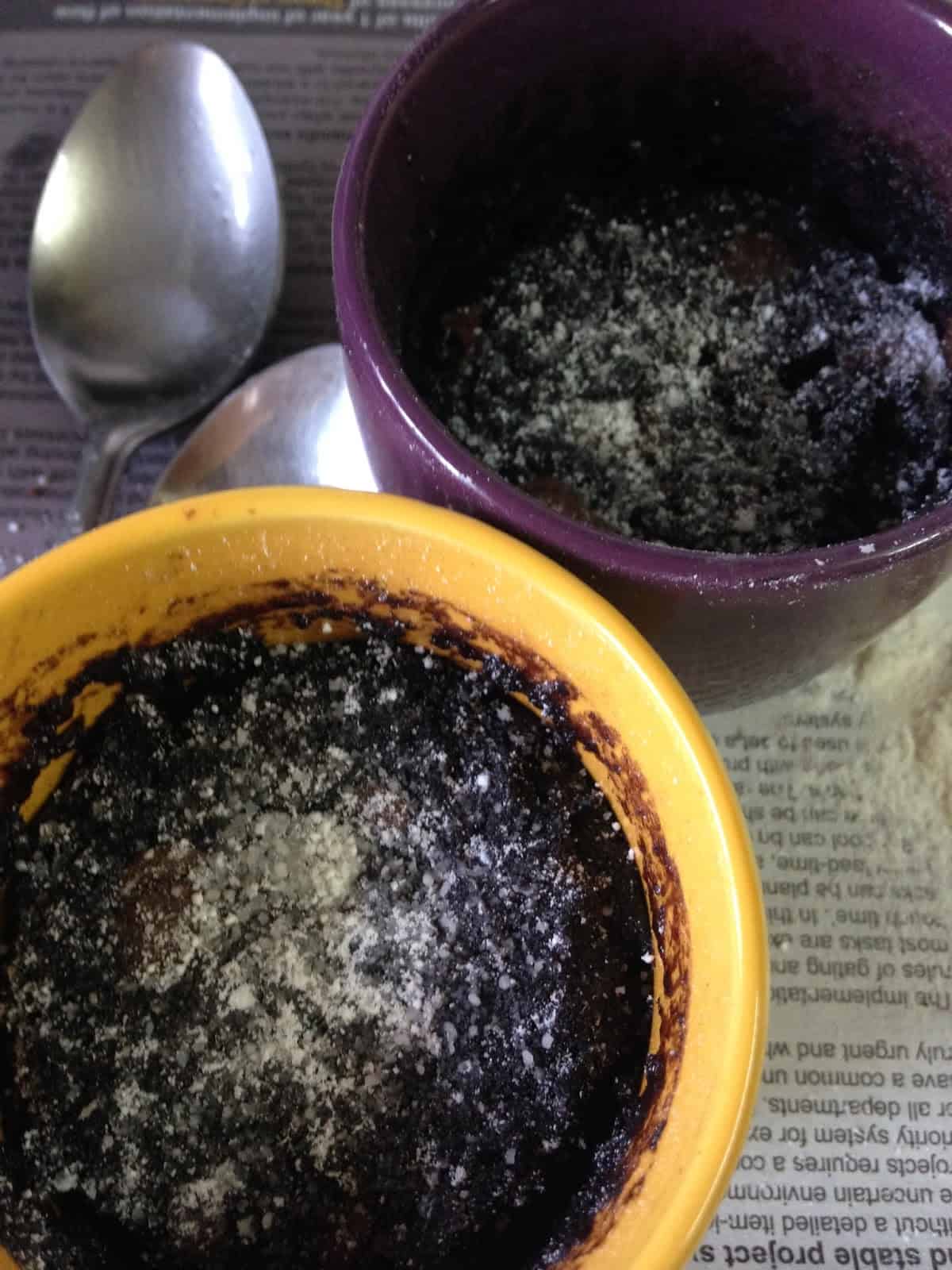 Pin

Here's presenting 2 min Choco chip
mug cake.

Also sending this to my event + Giveaway Monsoon Mojo 2 .

Prep time : 4 mins | Cook /
Microwave time : 2 mins | Makes : 1 serving

Ingredients:
Flour / Wholewheat atta – 3 TBSP
Baking soda -1/8 tsp (if you don't
have a measuring spoon, just add a teeny weeny pinch)
Dark Cocoa – 1 TBSP
Butter / Oil – 1 TBSP
Brown Sugar – 2 TBSP
Salt – a pinch
Milk – 3 tsp
Vanilla essence – a drop
Choco chips – 1 TBSP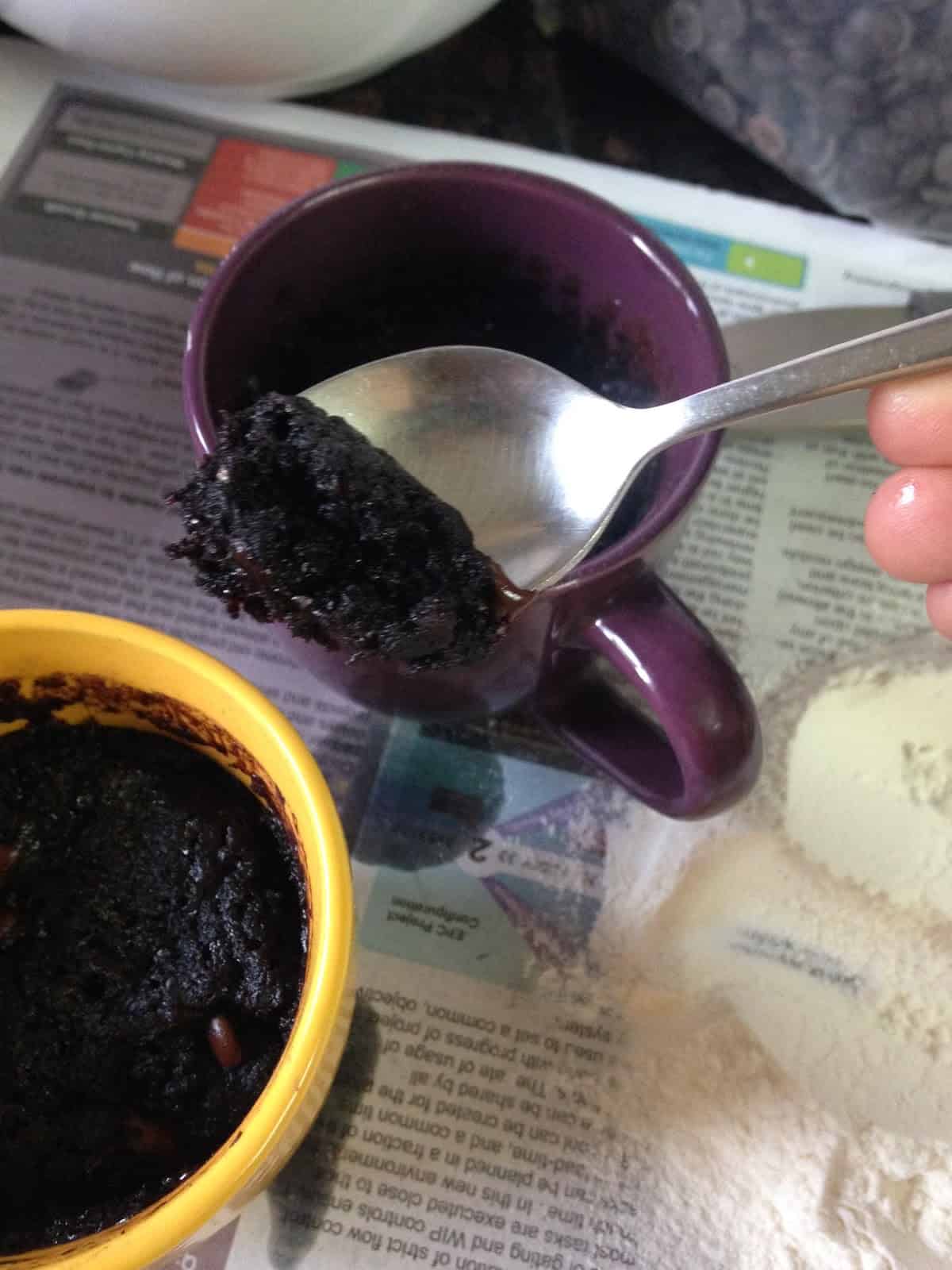 Pin



Method:
In a microwave proof mug /
ramekin, Mix the dry ingredients – flour, Cocoa, soda, salt, sugar well. Now add the
butter/ oil, milk and essence and mix and make it a flowing batter.
Top with Choco chips and microwave at 600W for a
min, then turn to highest power and microwave for 1 min. Rest for 15-20 secs
and serve immediately.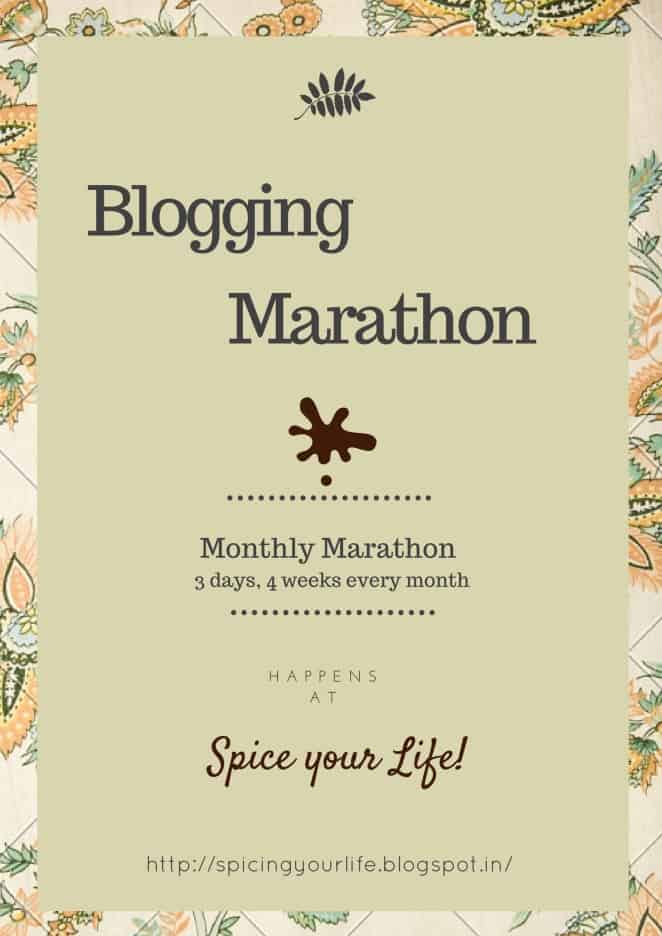 Pin
Check out the Blogging Marathon page for the other Blogging Marathoners doing BM#66