Yam or Senaikizhangu (aka Chenai in Tamil / Malayalam)  or Suran is another vegetable after Arbi / Colocasia (Sepankizhangu) thats welcomed mostly. The original plan for Alphabet Y was something else, but as that didnt materialise, I realised I had to post this often-made but never-posted dish which has been a family favourite. Amma makes yummy varuval (fried chips) too using this vegetable, but that's for another day 🙂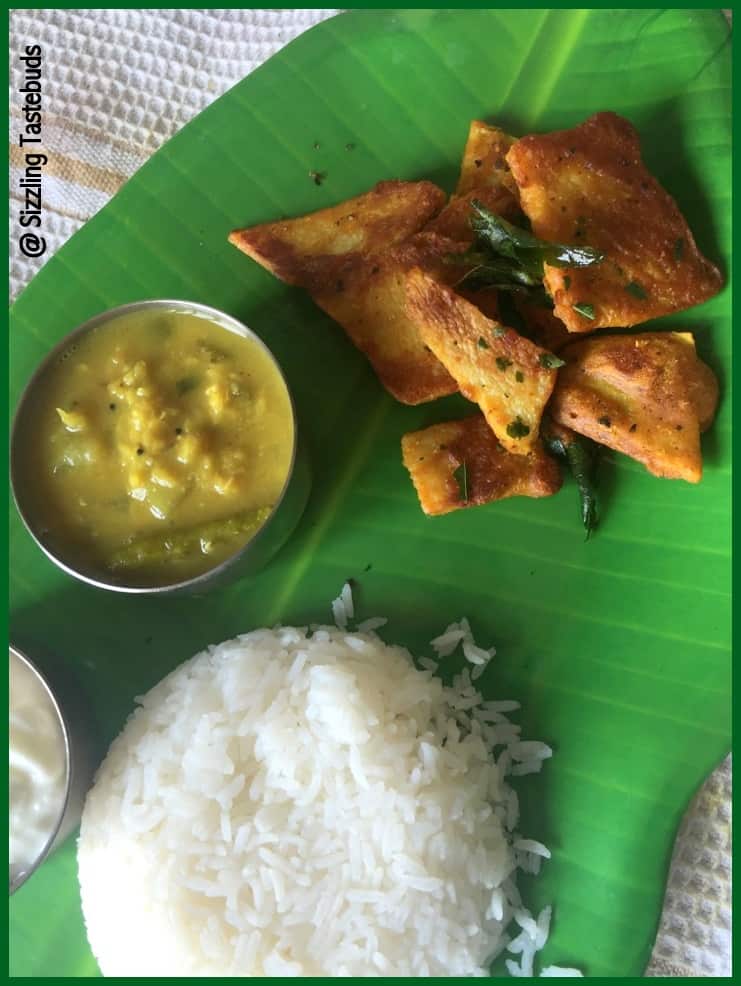 Pin



Some families dont cook this vegetable due to a food allergy OR even a skin itch that happens while cleaning / chopping the veggie. If one is not allergic, then the following tips can be followed to clean and chop the veggie (unless of course one is using the frozen / ready to use yam)
Soak the elephant foot (aka Yam / Suran) in water for 20-30 mins – the outer mud clinging to it will dissolve away. Now pat dry with kitchen towels, and let it dry for 5 mins
Now wear gloves or oil your hands with castor oil liberally and scrape out the outer thick skin with a sharp knife. 
Wash the yam once again if required and chop into required size / shape. 
If making, grease the slicer with sesame oil and make fries as desired.
Using tamarind liberally while cooking also reduces any itch that might be caused while consuming this.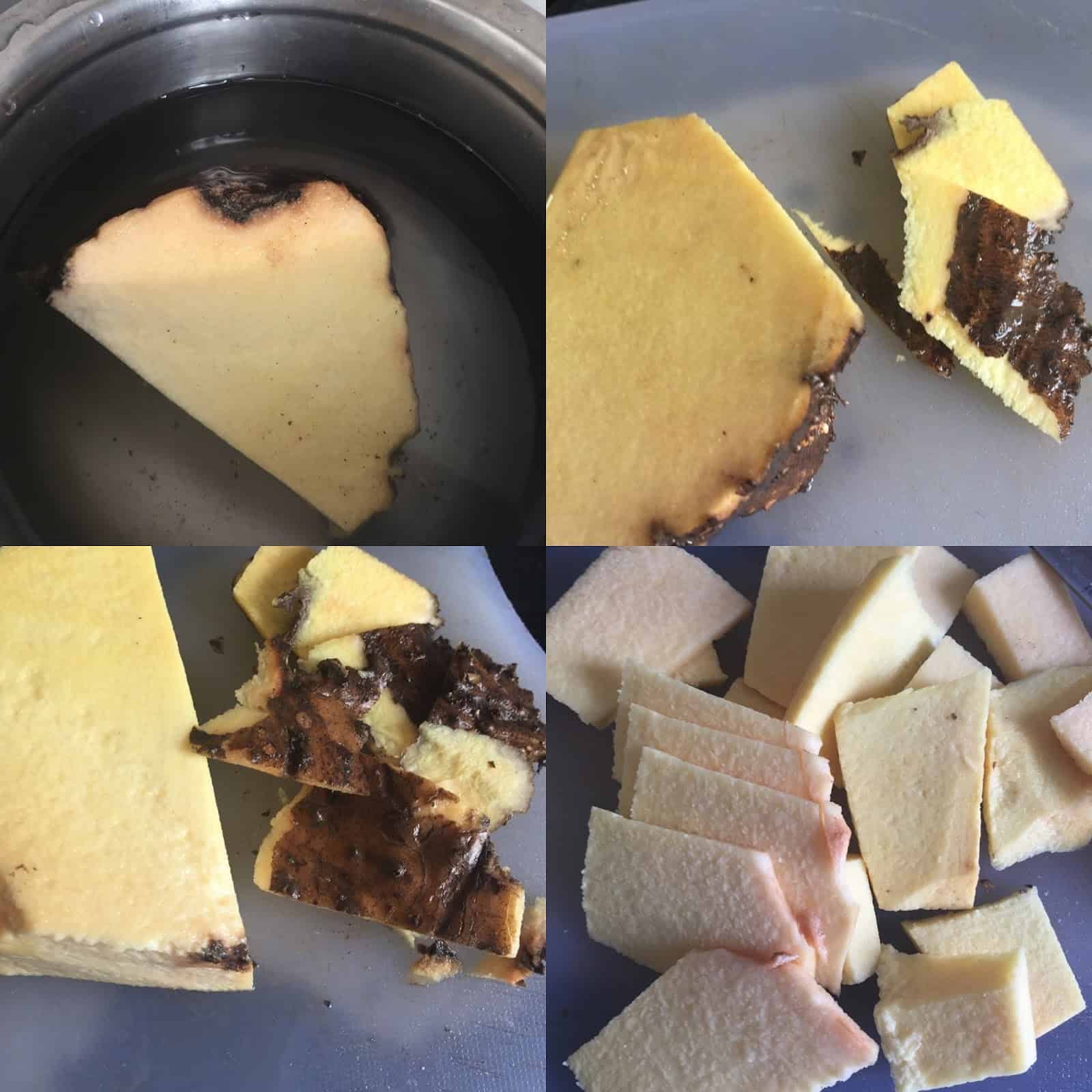 Pin
Lets get to today's dish – Chenaikizhangu Fry. Like the Chettinad Potato fry or Sepankizhangu Roast, this is one lipsmacking and addictive side dish for rice with Sambhar or Rasam or even Curd Rice.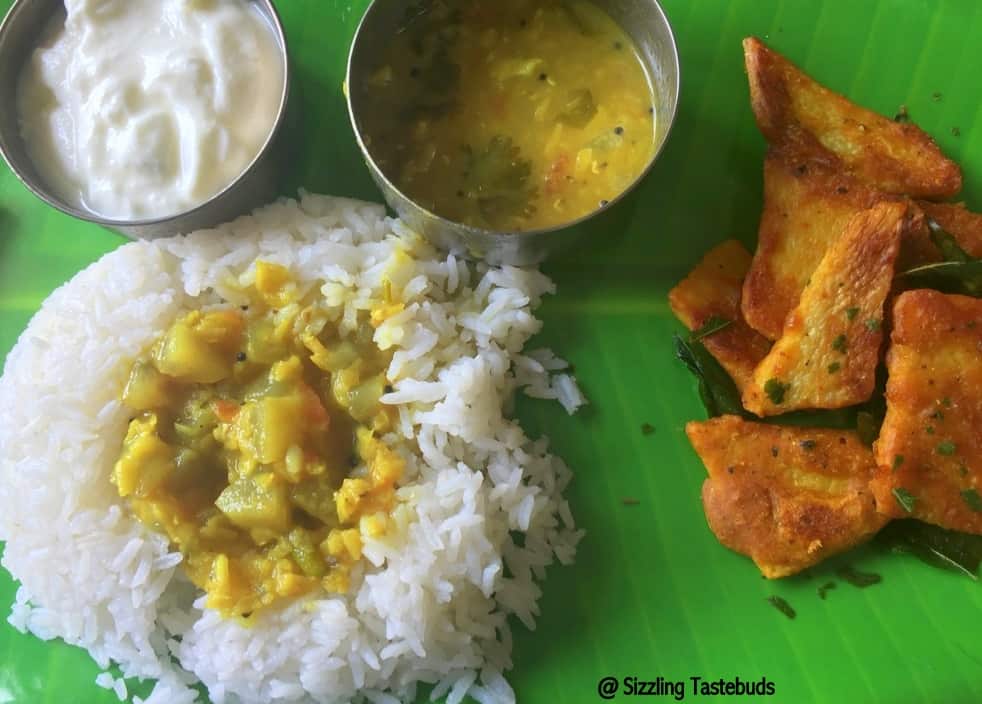 Pin


Prep time : 15 mins, Cook time : 15 mins ; serves : 3
Ingredients:
Yam / Chenaikizhangu / Suran – 200 gms
Oil – 4 TBSP
Tamarind paste – 1 tsp
Turmeric powder – 1/4 tsp
Salt – to taste
Curry leaves – few
Masala mix  : 
Besan / Kadalai maavu / Gramflour – 2 TBSP
Rice flour / Arisi Maavu – 1 tsp
Red chilli powder – 1/2 tsp
Amchur / dry mango powder – 1/4 tsp (opt.)
Jeera powder – 1/2 tsp
Dhaniya powder / Coriander powder – 1/2 tsp
Black pepper powder – 1/4 tsp
Salt – to taste
Oil – 2 tsp
Water – as required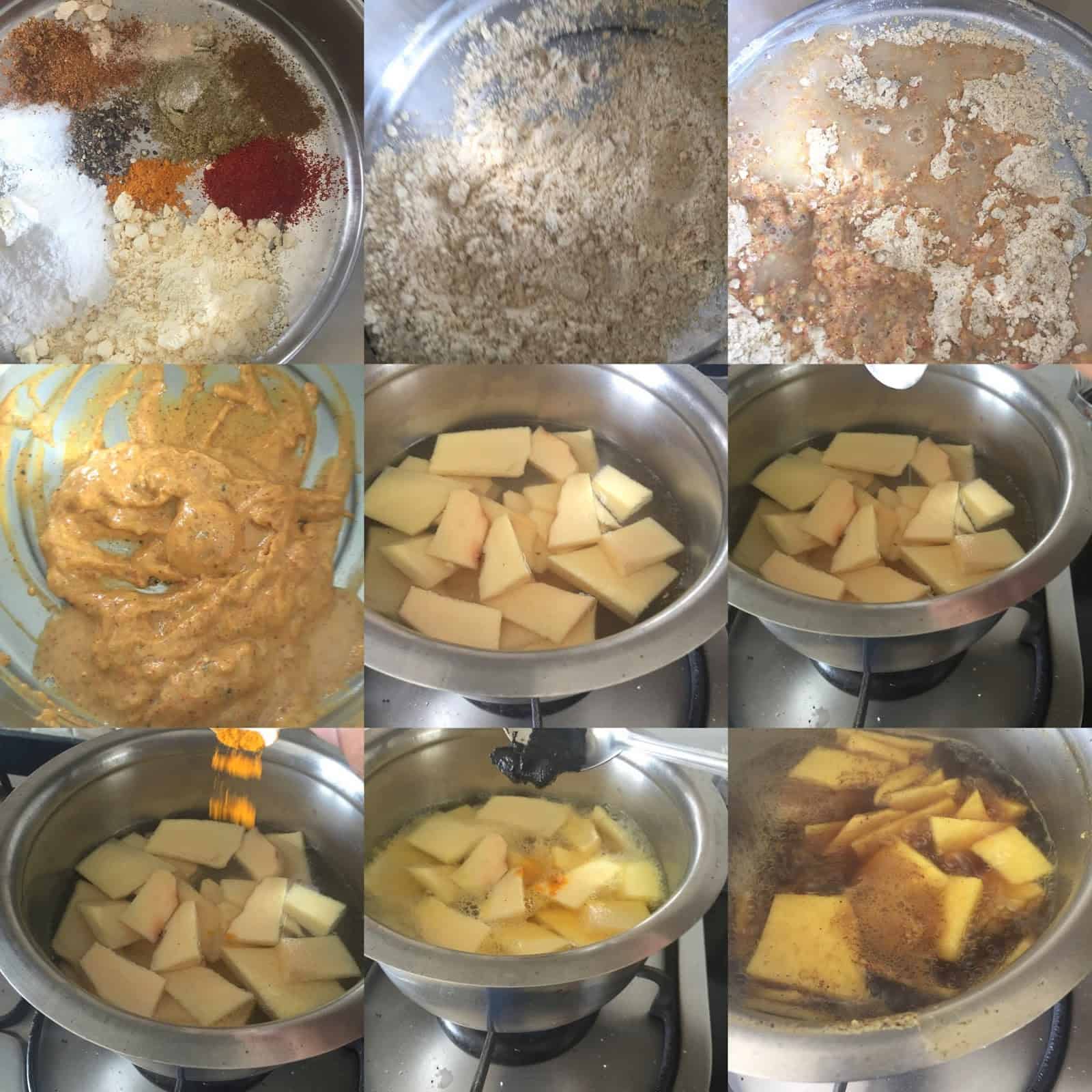 Pin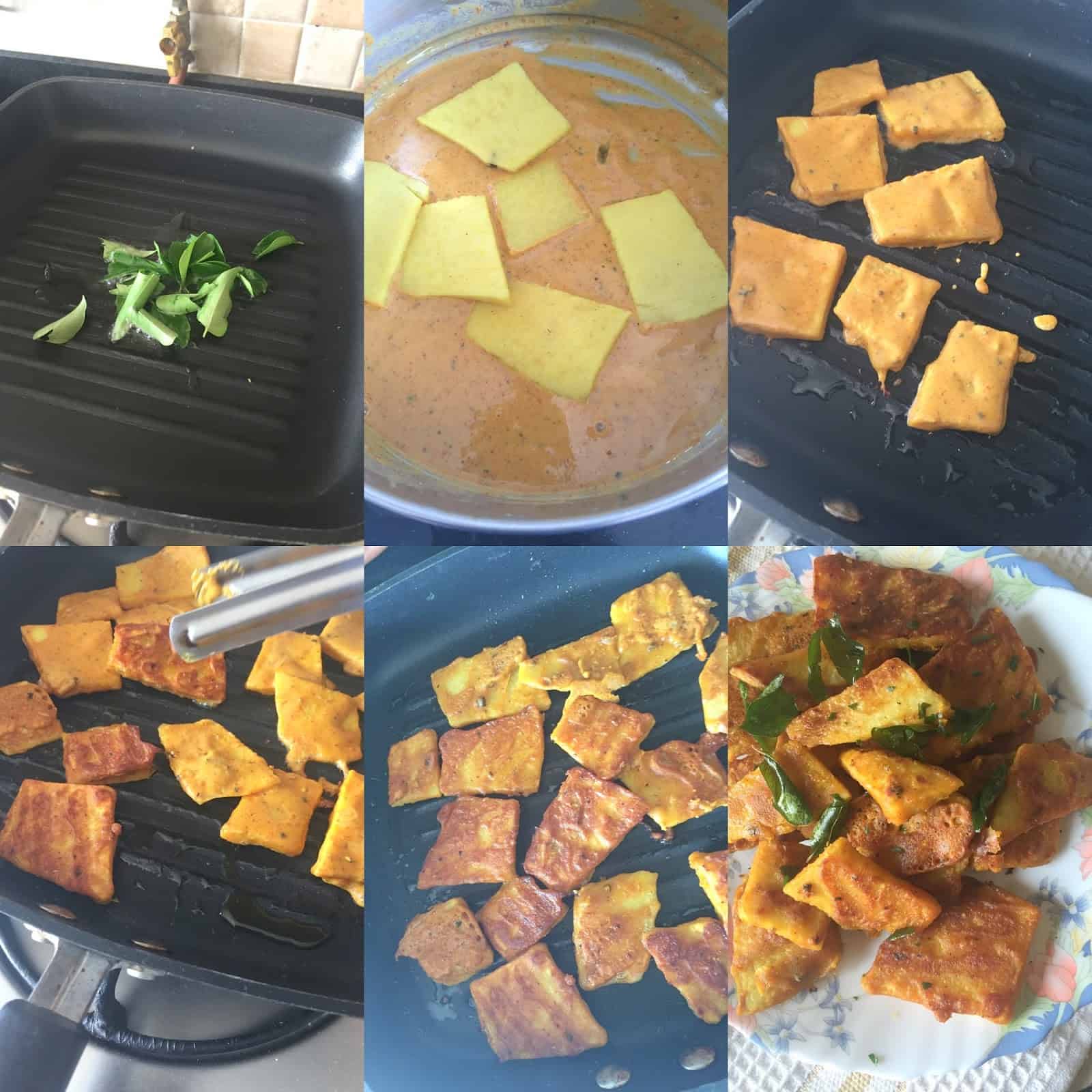 Pin
Method:
Wash and clean Chenai kizhangu as mentioned above. Slice into slightly thickish discs (of uniform thickness). 
Place these slices in a bowl of hot water, add salt, turmeric and tamarind paste and cook covered for 6-7 mins. Drain completely.
In a bowl, add all the ingredients for Masala paste and mix well. Add 2-3 TBSP water to make a thick paste (like how you would make for bajji / Pakora)
Heat a non stick pan / tava, heat 4 TBSP Oil. Dip the boiled yam slices in the masala paste and place gently on the pan, without overlapping. Cook till roasted well on medium flame and flip on the other side till both sides are well roasted. (you could fry this vegetable dipped in masala directly in oil, but I chose topan fry for obvious reasons). Repeat till the batch of veggies gets done. 
You may require a little more or less oil depending on the thickness sliced and the masala paste consistency. 
In the remaining oil, spurt curry leaves till crisp. use as garnish for the fry.
Serve hot with Rasam + rice 
Here served with Lauki Dal + rice, curd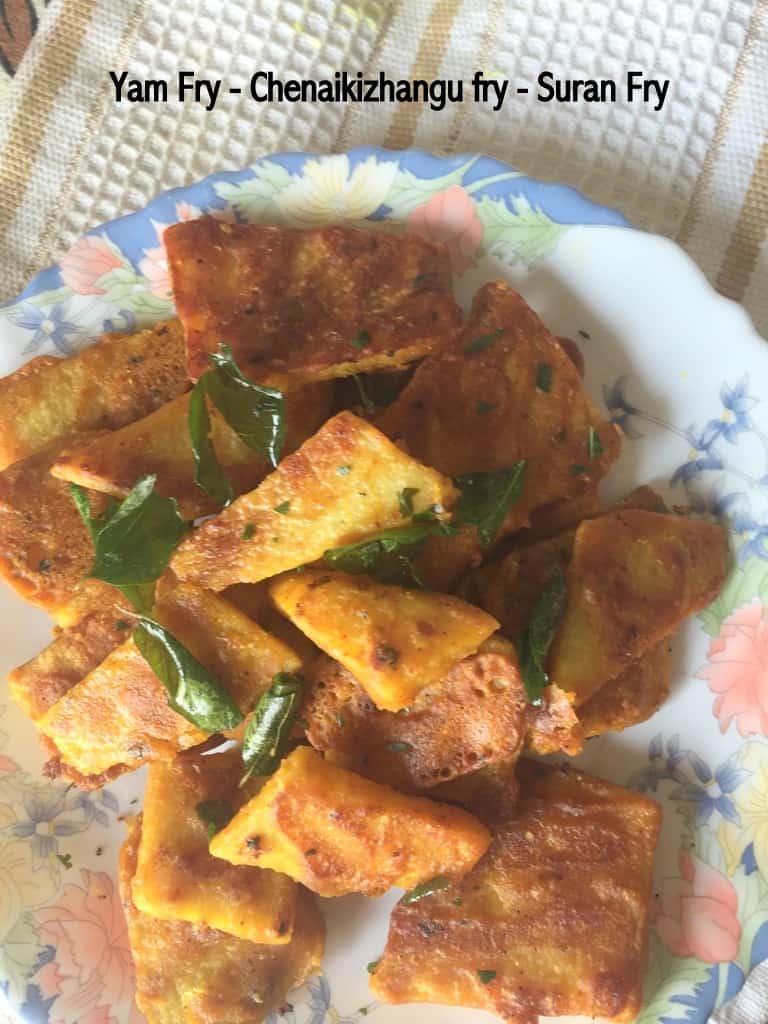 Pin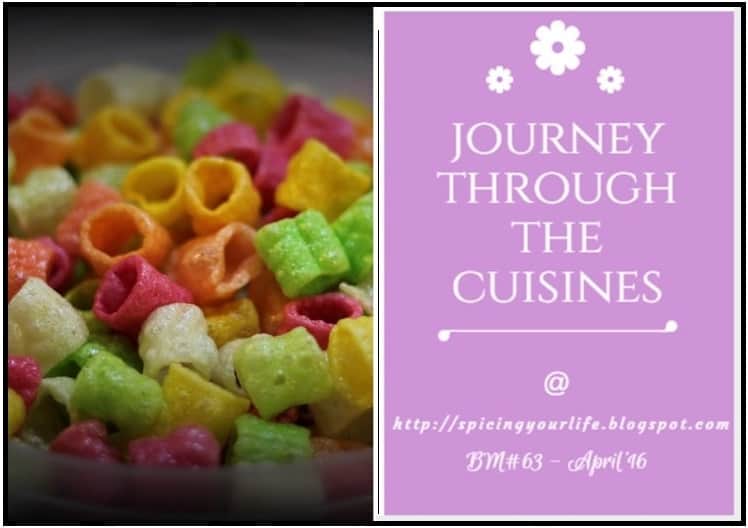 Pin
Check out the Blogging Marathon page for the other Blogging Marathoners doing BM# 63