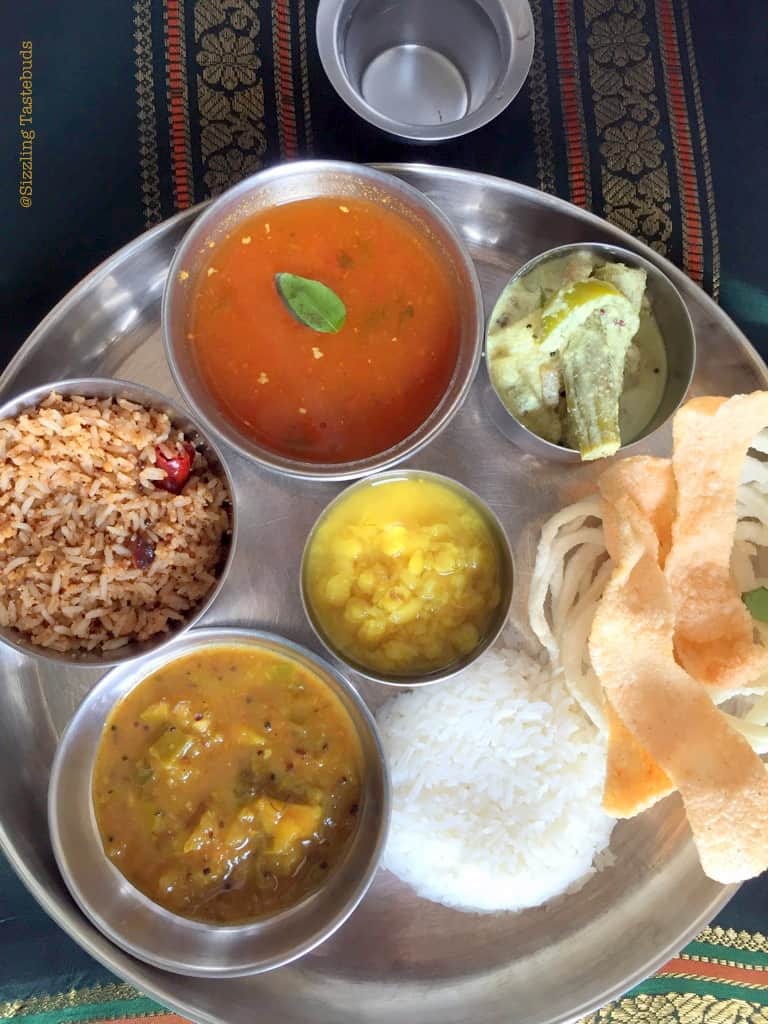 And so, here it is : Xtra Special Festival meal.
Why is it special ?
For the following reasons –
It was a meal cooked by both husband and me together for the first time – for the Ugadi festival feast earlier this month . He helped me prep, chop and cooked along with me. So its Xtra Special 😀 – It also gave me an opportunity to make Ulundorai for the blog specially :))
Start (including prep) to finish time was 45 mins flat
Its also satvik and entirely onion-garlic free
Entire meal was cooked in just 4 TBSP of oil
It contains one new dish which is a favourite with both hubby and me – Ulundogorai.
Also special coz my elder one clicked most of the pics (after the Naivedyam / offering was done to God)
My little one ate the fryums and said "amma very nice mammam (food)" 😀
And yes, this is a no-recipe post with just one new recipe post of Ulundogorai in a separate post 🙂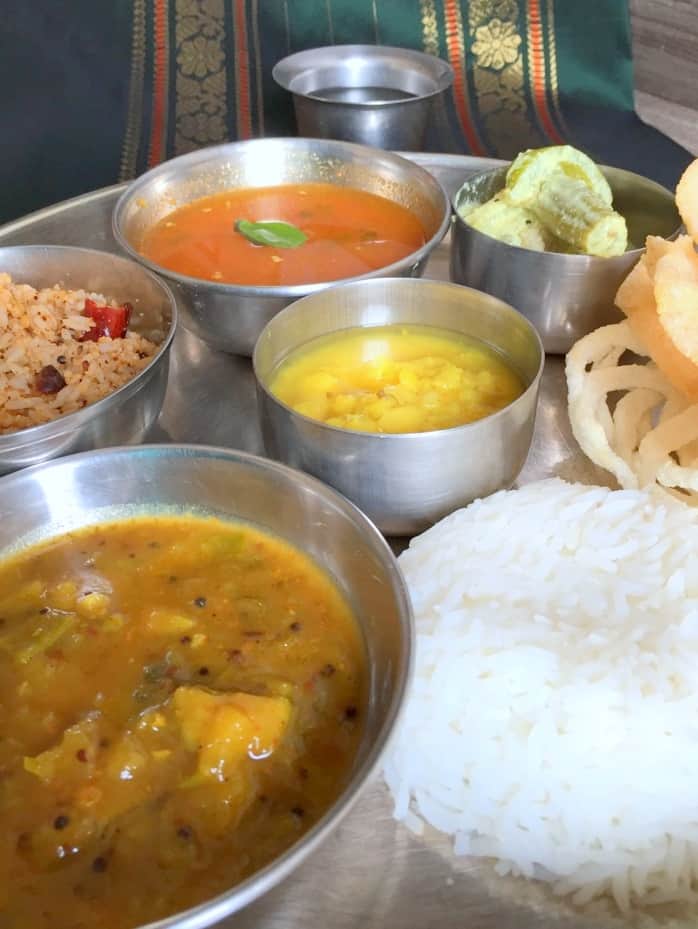 I didnt need any more reason to make it xtra special.. So enjoy the treat !
Featured below, clockwise:
1) Ulundogorai (Urad dal spiced rice) – recipe here
2) Tomato Rasam
3) Avial
4) Fryums / Arisi Vadam / Vathal
5) Steamed Rice
6) Manga Pachadi (raw mango tangy gravy)
7) Elai Paruppu (Toor dal cooked and a pinch of turmeric & added)