We are almost at the end of 26-day Blogging Marathon, and I have chosen Street food as a theme. While I had a lot of Cantonese veg and vegan options for the Alphabet X, something drew me to this ultra delicious Mayan dip named Xnipec Salsa.
Xnipec is a super spicy Salsa, and we used pickled Jalapeños instead of Herbanaro. It is Mayan for Dog's Nose or Dog's Snout. The salsa is pretty spicy so probably it refers to the nose turning red or sweat like a Dog's nose
I had made this along with the Jain Taco Bhel when I caught up with my friend recently.
And therefore, although the original recipe had onions, I couldn't add as my friend is a staunch Jain.
However, the other ingredients simply made up for the onion and we didn't miss it at all. This is a quick dip and can go great with Veg Crudites, Nachos, Potato Wafers or even as a spread for Quesadilla or Burritos.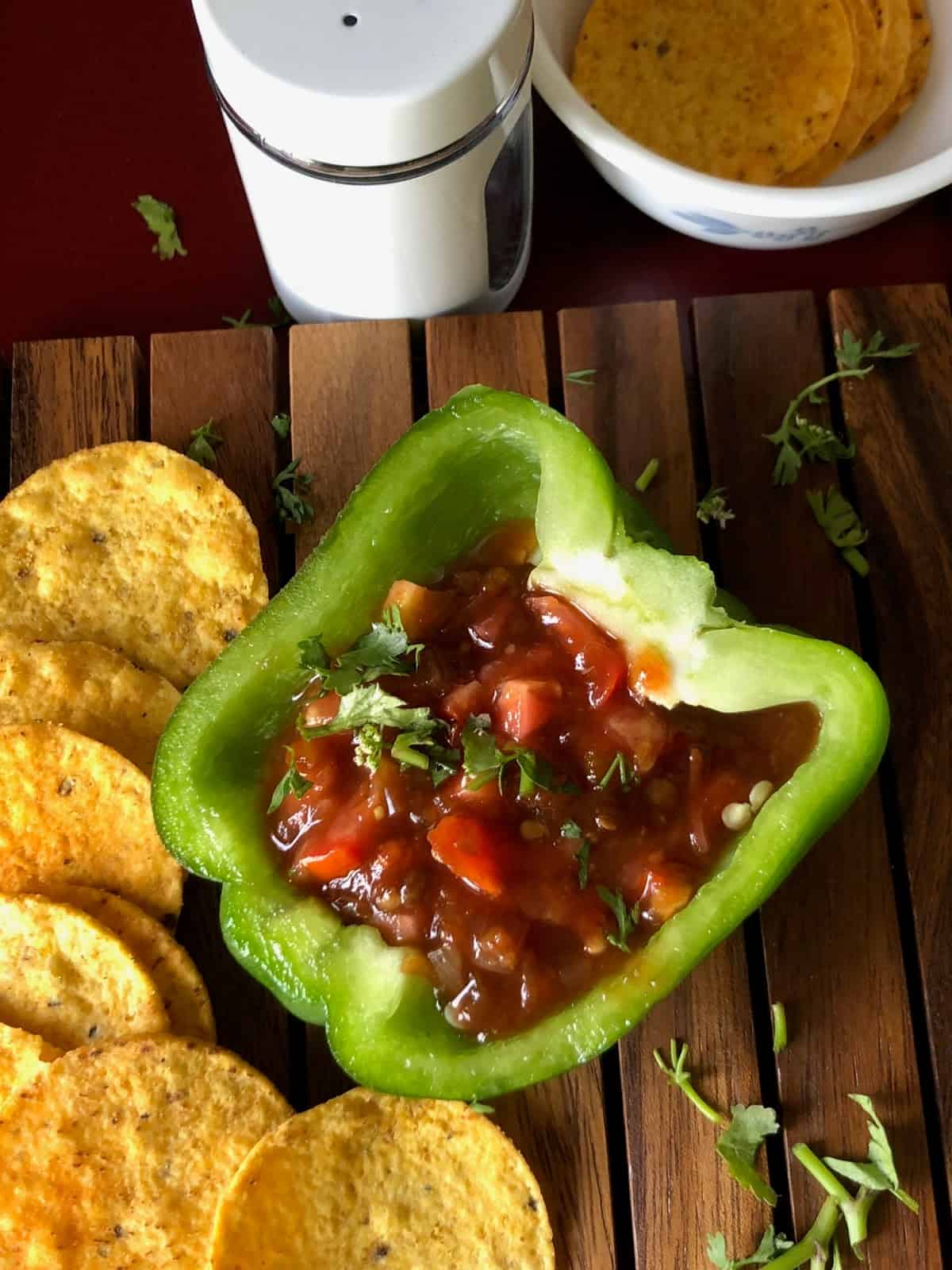 Pin
Other Dips you may enjoy are:
Tomato Mint Coriander Chutney (Salsa) | Vegan,GF (oil free too)
Vegan Almond Basil Pesto | Vegan and GF
Let's get to today's easy peasy but truly delicious dip.
Adapted from Genius Kitchen.
Prep time – 15 mins, Zero Cook, Standing time – 15 mins
Serves : 2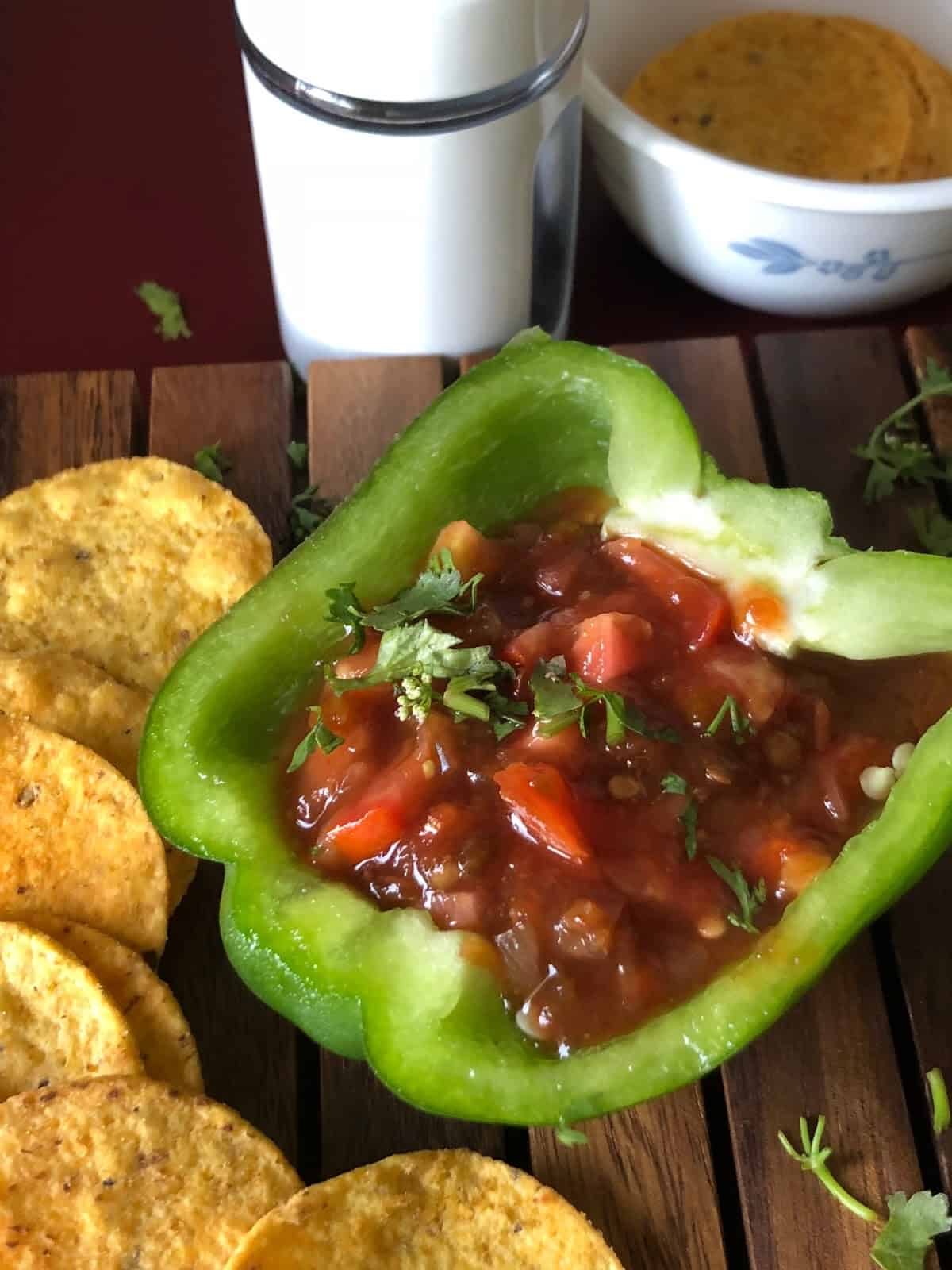 Pin
Ingredients:
Chopped Tomato – 1 cup (I slightly pureed them chunky along with the Jalapeños)
Chopped Jalapeños (or any other spicy chillies) – 2 Tbsp (adjust to taste)
Chopped Onions – 1/4 C (I didn't add)
Fresh Orange Juice – 1/2 cup
Salt and pepper – to taste (optional – I didn't add)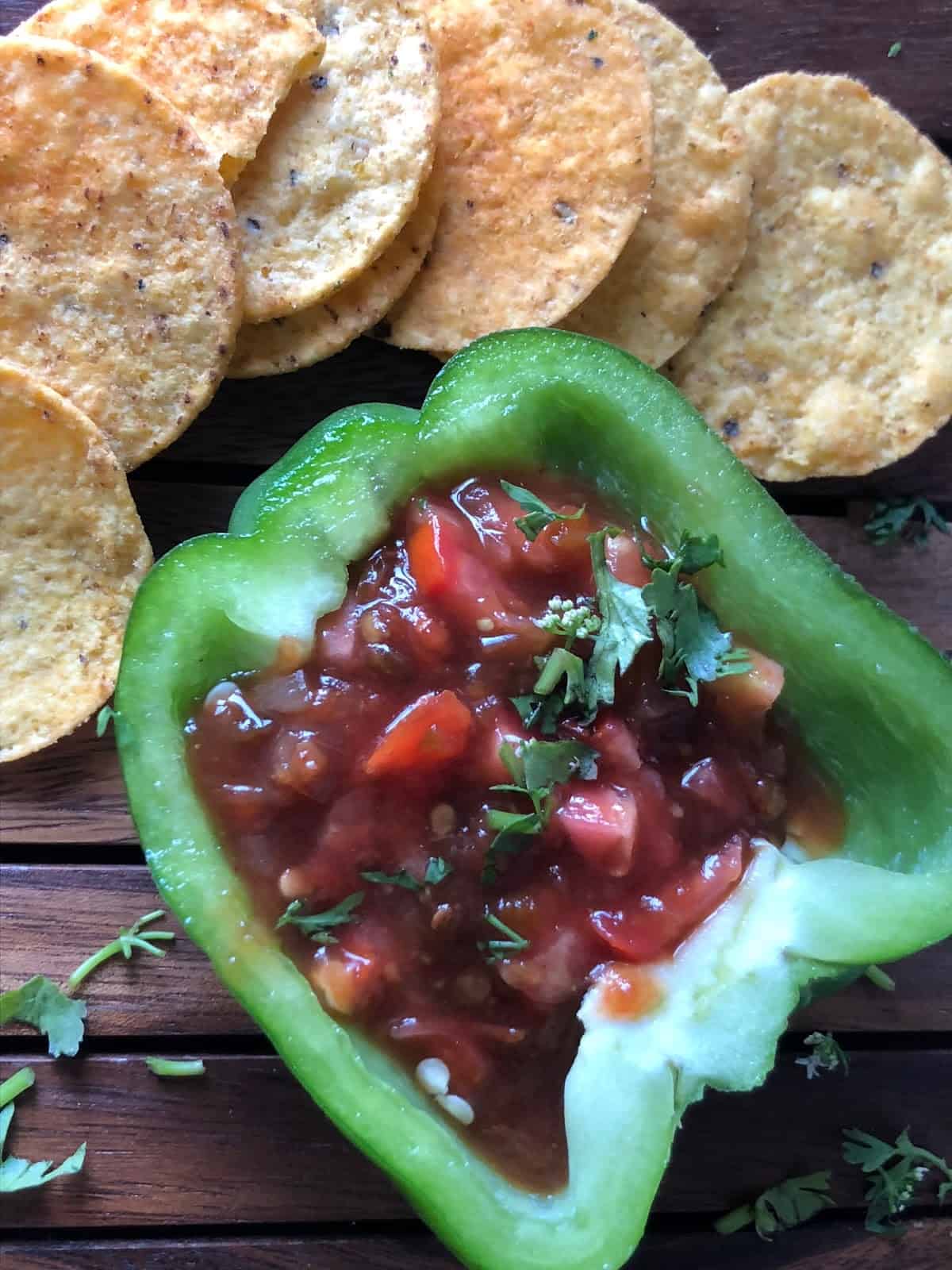 Pin
Method:
Mix all the ingredients, give a standing time of 15 mins (preferably chilled).
Serve with Nachos or any crudités (I am guessing it would go well with our desi Roasted Papad too :p)
Pin
Check out the Blogging Marathon page for the other Blogging Marathoners doing BM# 87