During this Baking Marathon, it gave me the courage to try out different kinds of cookies and biscuits like Custard powder Coconut cookies, Carrom seed (Oma) biscuits, and the wonderful Baked Onion Crackers . So this biscotti looked like a natural extension. Biscotti is a doubly baked cookie
– simply put it resembles our Indian rusk (popular in Indian Bakeries).
Wholewheat,healthy and made with very little ingredients, these were much
liked by both the kids.
I didn't cut the biscotti the usual oblong oval shape , but
nevertheless we liked them a lot. I would increase the sugar slightly the next
time round as I wasnt sure if the tutti frutti would be overpowered. With a
good shelf life, this can be a good car snack for those long drives.
Or if you are like me, make these and then ask the husband for
a long drive with the kids in tow 🙂
Baking Marathon Day 23 : Tutti Frutti Biscotti
Recipe type : Quick snack
Course: snack
Prep time : 10 mins | Bake time :
25 mins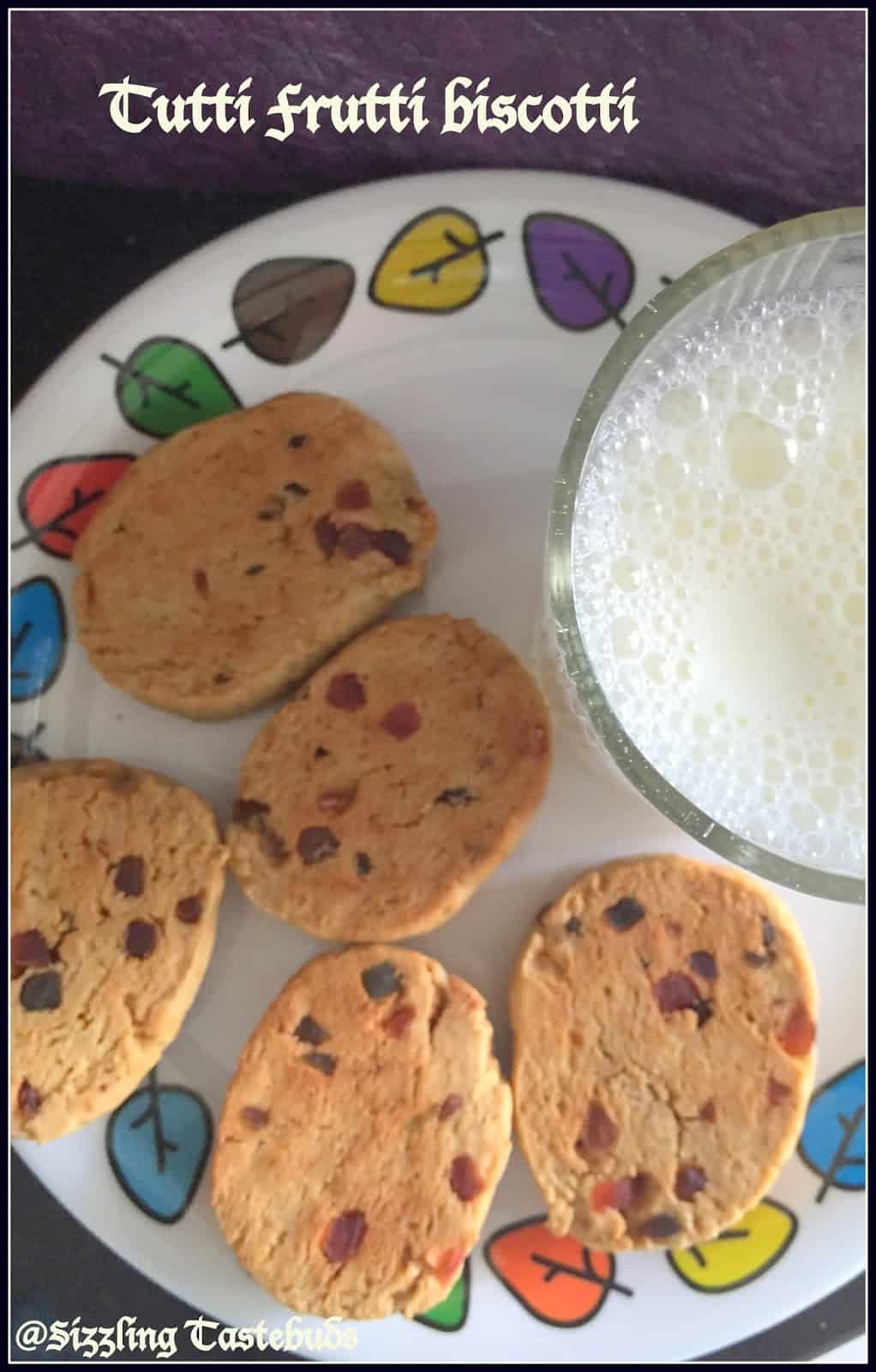 Pin
Ingredients:
Wheat flour – 1 cup
Sugar – 1/2 cup
Tutti Frutti – 1/4 cup
Oil / butter – 4 TBSP (I used oil)
Salt – a pinch
Milk – 1/3 cup (use almond milk if you want it vegan)
Baking powder – 1/2 tsp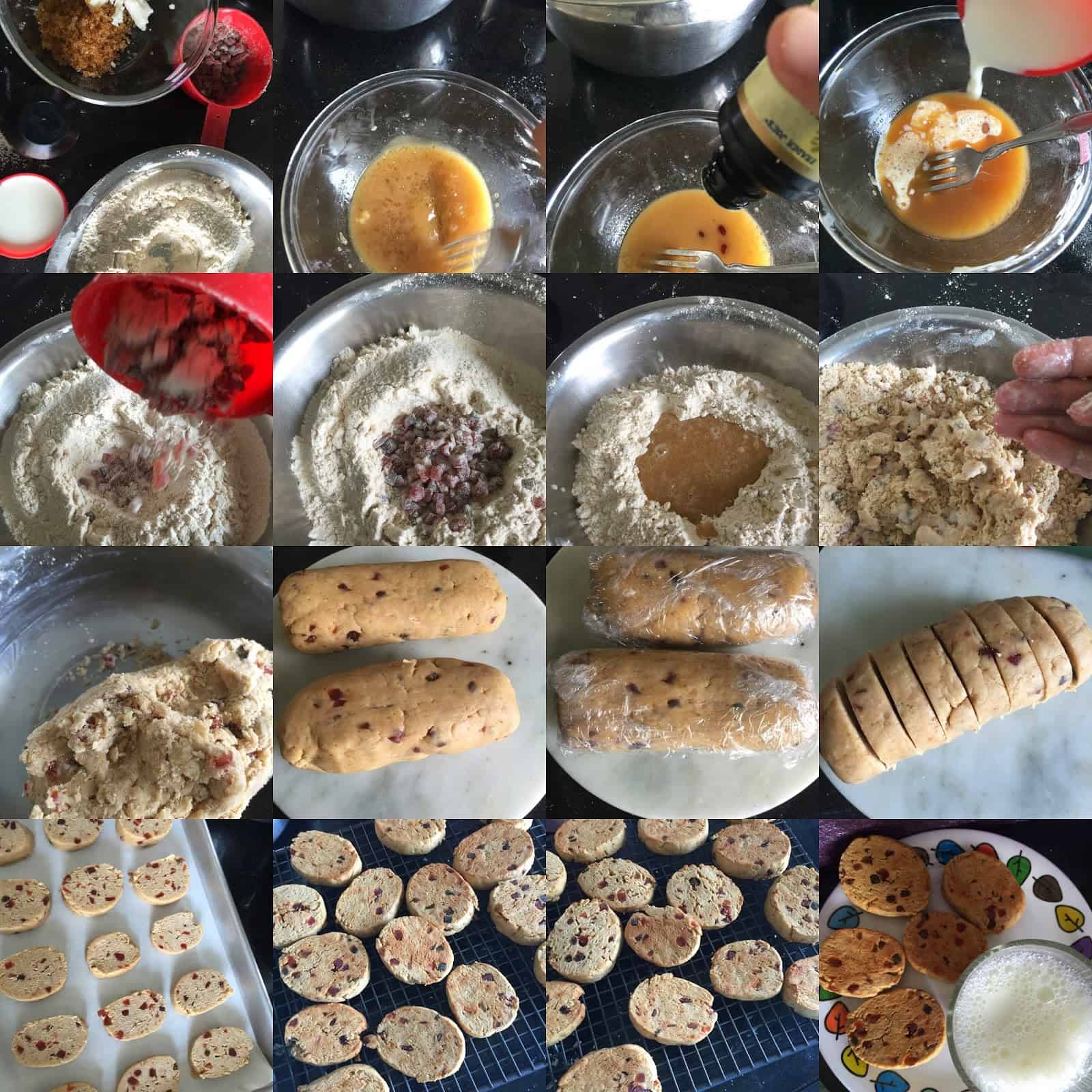 Pin
Method:
Sift the flour with salt and baking powder. Add tutti frutti
and mix well. Now whisk the sugar and milk well, once dissolved, add oil and
mix. Add the flour with tutti frutti to this wet mixture.
Knead well. Cling wrap and refrigerate for 45 mins. Towards the
end of this resting period, preheat oven to 180 C
Once done, unwrap the dough, Bake for 12-15 mins on one size.
Cool for 10-12 mins
Now with a sharp knife cut into thick slices (shape doesnt
matter). and with the cut side down, bake for further 4-5 mins till crisp and
slightly browned at edges
Cool on rack and serve with tea / milk.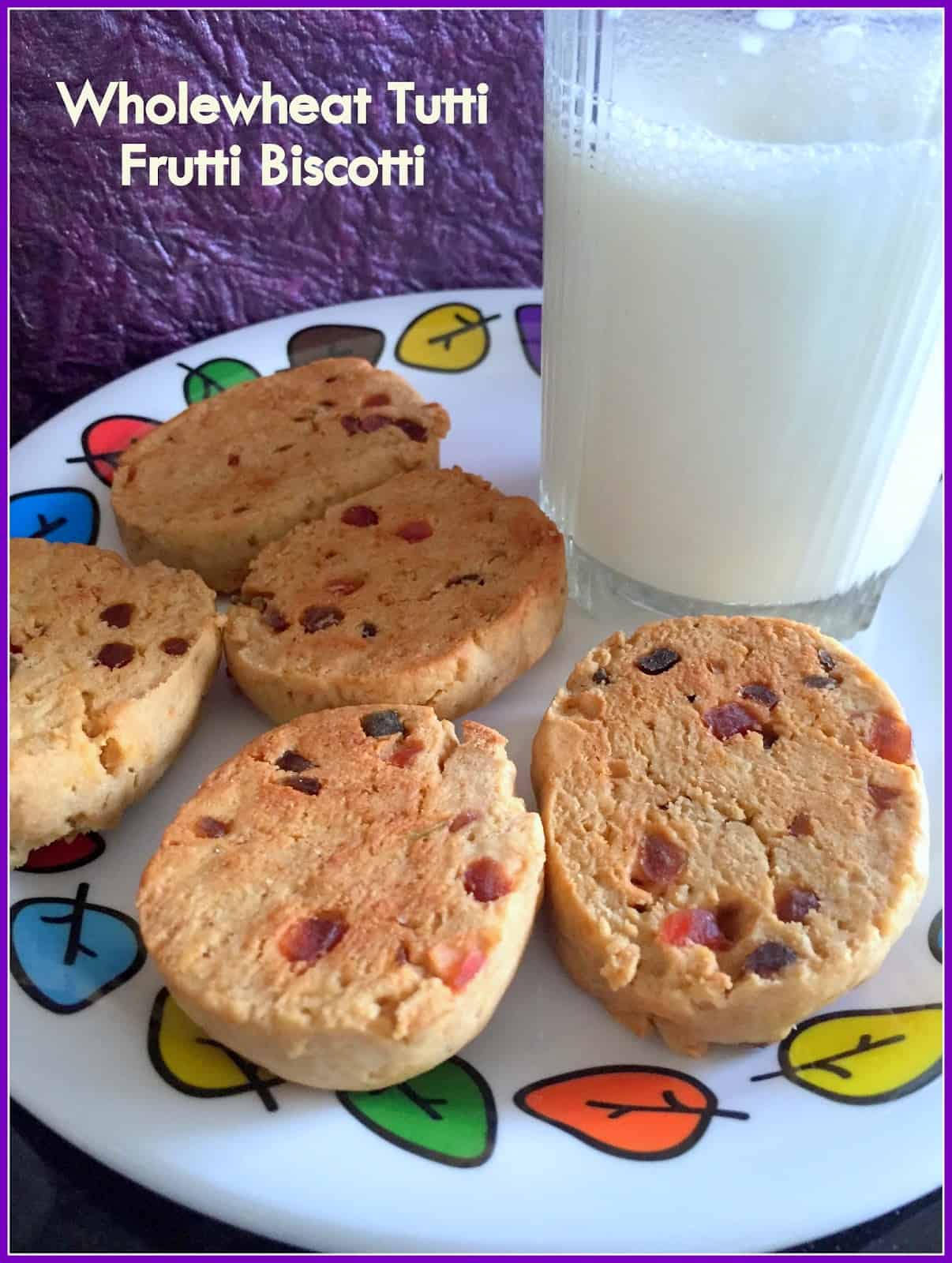 Pin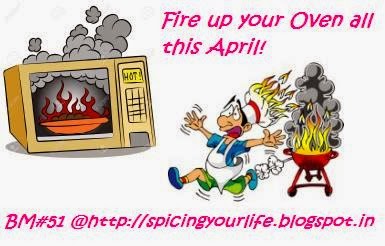 Pin
Check out the Blogging Marathon page for the other Blogging Marathoners doing BM# 51