Scones were on my to-do list for a
long time, but somehow refined flour and sugar and butter put me off. I was
looking around for a healthy recipe, when I chanced upon Harini's recipe,
which was a winner right from the word "go".
I made a couple of modifications: altered the flour ratio and also needed a lil more butter and milk and added in a handful of chopped pecans. And voila ! We
had a warm nice scone drizzled with some honey. Apple-cinnamon combo is a treat
for those who love the spice.
My family
does and this is one of the few recipes that mom loved & kept talking about
it a lot. We keep teasing her that having born around the Indian Independence ,
she has a lot of "British" culture left in herJWhatever
your reason, this is one healthy scone that you cant afford to miss.
And if you
have a sweet tooth, it's a pleasing after-dinner snack too . Stays on the
countertop for upto a day, and you can freeze- microwave for the next few days.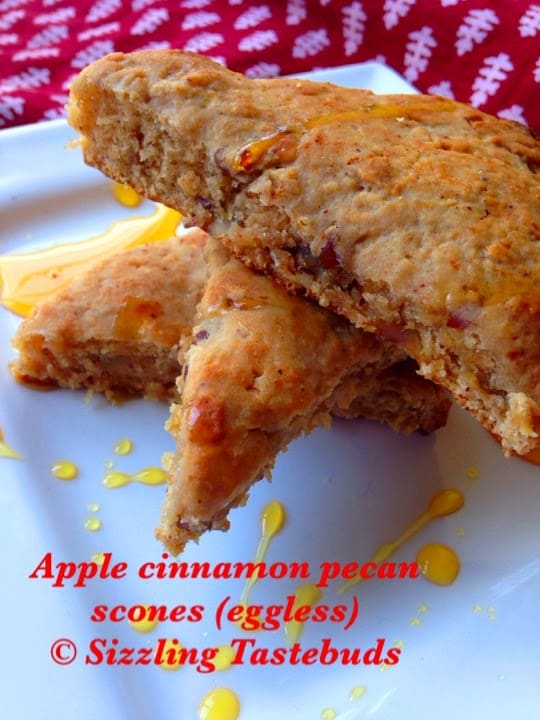 Pin




Baking Marathon Day 24 : Welsh Pecan Apple Cinnamon Wholewheat scones

Recipe type : Quick snack /
Dessert

Course: Dessert

Prep time: 10 mins | Bake time : 18-20
mins

Ingredients:
Whole wheat bread flour – 1.25
cups
All purpose flour – ½ cup
Sugar – 2 TBSP (adjust to taste)
Salt – 1/8 tsp
Cinnamon powder – 1.5 tsp
Baking powder – 1.5 tsp
Cold butter – 3 TBSP
Apple – 1/2 large (peeled and
diced)
Pecans – about 8 (chopped) – this is optional
Yoghurt – ½ cup
Milk – 4 TBSP
Topping:
Cinnamon powder, honey – to glaze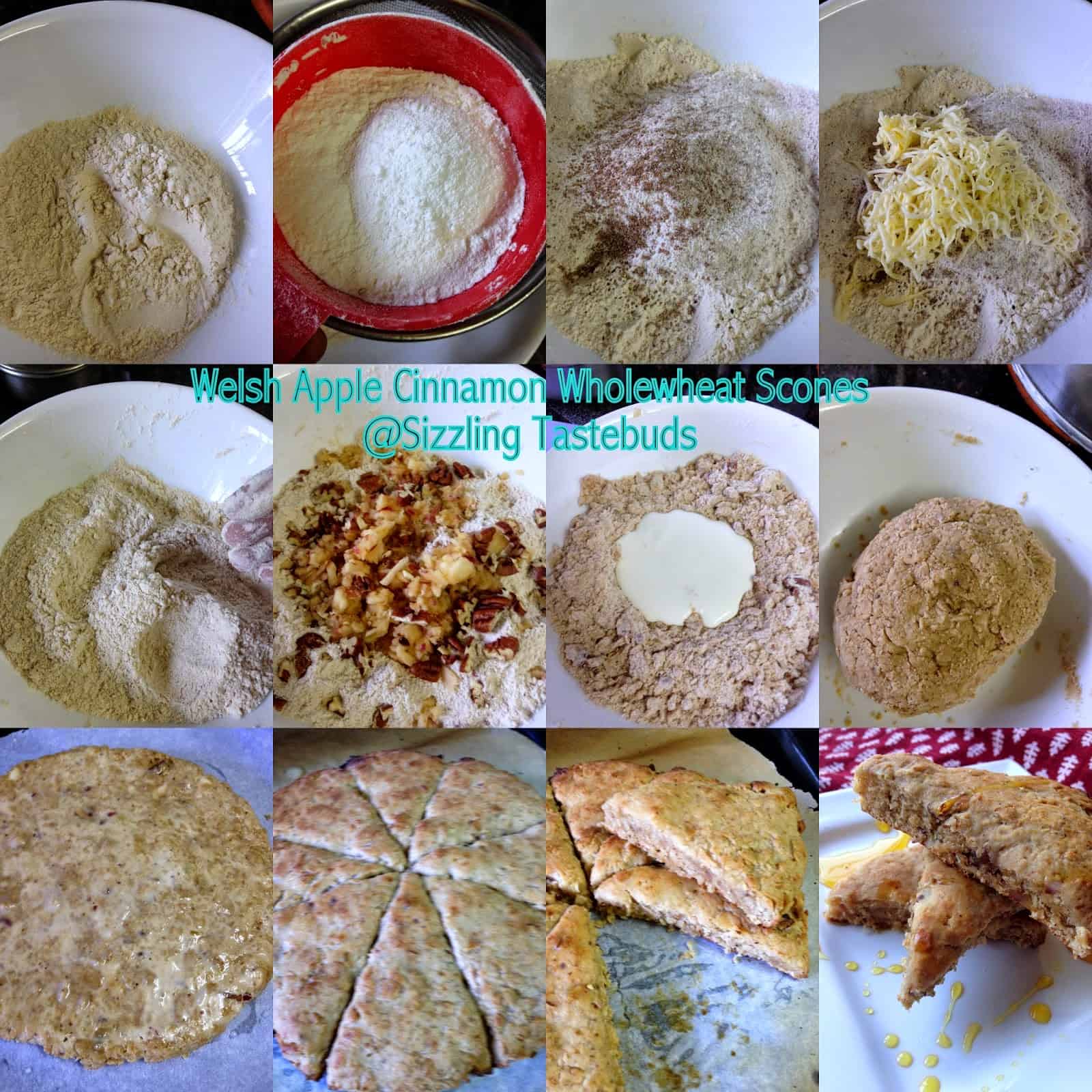 Pin




Method:
Sift the flours, cinnamon powder,
salt, baking powder, sugar powder. Now added cubed cold butter (I grated cold
butter as that's easy to mix it in). Rub
the butter in till it resemebles bread crumbs. Mix in the chopped apple and chopped pecans . Whisk
milk-yoghurt and leave for 2-3 mins. When the apples sweat a bit, add the
milk-yoghurt mixture and make a firm dough.
Oil your fingers a bit and pat
this dough directly onto a baking sheet. Cut into wedges (adjust size acc to preferences
– Mine made 8 largish sectors). Brush a little milk and some cinnamon powder and
bake in a preheat oven for 18-20 mins,at 180 Deg C.
Broil for 2 mins if you need a
coloured top (I skipped this coz it naturally browned while baking)
Cool for 4-5 mins and serve warm with honey
drizzled over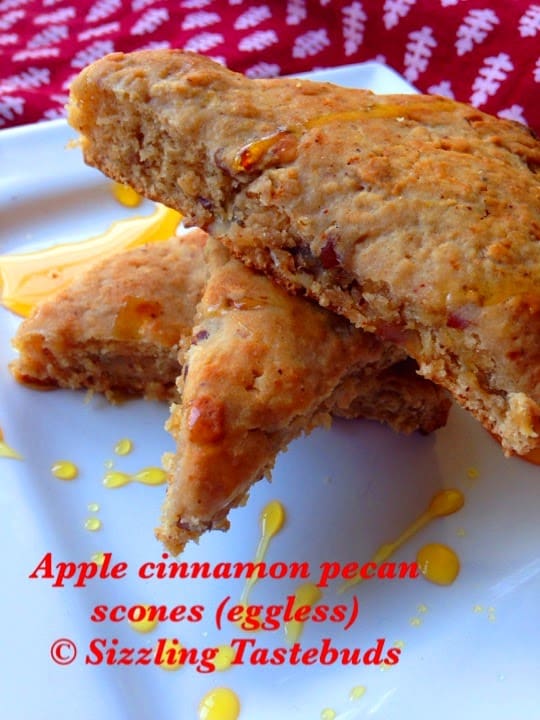 Pin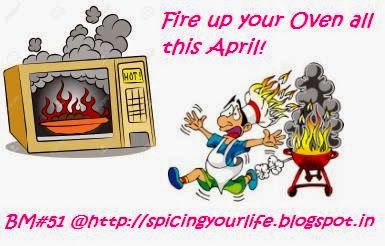 Pin
Check out the Blogging Marathon page for the other Blogging Marathoners doing BM# 51/a>