Pulav are really quick One Pot Meals. Tomato Pulav is one such quick meal which can fit anywhere – weekend dinners, weekday meals or even office / School Lunchboxes. I had blogged earlier about the Tamilnadu variation of Tomato Rice – Thakkali Saadamhere. It's one of my husband's favourite dish and I make it often
I usually add a lot of vegetables to Pulav – like Tehri (my fav pulav variant), Corn n peas (the kids love it) or just the usual Veg Pulav. If you are in an indulgent mood, one can always the Shahi Hara Pulavredolent with spices, cashew paste and a lot of veggies or the ultra luxurious and lipsmacking Navratan Pulao. Another favourite in my family is the Goan Xacuti Masala Veg Pulao made with Brown Rice.
Other similar One Pot meals on the blog you may want to check out + 26 different varieties of Khichdis and Pulao
Today's Tomato pulav doesn't have any veggies, is super quick to make and can also be made with leftover rice. I have listed the ingredients here and the method is in the youtube video below.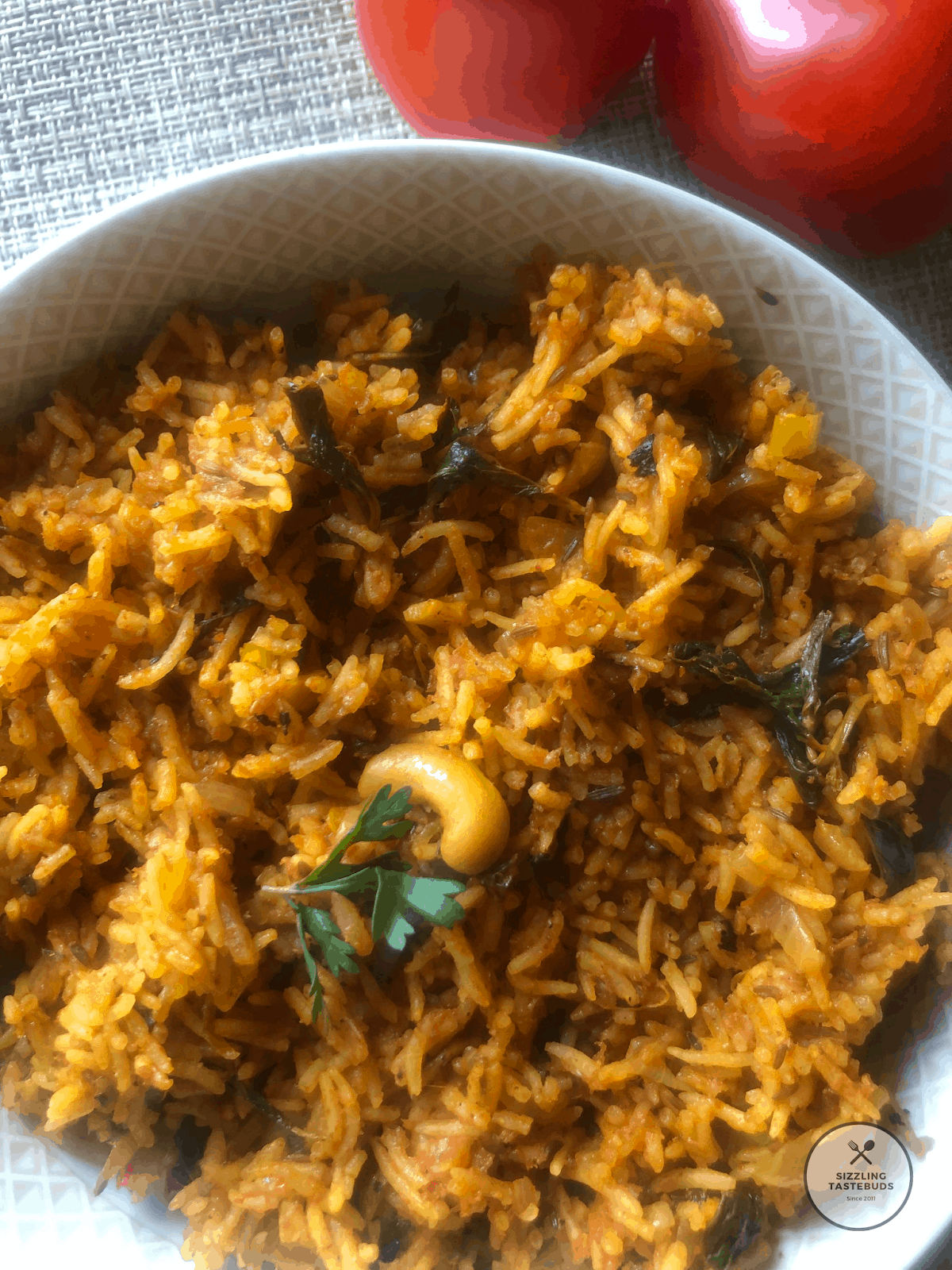 Pin

Narmadha had suggested cooking with Rice – a staple in most homes – while we have the world-wide stay at home situation most of us are facing..Am eyeing her Srilankan String Hoppers dish to make sometime at home.

Meanwhile, hope all my readers are staying safe in their homes during this Lockdown. Wishing you all good health and cheer..

Prep time – 15 mins, Cook time – 15 mins Serves – 2 ~3

Tomato Pulav – Indian Style Gluten Free and Vegan Tomato spiced Rice

Spice level – medium , Recipe level – Intermediate

Serving Suggestions – yoghurt / Salad / Papad of your choice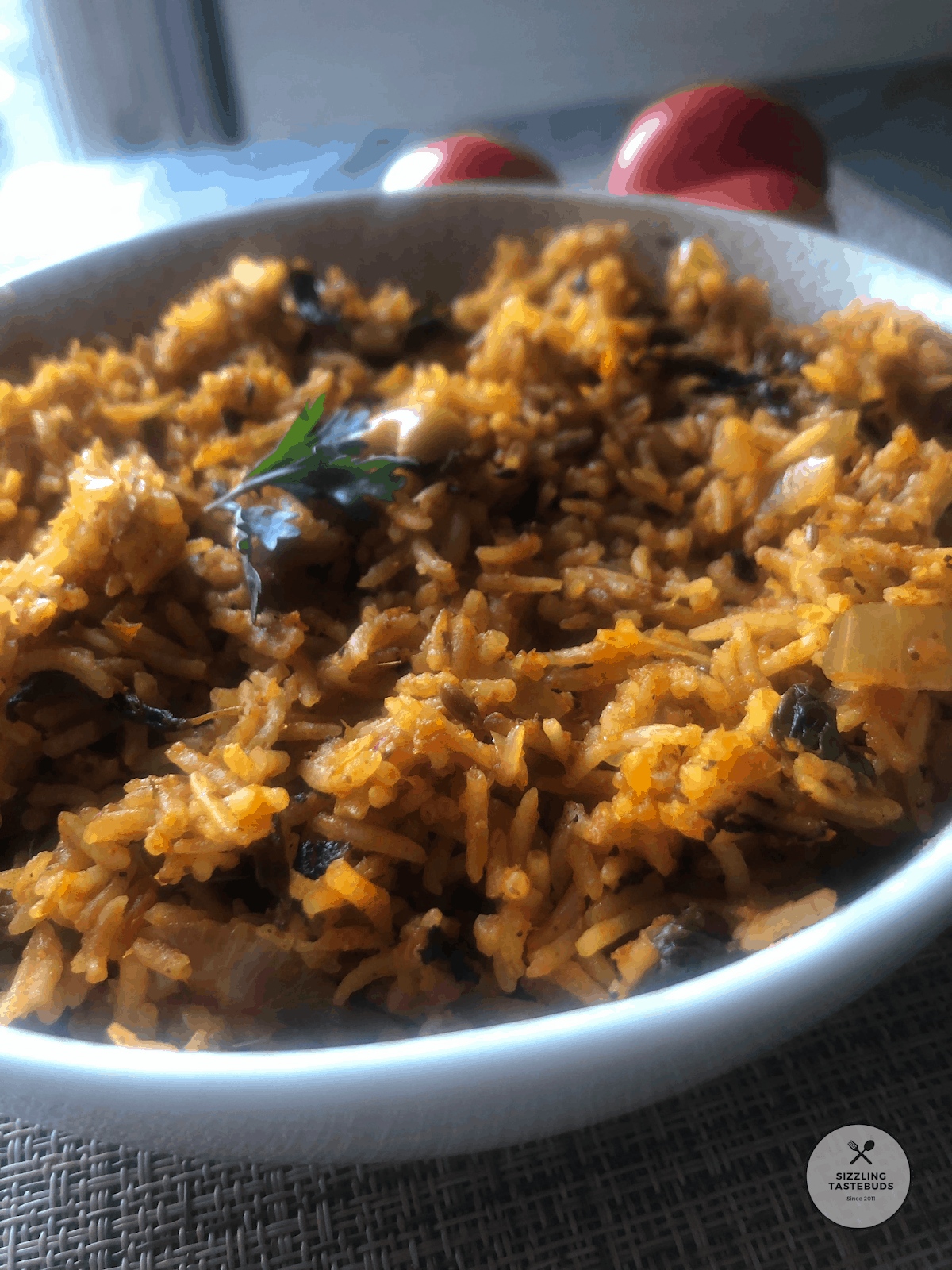 Pin

You would need:

Basmati Rice – 1 cup (any long grained rice would do)

Ripe juicy Tomatoes – 4 to 5 large

Salt – to taste

Oil – 2 TBSP

Turmeric – 1/2 tsp

Shahjeera – 1/2 tsp

Cumin / Jeera – 1/2 tsp

Cashew bits – 1 tsp (skip for any nut allergy)

Spice Powders (each 2/3 tsp) : Red chilli pwdr, Garam Masala, Dhaniya (coriander) powder

Onions – 1 medium (finely minced)

Garlic – 3 to 4 pods (minced)

Mint Leaves – a handful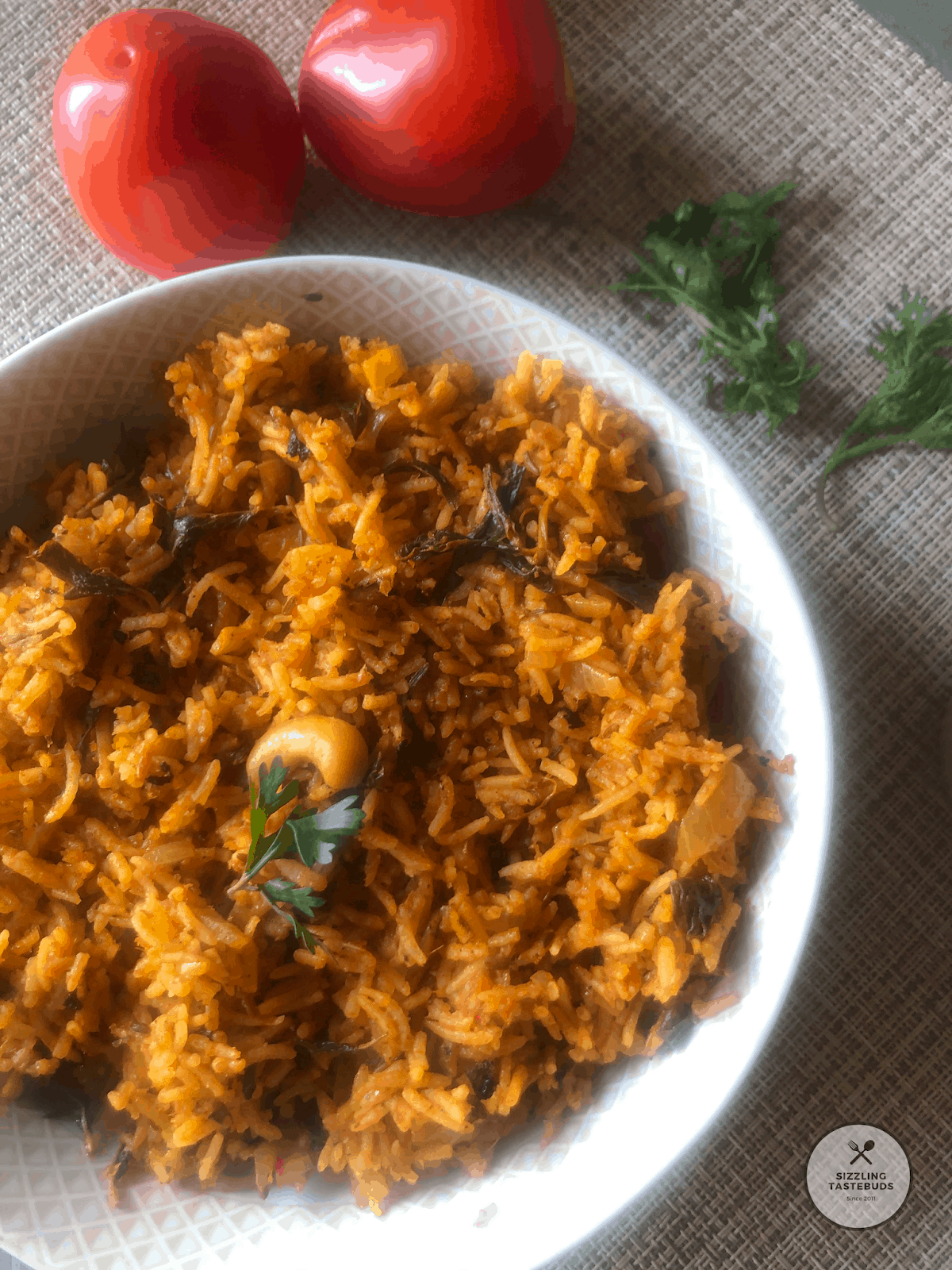 Pin
How to make:
Refer the Youtube Video Embedded below and please leave your valuable comments on the channel as well as on the blog recipe.
PIN FOR LATER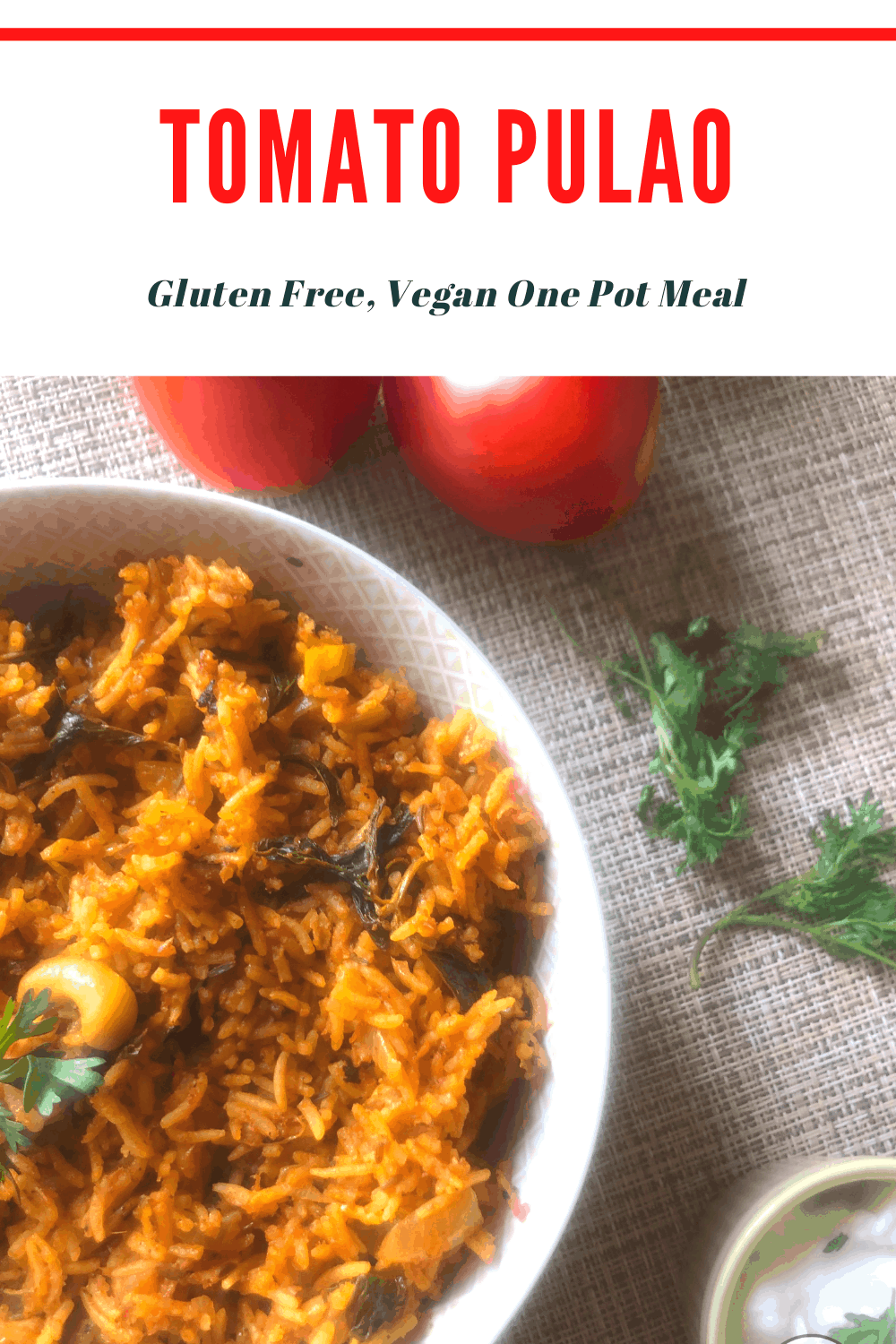 Pin