Strawberries abound in Mumbai during
the winter months,having been grown and picked in Mahabaleshwar – a popular hill station about 200 miles from
Mumbai. While I am not a strawberry cheesecake or a strawberry milkshake kind
of mom, we do indulge in the whole fruit (like all fruits which we like to
consume in whole, unadulterated form), there was a batch of strawberries that
nobody wanted to eat (partly coz they were a little off season and slightly sour).
So this quick Mini Loaf pans that DH gifted to me for my birthday came to use
for yummilicious eggless & Vegan Wholewheat Banana-Strawberry Mini Loaf.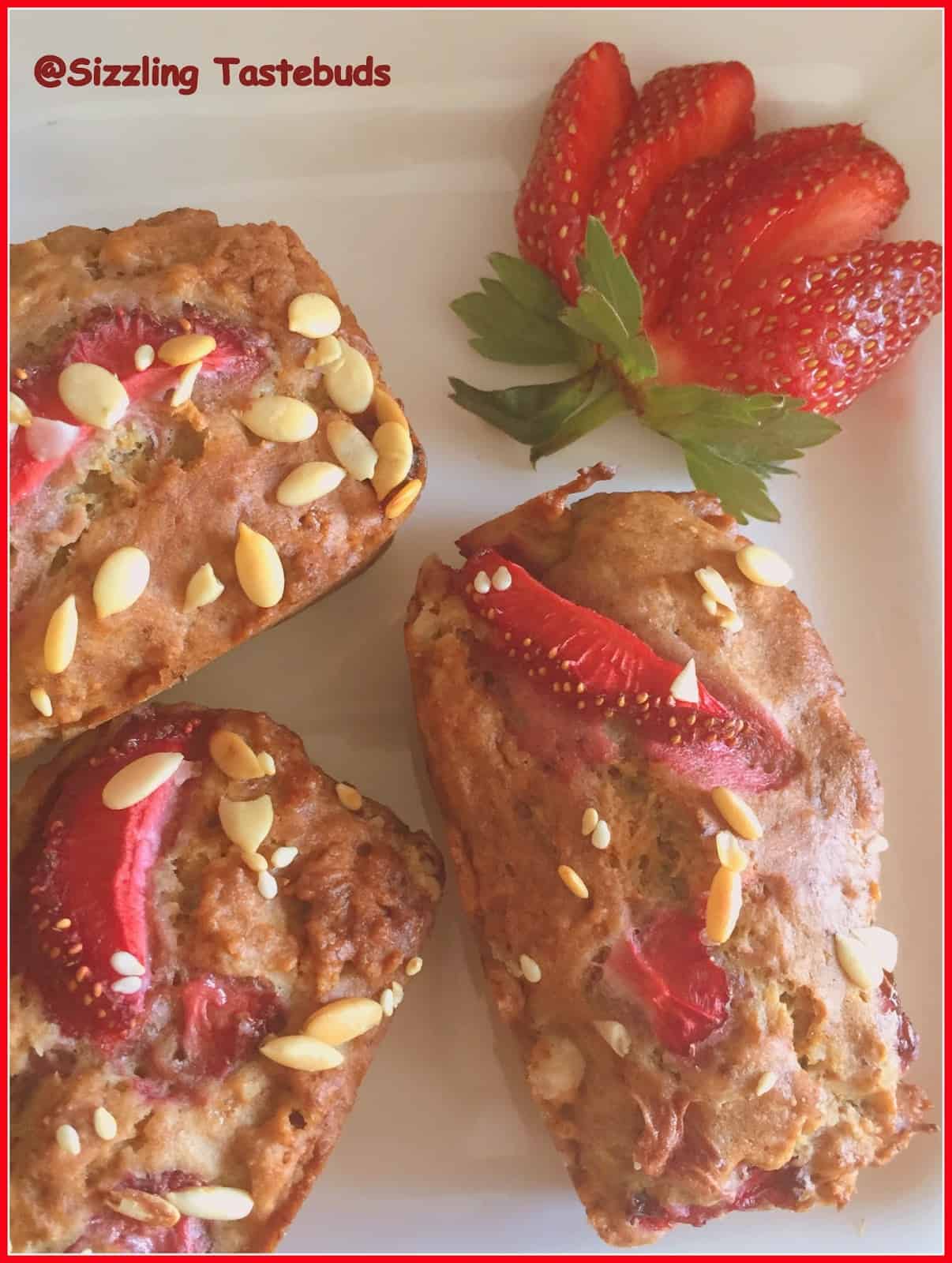 Pin
Chunky strawberry paired with
banana and the house smelt like a bakery. Even my maid who is generally
reticent towards bakery products ate it that day and declared I should open a mini baking
unit at homeJI guess that was pretty
much a good feedback, and in the evening I could see the husband asking for a
second helping post dinner… All in all, a winner !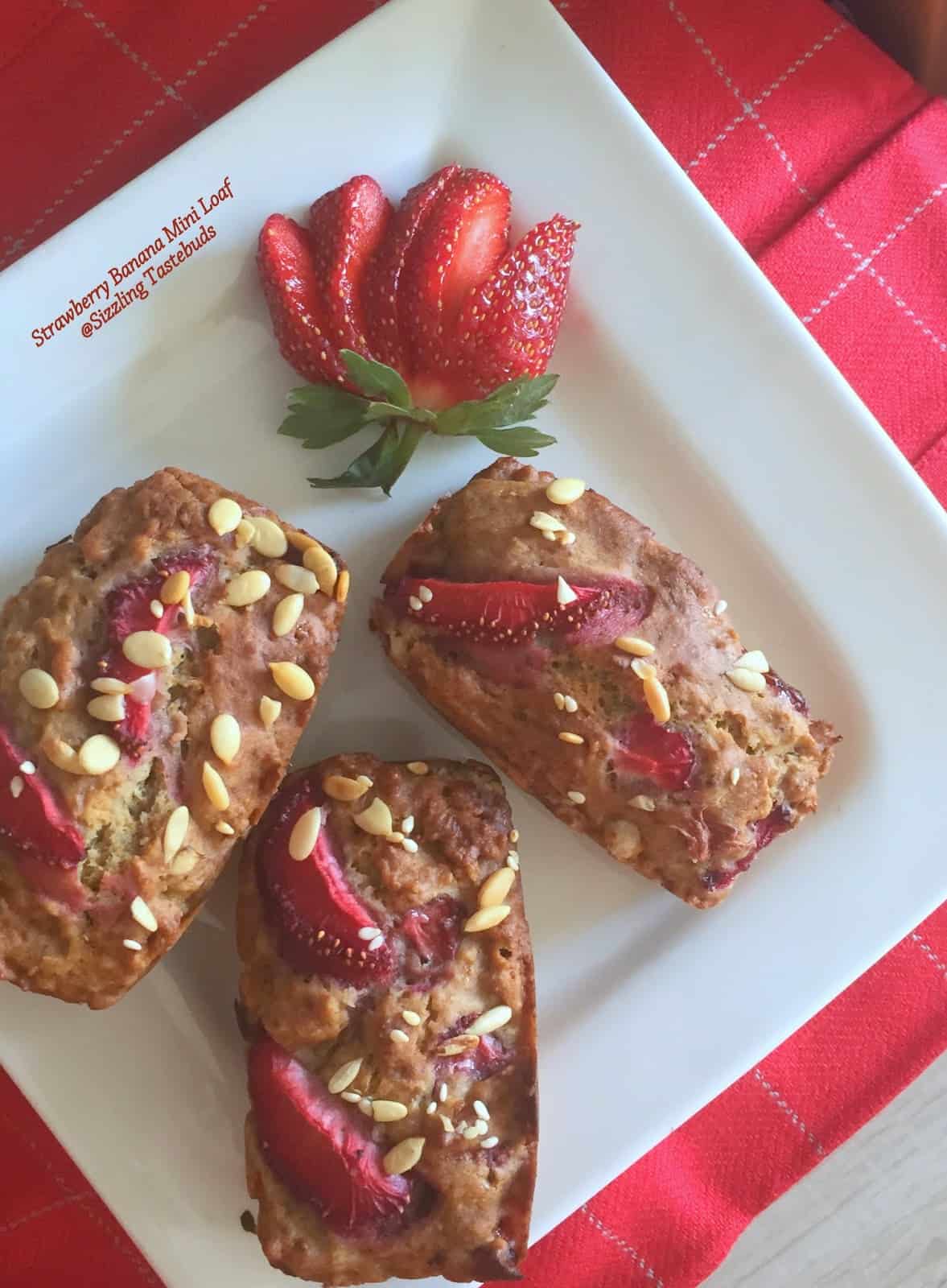 Pin
Baking Marathon Day 7 : WholeWheat
Strawberry and Banana Bread (Eggless & vegan)
Recipe type : Fruit bread / Tea
Cake
Course: Tea time snacks
Cuisine : American
Makes : 6 mini loaves (or about a
medium sized 9*5 loaf)
Prep time: 15 mins | Bake time :
30 mins (varies from oven to oven)
Ingredients:
Wholewheat flour – 1 cup
Baking Soda – ½ tsp
Baking Powder – 1 tsp
Strawberry – hulled / pitted – 1/3
cup
Banana (ripe) – 1 large or 2
medium
Salt – a pinch
Cinnamon powder – ½ tsp (optional)
Oil – ½ cup (I used about 3 tsp
less)
Sugar powder – 3 TBSP (Adjust
sweetness as the bananas I used were very sweet)
Vanilla essence – ½ tsp (opt.)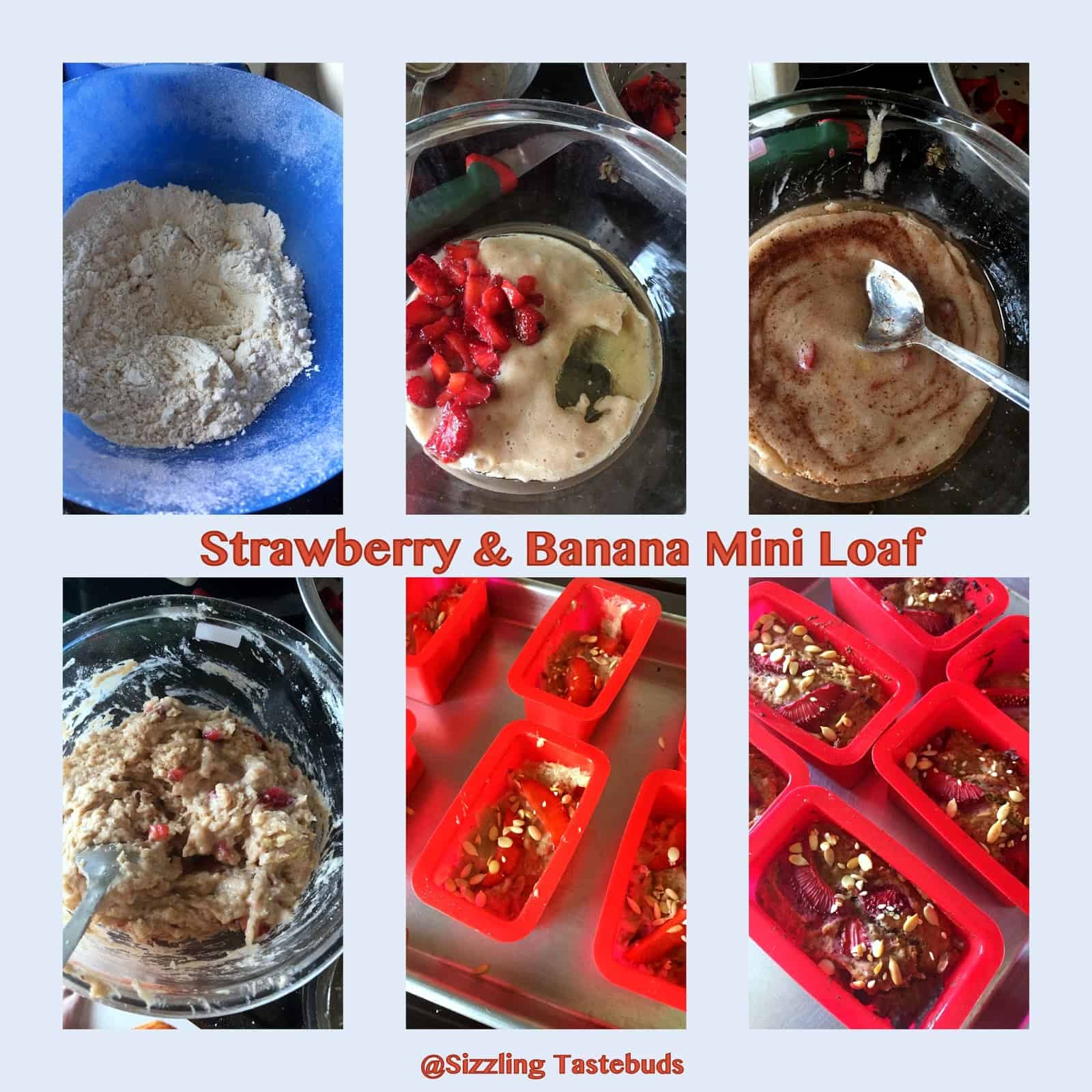 Pin
Method:
Sieve flour, soda, baking powder,
salt, cinnamon powder in a bowl.
Mash banana with a fork or Puree
in a blender with half the oil and the sugar.
Add the banana puree to the flour
mixture, add in chunks of strawberry and slowly mix. Add the rest of the oil
and the essence and mix gently.
Preheat oven to 180 Deg C. Spoon
in to greased moulds (I used silicone moulds so greased them lightly although
that's not really necessary)
Top with chopped strawberries and
a handful of nuts. Bake for 18-22 mins and cool them .
Unmould and serve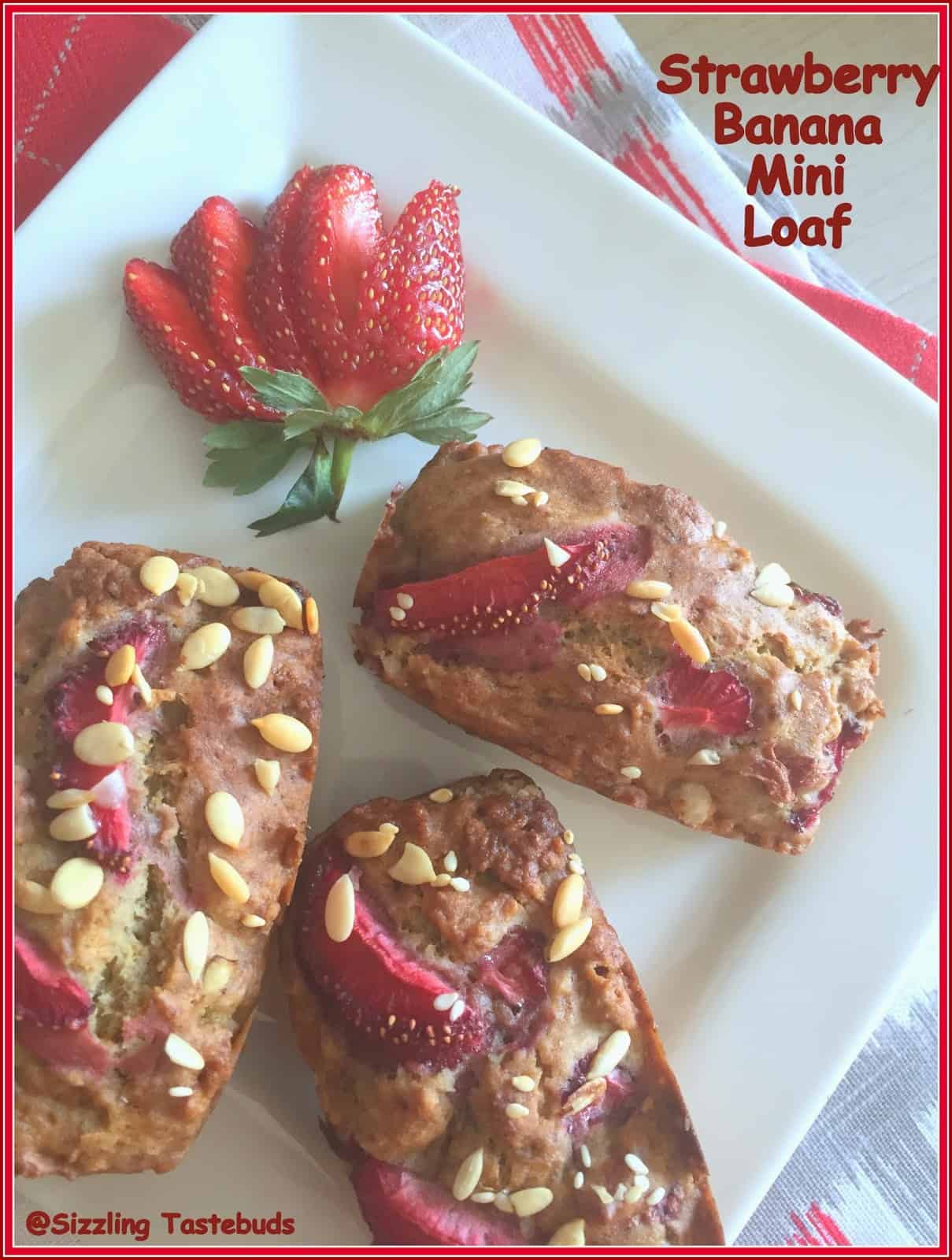 Pin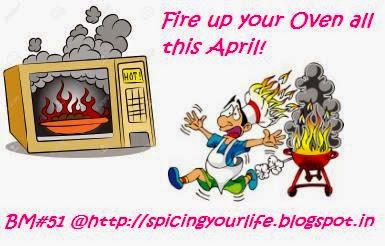 Pin
Check out the Blogging Marathon page for the other Blogging Marathoners doing BM# 51