Cookies are anytime snacks at home. The kids like to take some for their short (snack) break at school, and although I am not too fond of cookies, I make these sometimes and pack it especially for the little one. 
I had a jar of peanut butter and they didn't like quite as much as a sandwich (yes, my PB &J lover-readers will be disappointed!! sigh !) So, adapted this recipe from Chocolate Covered Katie with my own changes, and these were truly melt-in-the-mouth cookies. 
I prefer the crunchy ones, so that's for another day. Surely was a hit with the kids, and I enjoyed making a small batch too. I might add in a tsp or two more of flour the next time to make it less crumbly (or perhaps that's how this recipe is meant to be!)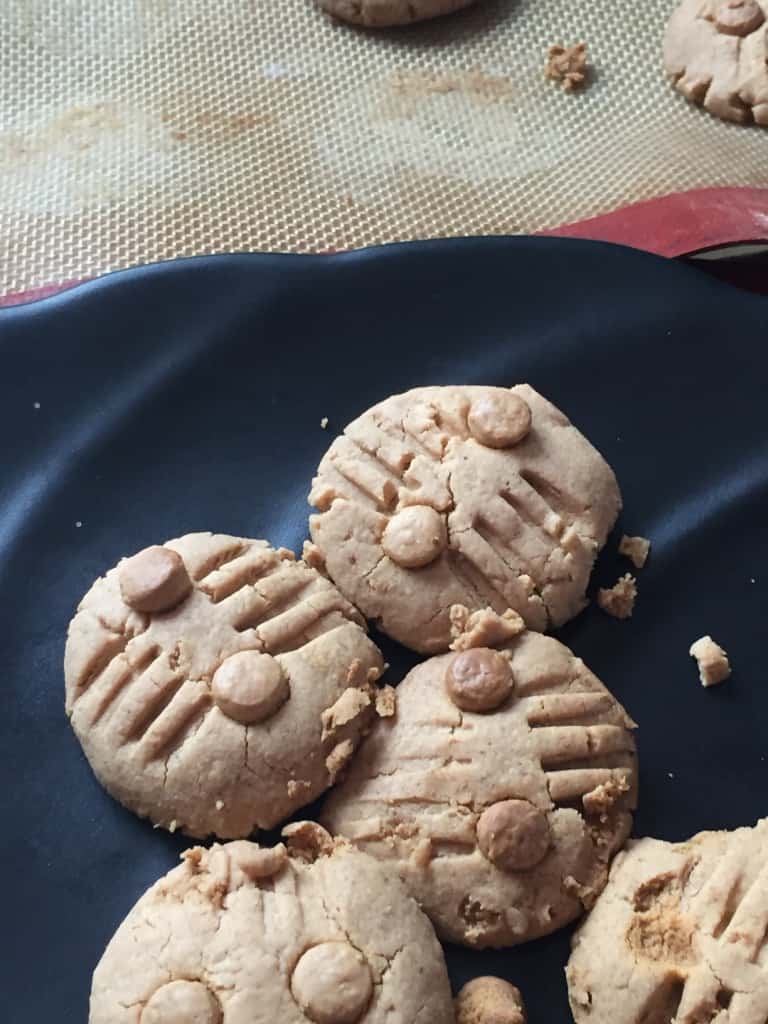 Pin

If you are a cookie fan, check out the following options:

Let's get to the recipe: (1 cup = 200 ml)

Prep time : 15 mins, bake time : 10-12 mins per batch, made : 12 medium sized cookies

Dry ingredients:

Maida / APF – 3 TBSP (I would recommend 1 tsp more next time)

Baking soda – 3/4 tsp

Salt – a tiny pinch

Nutmeg powder – 1/16 tsp

cinnamon powder – 1/8 tsp

Wet ingredients:

Powdered jaggery – 1/3 cup ( you can use cane sugar or any other sweetener but results would vary)

Dark chocolate Chocochips – 2 tsp (optional)

Butterscotch chips – 1 tsp (opt.)

Peanut butter – 1/2 cup

Oil (any neutral oil) – 1 tsp

Vanilla essence – 1/2 tsp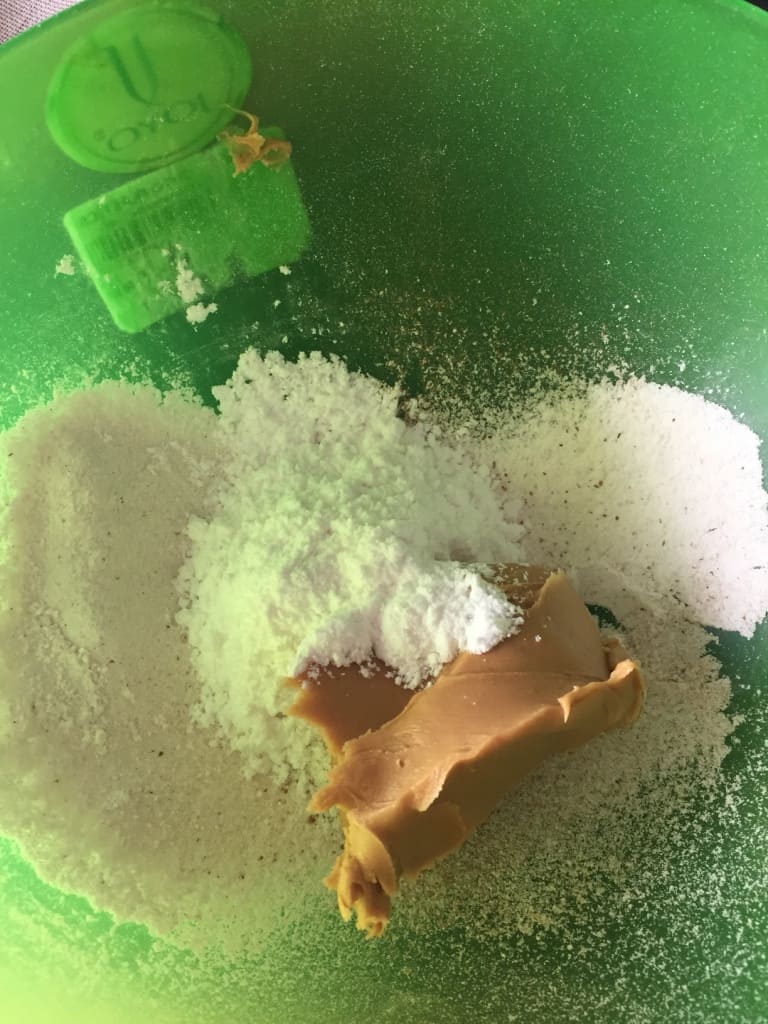 Pin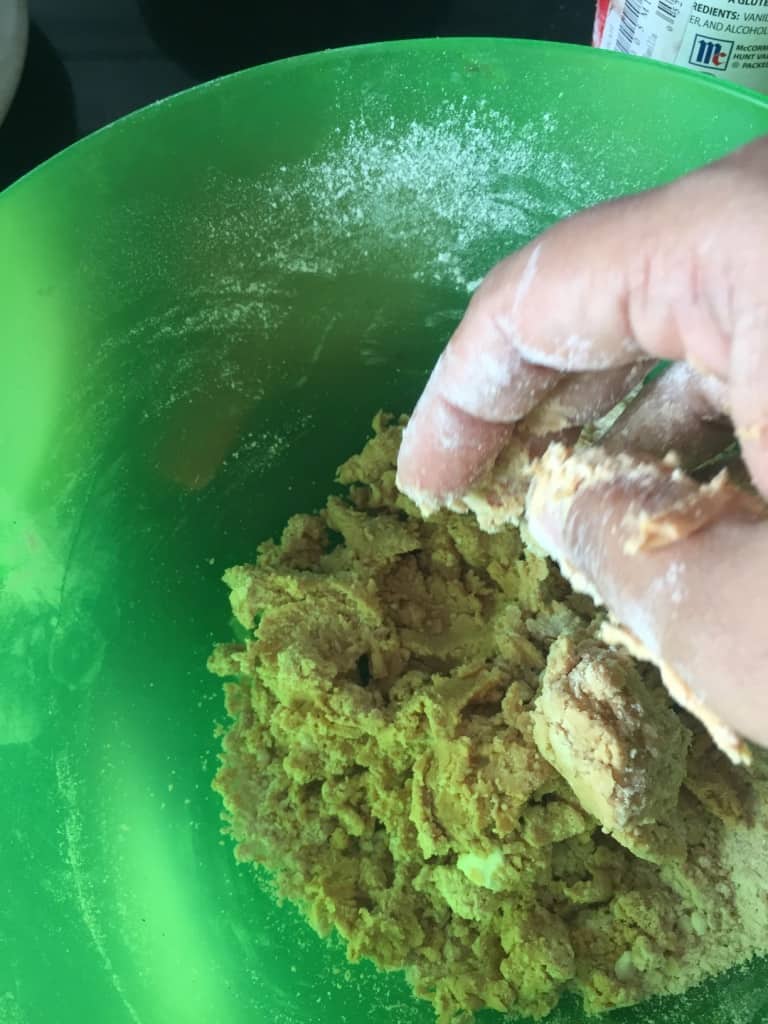 Pin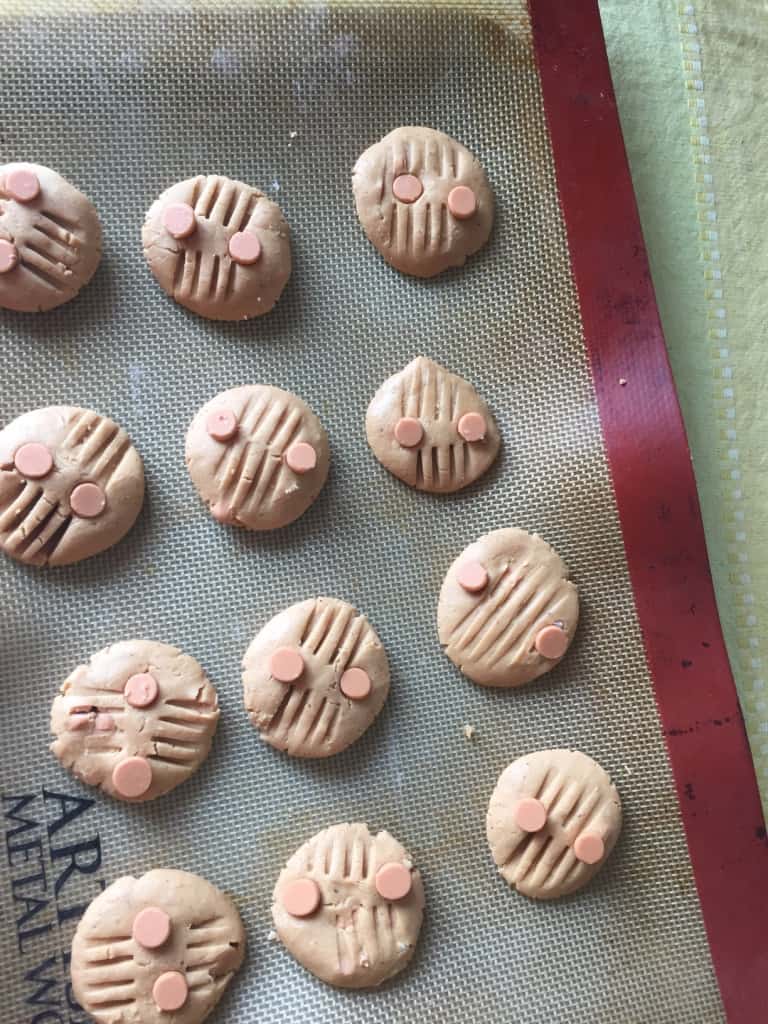 Pin
Method:
Sieve the dry ingredients thrice over. Pre heat oven to 175 C / 350F. Line a flat cookie tray with parchment or silpat. 
Mix all the wet ingredients leaving out the chocochips and the butterscotch chips. Add the dry ingredients and fold gently to make a soft dough. Add the butterscotch chips and gently mix (do not knead) till they come together,
freeze in a cling wrap for 30 mins (I didn't !)
Make small roundels and flatten with a spoon and mark out any design with the back of a fork,. arrange chocochips if using. Make similar cookies with the rest of the dough.
Bake for 8 mins and gently flip them over till they are done. leave them inside the oven once the baking time is over, they will firm up.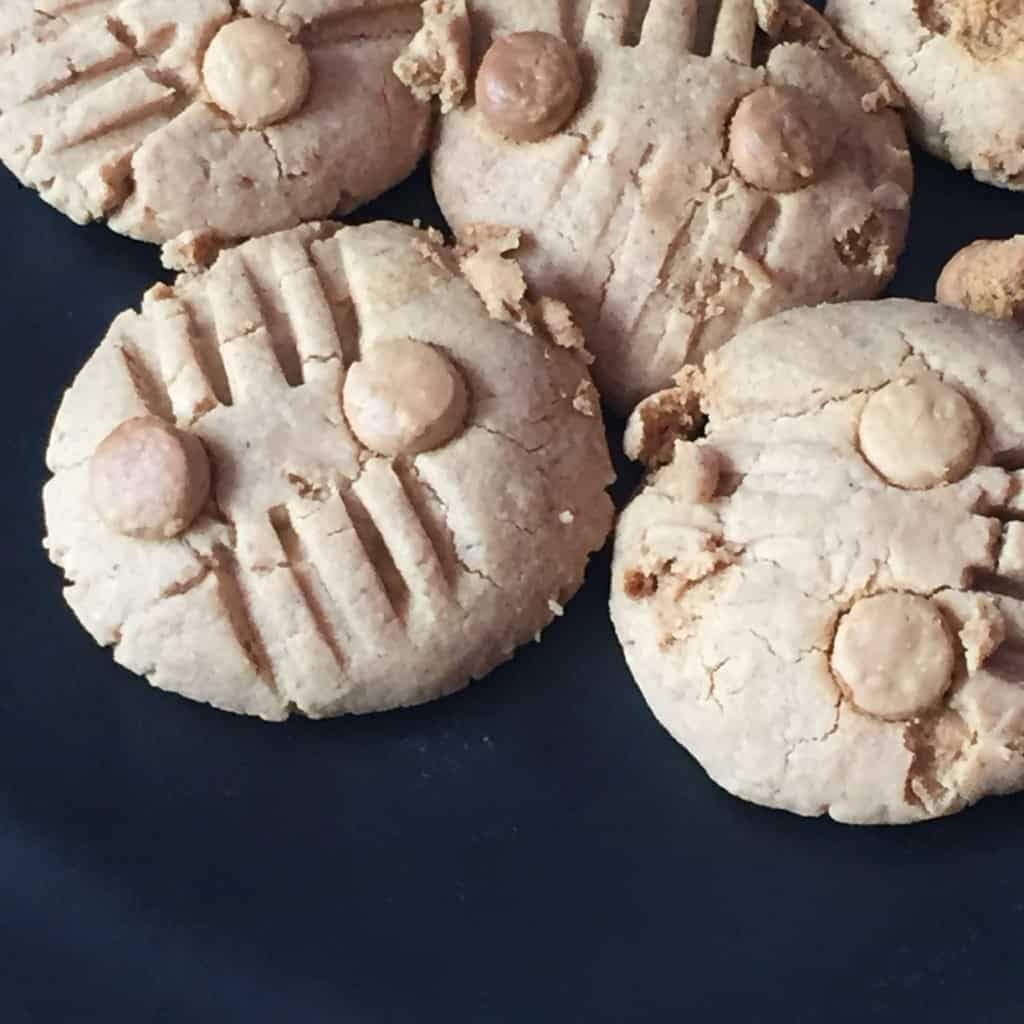 Pin
They make look raw, but they are done and melt in your mouth.