I have been eyeing to make multi
bean burger patties for a long time. Having experimented with beetroot ,potato
patty varieties, this vegan 3-bean burger came about as a dinner experiment (albeit at the
last hour when kiddo wanted to have something different for her dinner). So, I
had to use what was on hand, and we liked it a lot. Go on, make your own combo
– the protein filled patty is sure to be filling and healthy..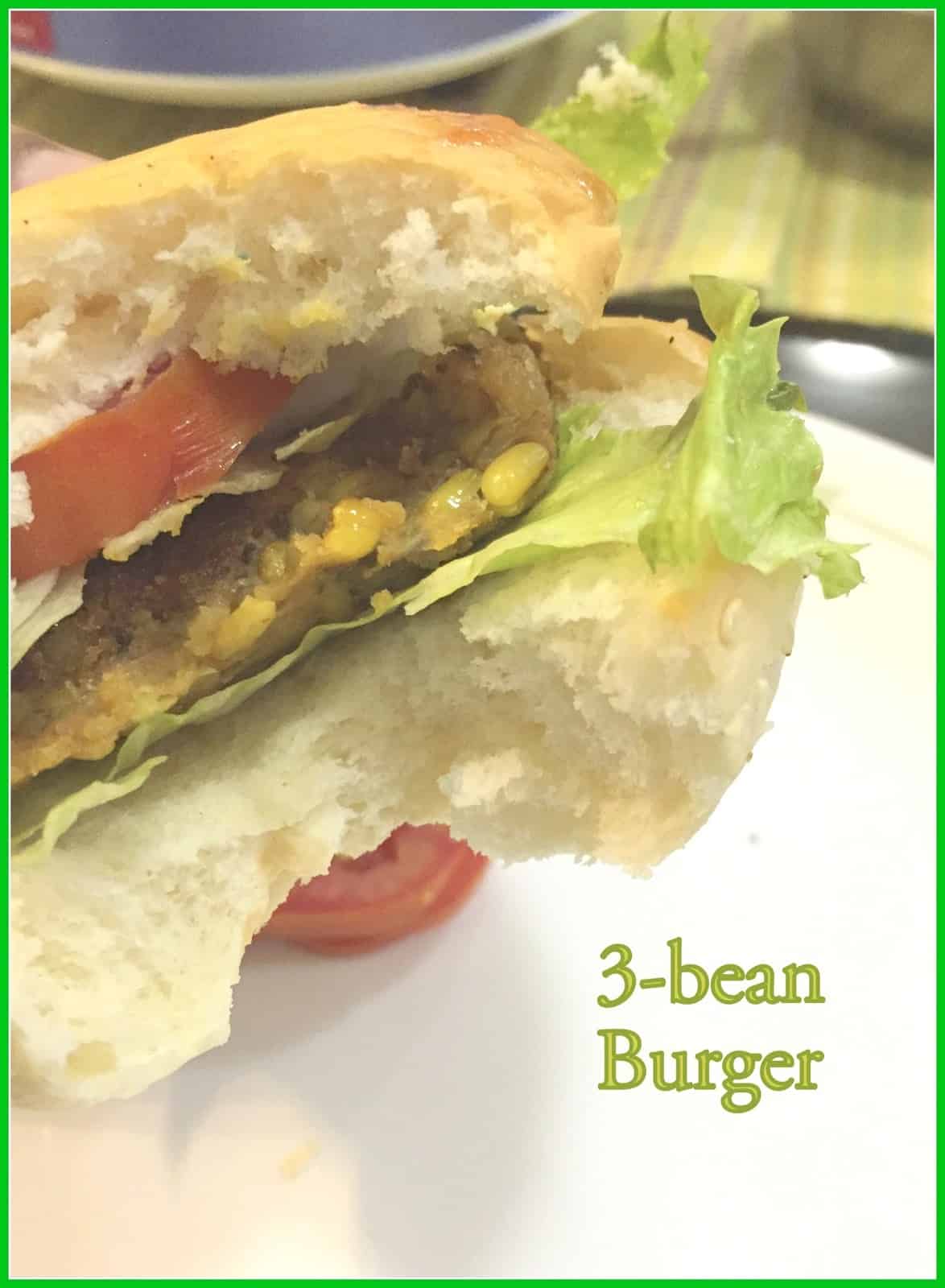 PinPin

Prep time : 30 mins, cooking
+standing time : 30 mins. Serves : 3

Ingredients:
Boiled and drained yellow moong
dal (split green gram) – ¼ cup
Boiled chickpeas – ½ cup
Masoor dal (whole brown lentils) –
¼ cup – parboiled and drained.
Onions – 1 large (split use)
Potato – 1 medium
Salt – to use
Turmeric – a dash
Garam Masala – 1 TBSP
Red chilli powder – ½ TBSP
Ginger paste – ½ tsp
Oil – 4 TBSP
For the burger:
Burger buns (store bought) – 3 nos.
Butter / Olive oil – 1 TBSP ( i used olive oil)
Tomato slices – few
Cucumber Slices – few
Lettuce leaves – 1 or 2 (fresh)
Pin
Method:
Boil water vigourosly (about 5
cups) and divide into 2 different portions. Soak the yellow moong dal and
masoor dal separately for 30 mins. Meanwhile pressure cook potato ,peel and
mash lightly till fork tender.
Now boil the dals separately till
done and has a bite but not mushy. Drain the water completely.
Add half the chopped onions,
spices to the potatoes, drained dals , chickpeas and mash well. make a patties
(tikki) – thick enough as burger patties . Shape into roundels, cling wrap and
refrigerate for 15 – 20 mins.
Shallow Fry them in 3-4 TBSP oil
till they are crunchy on both sides.
To Assemble:
Cut the buns horizontally into
two. Grease the burgers slightly on both sides, Place the burger buns upon torn
lettuce leaves, top with onion slices, tomato and cucumber slices. 
Close with
the top portion. Repeat with other burger buns. Slightly grill on a hot skillet
for 2 mins.
Serve immediately.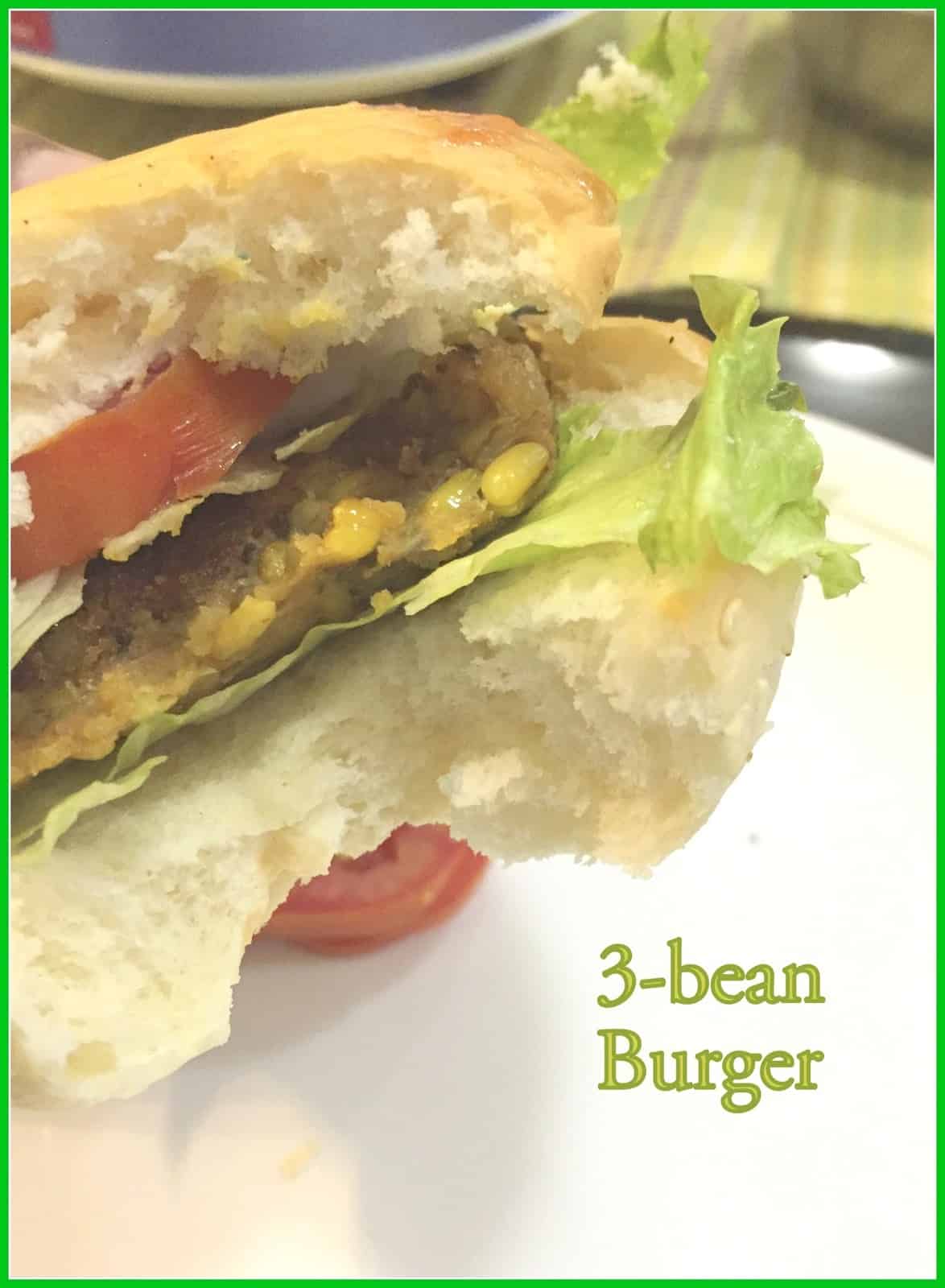 PinPin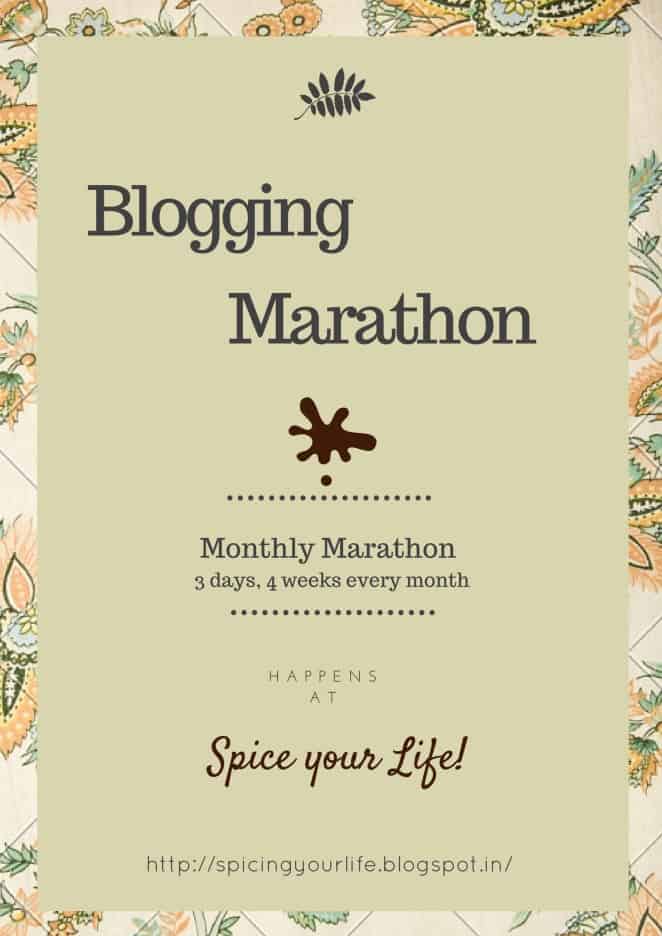 Pin
Check out the Blogging Marathon page for the other Blogging Marathoners doing BM#54