I must confess that Toor Dal Idli was new to me till Vardhini blogged about it. I made this immediately after she blogged it as Idli is a favourite breakfast with my family and it also helps me put a steamed and healthy breakfast item on the table, especially on weekdays when indulgence in fried / oily food is very low. I was very happy with the result, and thanks to Vardhini for a brilliant idea.. Unless specifically told that this contains Toor Dal, there is absolutely no difference in taste in this dish from the normal Urad Dal Idli.  After Poha Idli andpepper Idli, I am glad to add a new Idli variant to my menu.
The only addition I made was to add a handful of poha (flatttened rice / Aval) and 1 tsp of methi(fenugreek seeds). As Vardhini suggested, I ground the batter a tad coarse, and we all enjoyed it a lot. You may find 5 more varieties of Idli here. Served this with Apple Chutney and Sambhar. Kiddo loved it with Idli Molagapudi (fiery lentil spice powder)
This goes to Cooking Challenge – Tamilnadu by Vidhya and also to bookmarked recipes by Aipi(Puja) and Priya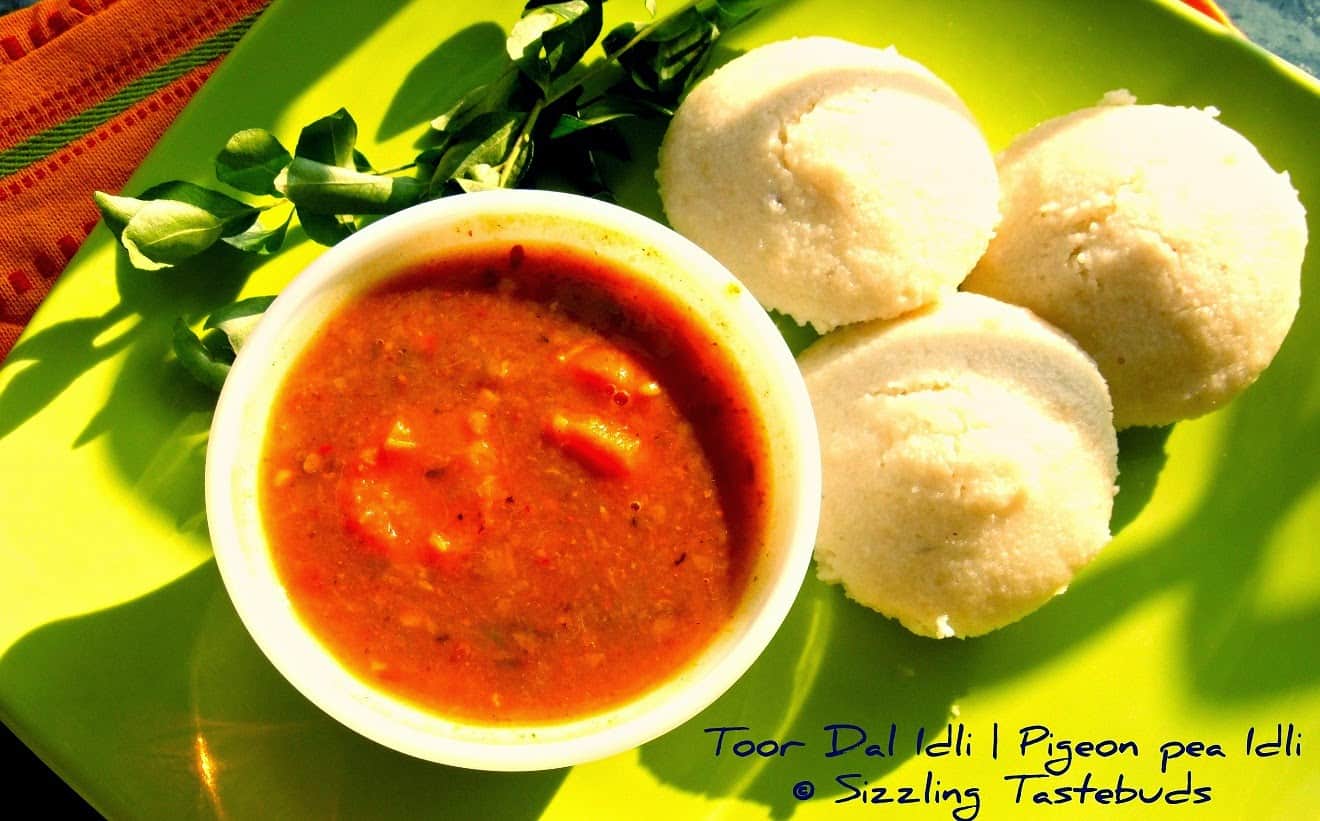 Pin

Prep time : Soaking – 6 hours, Grinding – 45 mins, Fermenting : 10 – 12 hours

Cook time : As per Idli batch size

Makes : Approx 35 idlis

Ingredients:
Idli Rice – 2 cups

Toor Dal (split pigeon pea) – 3/4 cup

Urad Dal (split black gram) – 1/4 cup

Methi (fenugreek seeds) – 1 tsp

Salt – to taste

Poha / Aval (flattened rice) – a handful
Method:
1) Wash and soak the mixed dals and rice in separate vessels for 4 – 6 hours. Add the poha and the methi to the dal mixture while soaking.
2) Grind coarsely to a pouring batter.
3) Add salt to taste and ferment for 10-12 hours (or overnight)
4) Mix the batter well. Grease the Idli moulds and steam for 10 – 12 mins. 
5) Unmould and serve hot with sambhar or chutney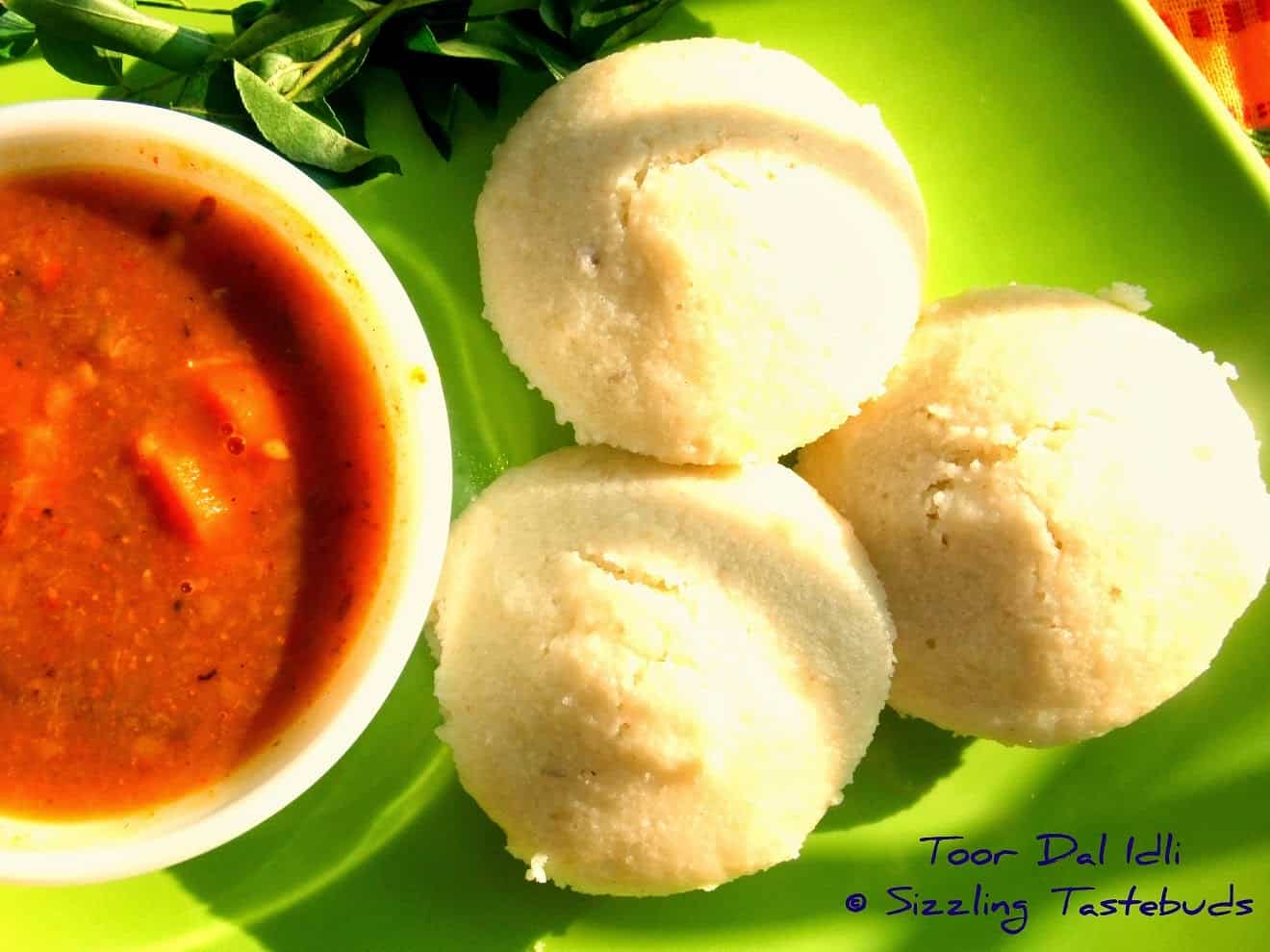 Pin