Watching weight for obvious reasons, I have personally taken up eating a bowl of salad for the 4 pm cravings, and while its easier to rustle up salads quicker than a bowl of soup, I did make some personal favourites including today's salad – which is no recipe at all, but I had been eyeing the Melon ball salad in all Pinterest / G+ posts. Kids would love the cute melon balls and the unique shaped salad and picky eaters can also be introduced to this rather cute looking salad with just about any fruits 🙂
Feta or any cheese is not my fav, so I made my little modifications to this universal favourite. Summer or winter, this makes for a great refreshing salad with a zing that lasts. you may add feta or any sharp cheese if you like it, but be sure to serve it chilled for best results.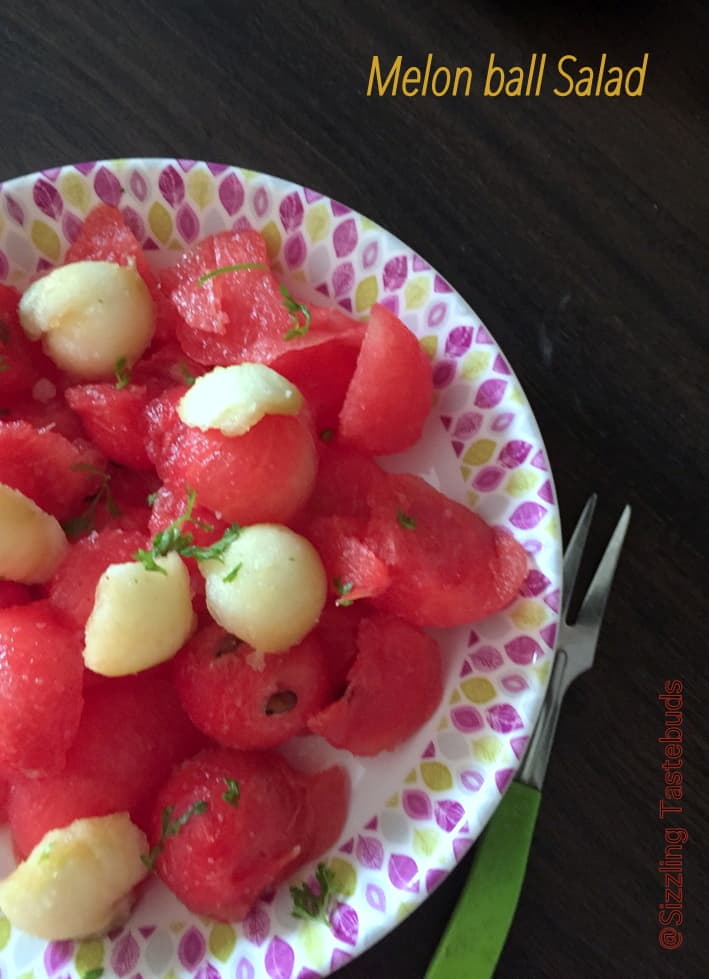 Pin

Prep time : 10 mins, Chilling time : 1 hour+ , serves : 1

You would need:

Watermelon – 2 large slices

Muskmelon (or sub with Cantaloupe) – 1 large slice

Lemon Juice – 1 tsp

Mint leaves – 1 tsp

Salt and pepper – to taste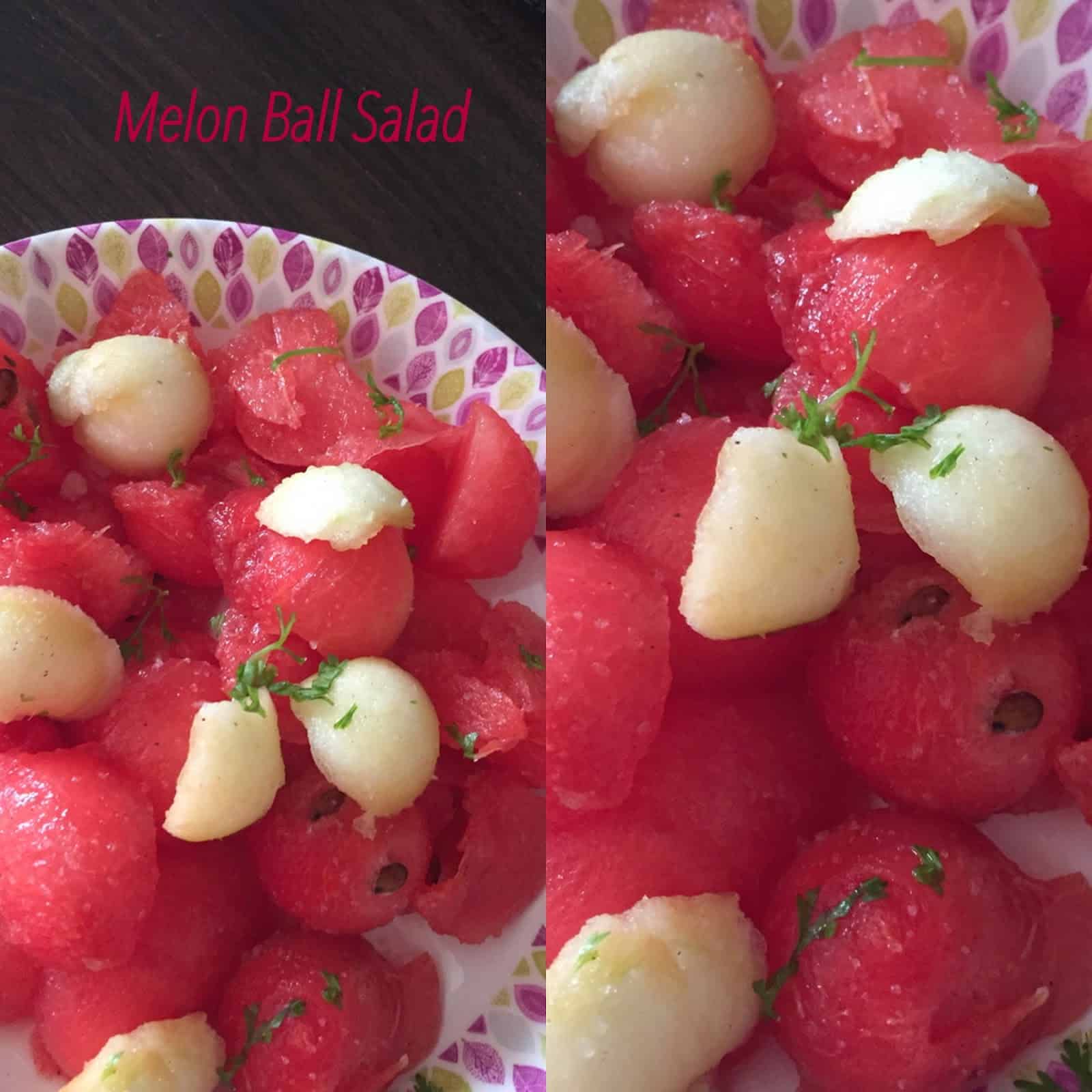 Pin
Method:
With a melon baller, scoop out little balls from both the melons.
Freeze these for an hour.
Just before serving, add the lemon juice, torn mint leaves and toss
Add a dash of salt and pepper and serve immediately.
Sending this to BM65 under Soups and salads theme, Also Linking this to Archana's Soups and Salads Kids Delight event , created by Srivalli.