Adapted from here, this is one of the few recipes that I have baked with butter. I needed a cookie / biscuit recipe in this Bakeathon series, and although butter is not really my enemy in the kitchen, I find recipes where the butter can be favourably substituted with low fat ingrdients (think Avocado in place of butter – yeah, thats me  :p).
But this recipe HAD to use butter (I mean, what's a Biscuit without butter). So I let myself some leeway and quartered the recipe and got 8-10 thinnish digestive biscuits that we enjoyed with a cup of tea. I added some sweet and salty flavours to this, and it was a welcome treat in the midst of a chilly evening tea.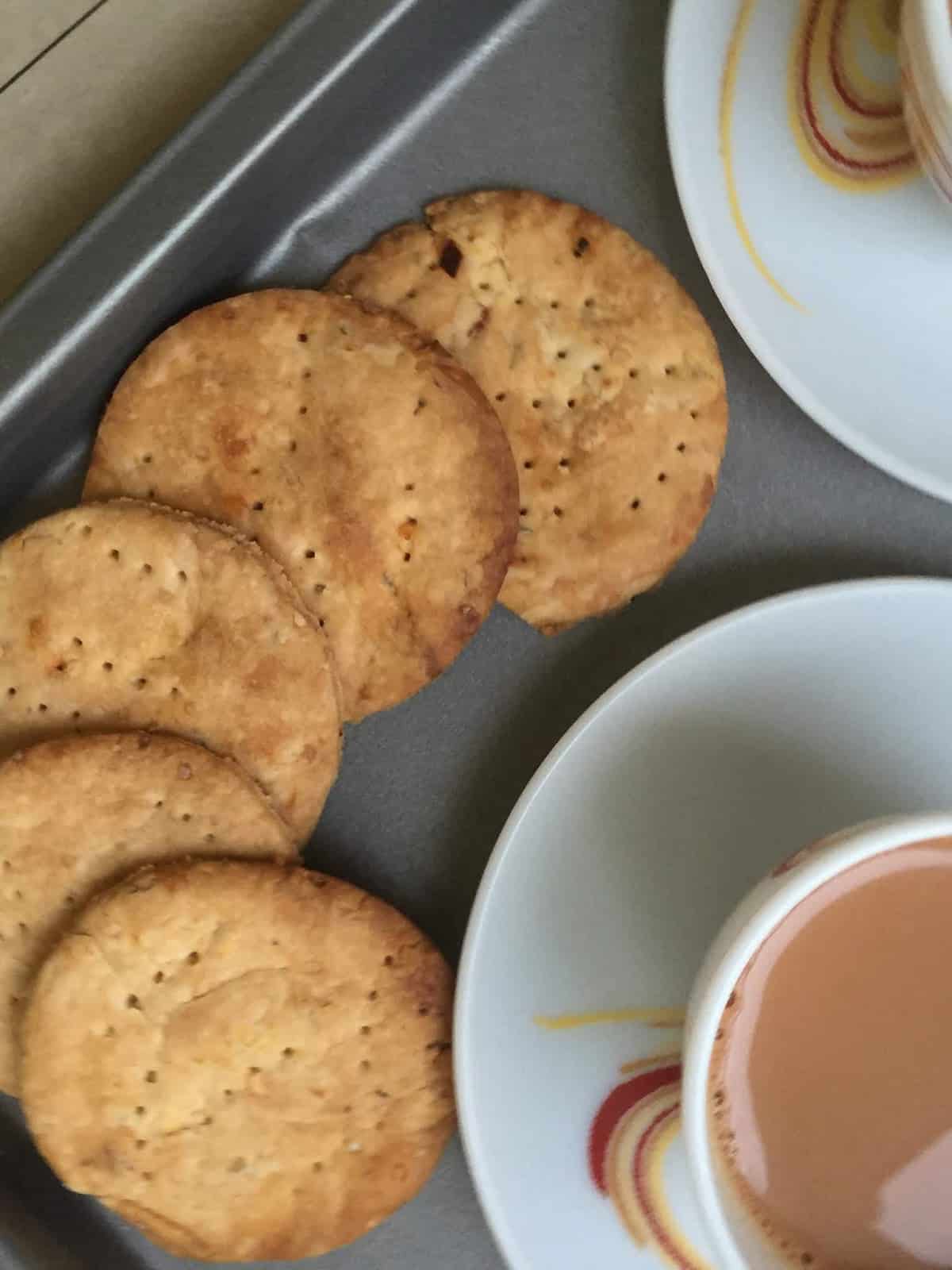 Pin

Prep time – 15 mins, bake time – 15~17 mins / batch, makes : 8~10 biscuits.

What you need:

All purpose flour – 2/3 cup

Baking powder – 1/2 tsp

Sea salt – 1/4 tsp

Icing Sugar – 30g

Unsalted Cold Butter – 40g (I used Amul)

Cold Milk – 20 ml + 1 tsp (use may vary)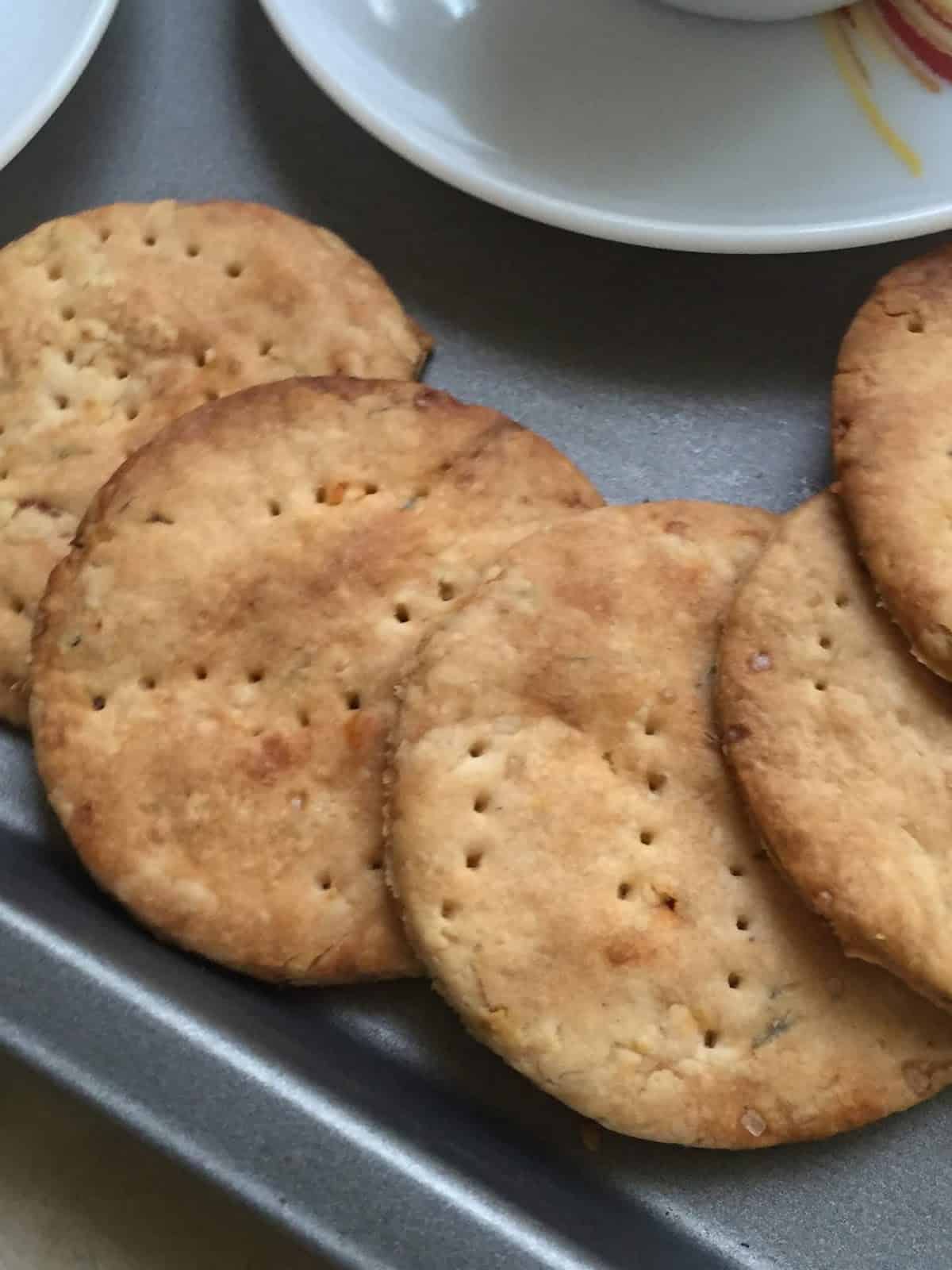 Pin
Method:
Line a baking tray with parchment and grease lightly.
In a bowl, sieve all the dry ingredients, rub butter into the mixture with a fork or using a fingertips till it resembles bread crumbs.
Now add cold milk, and knead LIGHTLY into a dough. Cling wrap and let it rest for 15 mins refrigerated.
Preheat oven to 180C.
Roll out the dough and cut into discs of desired thickness. Prick holes all over with a fork.
Place the discs gently on the baking tray, and bake for 15-17 mins until golden hued (time would vary from oven to oven).
Place them on a wire rack for them to crisp up.
Serve immediately with any hot beverage or store in an airtight container and use as desired.
Pin
PinCheck out the other bloggers doing this Bake-a-thon