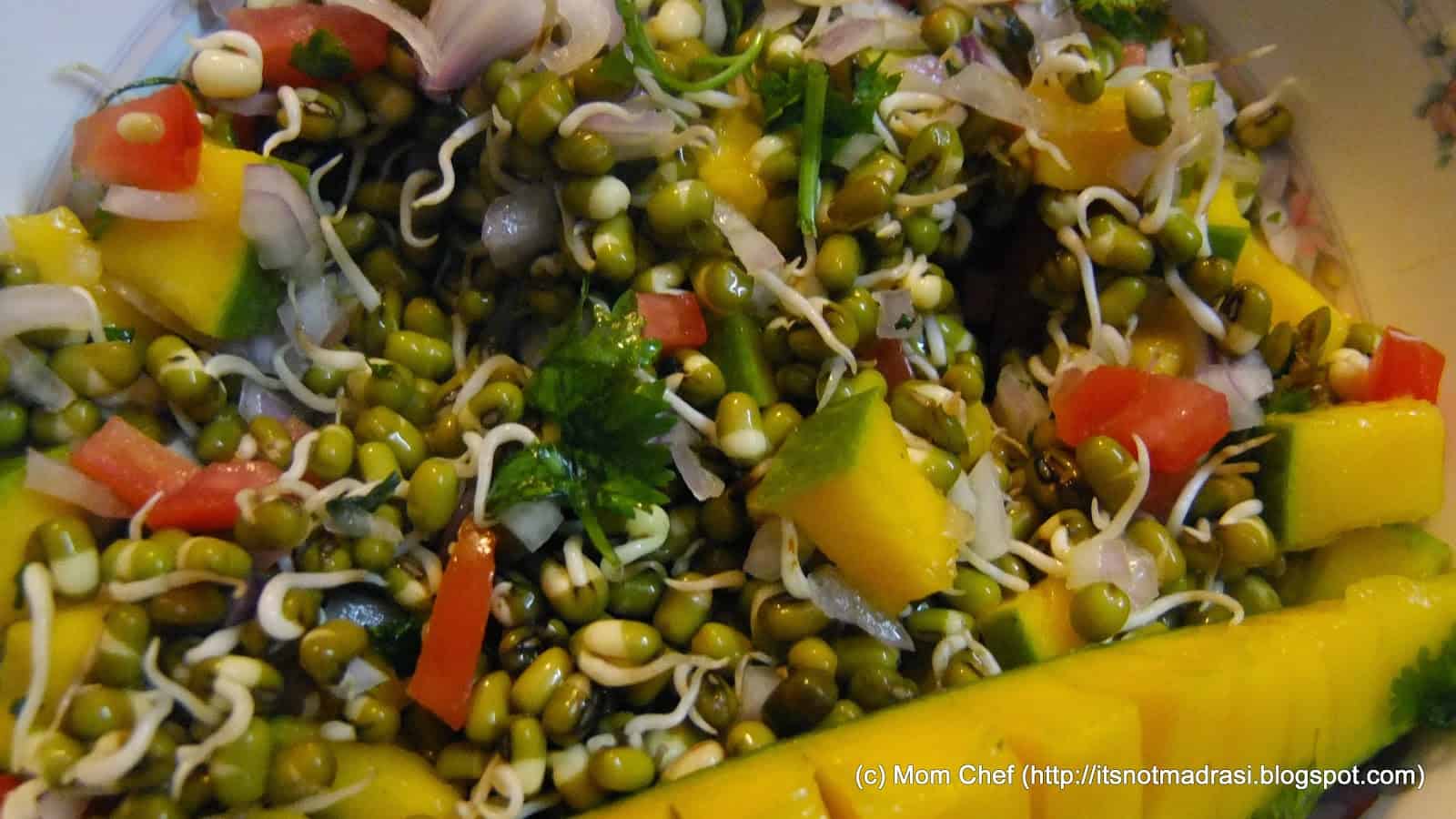 Pin

Sprouts and Mango Salad is a powerhouse of vitamins and a light snack for hot summer afternoons, especially after a game of cricket / footballJAgreed it does take a little coaxing for any child to eat sprouts, but they do come around after a while. This is also a good option for short breaks at school. I am sure like mine, your kid will also enjoy this super crunchy salad ! Sending this to Day 7 of Blogging Marathon, started by Srivalli . Reposting this for Taste Junction's Salad Spread

With no cooking required, this is a super easy dish to make under 10 mins, if you have sprouts ready in your pantry.

Preparation time :10 mins. Cooking time :Nil. Makes : 2 portions

Ingredients:

·         Sprouted Moong Dal – 1 cup

·         Chopped Raw Mango / slightly pulpy mango – ½ cup (Thothapuri variety works best)

·         Red chilli pwd – ½ tsp

·         Chaat Masala – ¼ tsp

·         Kala Namak / Rock Salt – ½ tsp

·         Onions – ¼ chopped

·         Tomatoes – ½ deseeded and chopped

·         Lemon Juice – ½ tsp

·         Sugar – ½ tsp (opt)

·         Fresh coriander leaves – chopped – 1 tsp

·         Mint leaves – ½ tsp (opt)

Method:

1)      For the dressing: Mix lemon juice, kala namak, chaat masala, sugar, red chilli powder in a bowl.  Mix well.

2)     In a salad bowl, add sporuts, chopped raw mango, onions, tomatoes. Mix

3)     Throw in the coriander and mint leaves

4)     Now add the lemon juice + masala pwd mixture from step 1 above

5)     Serve immediately.

Tips:

1)      You might slightly steam the sprouts with a pinch of salt for younger kids

2)     Any other veggie – grated carrots, diced cucumber, even fresh methi leaves (for adults) works well.

3)     Serve immediately.

4)     You may make the lemon juice dressing in advance and refrigerate and add to any quick fruit / veg salad too !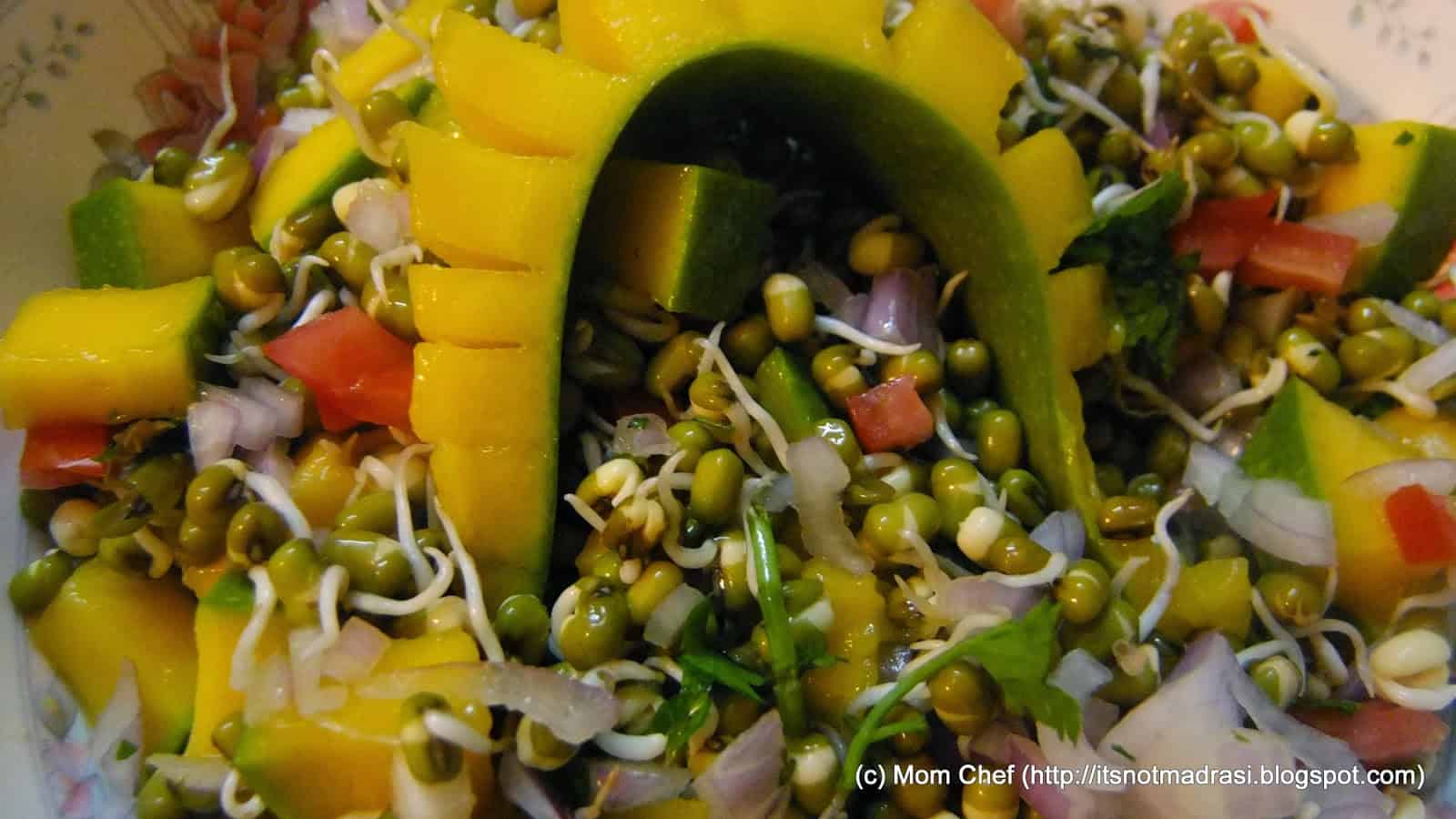 Pin
Check out the Blogging Marathoners doing BM#5 along with me  Curry in a hurry under 30 min: Aarthi, Divya, Jayashree, Kaveri, Pavani, Seven Days of Indian Sweets:Gayathri, Priya Suresh, Seven Days of Microwave Meals:Monika, Seven Days of Regional Specials:Harini, Vaishali, Suma, PJ Seven Days of Colorful Dishes Kid's Special:Kalyani Summer Coolers: Jayasree, Kamalika, Srivalli