Potato gotta be the most versatile and favourite veggie on this planet (yes, there are no takers also, but they are definite minority). Today after Cabbage Palya, Brinjal-potato saute, I have another favourite which is most definitely made on most sundays for brunch / lunch at home. Urulai Podimas – or simple potato dry saute. Sending this to Day 3 of BM
This again is made in a zillion ways in households, but this is my family favourite. Goes amazingly well with any Sambhar, Pearl onion Puli kozhambu (tamarind gravy), some roasted papad and steamed rice with a drop of ghee :-)) Heck !! my mouth is already watering, and guess we dont need to wait till Sunday to dish it up.
We love to dress up Potato in many other curries like Til wale Aloo (sesame crusted potatoes), Batata Saang, and of course the healthy Potato Roast (another Sunday favourite), Chettinad style Baby Potatoes, Chutneywale Aloo (baby potatoes in a minty dressing).
So whats your family's favourite Potato dish ??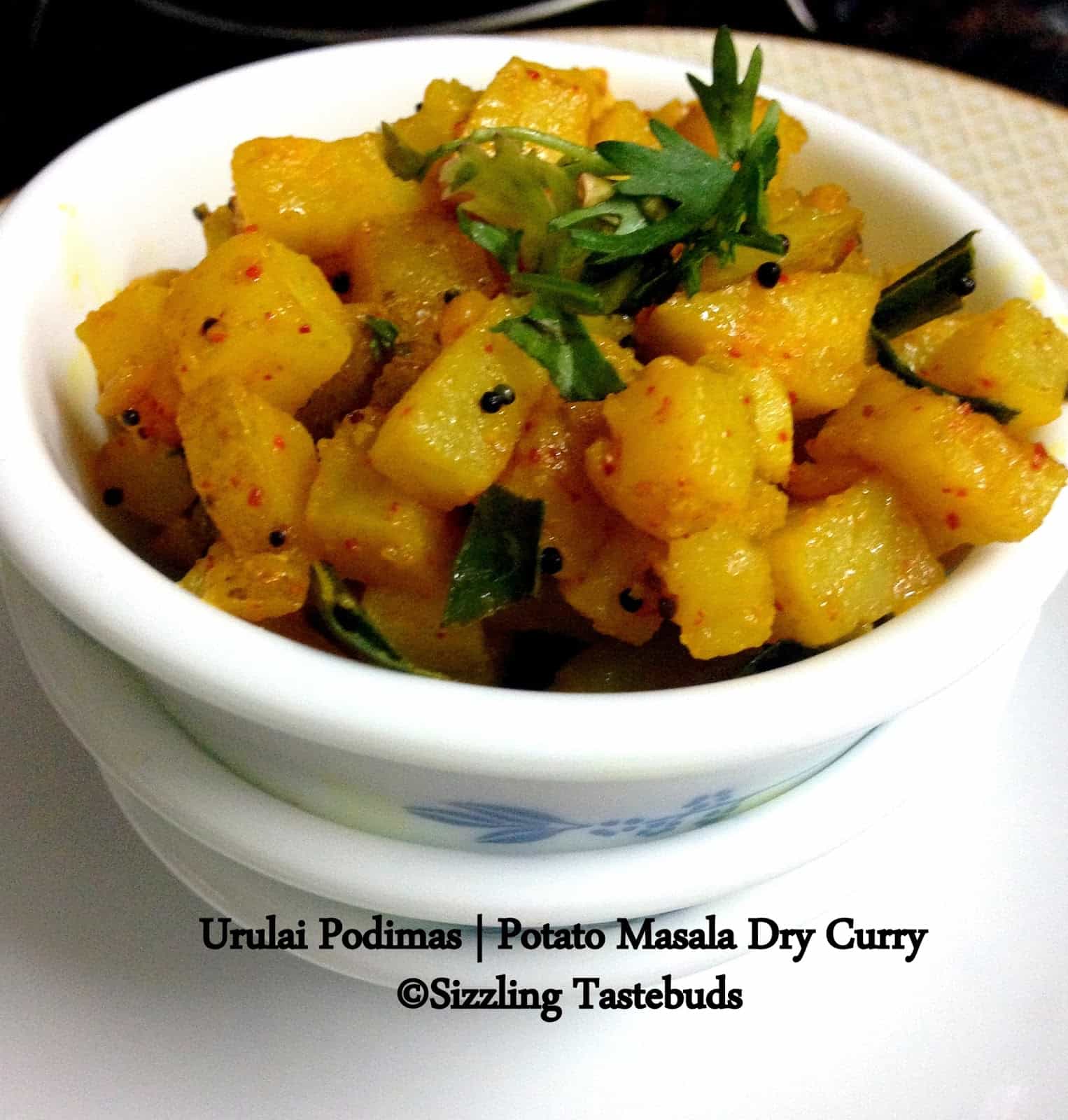 Pin

Spicy Urulai Podimas – a tamilnadu style potato curry

Vegan, Potato curry in a south Indian style

Accompaniments : Rasam / Sambhar / Pearl Onion Spicy Gravy (Chinna vengaya Kara Kozhambu)



Prep time : 10 mins, Cook time : 10 mins, serves : 2



Ingredients:
Potatoes – firm ones – 200 gms
Oil – 1 TBSP
Mustard seeds – 1/2 tsp
Hing / asafoetida – a pinch
Turmeric – 1/2 tsp
Salt – to taste
Red chilli powder – 1/2 tsp
Pepper powder – 1/2 tsp
Tamarind paste – 1/2 tsp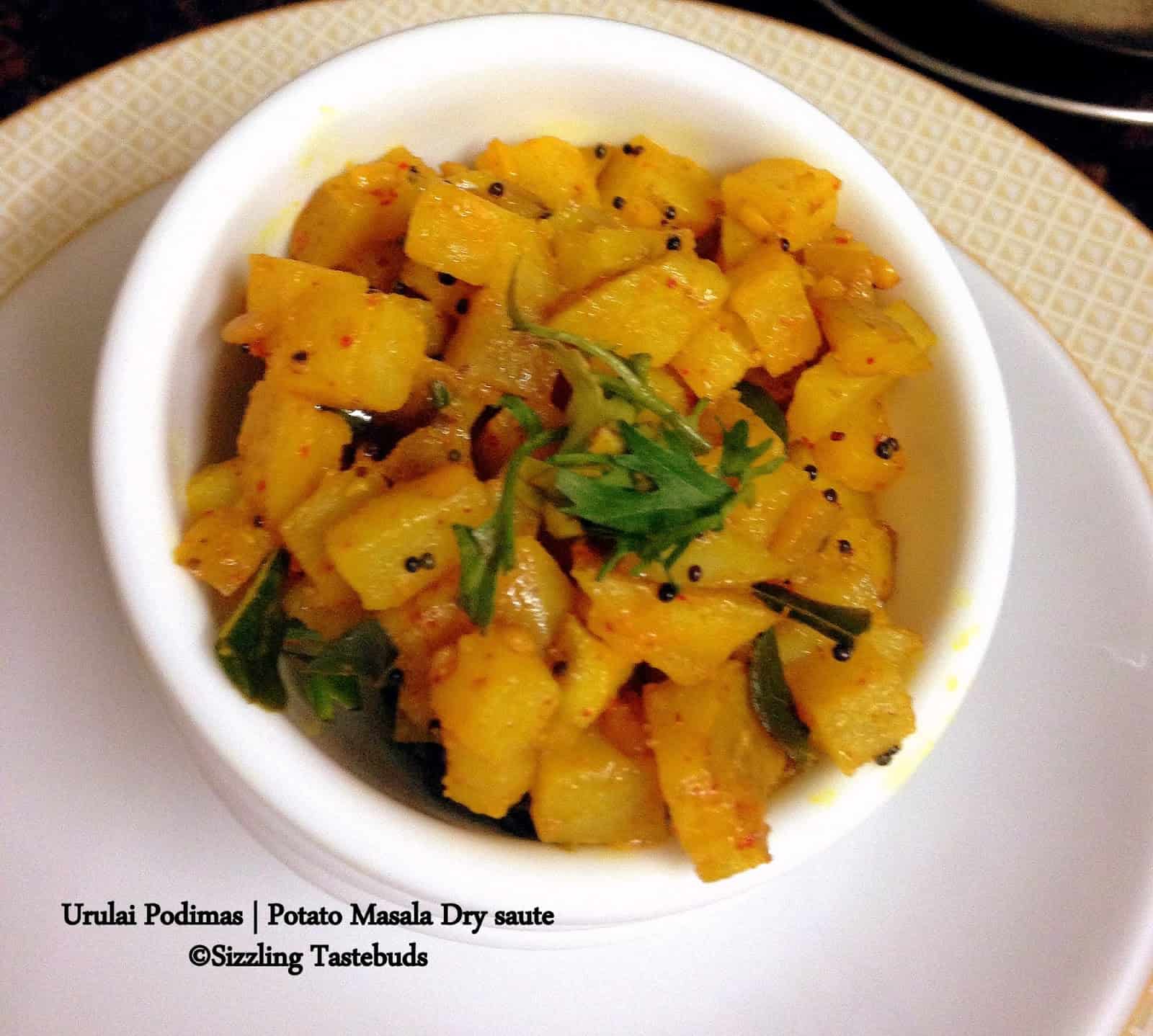 Pin

Method:
Wash, scrub the potatoes. Cube them into bite sized pieces. In a pan, heat oil. Splutter mustard seeds and hing. Add potatoes, turmeric and salt. Saute well for 3-4 mins. Sprinkle water, cook covered till done, but has a bite.
At this stage, you can slightly mash them up, but we like them to have a bite, so we retain them as cubes.
Add the chilli, pepper powders, and tamarind powders, Saute further for 2 mins
Serve hot.
If (and IF) there are any leftovers, wrap them inside a chapati and enjoy the spicy veg roll 🙂