One of the simplest
stir fry is with Gherkins / Ivy Gourd that we regularly make. And this featured
on my Aadi Velli Thaali. Replete with fresh coconut and homemade curry powder,
this is delicious side dish that goes with both chapatis and rice – rasam combos
a lot. 
Skip the curry powder if you wish so but not the coconut. Either way,
ensure to use tender veggies for best results.
Lets get to the recipe, shall we ?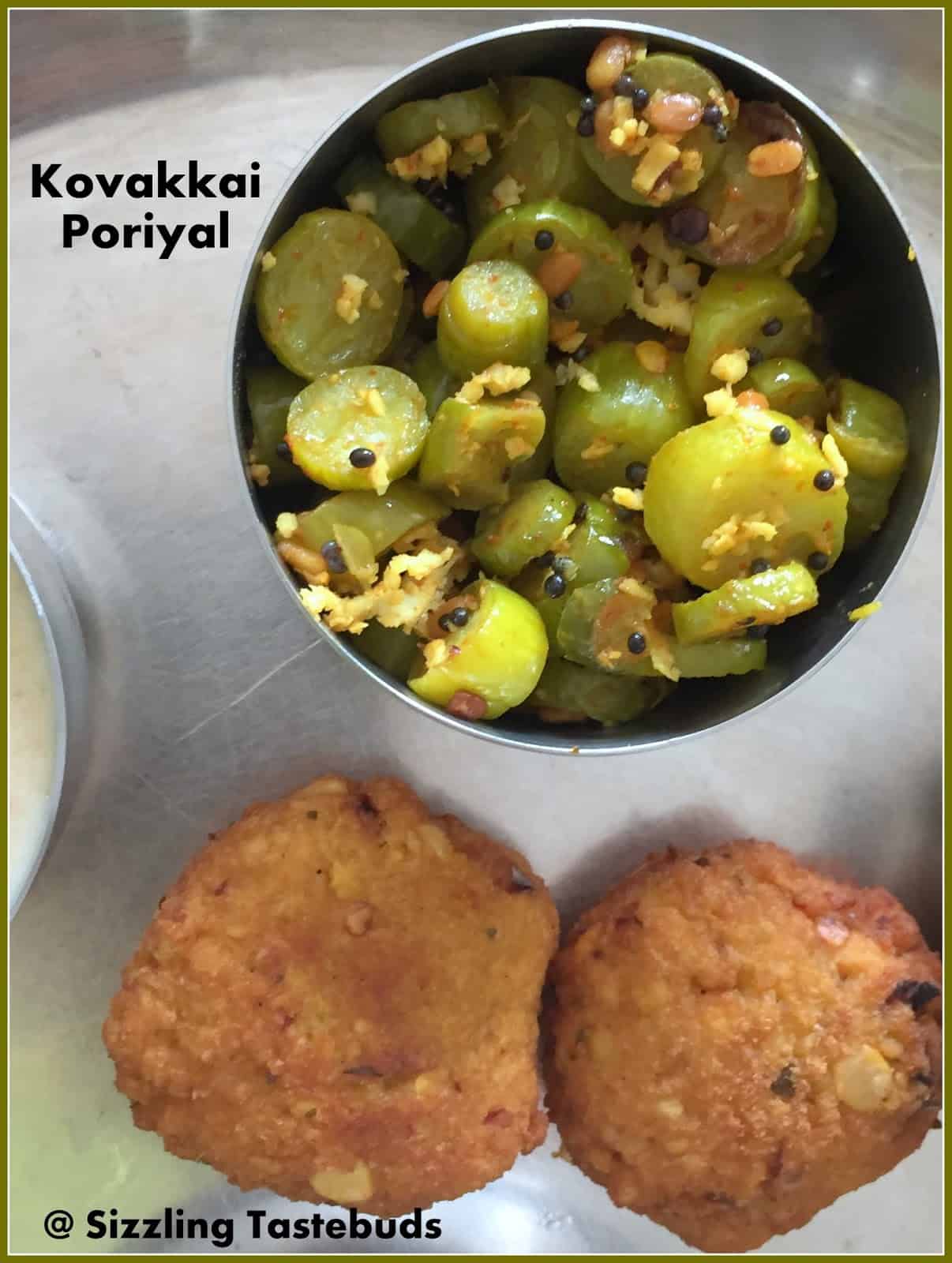 Pin

Prep time : 10 mins,
cook time : 10 mins, Serves : 3

Vegan Stir fry with Iv gourd | Cuisine : South Indian | Spice – medium

You would need:
Ivy gourd /
Thondekaayi / Kovakkai – 250 gms
Fresh Coconut – 2
TBSP
Curry powder – ½ TBSP
Tamarind powder /
Amchur – ¼ TBSP
Red chilli powder – ½
tsp
Jaggery – ½ tsp
Salt – to taste
Oil – 2 TBSP
Tempering : Mustard
seeds, asafoetida, urad dal, curry leaves, turmeric powder ½ tsp.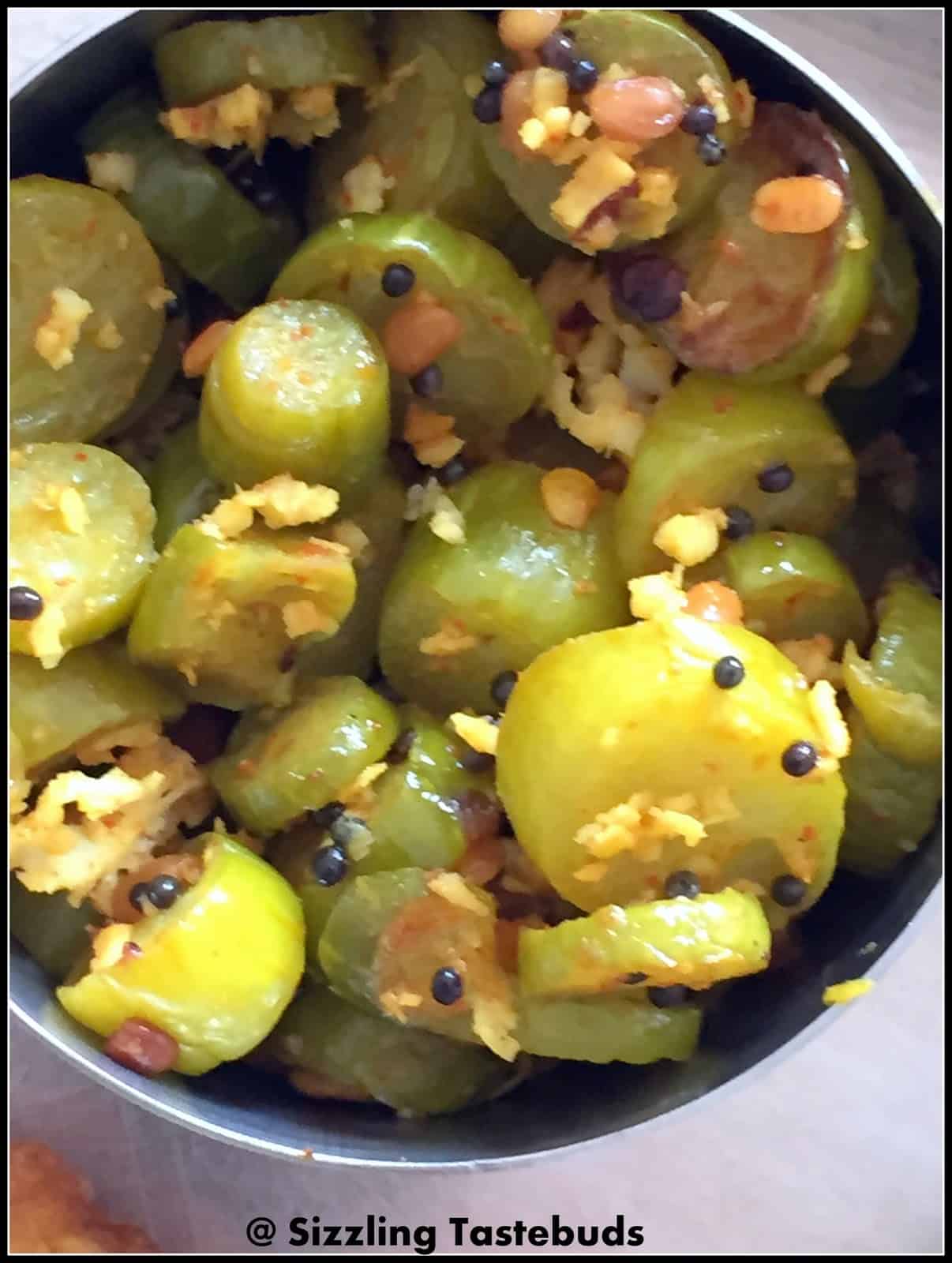 Pin




Method:
Wash, wipe and slice
the ivygourd into bite sized pieces (lengthwise or into thin roundels).
In a pan, heat oil.
Make the tempering, once mustard stops spluttering, add the chopped veggies, a
dash and salt and sprinkle some water.
Cook covered for 8-10 mins till done,
but not mushy. 
Finish with grated coconut, curry powder, red chilli powder,
amchur and jaggery. 
Toss well and serve immediately.