My little one has brought her learning into the kitchen with small strides and started to make small salads for dinner. I have given her a blunt knife and she diligently cuts them into salads for dinner often, with odd shapes. I told her this was a zero cook theme (something she's familiar as they have a lot of activities at school too with no-fire cooking), so she chose to make and arrange this simple summer salad. 
Only the coriander garnish was my idea, so it feels pretty nice to have the girls contribute to small dishes on the blog. Hopefully when they grow up, they will read about these memories which make me feel so blessed. 
GF and Vegan Simple Summer Salad


Prep time – My little one took about 20 mins to cut, but an adult can prep this in under 5-7 mins , 
No cook, serves – 2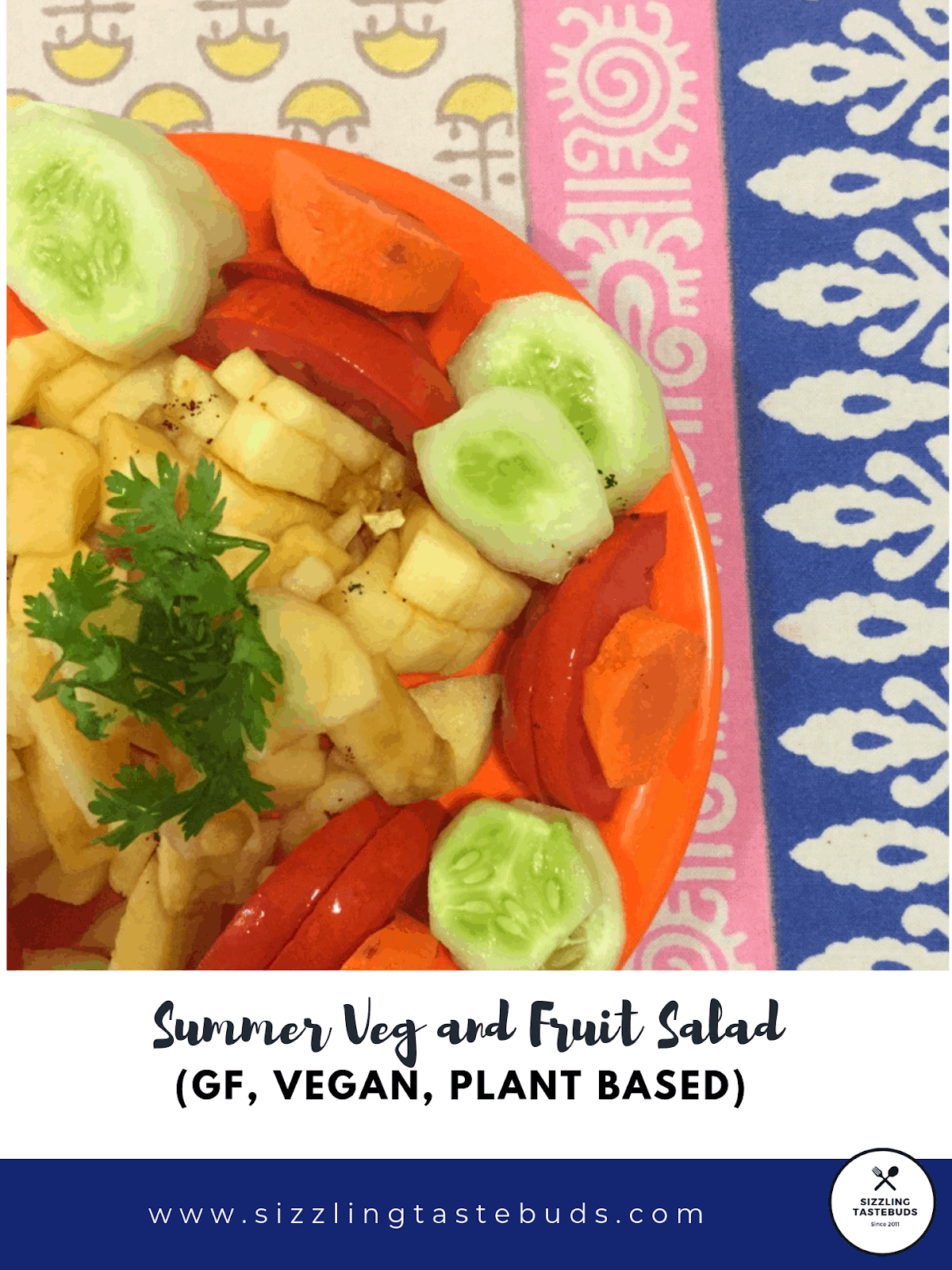 Pin

What you need:

Fruits – I used cored and cubed apples, pineapple

Veggies – I used Cucumber, carrot, tomato

Salt, pepper, lemon juice – to taste

Garnish – Chopped coriander leaves, Chaat Masala

How to:

Cut into cubes, add seasoning (salt, pepper, lemon juice). Chill it for at least an hour. Top with garnish and serve immediately.

Sending this to Blogging Marathon BM # 100 under No cook dishes and Valli's Kid's Delight event hosted by Ritu.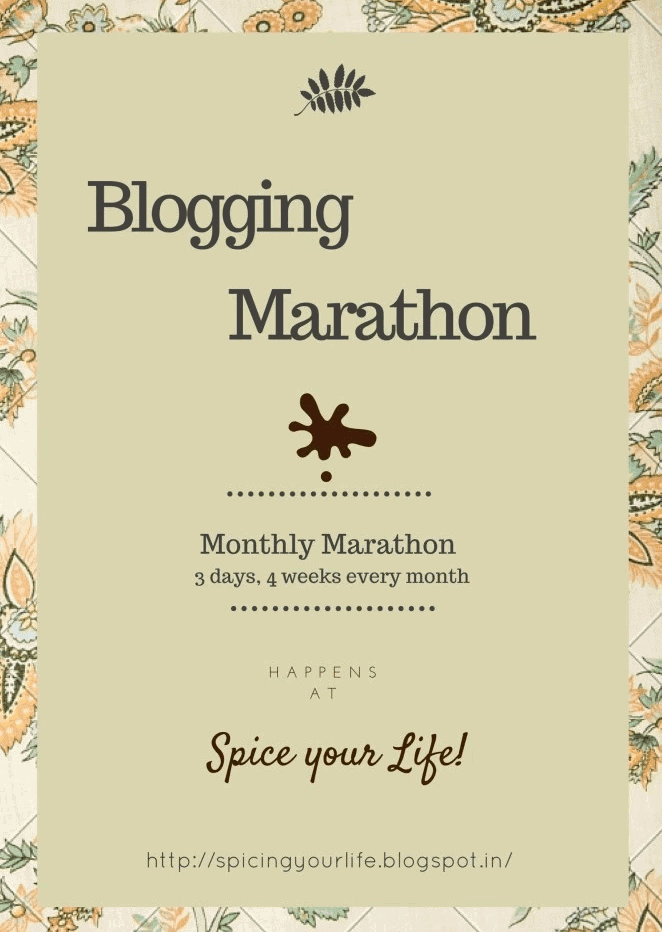 Pin