One of the best part of any party,
according to me, are the appetisers. They come in so many different sizes and
taste, and if you fill your tummy sensibly with these, you can actually skip
the greasy main course. Sensibly being the key term hereJ
This week I shall be presenting
three interesting North Indian Starters that are both healthy, filling and also
easy on the tummy.
Do try it out for the forthcoming
party season and am sure you would like it. Today's post for BM#47 under
Starters is "Sesame Gold Coin". Traditionally
deep fried, these are pan fried and are rich in protein and can be made ahead
for a get together too. Don't skip the various spice powders, it takes this appetizer
to different heights with their aroma and punch
Prep time : 15 mins | Cook time :
15 mins | Makes : Approx 8-10 pieces (medium sized)
Course: Starters, Cuisine: North
Indian ; food type : Proteinicious and Vegetarian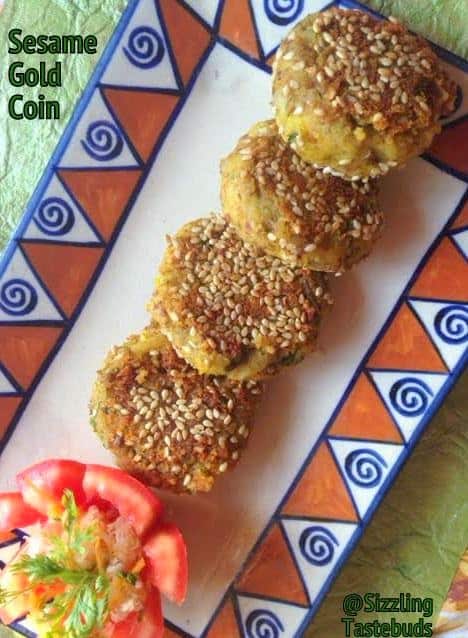 Pin
Sesame Gold Coin – a protein rich
pan fried appetizer
served with Green Chutney and Sauce.
Ingredients:
Boiled Kala Channa – 1 cup
Boiled Potato – 1 medium
Salt – to taste
Groundnut powder – 1 TBSP
Roasted Sesame seeds – 2 TBSP
(divided use)
Olive oil – to pan fry – about 3
TBSP
Ginger paste – ½ TBSP
Black pepper powder – ½ TBSP
Laung powder (clove powder) – ¼
tsp
Jaiphal powder (nutmeg powder) –
¼ tsp
Dry spices : (to taste) : Amchur
(dry mango powder), garam masala, red chilli powder, jeera (cumin) powder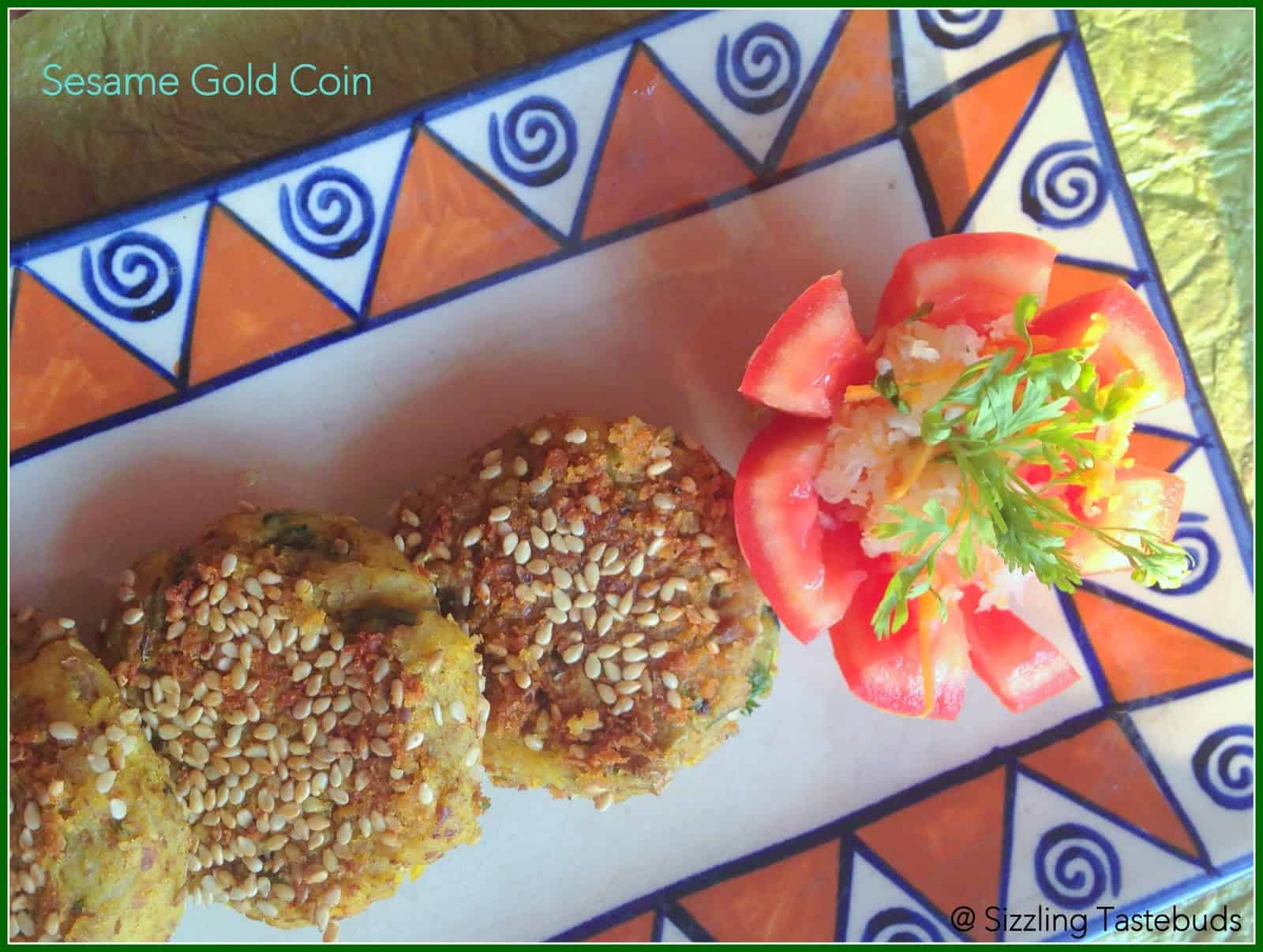 Pin
Method:
Slightly pulse the boiled and
drained channa (chickpeas) without any water..(I generally have a batch of boiled and frozen
chickpeas so I blitz it for just 15 seconds without any water).
Add this paste to a bowl, and
except oil and half the sesame seeds, all other ingredients one by one and make
a thick dough.
Divide them into cutlet / tikki
thickish roundels, roll them in remaining sesame seeds and deep freeze them
with a clingwrap on for 15 mins.
Shallow fry them in batches on a
low-medium flame on a light film of oil.
Drain on absorbent paper and serve
immediately. I served them as it is with a fresh tomato and onion salad on the
side.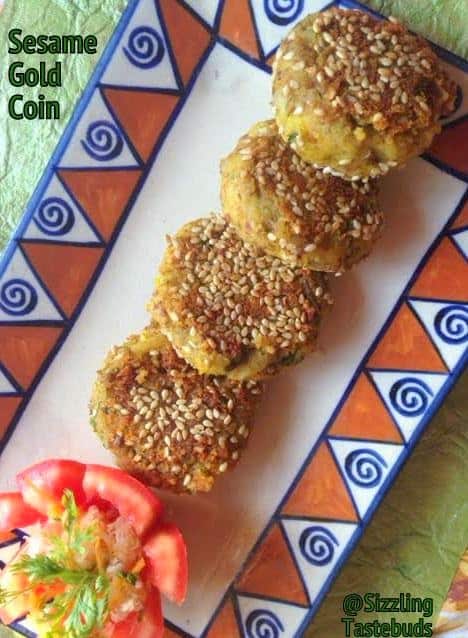 Pin